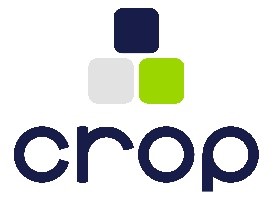 Objectives of the service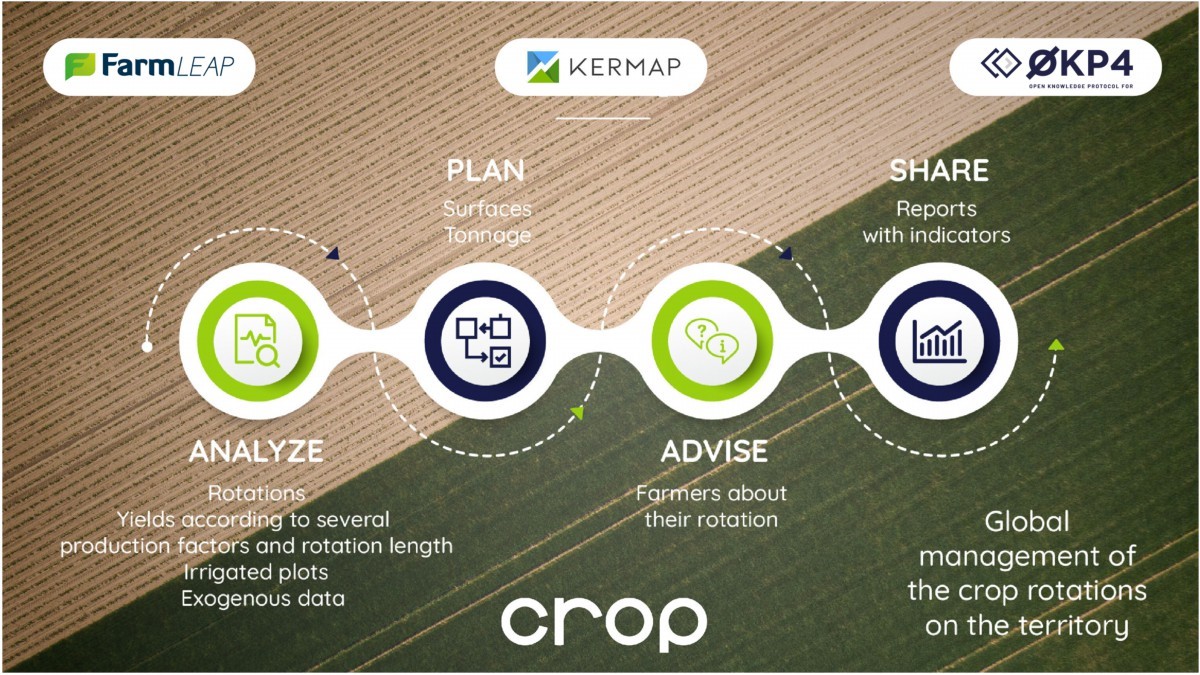 Today, cooperatives and traders need to have a detailed knowledge of their territory to optimize their supply and collection activities, but also to support farmers in the agro-ecological transition. The CROP project responds to these challenges by proposing an agro-economic data visualization tool for territories. CROP is a service imagined by FarmLEAP, OKP4 and Kermap.
CROP allows to cross different data sources to get a better knowledge at the scale of the farm but also of its territory. The data are imported in a data space from Farm Management Information System and other data sources (soil, weather, plots, technical or economic data) which allows to avoid manual inputs and thus to analyse much more data.
The advantages of the CROP tool are:
To offer an exhaustive vision of the territory (technical-economic indicators, crop rotations for each plot, detection of irrigated plots and soil cover in intercropping).

To determine the agronomic performance of the agricultural plot,

To predict future crop rotations in the territory.
The CROP solution is augmented with space imagery analysis and AI tools, which makes CROP a support tool for advice on managing crop rotations towards more resilient agrosystems.
Users and their needs
Cooperatives and agri-businesses operating in France are the main target of the CROP service. In a second phase, European stakeholders will be targeted. The tool also targets seed suppliers, independent advisors, or producer groups. A French cooperative and a French trader are involved in the project by testing the CROP pilot. End users can be management teams, advisory and technical sales staff, and farmers.
Sales management departments' needs:

To have a better vision of the territory

To have a reliable forecast of cropping strategies and crop rotation in order to establish a supply strategy (in terms of agricultural inputs, i.e. seeds and phytosanitary products) and the most relevant collection strategy.

Technical sales representatives' needs:

To have a better vision of their areas in terms of crop rotations and cropping strategies

To anticipate their farmer's needs in terms of inputs and support

To advise farmers on the choice of their rotation to meet their objectives and challenges. This decision is strategic for the farmer because rotation has an impact on yields, diseases and pests and input consumption. Rotations therefore have technical and economic repercussions in the short and long term.
Service/ system concept
For the commercial management of cooperatives and agribusinesses, the type of information delivered:
Viewing of crop rotations and historical volumes from the plot scale to the territory,

The majority rotations identified,

Crop rotations and yields predicted for the following year to estimate supply and collection volumes,

Elements of the supply chain strategy (quality, yields, surface areas),

Identification of irrigated plots and soil cover in intercropping,

Analysis reports for field teams.
Technical sales staff will have access to a support tool to improve the technical/agronomical performance of the farmers and the economic balance of their operation. The functionalities they have access to are:
Visualization of an exhaustive vision of the area in terms of rotation and cropping strategies,

Comparison of historical rotations and their technical and economic performance,

Simulation of different rotations and comparison of several indicators for each simulated rotation,

Possibility of filtering the rotations according to different criteria such as the pedoclimatic context,

Creation of personalized reports to support the advising of farmers on crop rotation strategy.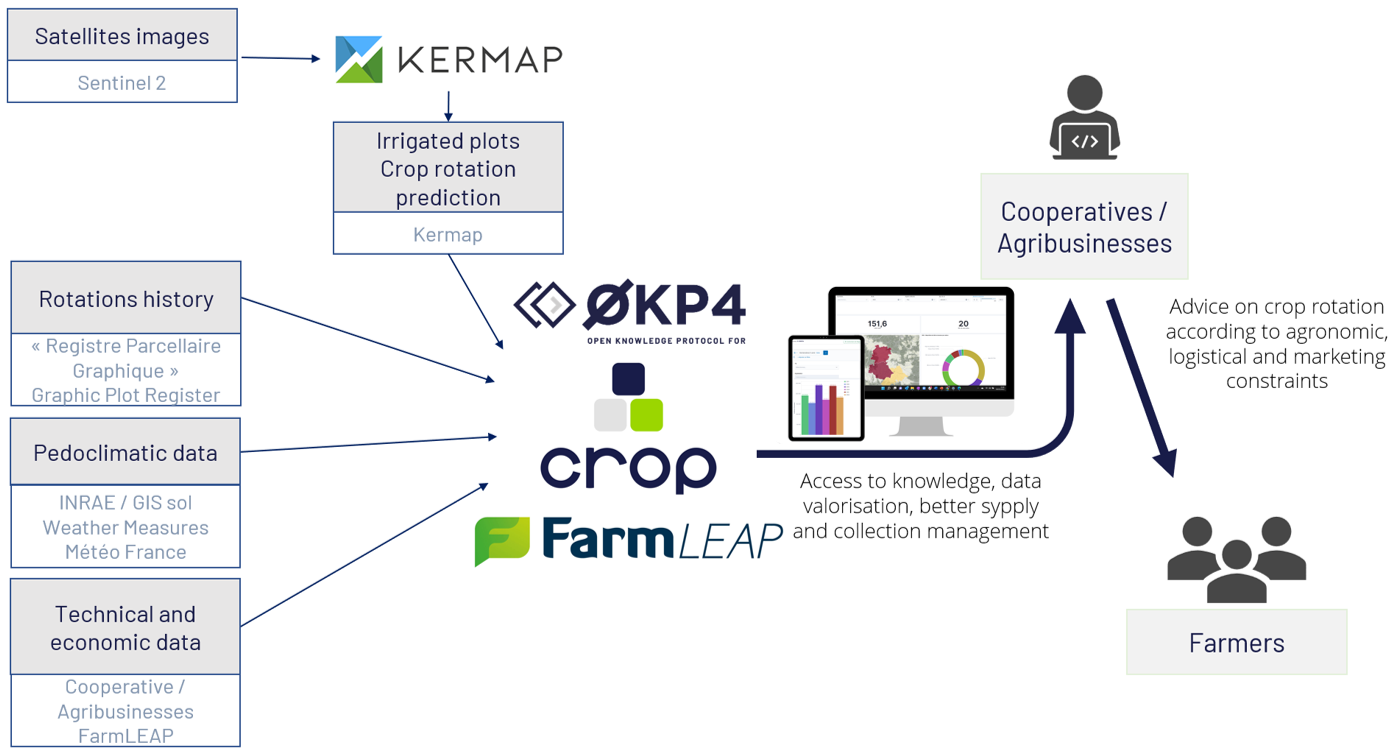 Space Added Value
CROP's innovation is based on the integration of several data sources on the territory, the fine comparison of crop rotations according to different filters and indicators, the progressive integration of new data to the data space, and the innovative training practices to help customers to handle the tool.
CROP includes a robust AI model generalized at a territory scale for crop rotation prediction, identification of irrigated crops and soil cover during intercropping using Sentinel-1 radar and Sentinel-2 optical data. These data combined with a data space will allow CROP to provide competitiveness indicators to users to identify the most interesting rotations regarding several aspects.
CROP allows benchmarking between geographical areas or between comparable farms (by creating reference groups). It is a tool to support the strategy of the cooperative (or the agricultural partner) at the level of management and field teams. Indeed, CROP is able to integrate information on the crop development stage based on biophysical indicators (e.g. NDVI index), and to detect all irrigated plots in the territory. This last tool will notably help advisors to target farmers most likely to produce water-hungry species such as corn.
Current Status
The final review has been held. The CROP project is now concluded. The test phase of the Proof of Concept has been carried out in cooperation with a French cooperative in 2020. This consisted in several workshops with commercial management teams, technical sales staff and farmers. The AI Kick-start program has allowed to conduct a technical feasibility analysis as well as a business plan.
The CROP project has had its pilot phase, this has consisted of the integration of Kermap's AI model, FarmLEAP's economic data, OKP4's data space system and the interface improvement resulting the POC test phase. Two workshops with a cooperative and an agribusiness have been carried out to gather their main issues that CROP will be able to address.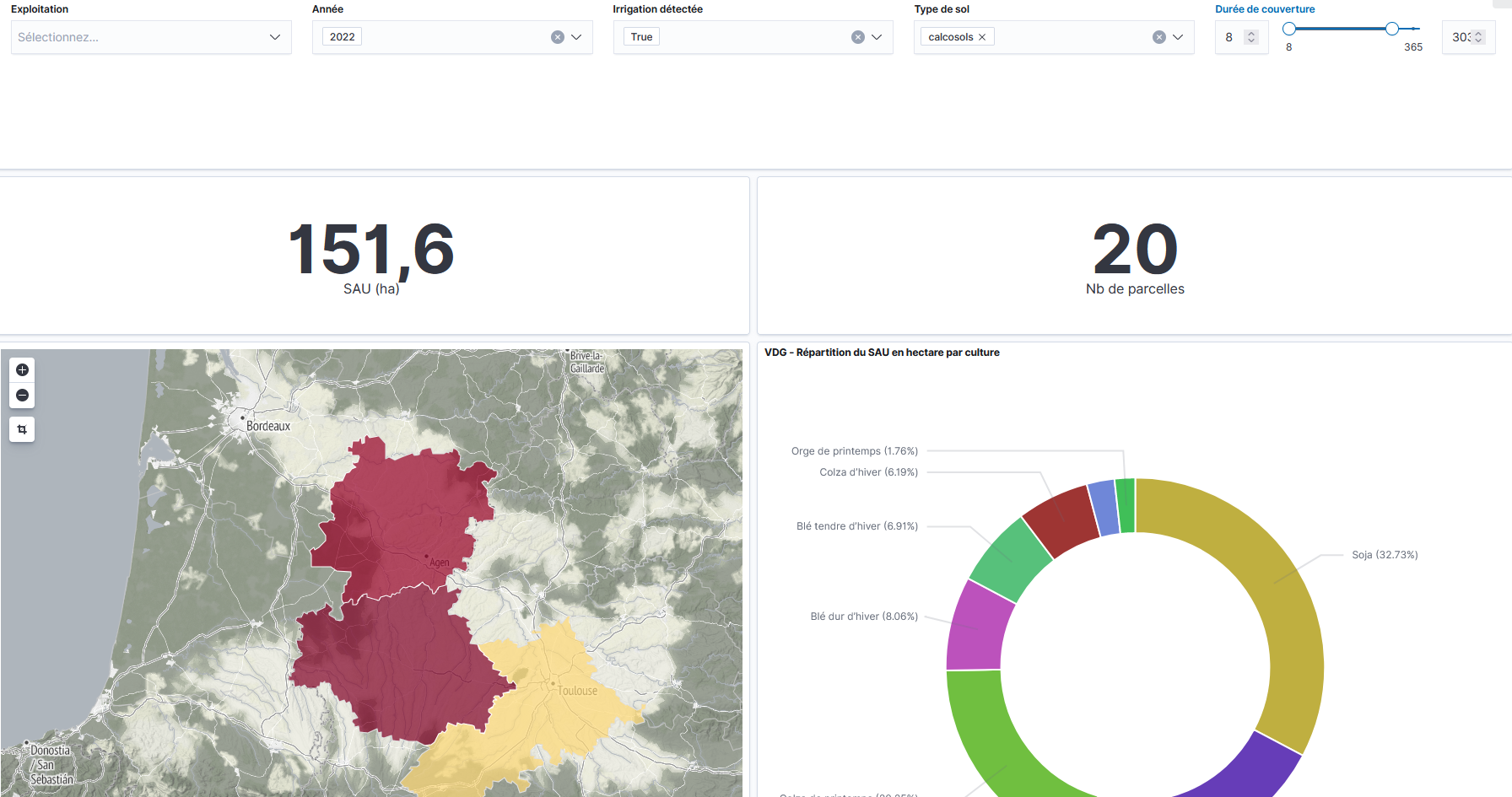 Subcontractor(s)
Status Date
Updated: 27 November 2023
-
Created: 25 November 2023