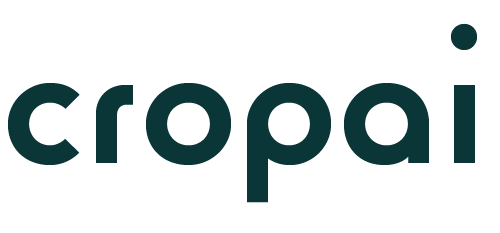 Objectives of the service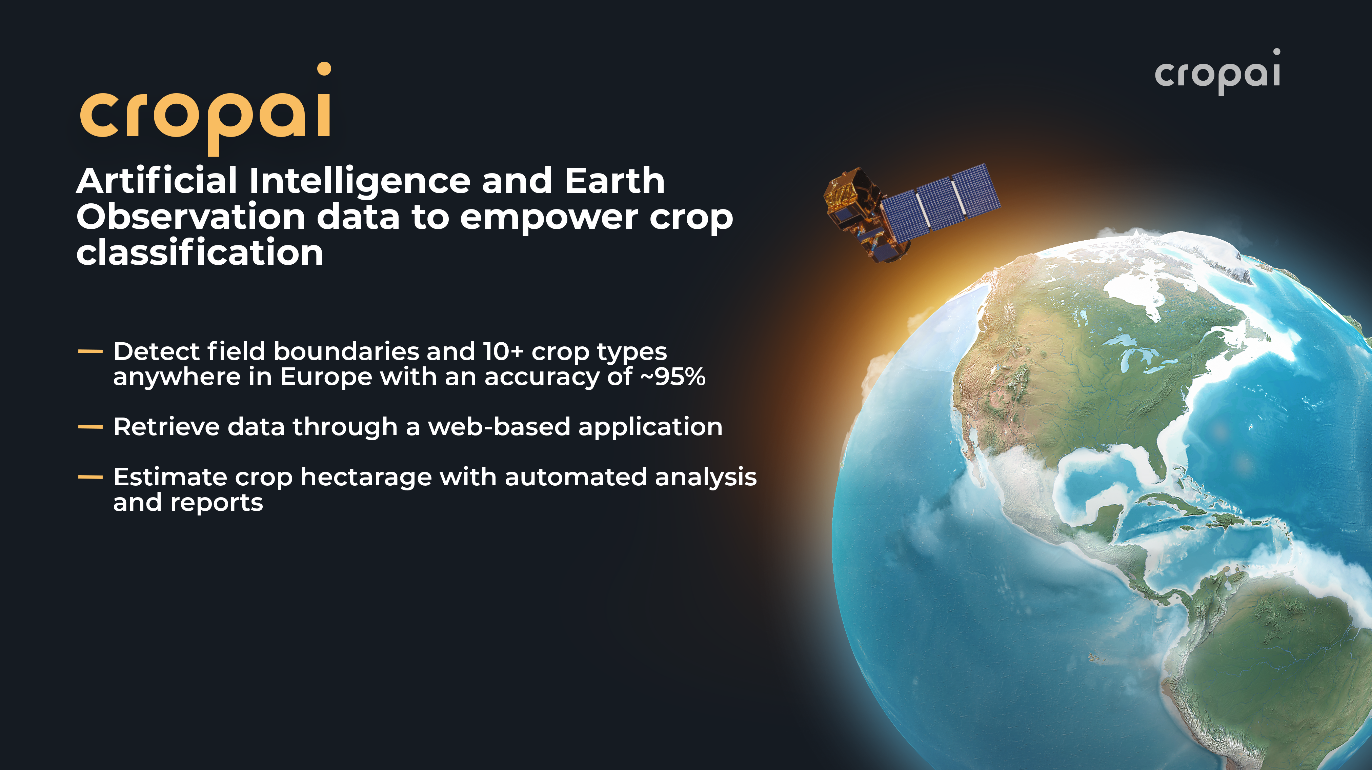 CropAI helps traders of agricultural commodities to locate crops and assess their performance by using artificial intelligence and satellite imagery. The service provides a fast way to find different crop types at a large scale and offers its users information to make better trading decisions as well as the ability to compare and contrast existing reports related to the performance of several crop types.
Users and their needs
CropAI is a service which targets primarily professionals within Europe who develop and operate businesses with trading of agricultural commodities. The service accommodates their current inability to assess seasonal and regional variations of crop performance, by assisting them to estimate easier and more effectively yield supplies and demands.
The two main needs expressed by potential users are the following:
Obtain an overview of the exact hectarage of crops early and throughout the season.
Verify the accuracy and validity of existing crop information from sources which at present rely on human interpretation and perception.
Service/ system concept
CropAI is accessible through a web application and can be integrated directly into other platforms. The service highlights where specific crops are located and calculates the number of hectares and fields per identified crop. Additionally, the service can compare analyses of the performance of specific crop types between different countries in Europe.
CropAI uses Artificial Intelligence to automatically analyse satellite imagery, which allows the service to detect the boundaries of individual fields and classify the crop types. By using this method, the service can detect more than 10 of the largest crop types within Europe with high accuracy.
Space Added Value
CropAI utilises raw satellite imagery from the Sentinel-2 programme. This data source is considered crucially important due to its spatial resolution of 10 meters per pixel, its temporal resolution of approximately 5 days per revisit, as well as its low cost and ease-of-use.
Current Status
The KickStart activity has been successfully concluded, as the needs of potential end-users have been gathered and translated into a solid system architecture and a clear business plan. A foundation has been established for the CropAI project team to proceed with a potential follow-up Demo Project.
Prime Contractor(s)
Status Date
Updated: 29 November 2021
-
Created: 28 November 2021