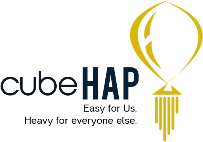 Objectives of the service
Nowadays, satellite telecommunications services are the unique solution to connect users living in remote areas to the network. However, these services are usually expensive and do provide connectivity with several performance limitations. The objective of the project is to create a new telecommunication service for remote areas, for people travelling across the sea, significantly reducing the connectivity costs and maximizing its performances.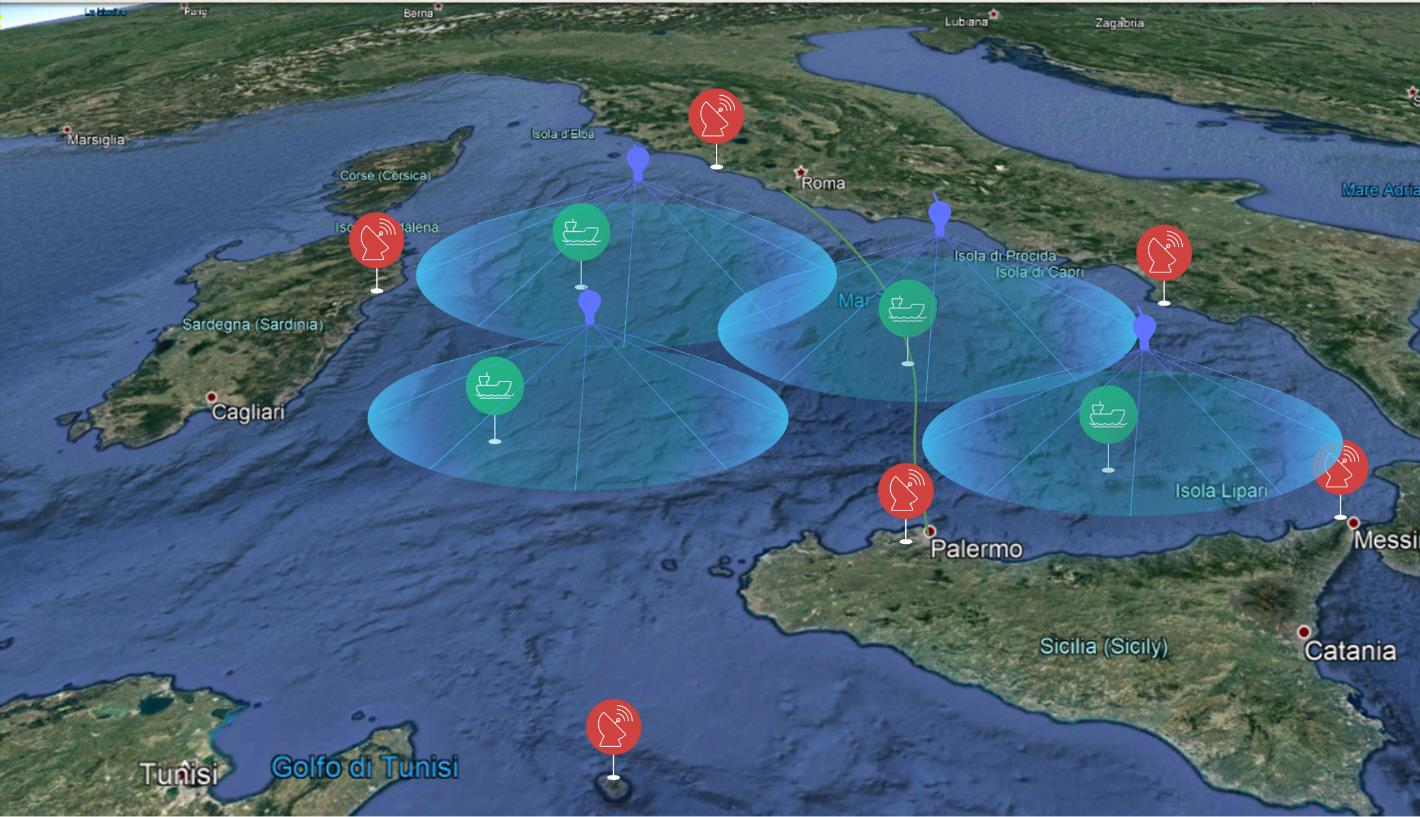 Image credit: Google Earth and Stratobotic S.R.L.
Our idea consists in exploiting HAPS (High Altitude Pseudo-Satellites) to extend the national ground network over the sea. To reach this goal, a bridge connection is established between ground national antennas and different types of boats using telecommunications payloads installed on board of stratospheric balloons. These platforms will be optimized for autonomous station-keeping, launch and recovery activities exploiting AI methods.
Users and their needs
Our final users have essentially two needs during their boat trips:
High data-rate of connection, to exchange text messages and social media data.
Low-cost connection.
It will be possible to provide such service thanks to the implementation of autonomous launching and landing reusable platforms flying over the sea using stratospheric balloons.
Our first target users are people travelling across the Mediterranean Sea by ferries and cruise boats.
Service/ system concept
The objective is to establish a communication network based on a network of small HAPS which can support and enlarge satellite network in a flexible manner.
Today, big ferries and cruise ships are provided with one or more satellites modems which are connected to one or more base station and a set of mobile cell antennae properly distributed abord the ship. We propose to install an additional modem, like the one used for satellite communications, connected to a swarm of small HAPS platforms, establishing an additional datalink. HAPS enable the implementation of low-latency services thank to its lower cruise altitude (around 20km) respect to the satellites' one.
To create the new datalink, several platforms are launched using stratospheric balloons, which will allow us to perform a low-cost and low-latency service. This technology will reduce costs thank to the constant reuse of platforms and their autonomous launch and landing. In addition, the swarm will be enlarged during periods of high demand and reduced during periods of low needs.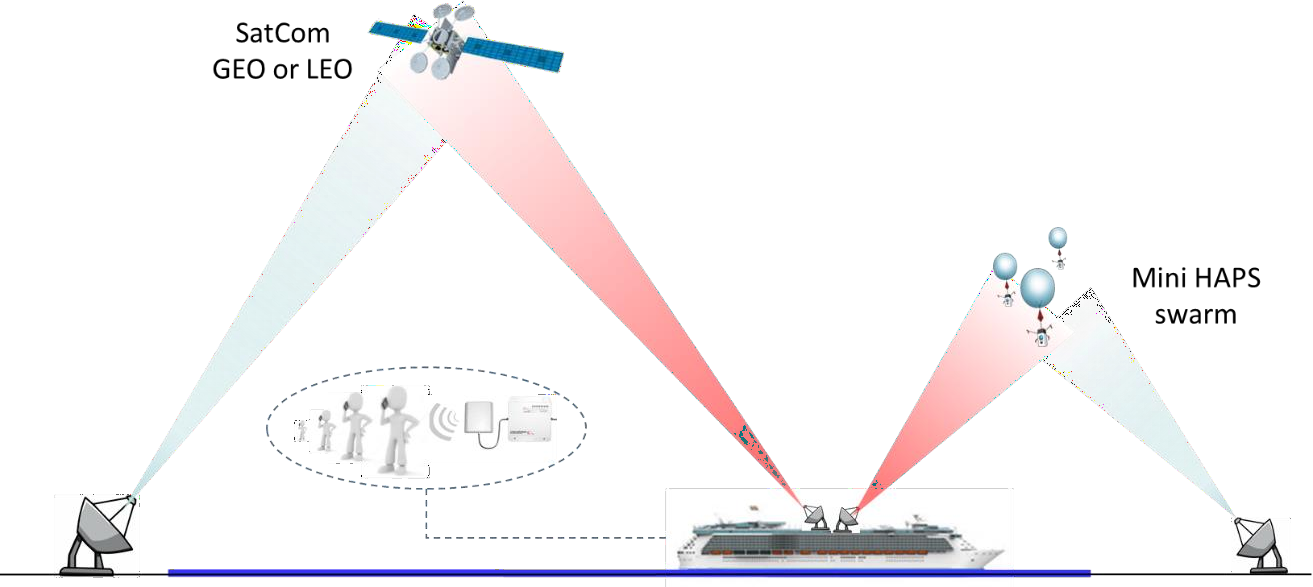 Image credit: Stratobotic S.r.l.
Space Added Value
Space assets are fundamental for the localization and backup control of the platforms during their flight. For this purpose, it will be necessary the use of Iridium data.
It could be useful also the use of satellite images for the autonomous landing in safe areas.
Current Status
The team has investigated the economic viability thanks to the support of the European Space Agency and is working on the first version of the HAPS to be used to implement the service.
In addition, the company received a letter of interests from an important potential user/partner working in the telecommunications field.
Prime Contractor(s)
Status Date
Updated: 25 February 2021
-
Created: 25 February 2021