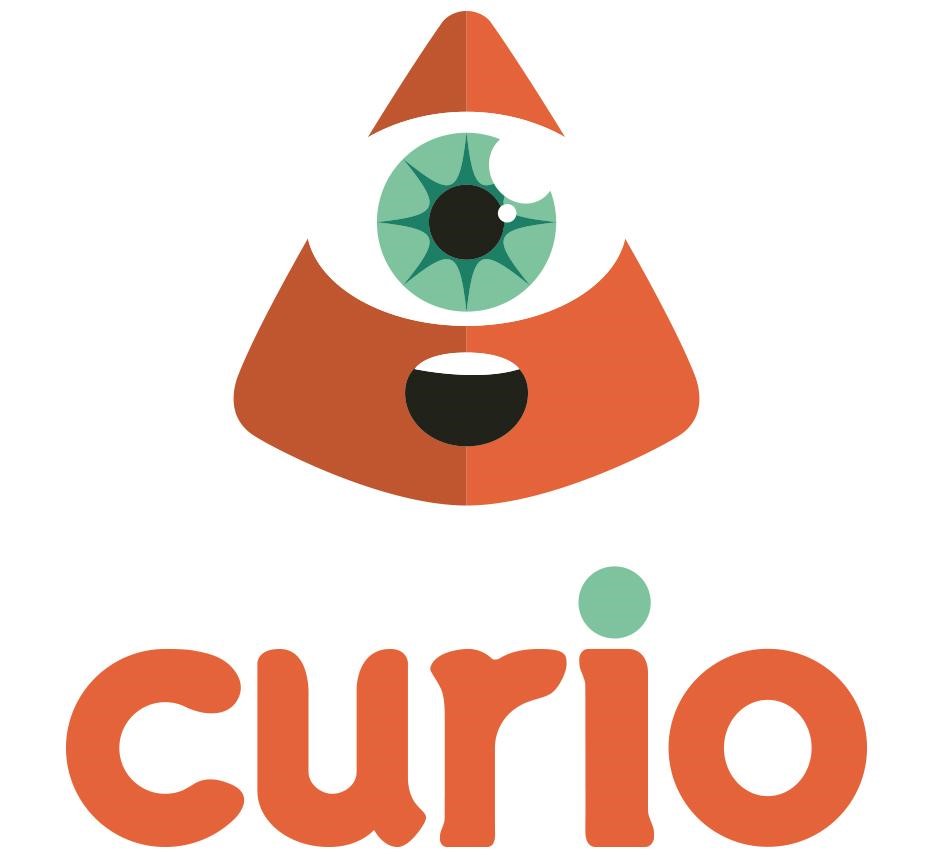 Objectives of the service
This project demonstrates a service for the improved collection of urban forestry data through the integration of satellite imagery and satellite directed crowdsourcing. The growing awareness of urban trees as a resource that should be managed and maintained has led to increasing efforts to monitor them. Critical to this is the availability of adequate inventory data. Our services provide a platform for the creation and continuous improvement of datasets as well as driving public participation in the effort. The inclusion and support of local communities is significant as public engagement is recognised as being of key importance in the success of effective urban tree management programmes.
Previous efforts to automate the collection of information on urban tree stock have focused only on the use of canopy models applied to earth observation imagery. In order to improve on this, we combine active learning algorithms with automated tree identification models in order to direct crowdsource users to the areas where data is uncertain.
Datasets can be analysed through a dedicated hosting and analytics platform that supports open data knowledge sharing. By combining customer goals with a use case that benefits crowd users, we can improve engagement levels and sustain crowdsourcing efforts.
Users and their needs
Our service targets the collection and analysis of urban forestry data as well as raising public awareness of trees and the immense value of the benefits that they provide to society and the environment. Stakeholders and users of the service include arborists, municipal authorities, academic researchers, NGO's and interested community groups and members of the public. The information derived from the service has further value to property and utility managers and urban planners and policy makers.
User needs were assessed over the course of a six month feasibility study through a combination of primary and secondary research and support partnerships have been developed with significant stakeholders in Sweden and the UK.
Overview of user needs
- A need for inventories that are better populated and continuously refreshed so that effective monitoring of stock can be performed.
- A requirement to engage the general public in the management of urban tree stock given its position within ecosystems that span jurisdictional and public-private boundaries and its place within the community.
- A need for information on how trees respond to changes in the urban environment.
A need for information on how urban trees affect their surroundings, including interaction with infrastructure and environmental contributions.
Primary support relationships exist with partners in Sweden, the UK, Ireland and the US
Service/ system concept
The service provides users with a means to engage with the trees in their local area, through web and mobile applications, in order to learn about them and the benefits they provide. In doing so they can also contribute new and valuable information through taking photos, adding messages, measurements and observations. Their contributions are also placed in the context of local and wider efforts so that the effect of their interactions can be realised as part of a greater, global effort.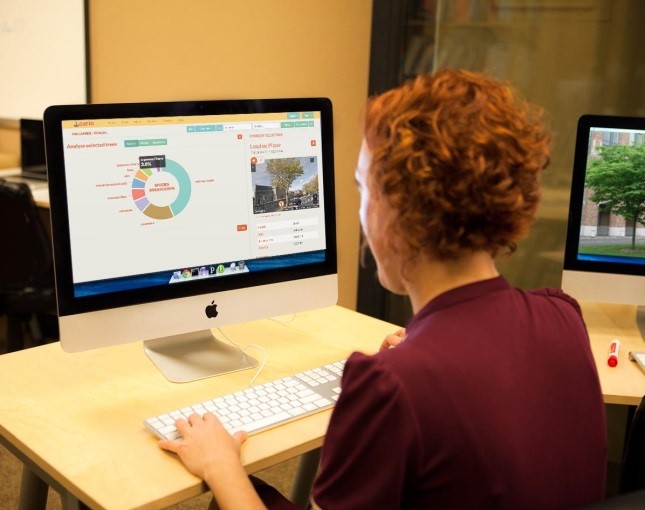 The data provided by these users builds a highly valuable inventory of urban trees that can be examined using custom analytics tools that form part of the service. These tools, along with canopy analysis and dedicated data hosting facilitate change monitoring in urban forest stock and high-level understanding of stock vitality and diversity. The system also supports the remote inspection of individual trees through information drawn from multiple datasets and crowdsourced from the field.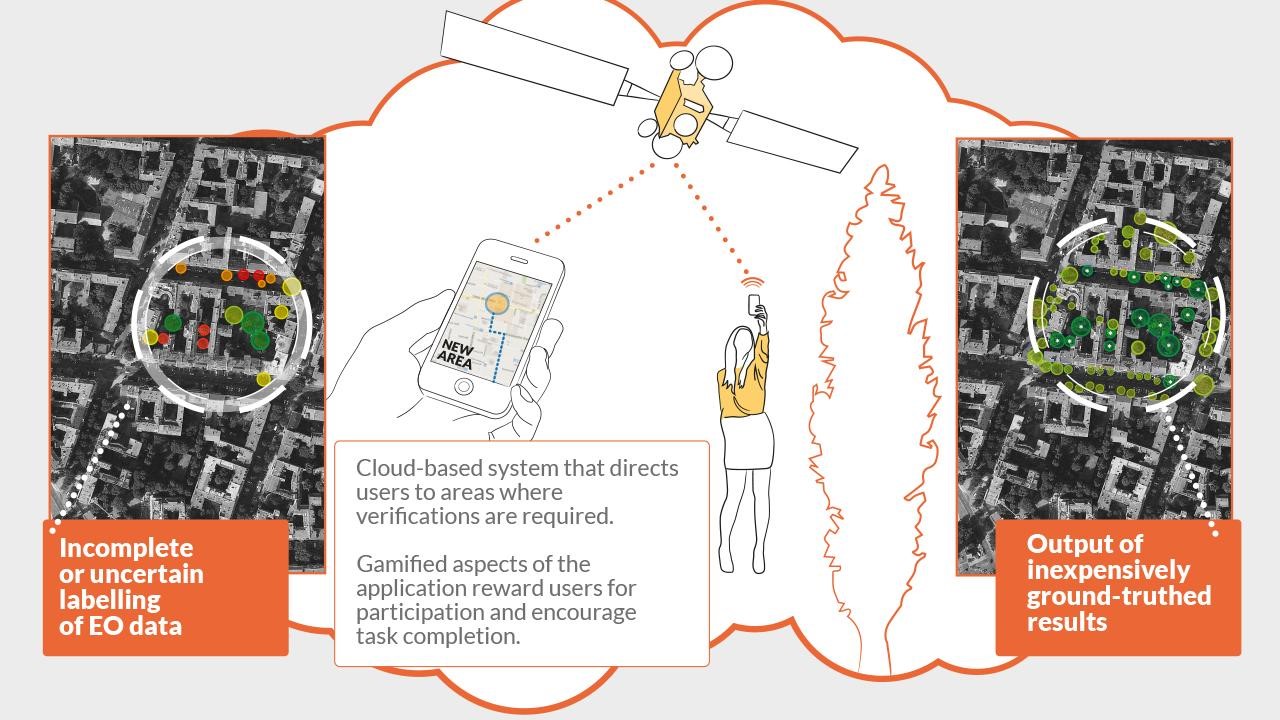 Space Added Value
Taking satellite imagery of urban areas, the system runs canopy and tree identification models in order to identify features likely to be trees. At its simplest level, the system assigns a probability against the likelihood of each of these features being trees. In the field, crowdsourcing users are directed, with the aid of satellite navigation, to areas of uncertain data, where their efforts are most useful to the system and service as a whole. Newly input data improves the image recognition patterns, enabling the system to rerun with improved accuracy its object identification algorithms.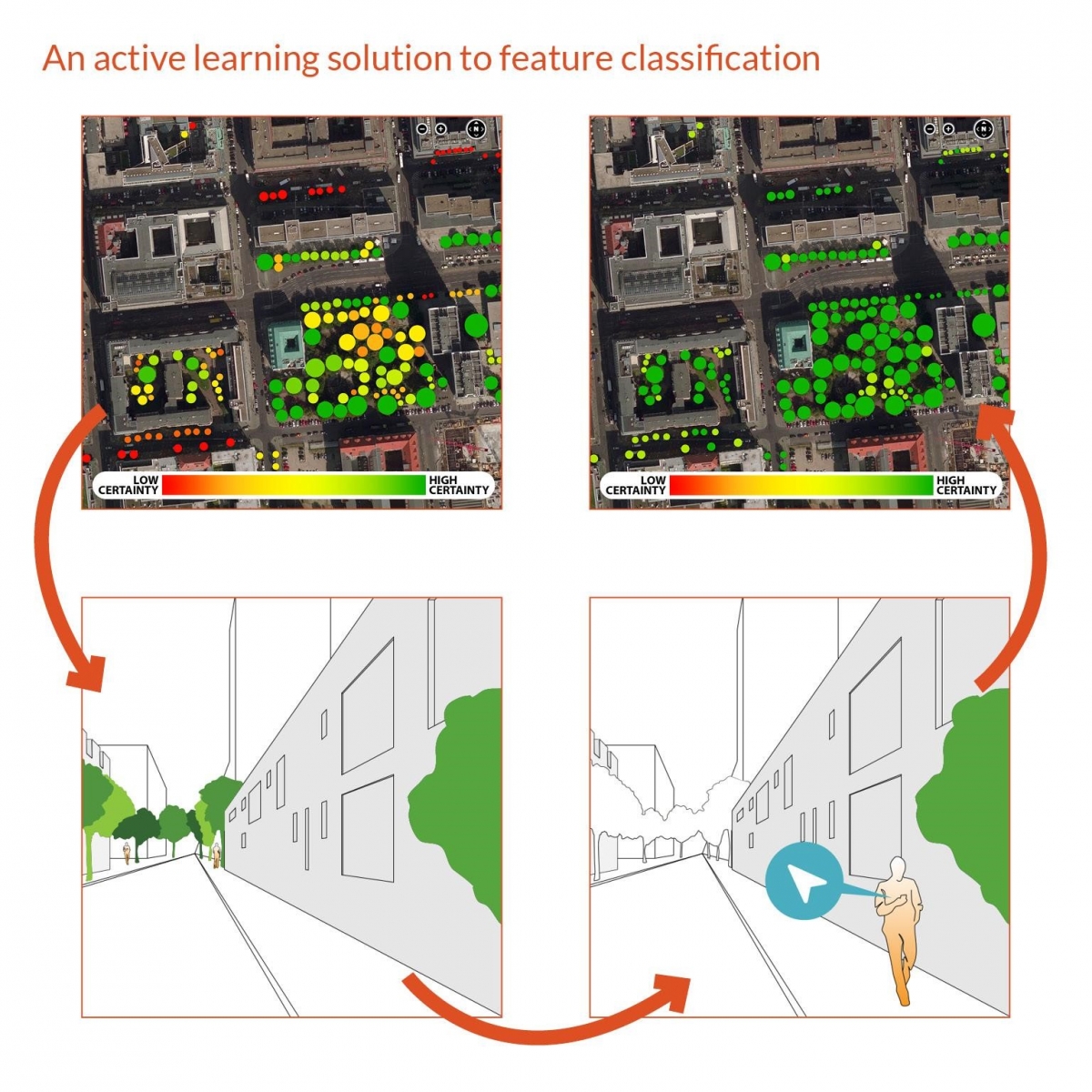 This integration of canopy analysis with directed crowdsourcing represents a new approach to solving the problem of ground-truthing data in this domain. The use of satellite imagery for this purpose also makes it possible to offer the service globally given the image coverage.
Current Status
Project pilot studies were successfully completed at the end of September 2018 and the project final review meeting was concluded in early October. Curio's integrated service is now fully available for both public and commercial use.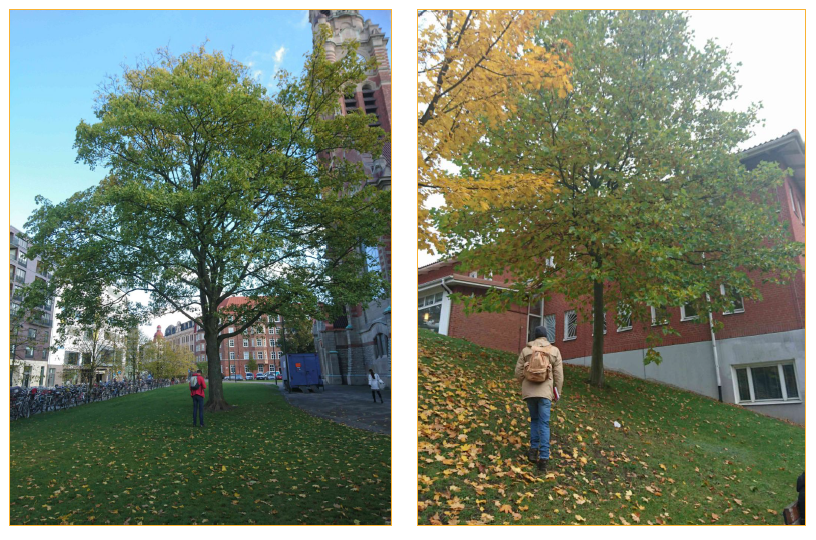 Volunteers tagging trees in Malmö
The developing web application is available to view at
www.curio.xyz
Prime Contractor(s)
Status Date
Updated: 11 October 2018
-
Created: 13 July 2016