Objectives of the service
Hypervine creates a digital twin of the quarry enabling companies to understand the physical site and their operations better. The data captured during this process enables companies to save money through efficiencies increasing profits, minimise their impact on the environment through efficiencies and better understand their supply chain.
The Digital Twin consists of a series of individual digital tools that together create a digital twin of the quarry. Onsite users engage with the system via a mobile app, API and/or a 3rd party devices, satellite data is used to overlay with ground data to create advanced analytics for the quarry. The data is viewed via an online browser to access dashboard and analytics platform.
Users and their needs
The industry is aware of the need to digitise primarily to optimize their business and operations to increase profits. This is motivated by economic pressures, government policy, health & safety as well as a higher understanding of the benefits of digitizing their companies as can be seen on other sectors particularly the efficiency of high tech and car manufacturing industries. The system significantly increases efficiency of operations for the mining industry. It enables mining and quarrying firms to operate in an agile way and enabling them to capitalise on short term opportunities
Users include on-site operatives as well as office workers that plan, expand and monitor the quarry such as project managers, engineers and surveyors. Users also include regulators where compliance events can be more easily processed.
The core User Needs that are served by this system include healthy and safety, business and process optimisation as well as environmental benchmarks. Collectively serving these needs improves profits, efficiency and makes the company more appealing to customers particularly from an environmental standpoint.
The target market for product sales are: UK, EU, USA, Australia
We are selling direct and through sales partners.
Service/ system concept
Hypervine provides a site tracking dashboard which provides mine managers with information on the health of their mine. This includes workforce tracking using satellite location services to ensure that work is being completed to an agreed standard, as well as to monitor health and safety conditions for workers using sensors that are built into mobile devices, and weather data from API providers. As well as this, Hypervine utilize processed satellite imagery data to obtain information on output of pollutants generated by the environmental performance of the mine, such as carbon, sulphur and nitrogen. This gives a full-life picture of the environmental performance of the mine which can be shared with regulators. The technology utilizes distributed ledgers to provide a tamper-resistant audit trail for data generated both on-site and from sensing systems which then allows for contractors and regulators involved in the running of the mine to have improved transparency within their processes, and improve trust and collaboration in the network of participants. The data integrity of the digital twin is validated by using distributed ledger technologies to ensure that the record of the mine and its digital twin is kept detailed and accurate over months and years of work. The digital twin helps regulators ensure that the mine meets regulation as well as tracking mine restoration policy and producing valuable data for transfer of ownership. In addition by the nature of DLT it allows for the secure transfer of data without comprising commercially sensitive or individual data.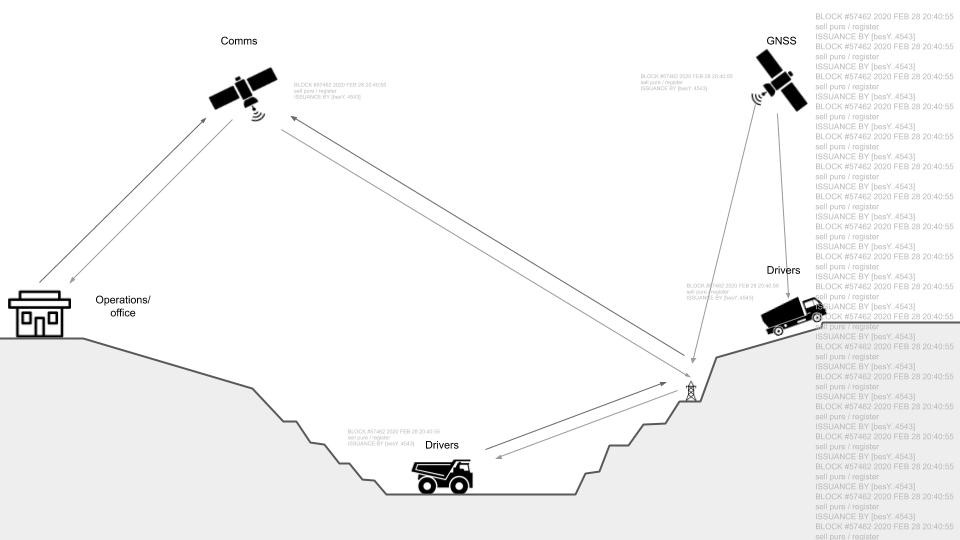 Space Added Value
This project is made possible through the collective use of space assets. A number of satellites services are employed to delivery the final end user service as well as specialised site analytics only possible through satellite data. These include location services which allow for workforce tracking and improved health and safety compliance on site. This capability is delivered through GNSS chips built into mobile phones used by operators on site. As well as this, processed data from SENTINEL satellites is then used to provide information on the environmental performance of the site based on weather, and hazardous pollutants such as carbon, sulphur and nitrogen generated over the period of mining. As well as this, ground sensing systems are used for health and safety air quality on-site.
This satellite data is then overlaid with other data sources enhancing the product offering and creating new and unique insights for the industry. This allows site managers to understand more about how their workforce engages in work for them, as well as the amount of time they spend physically located on site. As well as this, Hypervine uses Sentinel satellite imagery to understand the emissions output of work sites, mines and quarries. This is then used to inform site managers of the environmental performance and compliance of the sites under their supervision. This imagery can also be used to measure for other indicators of environmental damage such as soil erosion, and land misuse or unplanned site growth.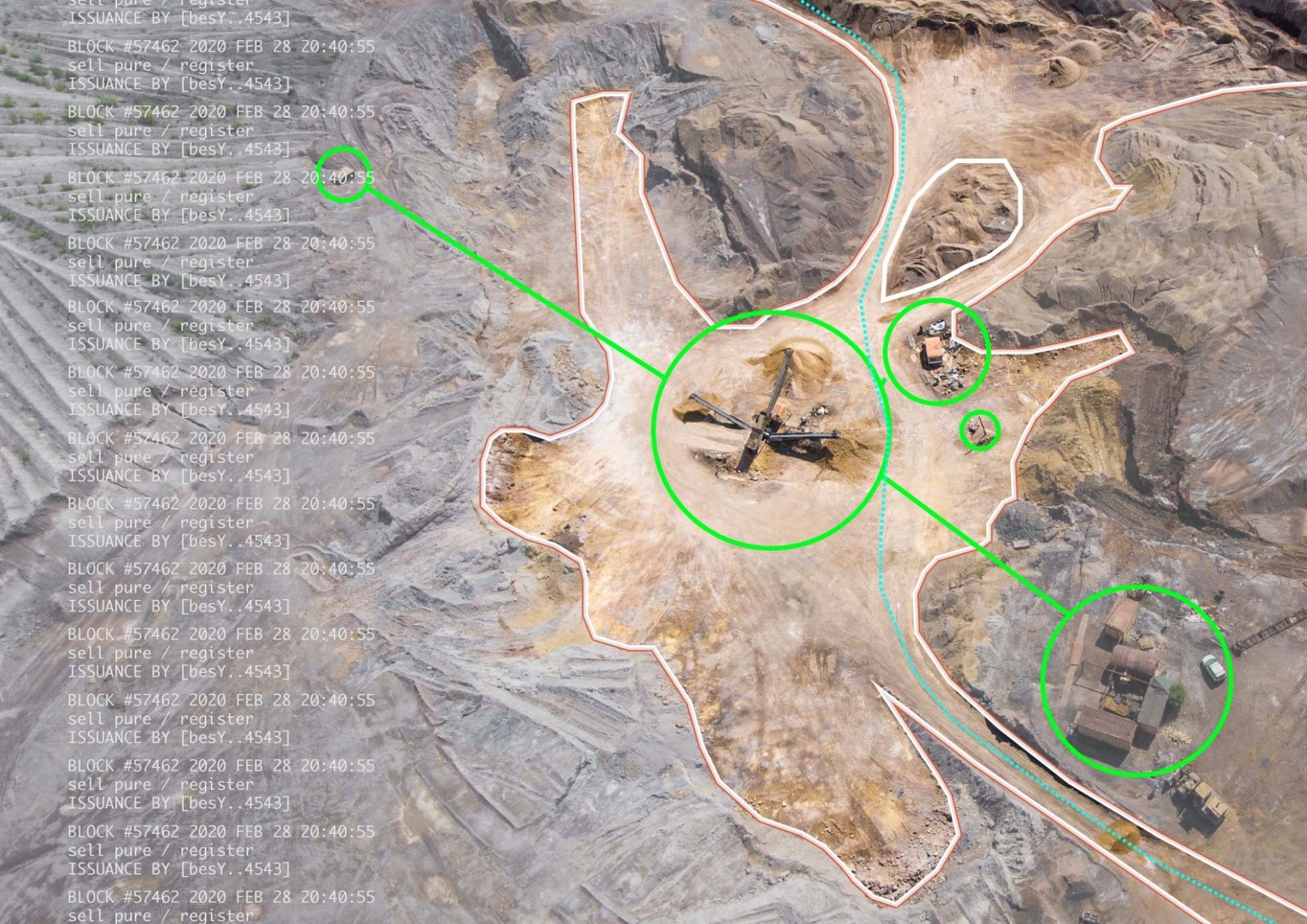 Current Status
The envisaged service will be developed in stages based on priority, need and challenge from industry. A follow-up a Demonstration Project is being planned to further assess the technical feasibility and the commercial viability of the proposed service.
Prime Contractor(s)
Status Date
Updated: 19 May 2020
-
Created: 12 March 2020