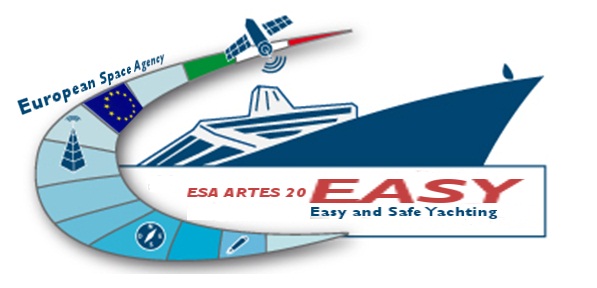 Objectives of the service
Together with traditional chartering, new business lines like yacht brokering, yacht management, manufacturing assistance, luxury and business cruising are emerging asking for the availability of new or innovative services packages on board. These new businesses require a higher grade of liability towards their customers (the passengers), hence forcing the providers to put more emphasis on system and services in order to increase the safety and availability of information during the cruise.
Therefore, on one hand there is an high interest in providing enhanced services to the leisure charter market, and on the other hand, it is expected that the improvement of such services increase the demand for charter and cruising business.
Users and their needs
Three groups of services shall be provided via a service centre:
Tourist-Related Services: including the provision of regular tourist information, berth availability and booking, hotel booking, maps and guides, sea tourism.

On-line Assistance and Management Services: to improve the integrity of the boat by providing alarms to a service centre.

Navigation Support Services: including information on route planning, port access, direction on maneuvers, sea conditions, meteorology, etc.
Service/ system concept
EASY's objective is to carry out an analysis of the technical feasibility and commercial viability of "one-stop-shop" services to the high value leisure yachting market mainly but not limited to the Mediterranean Sea, integrating various space assets (Satellite Communications, Satellite Navigation).
The integrated system and associated services shall provide enhanced services in order to render yachting more reliable, safe and "easy", thereby attracting a wider spectrum of potential users.
Three groups of services shall be provided via a service centre:
e-Tourism services (berth availability and booking, hotel booking, maps and guides, sea tourism, etc.),

on-line assistance services (alarm management related to boat malfunctions, intrusion, fire, bilge water, tracking during distress situations, etc.)

and navigation support services (route planning, port access, maneuvering, sea conditions, meteorology, bathymetry, route control, nautical cartography, warning about perils and dangerous areas, tracking and tracing, etc.).
Space Added Value
The EASY architecture is composed of a Service Centre and Onboard Units, communicating via terrestrial and satellite networks. Onboard units are also able to interface with the GNSS system available on board.
Satellite communications integration is needed to extend the service coverage area beyond wireless terrestrial networks allowing service provisioning anywhere and anytime.
Furthermore, satellite navigation integration is required to provide a geo-reference for e-Tourism Services as well as for Navigation Support Services.
EASY Onboard Units enable always-on and ubiquitous connectivity handling various types of terrestrial and satellite communication standards, from narrowband (e.g. Inmarsat, Iridium, GPRS) to broadband (e.g. mini-VSAT, UMTS/HSPA, Wi-Max).
Current Status
The feasibility study has confirmed that EASY is a technically feasible and viable service. Management, business and technical recommendations serve the objective of creating a sustainable market share.
More in depth, the following main achievements have been reached:
Users and stakeholders involvement in collecting needs and service requirements, including some architectural aspects: in particular, some important feedbacks has been retrieved with regard to on board terminal features taking into account shipyard needs, distinctiveness of nautical services to yachtsmen and chartering companies for navigation and port management;
Project dissemination in different workshops and expositions: besides project presentations, further feedbacks have been collected during such activities in terms of requirement suitability, advisability and priority;
Analysis of current services offered by the market and their limits: different providers have been analyzed with regard to their offers in terms of coverage, degree of automation, used technologies, accessibility and all the other aspects included in the EASY concept with a value added integration as the distinguishing feature;
Telecommunication technologies state of the art analysis: carried out in order to identify the most suitable solution in terms of performance, coverage, availability, cost and compliance with the on board installation requirements;
Further state of the art analysis about other involved technologies and services, such as GNSS, terminal for navigation support, maritime services, etc.
Gap analysis: the above mentioned technologies have been compared with the EASY concept requirements in order to identify topics susceptible of improvement and open to significant developments; one of these is the adoption of SOA as a solution that enables rapid construction of business processes and facilitates application integration both within the enterprise and with external business partners, as the EASY business scenario requires;
Prototype implementation: starting from a service and architecture definition task, a comprehensive hw/sw prototype has been developed integrating different open and proprietary software frameworks to realize the terminal and the service centre architecture; user feedbacks from prototype validation has been collected and acknowledged for a requirement review;
Viability analysis: an overall assessment of the economic viability of the proposed EASY system and its associated services has been conducted; moreover the non-economic viability meaningful inputs has been took into account and included in the final assessment report, not disregarding for instance, to carefully follow the results of the European Commission observatory "Maritime facts and figures" in function of a very desirable and most probable marketing of the "EASY" system to the European market;
Implementation roadmap: a roadmap characterisation in terms of scheduling, tasks to be performed, involved stakeholders and marketing activities has been defined.
Prime Contractor(s)
Status Date
Updated: 12 December 2012
-
Created: 15 February 2014