Objectives of the service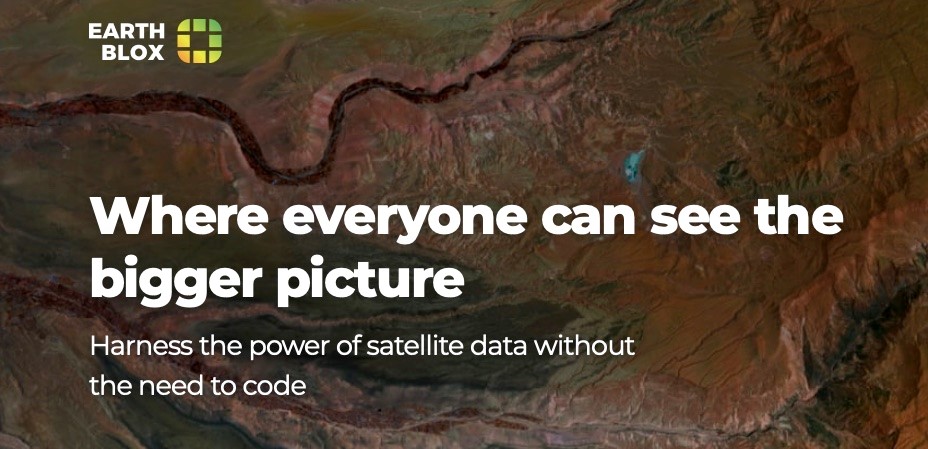 Image credit: Quosient Ltd
Earth Blox Education is a hands-on e-Learning tool for learning practical data handling and interpretation. It is designed to ease the pressure for universities delivering practical training for Earth observation and remote sensing by providing a web- and cloud-based solution that allows students to engage with satellite data wherever they are located, without the need for high CPU computers or fast internet.
Users and their needs
Earth Blox Education is directed at staff and students disrupted by social distancing measures as a result of Covid 19. For both staff and students worldwide this makes lab-based and project-based learning of (practical) Earth Observation science very difficult. While theory-based teaching can be achieved (even if not ideally) via video lectures and other online-distance-learning (ODL) tools, traditional hands-on practical learning, with students all together in one computer laboratory, will not be possible. Ad hoc solutions such as multiple scheduling of classes generate inefficiencies and restrict overall access to dedicated computing labs. Reliance on personal computers as a substitute is fraught with difficulties (such as software not available for Mac OS), and risks introducing unintended discrimination, whereby students with poor quality computers and inadequate internet bandwidth (often students from disadvantaged backgrounds or low income countries) will have difficulty using the right software, or downloading and processing large volumes of satellite data.
Service/ system concept
Earth Blox Education is a web-based tool that builds on cloud-processing. The result is an eLearning tool that can be utilised by anyone, anywhere in the world, as long as they have a basic internet connection. The innovation lies in removing the need for coding skills by users, vastly increasing access to space-data. By using pictorial, icon-like, "blocks" to represent processes, Earth Blox has been likened to "Lego for EO data processing", offering full flexibility for users: novice users can be provided with pre-built Earth Blox solutions (workflows); intermediate users can customise these workflows; and, advanced users can build entirely new workflows. This drag-and-drop approach to geospatial coding means that students can confidently engage, trial, and explore the use of EO for planetary insights without experiencing the frustrations associated with installing local software, or from poor coding skills.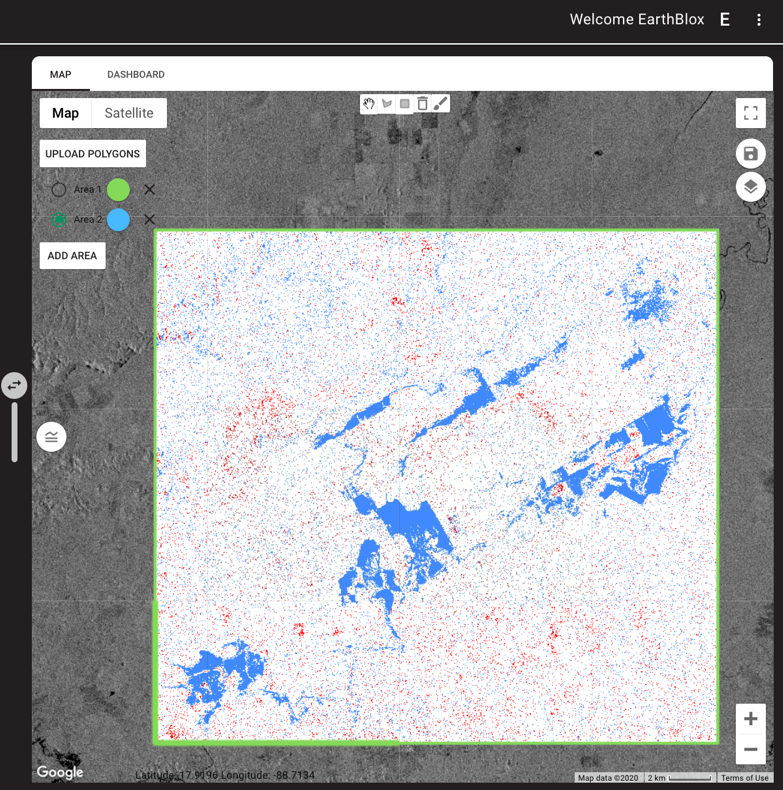 Image credit: Quosient, Ltd
Space Added Value
Earth Blox can access any cloud-based repository of satellite data, meaning it has access to a multi-petabyte collection of widely used geospatial datasets. The bulk of the data Earth Blox Education focuses on is Earth-observing remote sensing imagery, with special focus on the complete archives of data from Sentinel-1 and Sentinel-2. However, it also accesses climate data, landcover data and many other environmental, geophysical and socio-economic datasets.
The novelty of Earth Blox Education is that it allows a high degree of customisability by the student to explore these data sets, rather than having constraints selections. Most importantly for beginners, the student can do this without having to write a single line of code.
Current Status
Earth Blox for education is now available for universities worldwide to purchase a subscription. Several universities are already using Earth Blox in teaching. In the UK and Ireland, Earth Blox will soon be available via the Chest agreement. Chest is an organisation that arranges licences for universities and research centres so that they can be arranged through a single point of contact.
Prime Contractor(s)
Status Date
Updated: 24 March 2022
-
Created: 03 March 2021