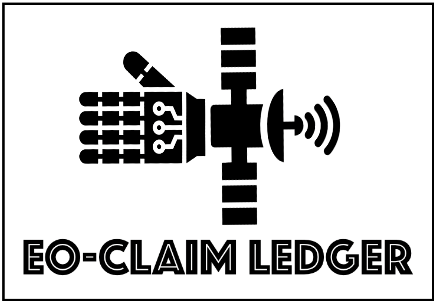 Objectives of the service

Image credit: Riscognition GmbH, Project: EO-Claim Ledger
The insurance industry is facing several challenges: an increasing number of natural disasters and related losses strain their budgets. Climate change will further increase the number of extreme events. Insurances have to deal with high administrative costs to manage the large number of related claims. Moreover, there are many cases of insurance fraud of people pretending non-existent losses. The EO-Claim Ledger supports the insurance industry overcoming these issues by providing an automated claim management system making use of Earth observation satellite imagery for mapping damages from natural hazards and GNSS positioning data from field visits. The use of blockchain technology allows the provision of a secured system and prevents fraud. It will contribute to lower premiums for the insured, too.
Users and their needs
EO-Claim Ledger sells business-to-business information. The target customers are insurances and related businesses (e.g. insurance brokers). Over recent years, several customer, technological, market and methodological developments have put the insurance industry under pressure to become more agile. The previously closed industry is facing new competition from venture capital backed InsurTech companies being fast and offering new insurance products at lower costs. EO-Claim Ledger is taking advantage of this opportunity and filling an information gap that can help changing the way how insurances work today.
A better understanding of risk is essential for a resilient and sustainable insurance business. Having a better understanding of the geographical relationships of disasters not only increases underwriting quality but also helps insurance companies to better steer and monitor their portfolio on a very granular level. Having access to geographical information is becoming essential to help the industry identify, visualize, communicate and manage natural hazard risks and related losses. Satellite imagery is a prime source for the analysis of natural hazards and accurate data will enable them to enhance their hazard models and to tailor premiums. Big data analytics makes claim management smarter through shorter reaction times and better information which in turn increases efficiency and improves decision-making quality. To put it simply, it will make their business more efficient and save their money. The EO-Claim Ledger service aims initially at the European market. However, addressing the US and emerging Asian countries is planned in a second phase.
Service/ system concept
A blockchain can be described as a system that keeps track of transactions, a growing list of records, that is maintained across several computers linked in a peer-to-peer network. These lists are linked cryptographically. Each record contains at least a cryptographic hash of the previous record or block, a timestamp and transaction data. Just as a ledger would record transactions, so too can blockchain technology be used to automatically record financial transactions such as those used for insurance claims. In a claim scenario, automating this process requires that all contract terms be met before an insurance claim can be payed-out, i.e. customer payments are up-to-date or evidence of damage are provided. The EO-Claim Ledger service provides EO based verification for specific types of claims that can be applied to blockchain smart contracts. The advantages of the EO-Claim Ledger service are the independent validation of claim information as well as a more efficient procedure for claim management. Through the power of EO data processing, Riscognition can provide the tools necessary to implement blockchain technology into current claim management processes through smart contracts that include geospatial information. Our goal is to offer our customers access to the benefits of blockchain technology together with the advantages of EO based information.

Image credit: Riscognition GmbH, Project: EO-Claim Ledger
Space Added Value
Earth observation imagery from Sentinel-1 and Sentinel-2 satellites are used for the mapping of natural hazard footprints and to determine the hazard impact. Today, remote sensing is a standard tool for emergency management support. The global reach of satellite imagery provides a competitive advantage and allows a synoptic view of large affected areas enabling fast delivery of required information. Insurances are also taking up the technology for damage assessments and index insurances. Mapping the extent of floods and burned wildfire areas and assessing damages to earthquakes and other hazards are today standard applications. Copernicus satellites deliver big data. Updated imagery of the Earth surface is delivered within few days requiring an automated approach for information extraction. This is also the baseline for the development of automated insurance workflows which are delivered through the EO-Claim Ledger.
Current Status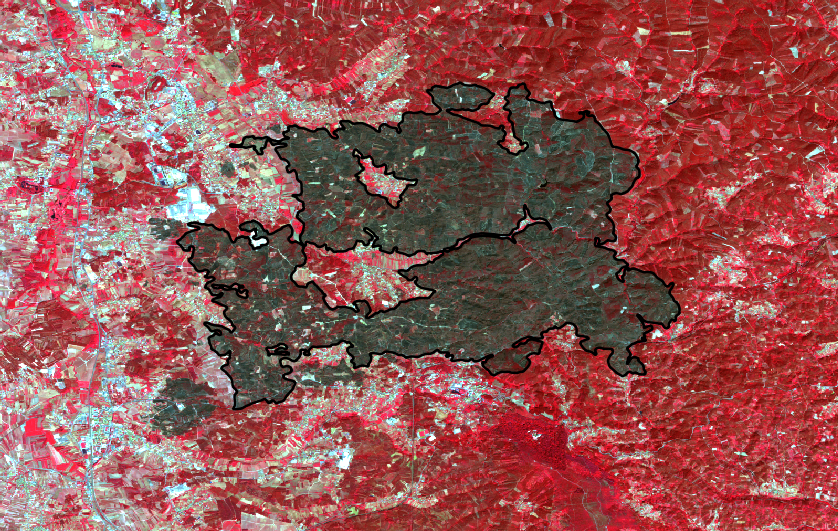 Image credit: Riscognition GmbH, Project EO-Claim Ledger
The EO-Claim Ledger project was successfully accomplished in March 2020. During the project, requirements of several insurance stakeholders were collected and analysed and an MVP was developed. The developments include EO-based workflows and the implementation of a blockchain-based insurance contract and an automated claim handling. The developments will be continued by the team with the aim of launching an operational service in the near future.
Prime Contractor(s)
Status Date
Updated: 04 March 2020
-
Created: 04 March 2020