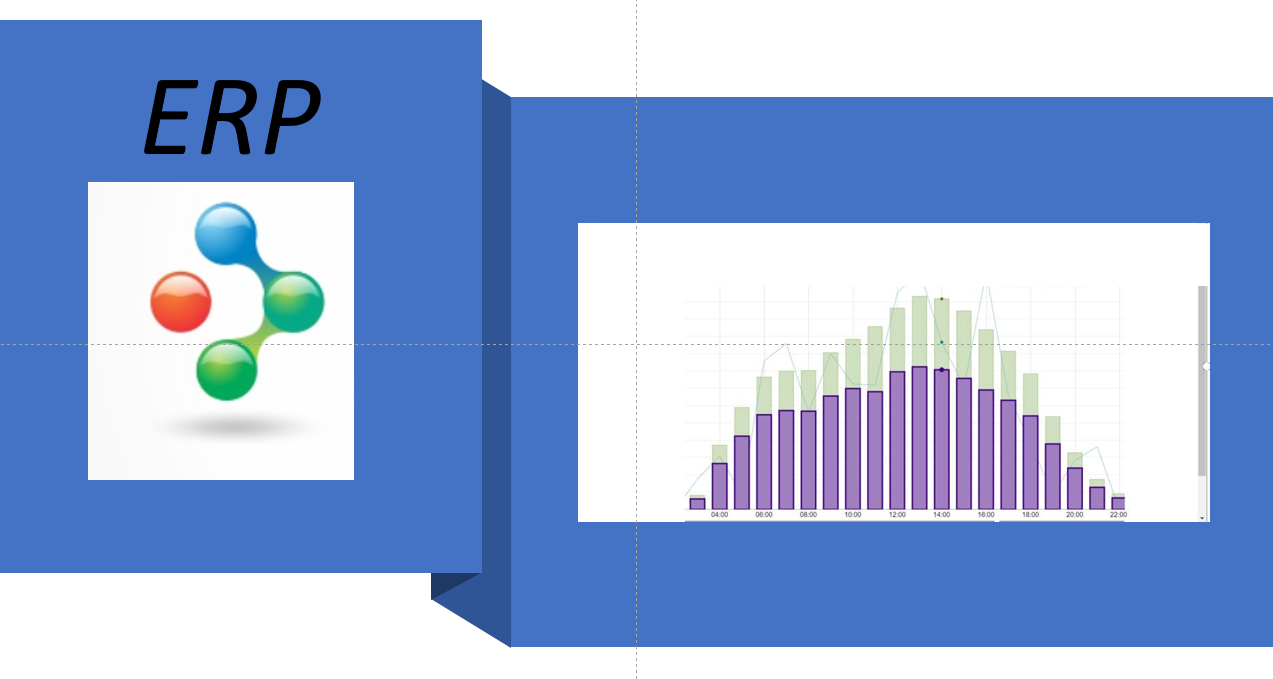 Objectives of the service
The future of zero emission transportation is driven by electric propulsion systems. Norway is at the forefront of this development, since the parliament had decided on a national goal that all new cars sold by 2025 should be zero emission. By the end of 2018 there are 200.000 registered battery electric cars (BEVs) in Norway.
The challenge however is, that the availability of infrastructure lacks behind the demand for fast-charging electrical vehicles, due to the rapid development of the BEV market. This provides a severe challenge for Norway's and Europe's zero emission goals.
How strong the demand for public fast charging facilities is, can be seen when lines of e-vehicles queue up in front of public fast-charging stations. Those waiting times are leading to frustrations for electric car owners and make those sceptical who still use cars with regular combustion engines. In the future, charging queues will be an increasing phenomenon, since the delivery of charging infrastructure is dependent on the available (green) power, the electric grid and its limitations.
ERP addresses these challenges by delivering solution blueprints for predicting the short- and long-term demand for electric vehicle public fast-charging.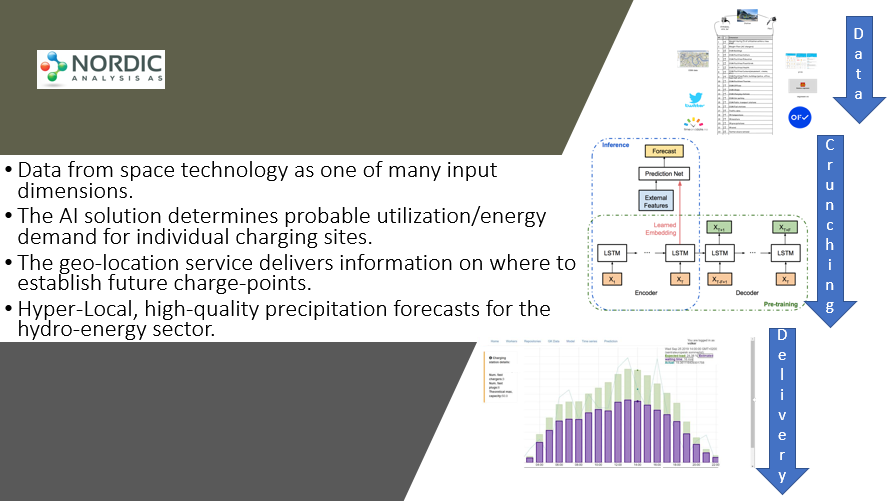 Users and their needs
How can CPOs (Charge point operators – public fast-charging) for electric vehicles inform their end-users about the availability of charging facilities (24/7/365)?
How can CPOs route electric vehicles to the next most convenient charger (which will be available at time of arrival)?
How can CPOs predict geographical areas in which the set-up of new Charge Points will meet a defined demand?
How can CPOs predict charging peaks and by thus being able to deliver valuable information to utility providers (grid and power) in order to react with load-balancing and to plan future grid strengths and power demands?
Service/ system concept
The solution blueprints and MVPs have the objective to:
put Charge Point Operators (CPOs) in the position to predict the usage of their public fast-charging sites and to inform users of electric cars which site will be available at their intended time/day of charging;
provide electric car owners with an intuitive way (i.e. app) to navigate to the next available charging station, considering criteria like traffic, weather and terrain;
help CPOs to predict, with the help of data derived from satellite imagery, which geographical areas are most suited for the erection of new public fast-charging infrastructure in order to satisfy demand;
enable electric utility providers to predict which capacities are needed short and mid-term and by thus allowing them to plan for grid strength and power supply.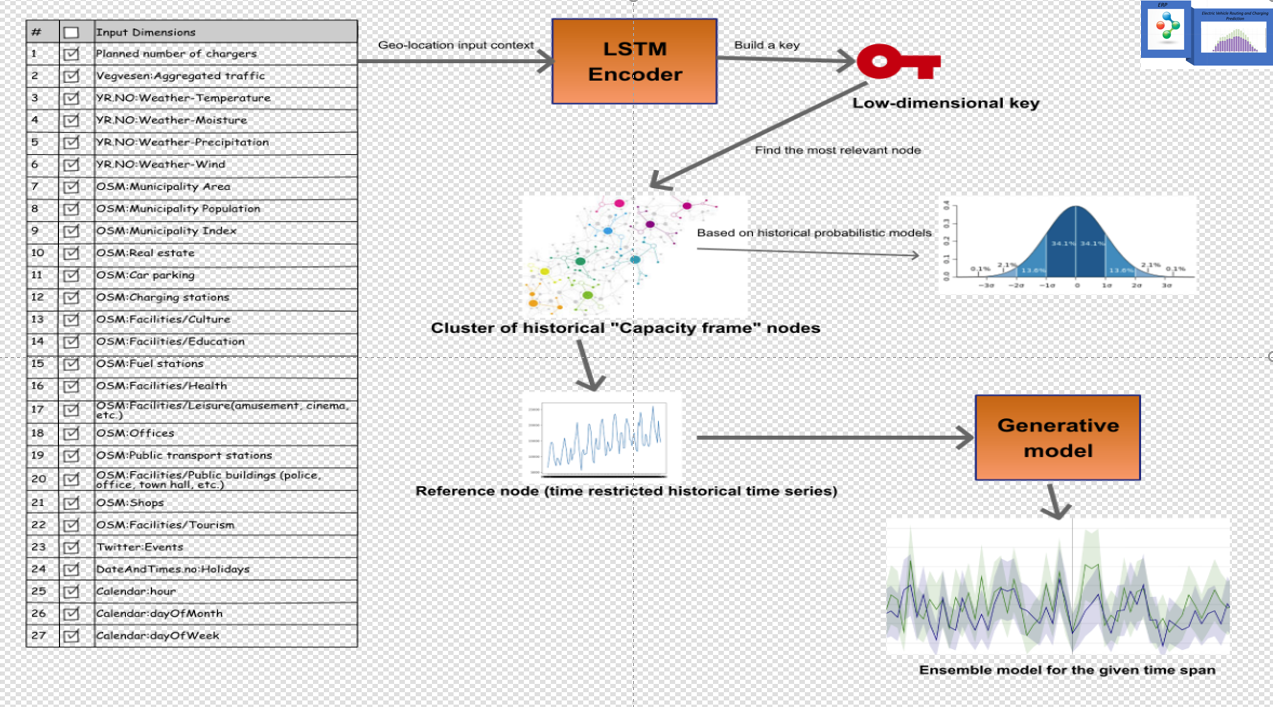 Different input dimensions such as weather radar, publicly available demographic and infrastructure information, etc. are used to build AI models (neural networks) for forecasting. The final results are then delivered via API to the customer.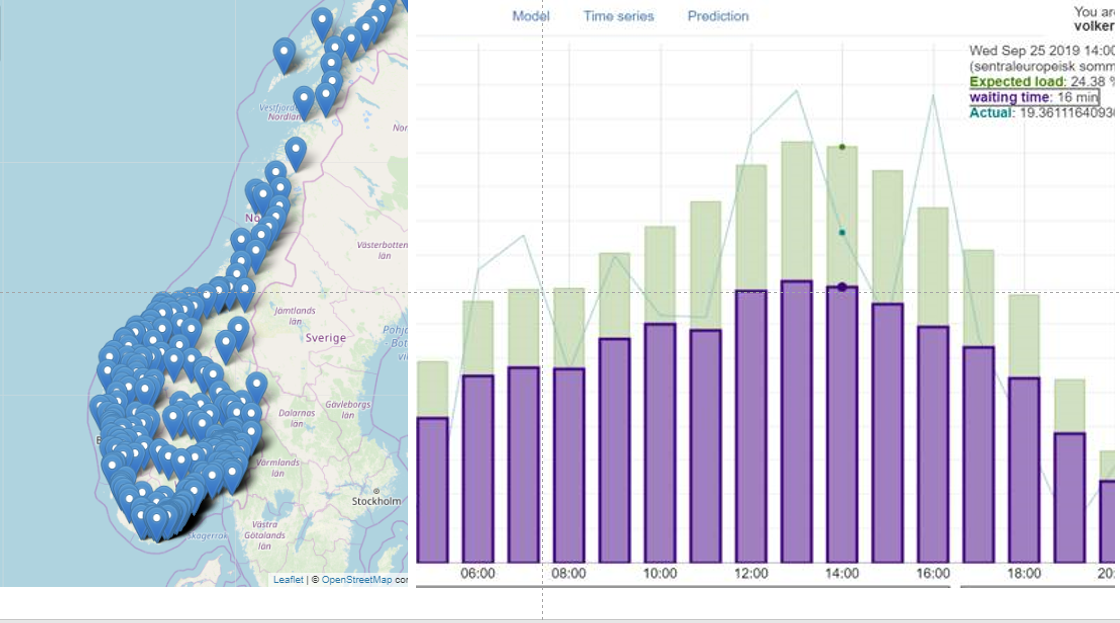 Space Added Value
The project is using two space assets: accurate GNSS location information and satellite Earth observation derived information. GNSS is the main source of geo-referenced location data and today's smartphones are equipped with GNSS sensors. Based on the predicted charging station availability, a mobile routing application will navigate the user to the optimal location.
The optimal route will not only be based on the underlying road dataset but considers additional criteria such as data derived from EO satellite imagery. Especially terrain data and slopes will be relevant information. This is not also beneficial for determining the optimal position of future charging stations. Earth observation imagery is also used to determine e.g. road surface, road conditions and accessibility (e.g. snow covered / flooded). Moreover, weather information can be considered in the routing engine.
Current Status
The solution was successfully implemented and tested at one of Norway's major Charge-Point Operator. It provides overview over expected utilization of each individual charging site operated by the provider – all over Norway. It also delivers information on expected waiting times (charge queues) for each site. An API can deliver the information to the CPO's website or to an App.
The routing as well as the Geo-Location services, which will provide information on future utilization of to-be build charging points, are available as blue-prints and ready for implementation.
Following expression of interest from Water Management Associations, the team is looking into opportunities for reusing know-how and deep learning capabilities established in the kick start and tailor them to provide precipitation forecast for hydro-energy companies.
Prime Contractor(s)
Status Date
Updated: 23 March 2020
-
Created: 23 March 2020