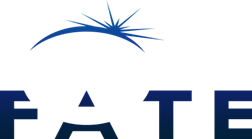 Objectives of the service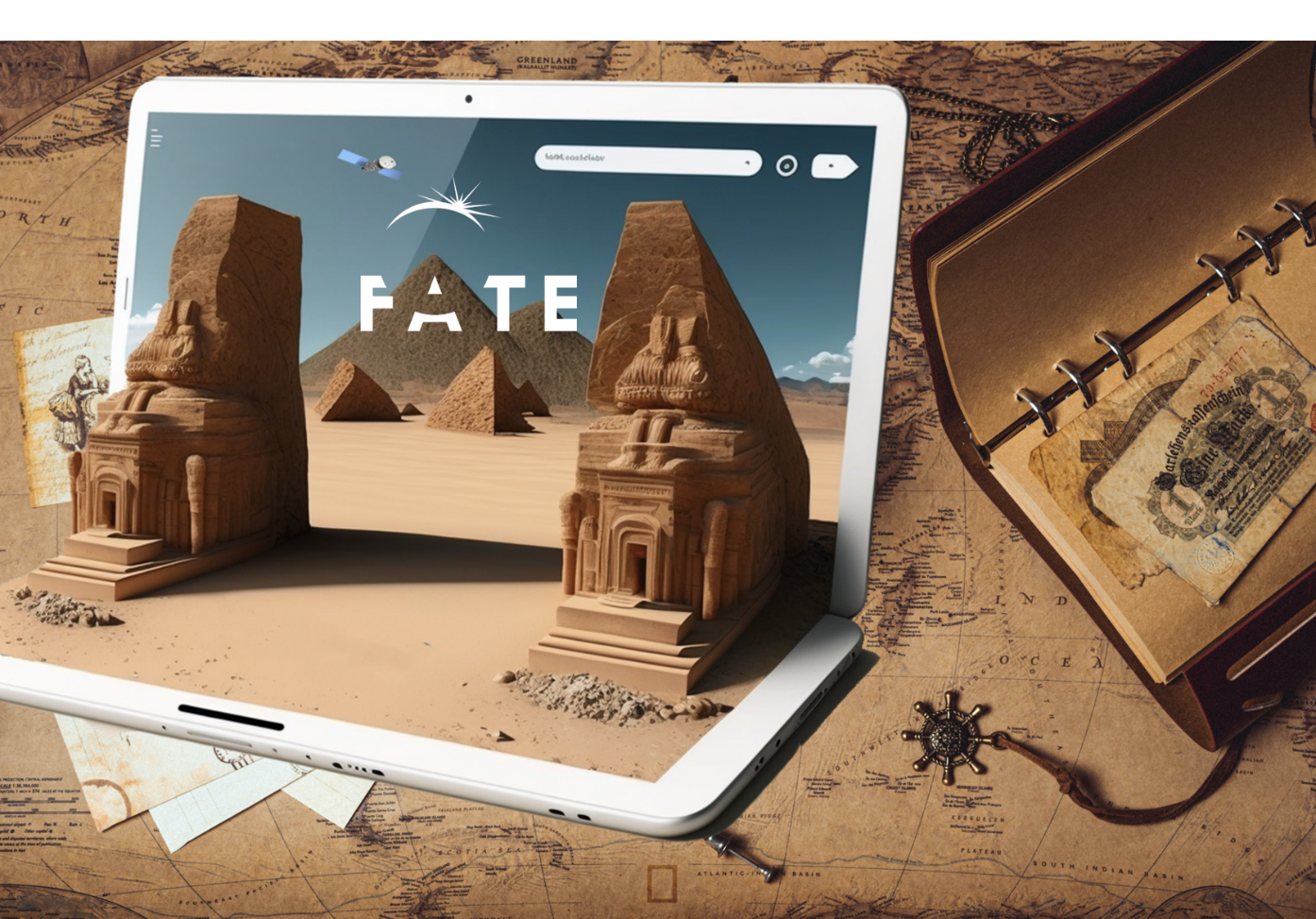 Making tourism a 'collective, accessible and inclusive good', thanks to the relational aspect provided by technology, and more experiential to move away from the model linked to mass tourism is the main goal of FATE.
The platform, in addition to being an important hub of new tourist experiences of Cultural or Natural Heritage sites even very heterogeneous (museums, art galleries, archaeological parks, etc.), aims to become a Cultural Heritage Database that collects the varied and distinct cultural 'expressions', functional in particular to specialists (archaeologists, art historians, physical anthropologists, etc.).
FATE platform lets user:
to visit the site 'in virtual live' and eventually in augmented reality 'in situ' to experience virtual tourism

to role play in time and places of the historical/cultural sites

to experiment virtual laboratories on material culture, skeletal finds, ecofacts...

to upload user generated content: picture, environmental parameters, observation...

to train professionals in simulated environment before the field job
In designing the scientific-cultural aspects of the platform, FATE takes care of the Societal Challenges of:
Quality Education, highlighted by United Nations' Sustainable Development Goal 4;

Sustainable Tourism (Goal 8);

Ensure healthy lives and promoting well-being for all at all ages"
Users and their needs
FATE's most important user targets are:
middle range: both for professional and touristic service.

prescholar-14: they will be the main side users for education lab and serious gaming

65+: with their specific experiential interest for virtual tourism
FATE user support group identified 5 main User Needs:
Virtual Tourism;

Serious Gaming;

Virtual Laboratories;

Citizen Science;

Professional Training.
Fate aims to solves user pains like:
Inaccessible/invisible or difficult-to-access/visible sites/artefacts;

Different ways/amount to record data for sites and artefacts;

Difficulty for customers to experiment with new technological approaches;

Difficulties to monitor cultural/natural heritage sites located in war territories;

Difficulty to find scientifically up-to-date experiences and content;

Difficulty to realize participatory involvement in cultural 'Aware communities'
Two sites have been selected to test FATE, both excavated by the chair of Archaeology of Sapienza University of Rome:
Cencelle, an Italian medieval town founded in 854 A.D. and with continuity of life until XVII century. Archaeologists have been joined by biologists, anthropologists, zoologists, engineers, medical historians, geologists, chemists for over 2 decades realizing an enormous volume of interdisciplinary data.

The thousand-year-old city of Ebla (Syria), together with its Royal Archive, recognized as the most legendary discovery of 20th century.
Service/ system concept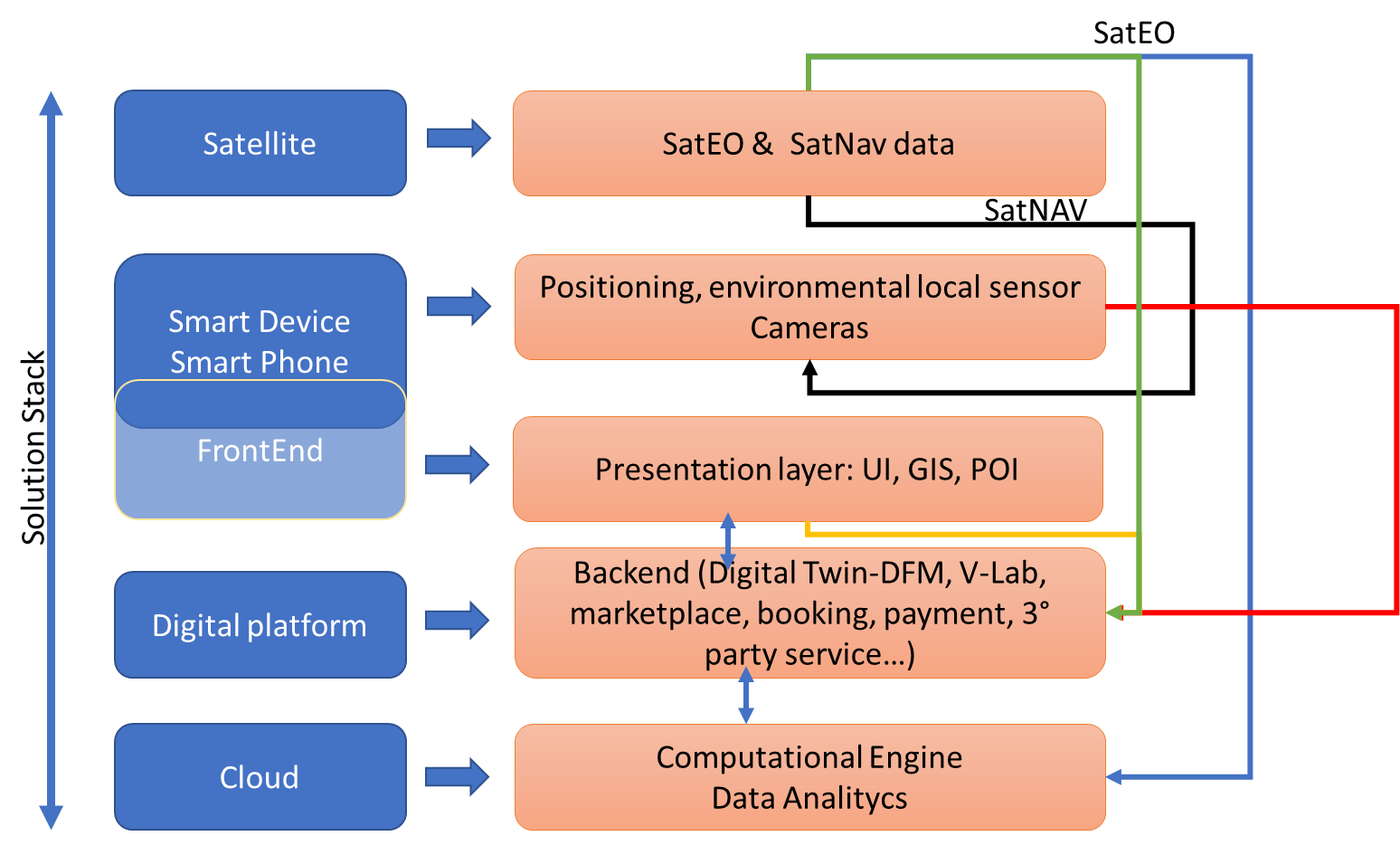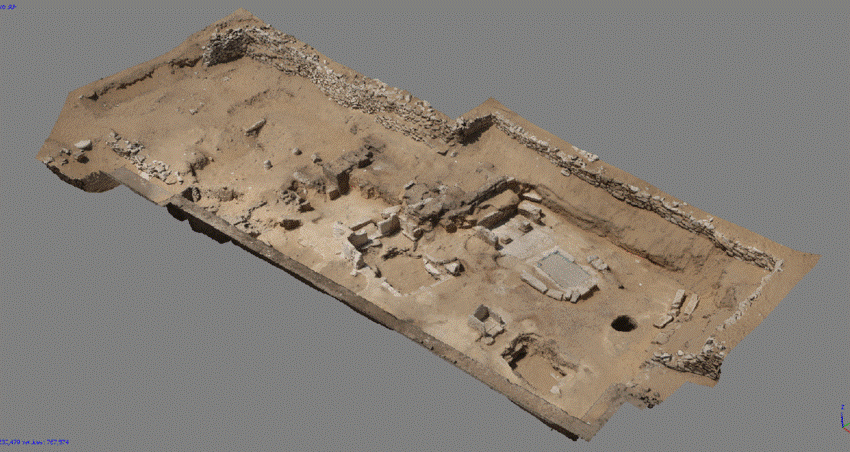 FATE will consist of an application including several categories HOTSPOTS: Archeological, Museums, Nature, etc. separated into categories, offering several types of experiences : interaction with 3D/VR Digital Twin , Virtual Labs, Serious Games
Logical system architecture is structured on 3 functional levels:
Presentation of Portal tier: logical representation that encloses and defines the modules for accessing and using the platform, Web Based or App Based technology (iOS/Android);

Application Tier or Back End (BE): Logical level that contains and allows the provision of services implemented in a modular manner (Business Logic and Business Intelligence);

Data Tier: Logical layer that contains the data structure (Relational DataBase and Documental) to store, process, and share information. It is the central level of the tracking system and plays the role of bridge between the various modules, keeping data neutral and independent from application modules and business logic.
Technologies adopted are ripe to be implemented in a public domain platform, therefore highly customizable and adaptable to various needs.
Philmark's experience in gamification field, in 2D/3D assets application and related animations, will bring value added in creation of highly immersive virtual experiences for the educational and cognitive purposes of FATE.
Space Added Value
Space assets are crucial for the project:
to improve knowledge of cultural sites through multiscale and multisensor imaging;

to detect proxy indicators of changes in terrain of archaeological interest.

To support multitemporal data analysis for Landcover mapping and change detection of landscape and environment setting

to provide accurate localization of UAV in site mapping and artefacts geotagging;

to geolocate and timestamp user generated contents and people path in augmented reality;
In Cencelle, Project exploits the huge Sentinel 2 data set, using some spectral indices, to detect proxy indicators linked to vegetation variations and changes in moisture content.
The multitemporal data analysis will be also used for Landcover mapping and change detection of landscape and environment setting of the surrounding.
The validation activity of S2 will be conducted using VHR satellite data and hyper close range sensing investigations based on LiDAR UAV survey.
In Ebla, Big data analysis exploiting the available data set of Sentinel 1, Sentinel 2 and Landsat will be performed to provide a broad-brush landscape analysis in diachronic perspective, missing other information sources.
The multitemporal data analysis is used for the change detection of landscape and environment setting, including archaeological disturbance, using also declassified satellite data.

Current Status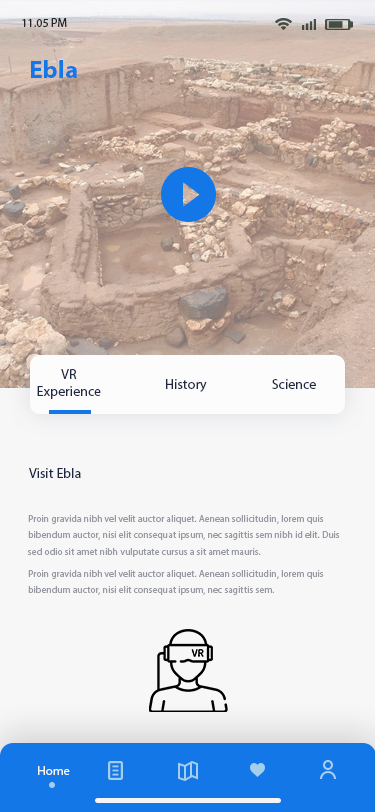 Project performed user requirement analysis over 2 months of interviews and panels with an average of 10 users from interdisciplinary sector. The result is a high-level design of the whole architecture, stating all technical constrain and functionality to satisfy all user needs.
FATE project has selected 2 beta site Leopoli Cencelle (Italy) and Ebla (Syria) to be hosted on the platform in prototype phase and other 2 Unesco sites is in the roadmap (S. Michele Arcangelo and Foresta Umbra in Parco del Gargano – Italy).
We have identified subcontractor for SatEO integration and ICT providers (cloud and connectivity) and are looking to start the low-level design analysis to produce the detailed design needed to lead development and integration.
Prime Contractor(s)
Subcontractor(s)
Status Date
Updated: 10 February 2023
-
Created: 09 February 2023