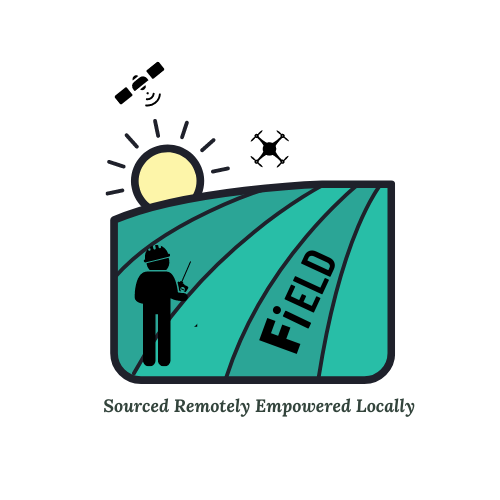 Objectives of the service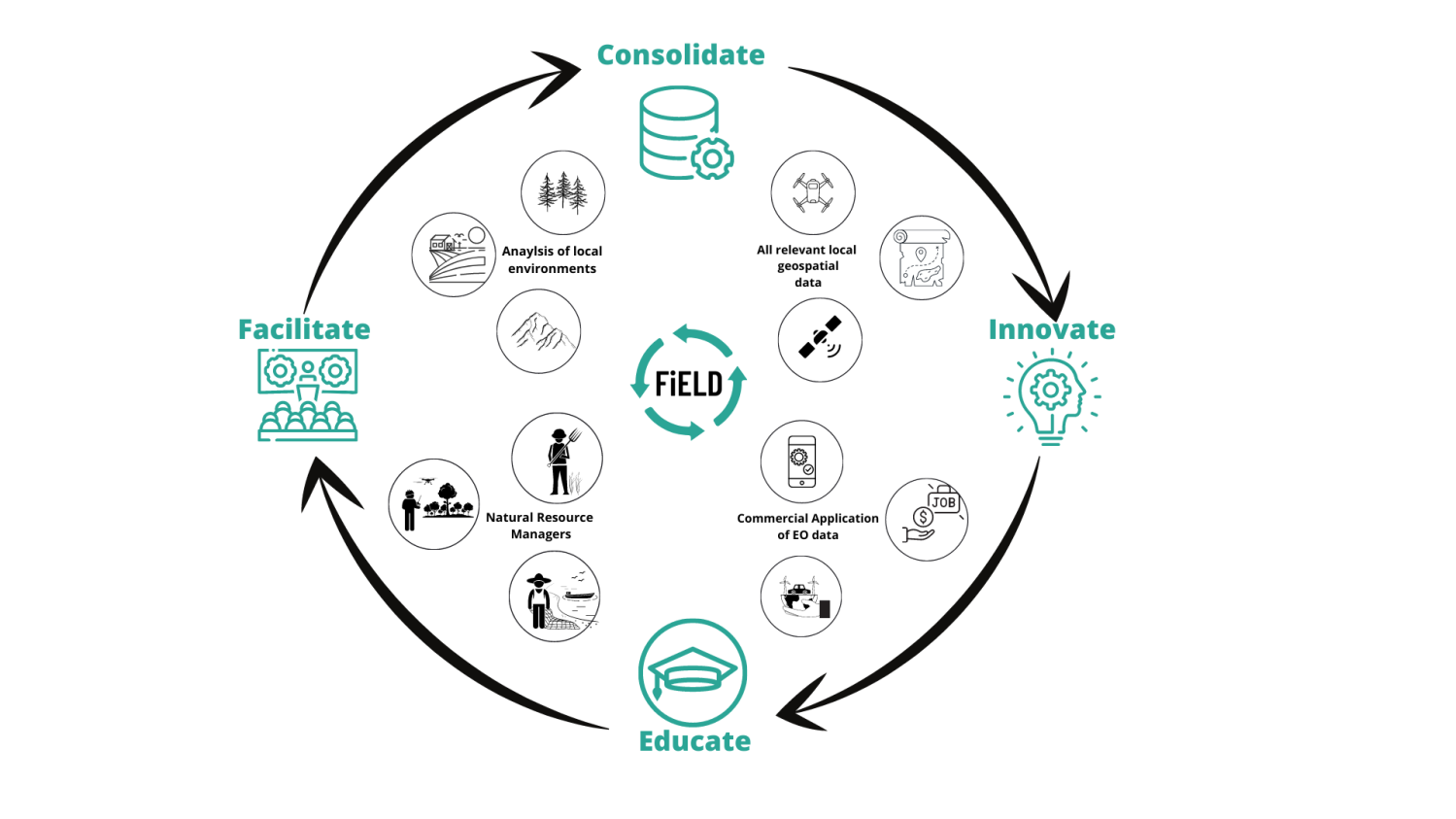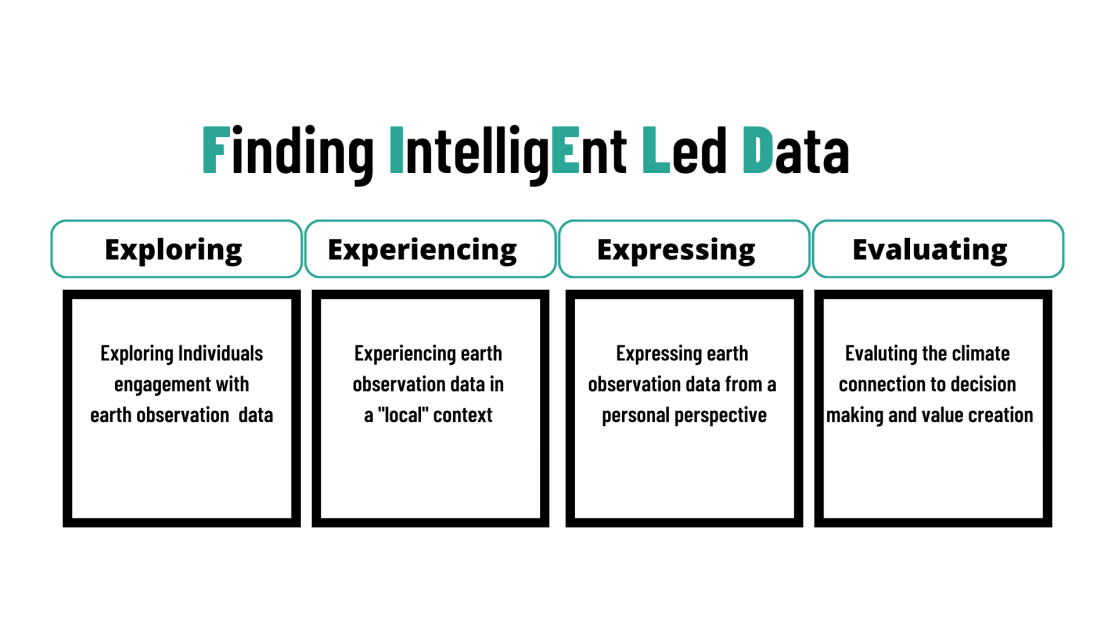 The primary aim of FiELD is to democratise EO data, empowering natural resource managers with practical information for sustainable development. The FiELD initiative facilitates the use of EO through a range of locally held workshops and demonstrations, using local examples to provide context. In rural regions there is a consensus that EO data is difficult to retrieve, only used at government level and requires advanced technological skills. The FiELD initiative exists within the local rural community to overcome these perceived issues, providing a knowledge exchange outlet whereby local farmers/foresters can discuss issues that may be resolved through the use of EO.
Climate change initiatives need citizen engagement, the change needed in society requires a citizen approach (micro level) to combine with the policy (macro level) approach, which has been the focus to date. Citizen-specific data is required to guide individual behavioral change, which will ultimately result in institutional policy change. The initiative is based on working in collaboration with a small group of stakeholders to guide and design citizen systems which are supported and promoted by the local government.
Users and their needs
FiELD enables natural resource managers within rural environments of Ireland to engage and become familiar with EO as a tool for sustainable management of the rural ecosystem. Users, such as farmers and foresters, who want a means of obtaining transparent objective data with high temporal resolution, engage in a co-creation approach to solving problems or creating innovative ways of augmenting current management plans with EO data. The FiELD initiative provides rural users with a unique forum for interaction with EO data using local examples for context. Although the focus of EO application is natural resources other users with an interest in the application are invited to become familiar with the technology.
Service/ system concept
The FiELD concept is built around a five-stage multi-actor approach. This approach is used to capture, collate, and communicate data from EO sources, to enhance commercially aware decision making. The "data for decision making" aspect is encapsulated within a strong research network and an active business development process.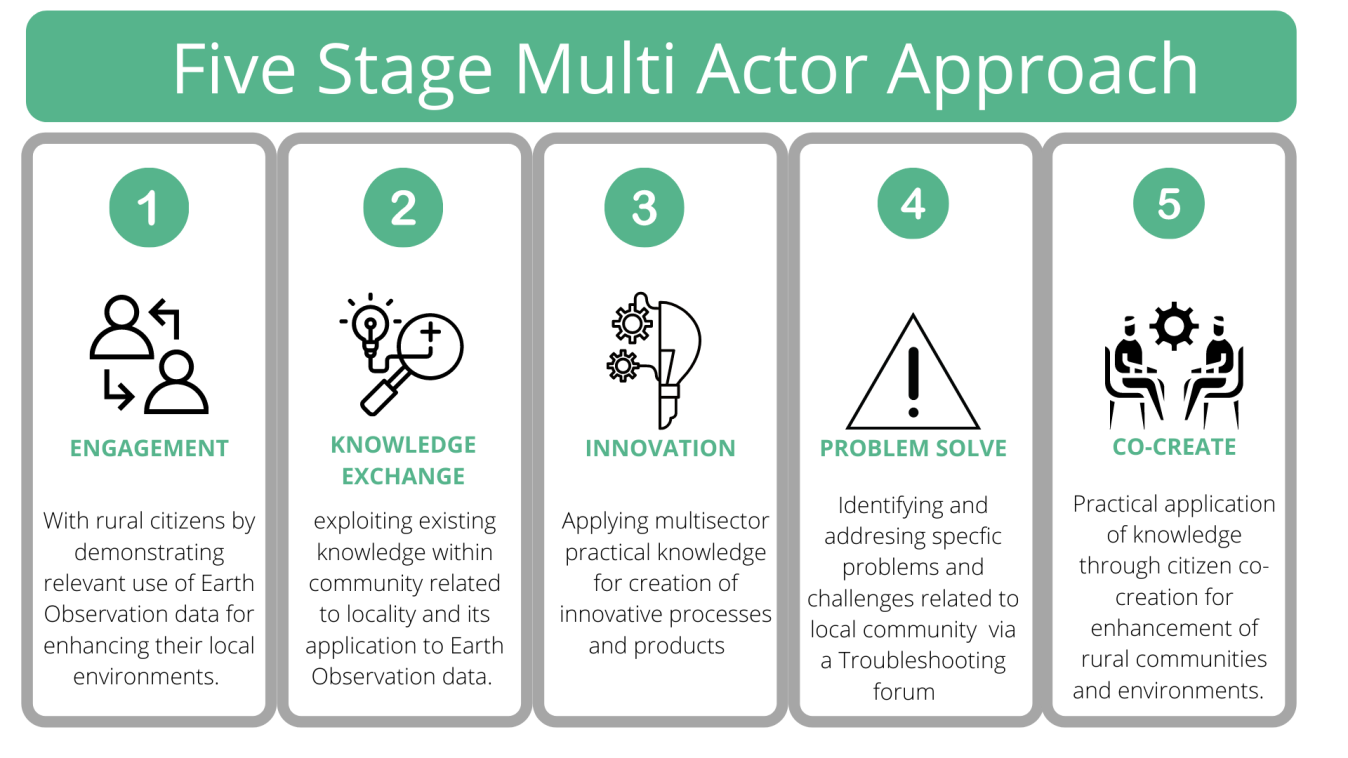 Communication plays a critical role and comes in a variety of formats. Webinars are hosted for different user groups and allow for demonstration of data and presentation of its use for natural environments. Workshops in physical locations, such as local community hubs, allow users to interact with EO data.
Consolidation of all relevant data within a locally accessible database allows users to understand all sources of EO data, such as ESA, NASA, GSI, OSI etc. Data is standardised and resampled to include the local area only. Satellite imagery is preprocessed and corrected prior to upload on a shared database. The database is cloud-based with authentication given to local users. Users have access to webinars with step-by-step procedures relating to data processing. The FiELD initiative promotes the use of open source data and software where possible, this limits financial restriction and encourages users to incorporate the data and software as an additional utility within their management workflow. The cyclical nature of the FiELD service architecture has led to sustained development at local scale after initial rotations/iterations. Users who interact with the cycle and incorporate EO into their own workflow can potentially re-enter the cycle as educators for future local development.
Space Added Value
The FiELD initiative enables local natural resource managers to interact with EO data for the purpose of improving or augmenting current management protocol. The co-creation forum, based locally as a showcase and workshop hub, allows users to interact with EO data. Users are provided with examples of how EO data, such as Sentinel-2 and Landsat 9, can be used as a resource to provide objective transparency in order to illustrate the current status of their farm, ensuring it is in line with EU agricultural protocol. Other practical examples of EO for farming showcased during workshops include crop monitoring and optimal dairy paddock rotation. At present no alternative data source exists in Ireland which can provide a complete overview of the farm. FiELD encourages users to incorporate the use of small drones into their management toolkit, demonstrating their use for everyday farm surveillance along with their potential as a source of validation for satellite image interpretation/classification.
Current Status
Ongoing communication with selected rural communities, users groups have been segmented based on demographic, technical ability and industry sector. Webinars and presentations have been used to introduce users to the potential of EO through non-technical examples using local case studies to provide context. Optimal communication protocol has been adopted through a balanced use of digital output, taking audience demographics into consideration. Workshops have been held for various groups of stakeholders and exposed the audience to applications of Earth observation data. Contextualisation of EO helped develop deeper engagement with interested groups of users.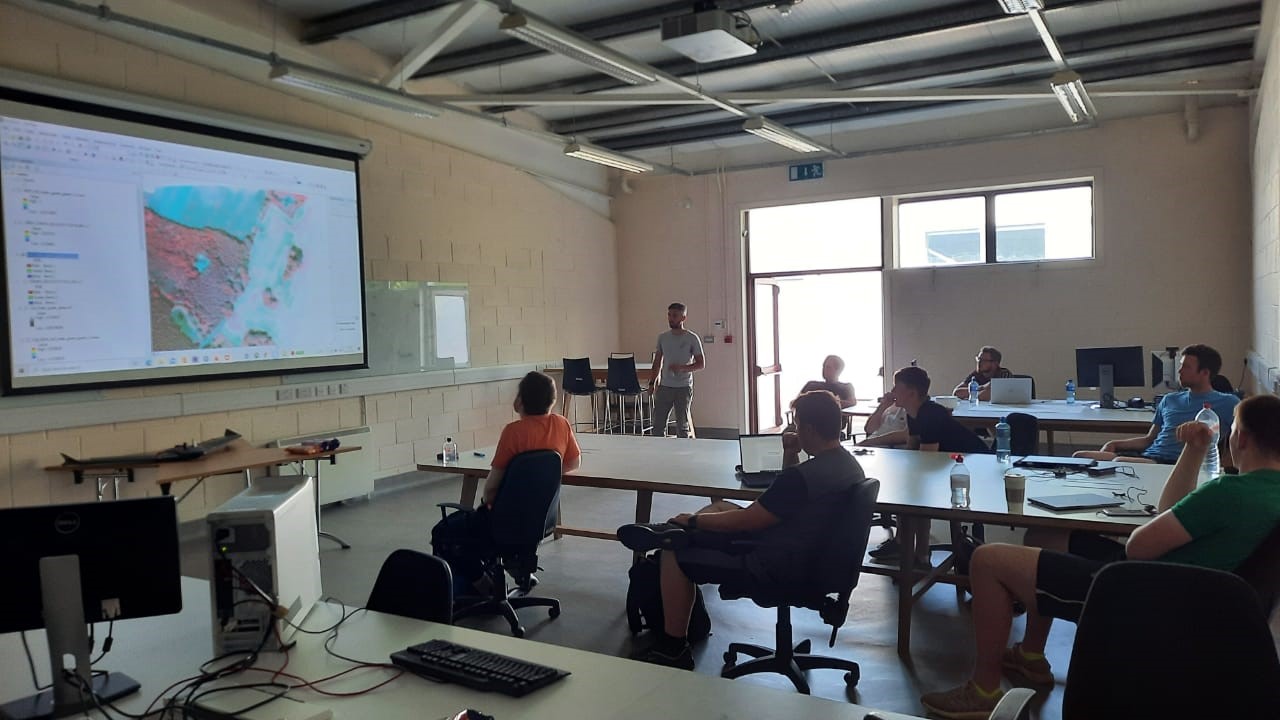 Prime Contractor(s)
Status Date
Updated: 21 November 2022
-
Created: 17 May 2022