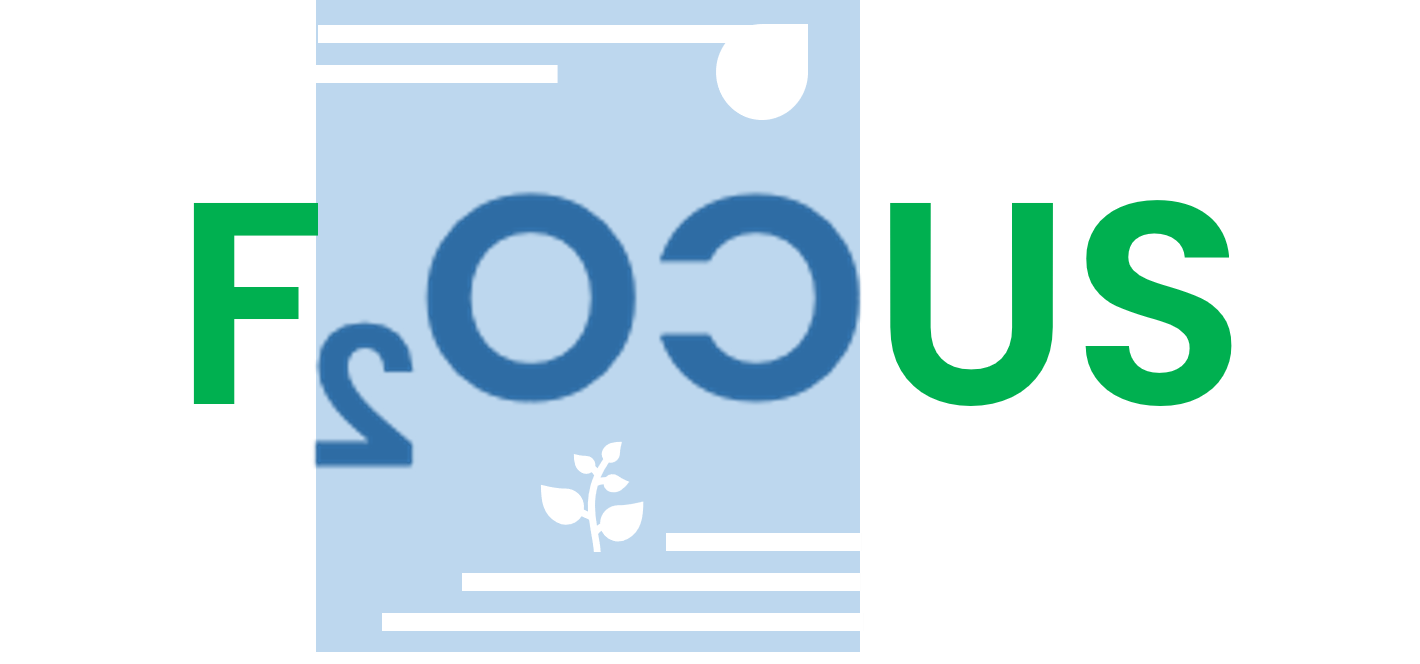 Objectives of the service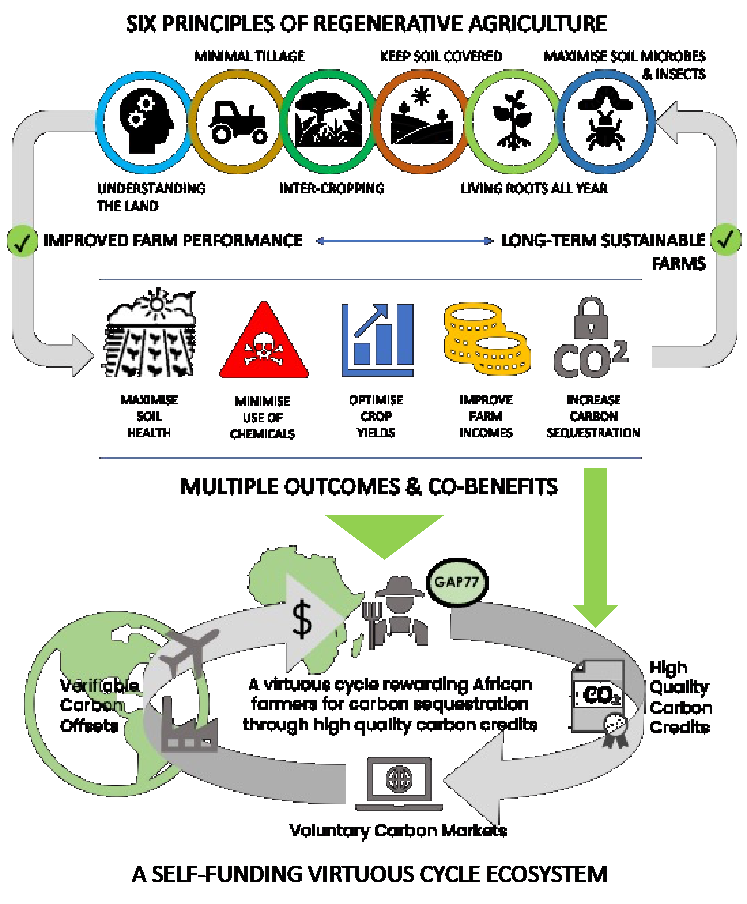 Smallholder farmers suffer the most from the impact of climate change. The sustainability of smallholder crops such as coffee is under threat. Yet smallholder farmers could be part of the solution to climate change and not just its victims. New regenerative farming practices could transform the sustainability of smallholder agriculture.
WeatherSafe is pioneering the application of its innovative GAP77 regenerative farming standard to coffee farming in Africa. GAP77 could make smallholder coffee farming sustainable for the long term, whilst also removing and storing vast amounts of atmospheric carbon in biomass and regenerated soils.
Farmers will need significant funding to support their transition to the GAP77 standard and access the technology and expertise to implement the new standard. Farmers must also benefit economically through increased crop yields and new sources of income.
Project FOCUS seeks to prove the feasibility of a virtuous economic cycle funding GAP77 through the sale of carbon credits in the Voluntary Carbon Markets, and carbon insets to coffee companies decarbonising their supply chains.
Users and their needs
Users: Smallholder Coffee Farmers
Needs:
Modernised Good Agricultural Practices (GAP) to overcome the challenges of Climate Change

Improved crop yields and techniques to manage crop and soil health in sustainable ways

Regenerative farming practices supported by farm extension services delivered economically and at scale

Access to technology, expertise and data to support GAP77

Funding for the adoption and scaling of regenerative practices
Challenges:
Lack of knowledge and expertise

Low incomes and economic vulnerability

Low ability to invest

Widely dispersed and hard to access

Impact of climate change on crop health and yields
Customers: Coffee Producers, Roasters & Retailers
Needs:
Sustainable supply of high-quality coffee

Effective sustainability programmes to support farmers

Accurate data on farm locations, profiles, crop health and yields

Decarbonisation of supply chains to meet sustainability targets
Challenges:
Lack of accurate data on farm locations and profiles

Limited supply chain transparency and traceability

Development of insets to decarbonise supply chains
Customers: Voluntary Carbon Markets
Needs:
Scalable supply of high-quality NBS carbon credits

Reliable verification and certification of credits

Robust data to validate additionality and permanence of carbon sequestration
Challenges:
Scalability of nature-based solutions

Financial viability of carbon credits projects

Limited supply of NBS offsets

Accessible data and transparency
Service/ system concept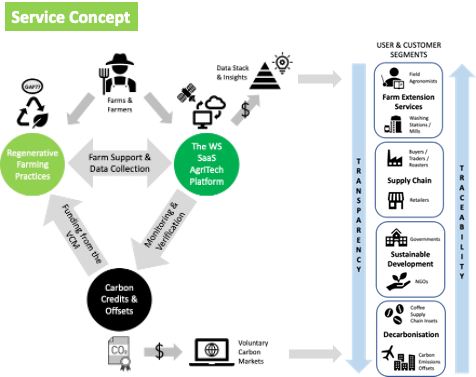 The virtuous cycle creates a value chain of inputs and outputs whereby the implementation of regenerative farming, supported by the WeatherSafe SaaS platform, is funded from the sale of carbon credits in the voluntary carbon markets. This is the first revenue stream.
A second revenue stream will be realized through the sale of data, insights, monitoring and BI products, developed from the rich data stack in the platform, to customers within the coffee supply chain plus government agencies and NGOs who are stakeholders in the drive for sustainability.
The enhanced WeatherSafe agritech platform delivers a series of SaaS services to users and customers, integrating and analysing data from multiple sources, including frequent remote sensing from satellites, and field data collected by agronomists and enumerators.
Farmers benefit from the Remote Farm Extension Service supporting the adoption of the GAP77 standard, and the washings stations, agronomists and coffee producers that support them benefit from easy access to farm location and field monitoring data.
The integration of satellite-based monitoring of biomass health, field reports and soil sampling supports the measurement, monitoring and verification of carbon sequestration for the certification of carbon credits.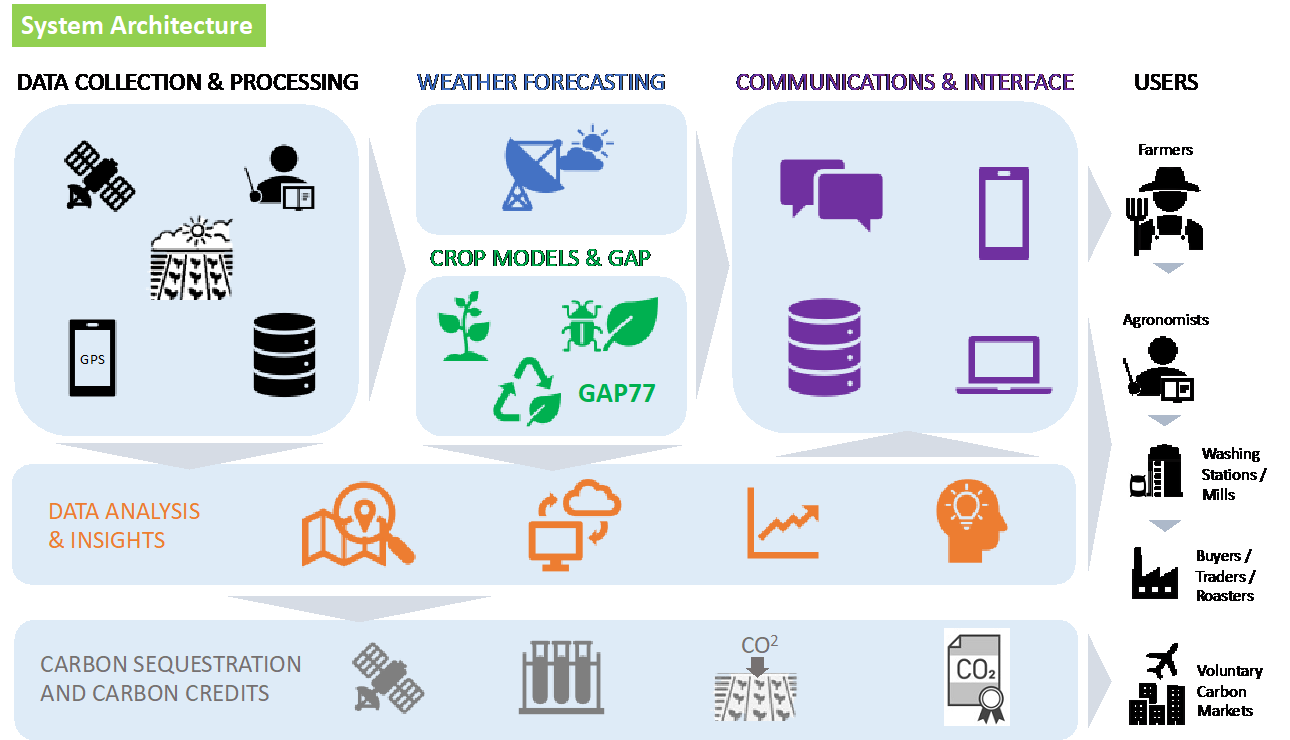 Space Added Value
The primary source of data for the WeatherSafe platform is from Earth Observation satellites, to provide the field mapping and crop health monitoring capabilities, utilising medium and low-resolution data at a high temporal resolution.
For future capabilities we are evaluating additional EO satellite options with a particular focus on new capabilities that will enable us to test and deploy remote sensing for the measurement, monitoring and verification of carbon sequestration in biomass and soil.
The application of satellite-based remote sensing for measuring carbon sequestration will be a critical enabler for the scaling of our solution to many thousands of smallholder coffee farms mapped on our platform. The verification of carbon sequestration in both biomass and soil is crucial for supporting the certification and sale of carbon credits in the voluntary carbon markets.
Existing methods based solely on soil sampling would be neither scalable nor cost effective, so the application of advanced satellite data collection and analytics is the game-changer we will develop to enable the generation of high-quality carbon credits
Current Status
Current Status: WeatherSafe Platform
The platform has been operational for 7 years, and has been proven in delivering effective solutions to coffee farmers via mobile phone. It has mapped and profiled 200,000 smallholder coffee farms in Rwanda, Kenya, Burundi and Tanzania.
Field and crop health monitoring services have been delivered to farmers, agronomists, coffee washing stations and coffee producers.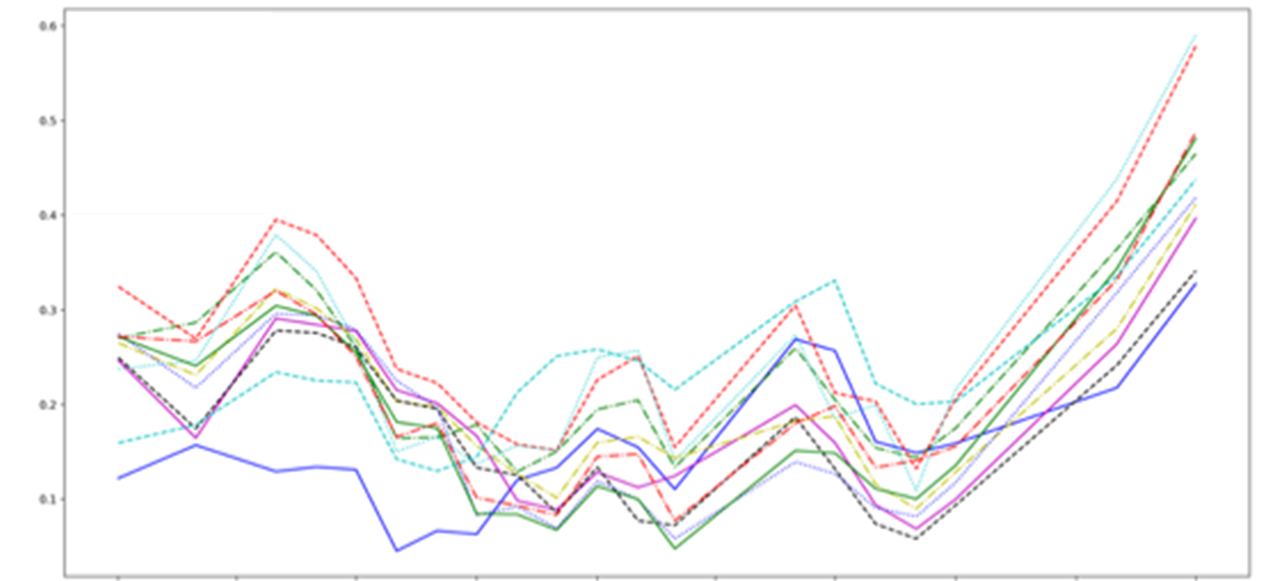 Current Status: Project FOCUS Feasibility Study
The project has completed the feasibility study and successfully validated demand. Surveys and interviews of over 200 key stakeholders, user groups and customers validated demand for GAP77 and the market opportunity for high quality carbon credits.
The planning of a pilot/demonstration project is now underway and aims to validate the business model, test the technology and methodology required.
Prime Contractor(s)
Status Date
Updated: 03 April 2023
-
Created: 03 April 2023