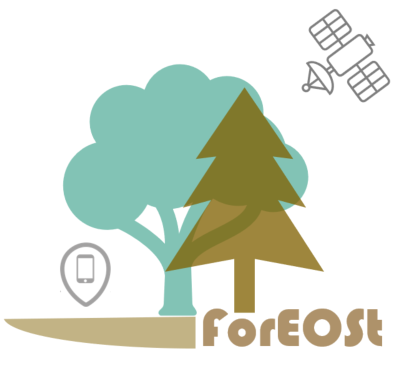 Objectives of the service
In the current context of climate change and biodiversity loss, sustainable forest management has become a crucial challenge. At local, regional and national level, forest management has environmental, economic and social implications. The high-performance monitoring services offered by SPACEBEL can help national and regional authorities, industries and private owners to improve their forest management practices. Through the collection and analysis of satellite data combined with field information, we assess species inventories and monitor their change over time (logging, disease, wind damage).
In practice, ForEOSt will offer different levels of forest resource characterization services, based on SPACEBEL's expertise in satellite data processing. Four levels of services will be provided:

These services will be accessible to customers through an existing platform (EORegions!) developed in previous projects by SPACEBEL and dedicated to the automation of processing and access to data, using technologies like Geonetwork and Geoserver.
Users and their needs
The key user targeted by our service are:
Forest management associations

Forest authorities (e.g. national and regional forest administrations)

Forest owners

Forest service companies and Forest industries
User needs:
Dynamic forest inventory and forest health monitoring services available on an easy-to-use industry specific web-based application;

Automatic and quick forest damage (due to fire, snow, storm etc.) mapping services available over regional areas.
Challenges to meet user needs:
Cost savings and increase in revenue thanks to updated forest resource data at fingertips together with forest planning and operation digital tools.

Allow forest industries to obtain the right species of wood (and hence quote better prices) by offering accurate stand level forest inventory data.

Allow forest management associations to use IT solutions (improving work efficiency and operating costs) in order to better serve their customers (i.e. forest owners).
Targeted countries:
Belgium

Portugal

Latin America

Asia
Service/ system concept
ForEOSt exploits the power of EO data to provide seamless digital solutions to customers. Thematic maps based on EO data are provided to different platforms developed by our partners Timbtrack, Reforestum, DNF, and The Navigator Company.
The automation of the different services and processing are implemented in the SPACEBEL Geospatial Exploitation Platform (GEP) where customers can access the products through a Geoserver and a Geonetwork.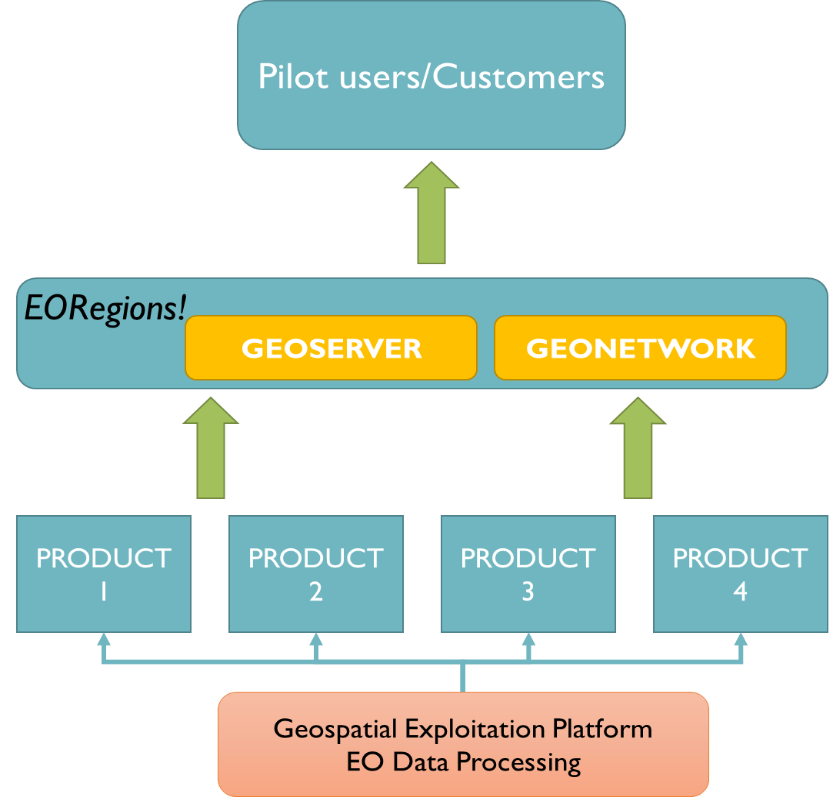 The SPACEBEL GEP collects and prepares necessary data, executes automatically recurrent processes to produce information, creates metadata and makes results accessible into a catalogue which is transmitted to the different platforms developed by our 4 partners for a final set of digital products intended to customers.
Space Added Value
The key satellite activities are:
Forest inventory: based upon Very High-Resolution imagery such as Pleiades, the inventory is performed through tree species and tree crown identification.

Dynamic health monitoring status: High Resolution Sentinel-2 imagery are used along with change detection, machine learning and artificial intelligence to detect areas either deforested, afforested or affected by drought or by diseases.
The regular and repeatable acquisition of satellite imagery, especially Sentinel-2 data, ensures the dynamic nature of these services.
Current Status
The kick-off meeting took place in May 2022 via teleconference. We are starting the project by collecting users' needs in order to identify important requirements and developing the processing chain to produce the 4 different products in an automated way for any region on the globe.
Prime Contractor(s)
Status Date
Updated: 11 July 2022
-
Created: 11 July 2022