Objectives of the service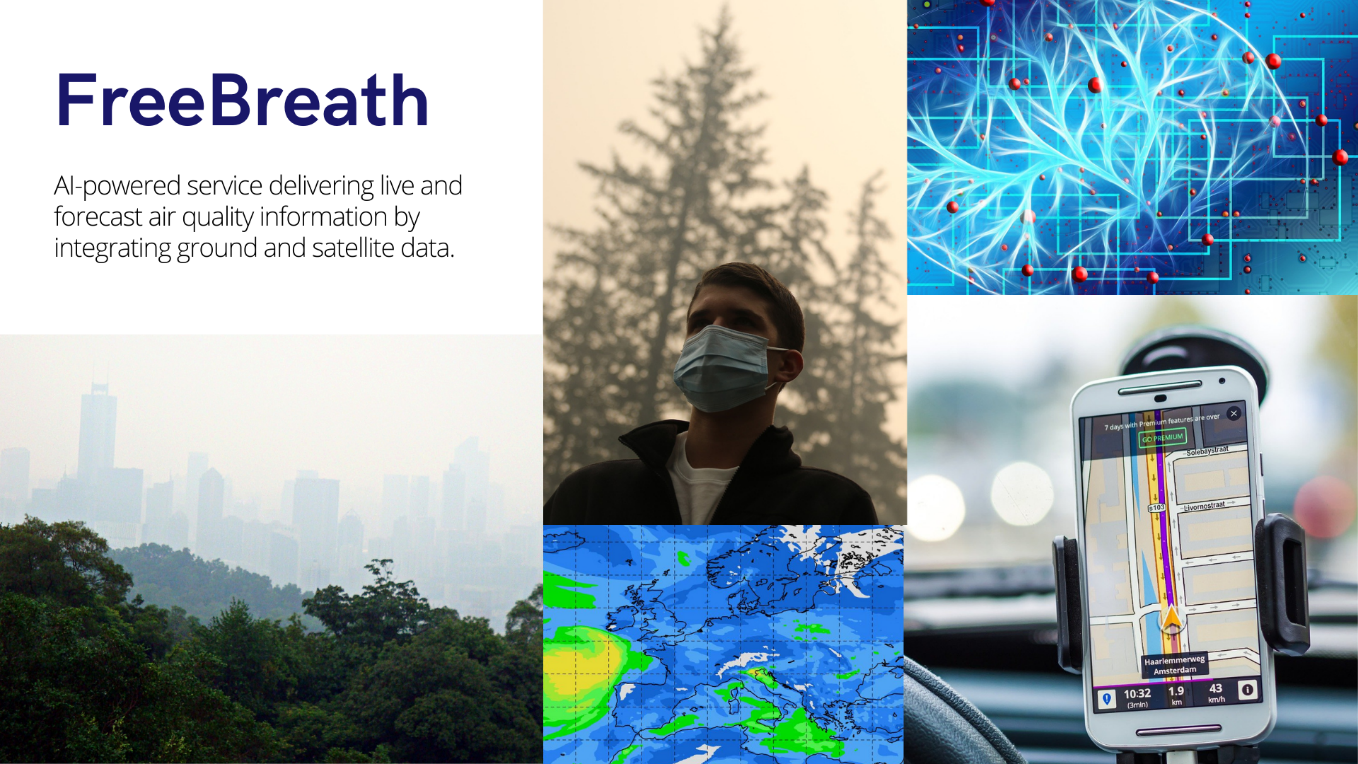 Air pollution is considered one of the most pressing environmental and health issues at global scale. Air quality is currently responsible for seven million premature deaths and kills more than three million people across the world every year. According to the World Health Organisation, exposure to fine particulate matter (PM2.5) and ground-level ozone (O3) have potentially the most significant adverse effects on health compared to other pollutants. 90% of the citizens are exposed to annual levels of outdoor fine particulate matter that are above air quality guidelines. Poor air quality contributes to climate change and is highly policy relevant.
Air Quality indicators need accurate and consistent data while covering large areas. Accurate and continuous information are provided by ground stations, but their spatial coverage is limited; Earth Observation derived information cover large areas with limits in acquisition time and accuracy.
FreeBreath delivers accurate and robust air quality information service based on the AI elaboration and integration of ground, swarm sensors and satellite data at customer's fingertips.
The service is designed to:
help users by providing timely air quality status and forecast
provide high accuracy data over a comprehensive number of pollutants (gases, particulates, and pollens)
provide actionable information
raise awareness around poor air quality
take adequate countermeasures
be delivered as a webservice
be easily integrated into multisensor wearable devices
Users and their needs
Users are:
Policy/Decision Makers including-government agencies and municipalities
Healthcare operators including health professionals and commercial users
Users' needs are:
Policy/Decision Makers:
Have air quality status information more than daily
Have longer term air quality forecast information
Have higher accuracy of air quality information
Enlarge the spatial coverage of air quality information
Healthcare operators:
Guarantee operators a safe working environment
Increase remote assistance
Service/ system concept
The system main building blocks are the following:
data are acquired from satellite and collected from ground stations (existing services)
data are acquired from swarm of custom microsensor designed ad-hoc
data are acquired from ground stations of government agencies (existing services) and Artificial Intelligence interpolates and predicts fine grain air quality information over selected areas
a Cloud infrastructure hosts the solution and is responsible to get data, host and run the AI and to deliver services to users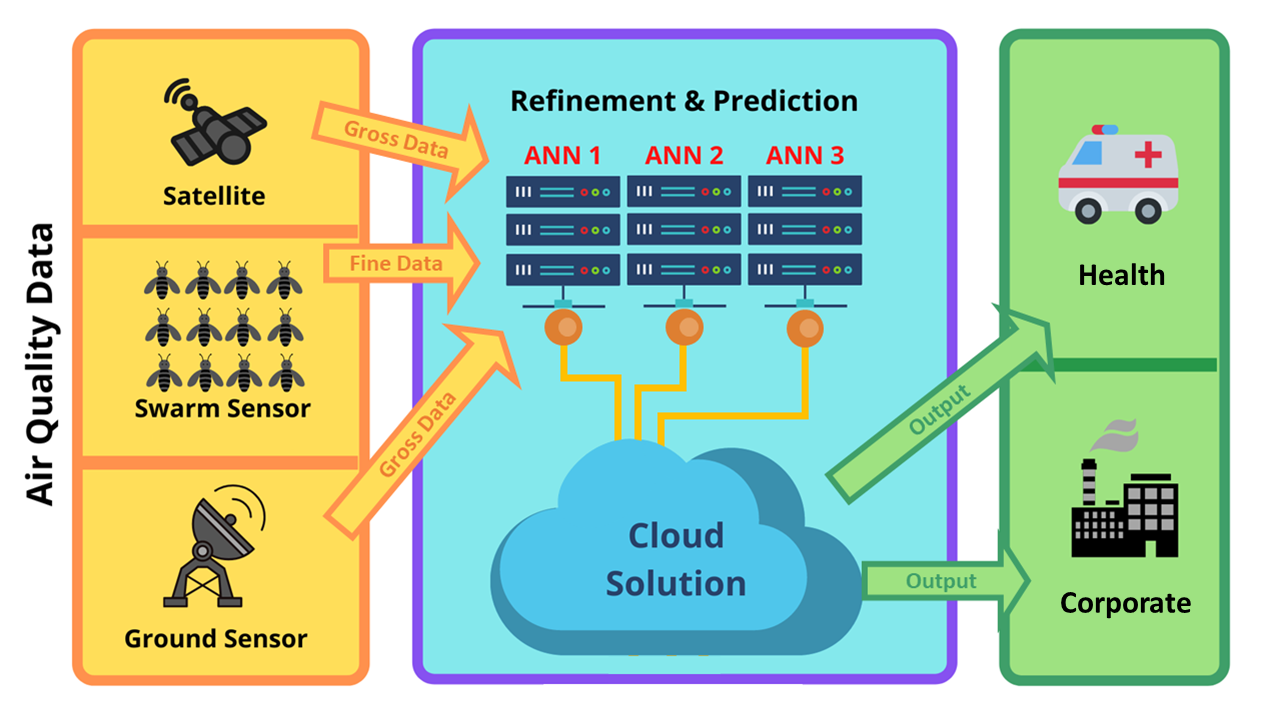 Space Added Value
FreeBreath leverages space asset by using the Copernicus Atmosphere Monitoring Service (CAMS), the Copernicus Sentinel 5P and the GNSS with special reference to Galileo.
CAMS is used to feed AI with both daily near-real-time and archived analysis on the global atmospheric constituents such as greenhouse gases (carbon dioxide and methane), reactive gases (e.g. carbon monoxide, oxidised nitrogen compounds, sulphur dioxide), ozone and aerosols. GNSS with Galileo will be used for geo referencing air quality measurements. The UV and pollen information are also integrated.
Advantages: free and consistent data, large areas covered, large period covered (from 2003), complementarity with three out of four gases mapped by in situ Italian network.
Sentinel 5p data are used in synergy with the CAMS data to improve the resolution and to complement the detected gases
Advantages: free and consistent data, large areas covered, higher resolution compared to CAMS
Current Status
User requirements defined
End users engaged
Service value chain completed
Economic viability defined
Service architecture defined
Prime Contractor(s)
Status Date
Updated: 24 March 2021
-
Created: 24 March 2021