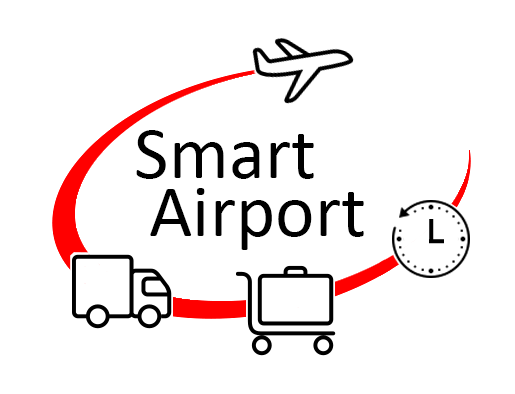 Objectives of the service
14 million flights are expected in 2035 in Europe only. As highlighted by Eurocontrol, unless additional airport capacity is added to Europe's increasingly constrained hubs, 1.5 million flights will not be accommodated in 2040, resulting in about 160 million passengers being unable to fly. This may lead to delays for passengers, more time wasted in the air and on the ground, more fuel being unnecessarily burnt as well as more carbon dioxide and other noxious and greenhouse-gas forming emissions being released.
In order to increase such airport capacity and cost-efficiency, optimization actions at every stage of the air transport process chain must be performed. GIP 4 Smart Airports aims at minimizing turnaround time on apron side and smoothing airport operations by taking advantage of space technologies. Turnaround is generally seen as a black box, though more than 40% flight delays are link to block time overshoot.
Together with its partners (ISSeP – Institut Scientifique de Service Public - and GeoSolutions), OSCARS aims at providing accurate and real-time information about ongoing turnaround operations.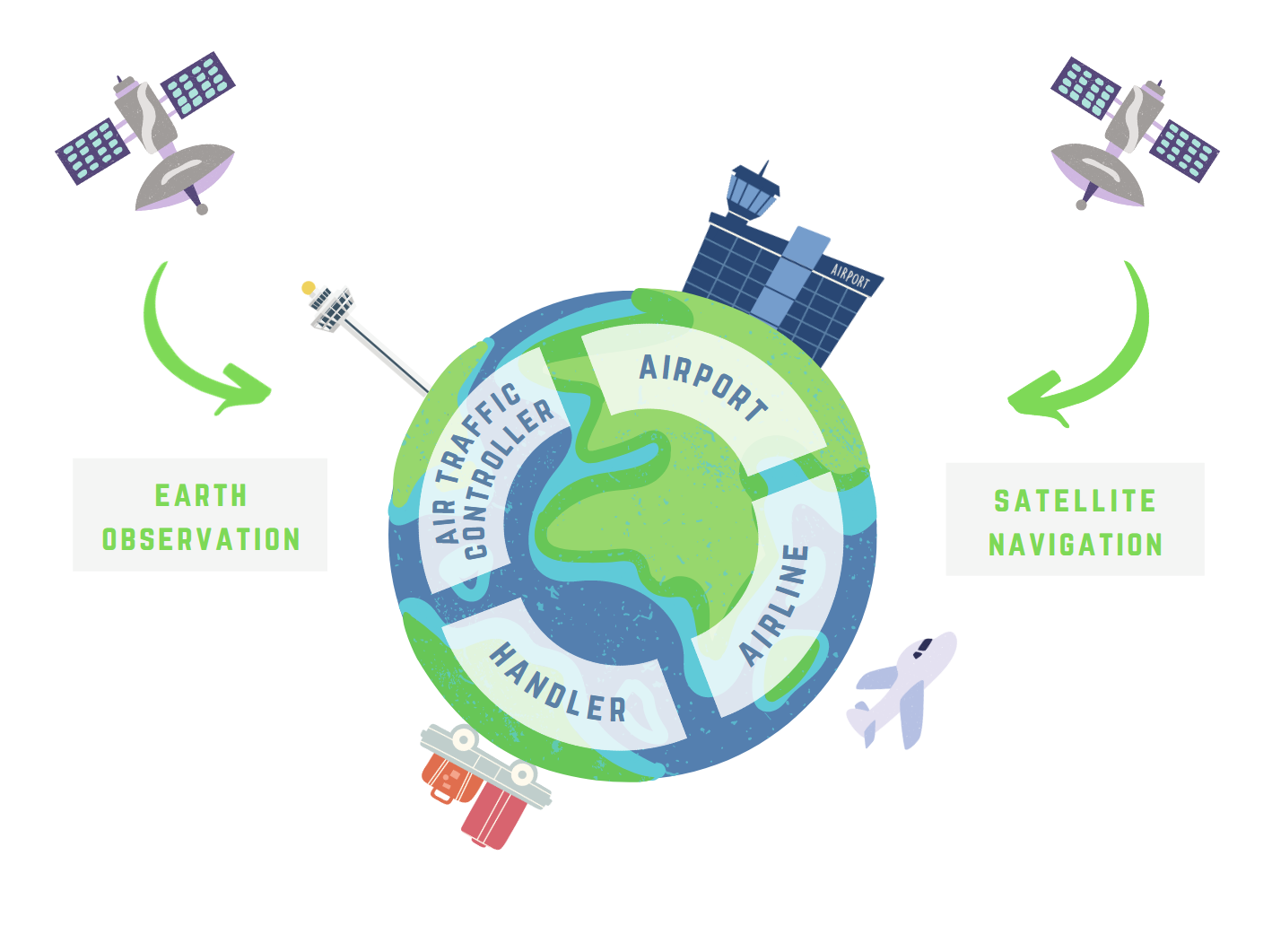 Users and their needs
The first-line users and customers are the airport operators themselves. These users need to ensure compliance to strict safety procedures and to optimize their internal processes to guarantee performance and effectiveness in daily operations. Their ultimate goal is to increase their attractiveness and competitiveness, as they are mostly privately owned.
In parallel, the OSCARS team aims to equip other customers such as handling companies and airlines. Handling companies need to increase their awareness of real-time situations (e.g. flight arrival delays) to update their resource (e.g. gate operations, refuelling, handling, catering…) allocation efficiently and substantially improve working conditions for their employees. With regards to the airlines, they need to minimize time on the ground to maximize their profit.
GIP4 Smart Airport demonstration partners are Hamad International Airport in Doha, Qatar (airport), together with Qatar Aviation Services (handler) and Qatar Airways (airline).
Service/ system concept
Building on its long-established expertise of data processing (and in particular geo-location data), OSCARS have developed the Geo-Intelligent Platform (GIP), a decision-support solution that handles the acquisition and processing of geolocated data in real-time. GIP combines four powerful major components: streaming analytics, real-time mapping, decision-making dashboard, and predictive potential.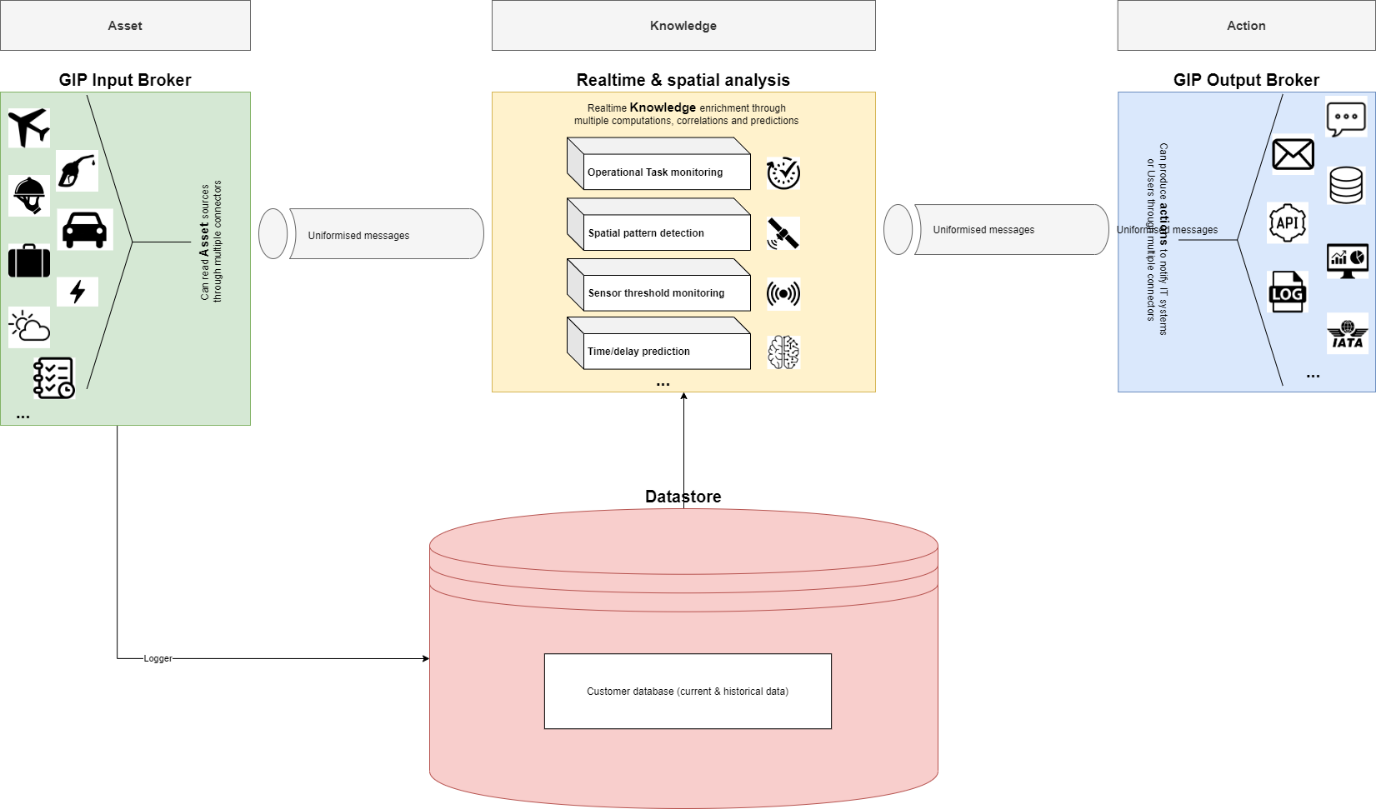 Key features include:
Ability to cross-reference, interface and mix various types of data (geo-located, operational or contextual, batch or real time)

Location-based spatial analysis

Real time pattern recognition

Machine learning-based probability scoring

Ability to share cross-validated data between actors
GIP4 Smart Airports is a SaaS solution integrating any kind of real time complex sources of data (and data formats) to improve the airport turnaround operation flow, through a unique customized interface enabling:
Resource, Cost and Flow Analysis

Real time Planning management

Back-office integration

Business rules configuration

AI and geospatial based Pattern recognition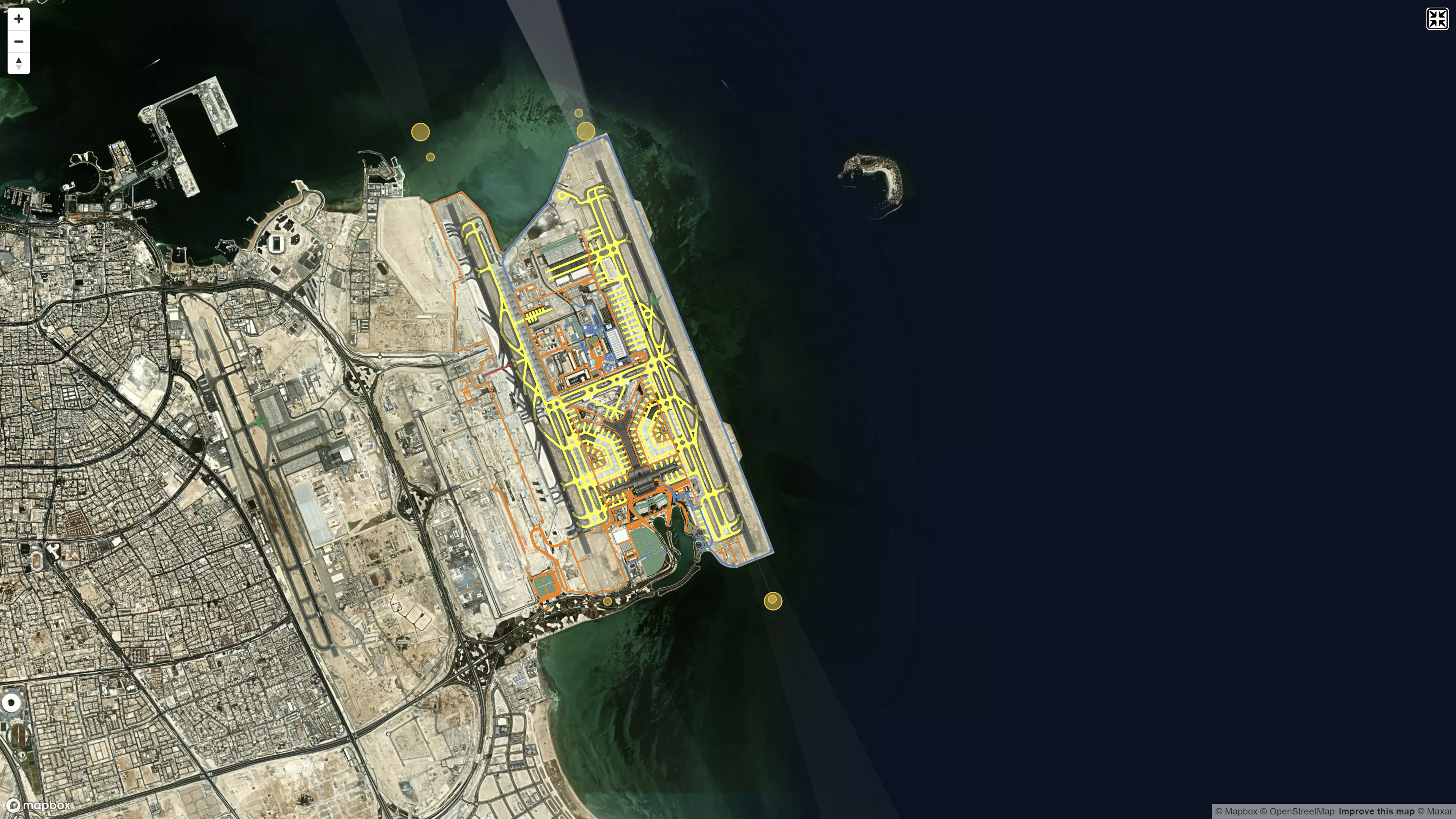 In the framework of this project and in collaboration with Qatar airport ecosystem, GIP4 Smart Airports specifically offers:
Space-based automated timestamping of turnaround activities

Turnaround predictions & management by exception

IATA compliant (system-to-system communication)
Smart Airport aims at extending GIP's capabilities, by feeding it specific data, including space-based ones. ISSeP (Institut Scientifique de Service Public) provides Earth Observation data processing and products high-resolution, accurate, and updated airport map.
GEO Solutions complements this service offer by providing an IOT device tailored to the Smart Airport needs, to enable vehicles data feed and communication.
The GIP 4 Smart Airports platform has the capability to connect to any existing data sources
Space Added Value
Space technologies can help airport managers to maintain high quality and complete knowledge of their assets during operations. In the framework of this project, real-time positioning data of airport vehicles (e.g. airplane, fuel truck, towing tractor) are combined with a high-resolution updated intelligent airport map to provide OSCARS Geo-Intelligent Platform users with some valuable insights about apron operations and turnaround status.
Earth Observation data:
Multi-sensor EO data can provide relevant airport stakeholders with a high-resolution map of the critical outdoor surface elements (e.g. runway, apron, taxiway) with up-to-date indicators of their conditions to support operational, maintenance, and surveillance activities and improve efficiency. The Smart Airport mapping module takes advantage of the European EO Space Programme. Indeed, thanks to a unique combination of Copernicus and Pleiades data, high-resolution airport maps are available through GIP4 Smart Airports. These are continuously checked for changes and updated accordingly.
Navigation data
The Smart Airport tracking module uses Global Navigation Positioning Systems as well as Space-Based Augmentation Systems. The use of Europeans GNSS (EGNSS), such as Galileo and EGNOS is crucial for safety-critical application such as airport operations and management. This module enables better positioning accuracy for airport vehicles, which will be tracked (e.g. superior measurements quality, higher number of satellites while combining multiple constellations) and strengthens integrity monitoring and system reliability (e.g. by using multi-constellation ARAIM techniques).
Current Status
Following the successful Critical Design Review held in April 2022, the project team has achieved great progress in terms of development and implemented the different comments provided by Qatar ecosystem during the first 2 proof of concept activities carried out so far. While some minor development work remains yet to be done, tests aiming to demonstrate the functionality of the system requirements were performed successfully. This has allowed ESA to declare the Factory Acceptance Test milestone "achieved" in a meeting held at Oscars' premises (Andenne, BE) on 21 November 2022. The project team will now focus on the deployment of the solution in view of the next milestone (onsite Acceptance Tests) to kick off the trials with the users.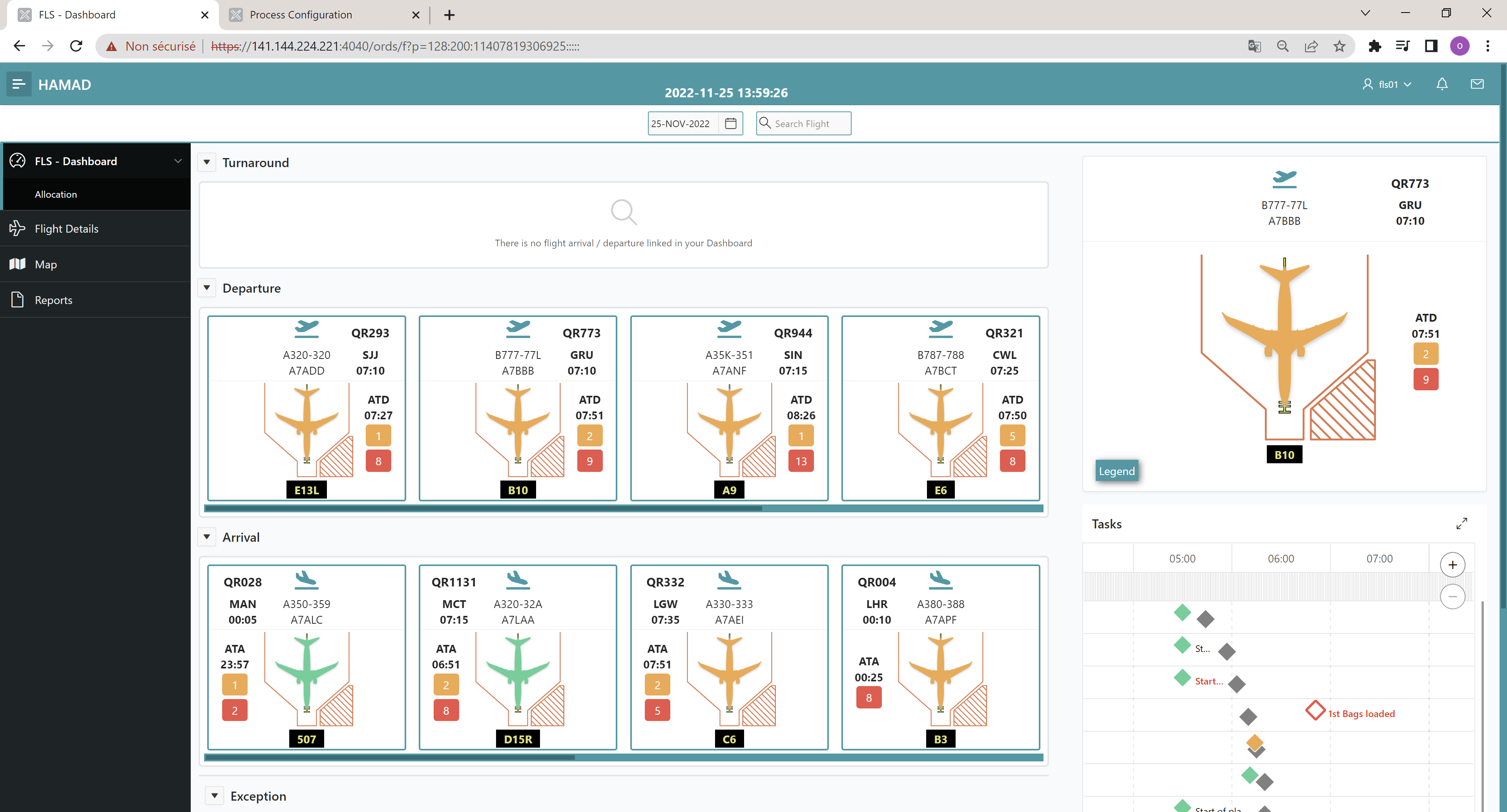 Prime Contractor(s)
Subcontractor(s)
Status Date
Updated: 05 December 2022
-
Created: 22 November 2021