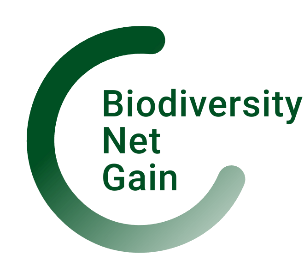 Objectives of the service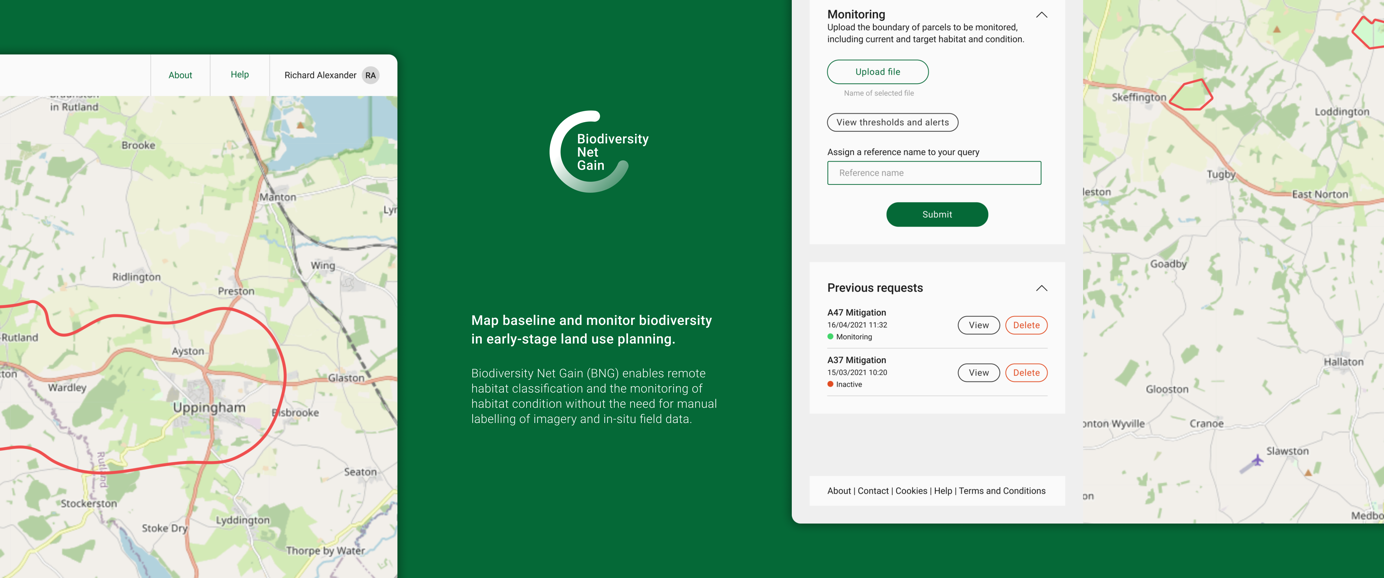 Currently, biodiversity net gain (BNG) presents many challenges on development projects, estimating achievable levels of BNG at early stages of projects can be complex due to a lack of an accurate biodiversity baseline. Furthermore, mapping of baselines and monitoring of change in habitat condition through field surveys is financially unfeasible for large landowners.
The Biodiversity Net Gain service will enable remote habitat classification and the monitoring of habitat condition without the need for manual labelling of imagery and in-situ field data. The expected applications are for use in early-stage land use planning to ensure that biodiversity is considered within decision making, monitoring biodiversity change post-development and monitoring biodiversity change in response to management interventions.
Users and their needs
The Biodiversity Net Gain service targets three primary user groups:
Local authorities – who have a statutory duty to consider biodiversity in their planning decisions. They need to know biodiversity baselines for proposed schemes including forecast net gains in biodiversity.
Developers – who need to align their corporate sustainability goals with relevant legislation.
Land owners – who want to undertake effective land management, aligning to legal requirements for BNG
Research has demonstrated that UK legislation is ahead of the curve in terms of Biodiversity Net Gain, hence the feasibility has a UK-focus. It is envisaged that the service should be applicable and adaptable to similar challenges in international context.
Service/ system concept
The service consists of three core components. The first one, BNG Baseline Report, allows users to view and create an overall baseline score and a baseline habitat map for a specific site. Users specify which site they are interested in and get a report containing a baseline score for the site. The second module, BNG Score, visualise the impact of specific design options by highlighting the BNG score potential for change of options. Users can use this option at a design stage for a project to obtain a BNG score for one or more design options. The third one, Habitat Monitoring, identifies where individual habitat parcels may be diverging from their baseline or target habitat condition. Users are presented a summary of areas where change has occurred and areas where interventions may be required.
At a high level, the service is underpinned by the ability to determine the following from space-based data:
Habitat distinctiveness, through the rapid and accurate mapping of biodiversity baselines.
Habitat condition – by comparison to reference sites where the condition is known.
Habitat change – identifying those habitat parcels where management interventions may be required.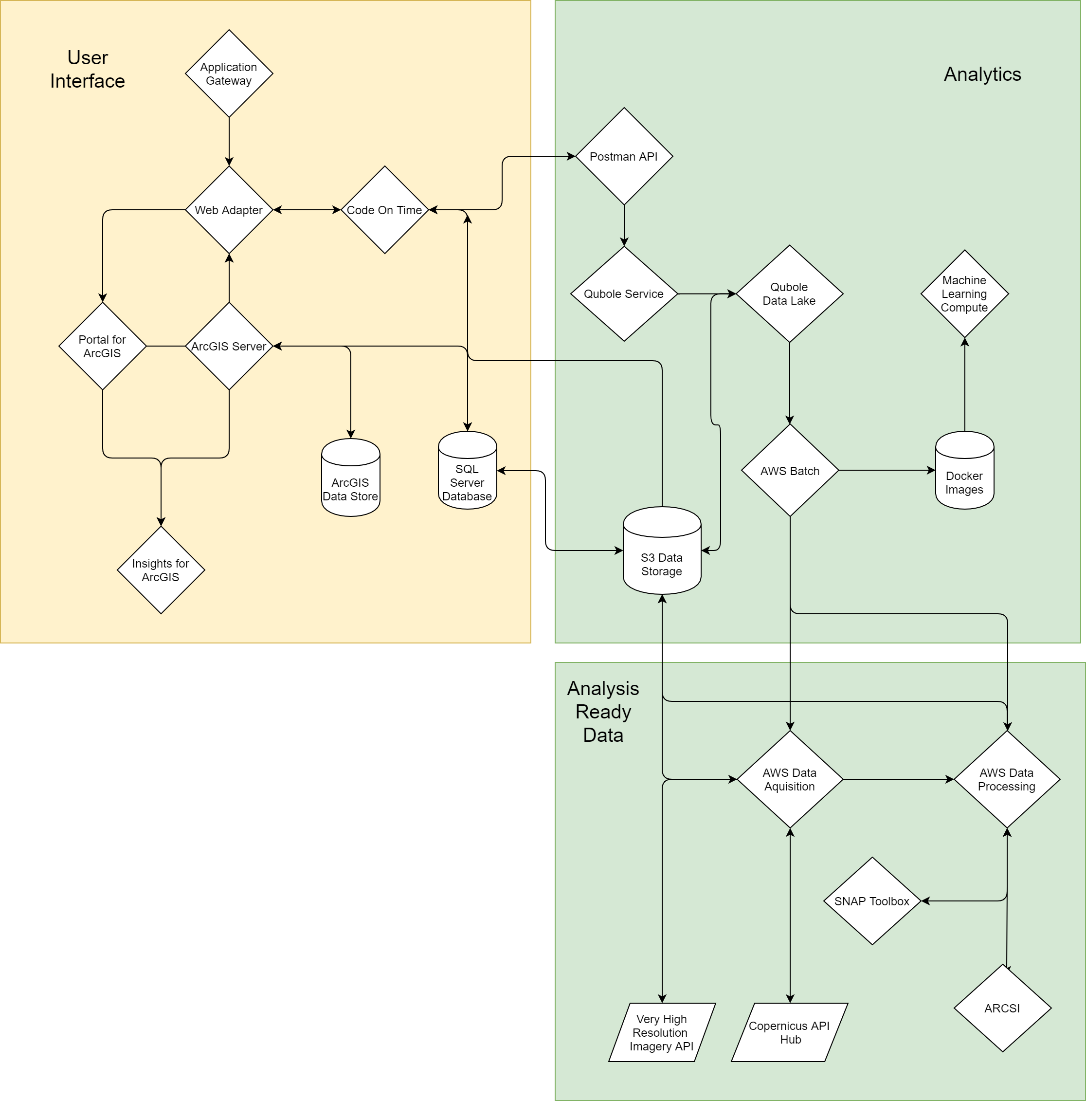 Space Added Value
Current commercial remote sensing services for land-use classification, using object and pixel-based classification approaches, do not achieve sufficient accuracy to replace the need for field surveys. Deep learning algorithms used on high resolution visible imagery achieve high accuracies at broad habitat level but are unable to distinguish priority habitats.
New deep learning approaches will enable high resolution satellite imagery to be interpreted alongside lower-resolution time-series multi-spectral and synthetic aperture radar providing information that can be correlated with vegetation structure, phenology and productivity. In addition, applying semi-supervised classification techniques will mean that models trained on one geographic area can more readily be applied to new areas.
At present there are few examples of space-based data being used for monitoring habitat condition and change. Building on the work undertaken by the Joint Nature Conservation Committee under the Copernicus User Uptake programme, on change detection in protected areas and the wider countryside, combined with continuously monitoring the spectral signals of land parcels relative to a network of reference sites, should provide insight into the condition of habitats and how they are changing.
Current Status
To explore the technical and commercial feasibility, the project team has drawn on expertise within Arup, and undertaken interviews with local councils in the UK, government agencies, developers, and major land-owning organisations. These interviews, combined with a literature review, enabled them to identify user requirements for the service. In parallel to this, the team has defined a concept architecture, system specification and design.
Through the stakeholder engagement they have identified several similar initiatives, learnings, and insight from which have been fed into the technical feasibility and has been used to inform the business plan.
For the commercial feasibility, the team has worked on defining customers, users and potential revenue streams for each.
After in-depth assessment of the market potential, technical feasibility and interest in the BNG service, the team has come to the conclusion that the service is worth further investment. It has the potential to offer a novel, repeatable and automatable service to the industry as well as good perspective of return on investment. The team will now seek to secure funding before moving to a demonstrator project.
The Final review was held on the 23th July 2021.
Prime Contractor(s)
Status Date
Updated: 23 August 2021
-
Created: 15 May 2021