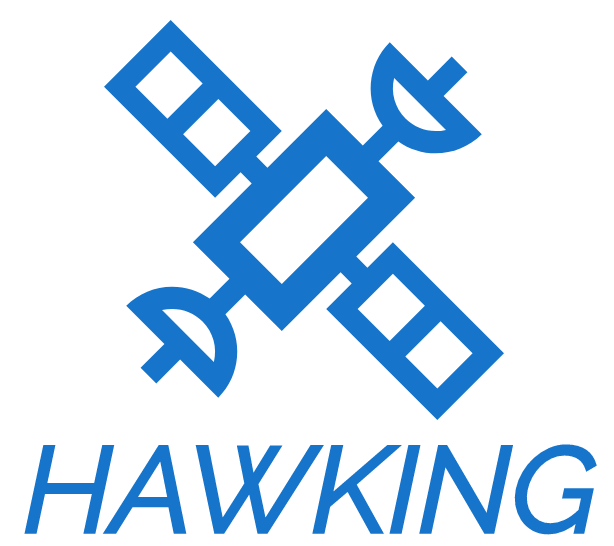 Objectives of the service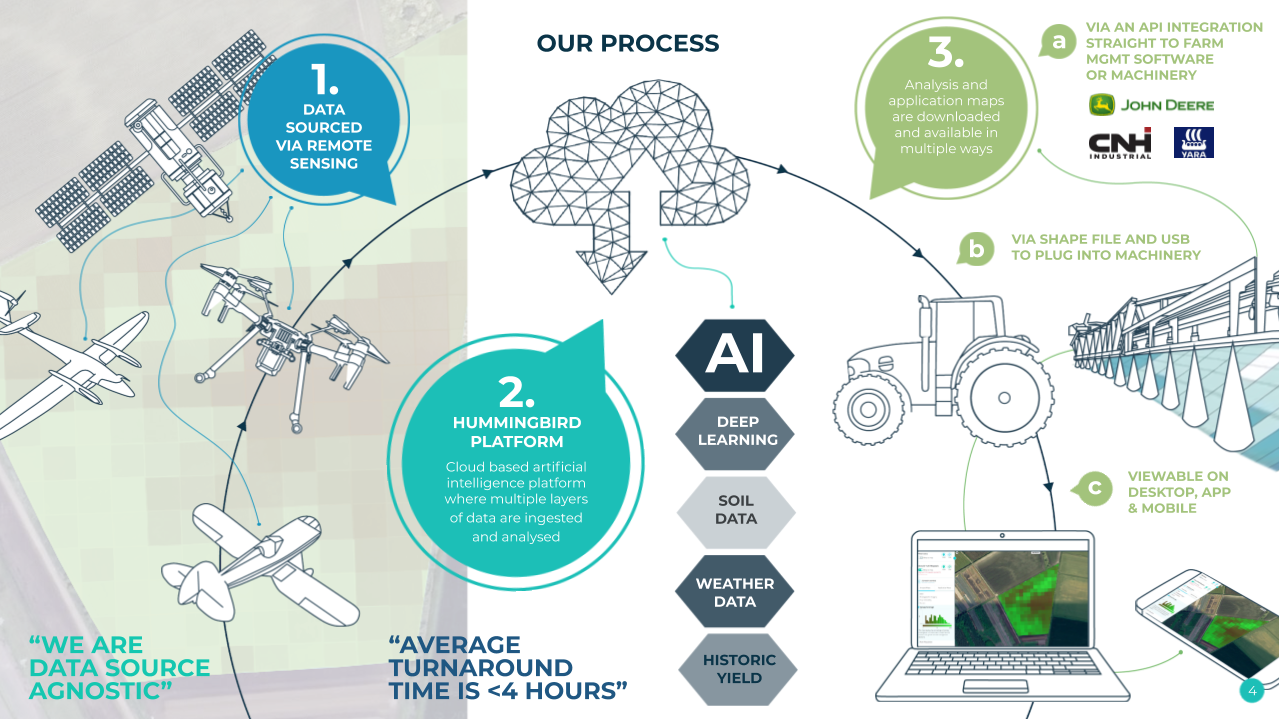 Growers around the world have unsophisticated tools to better manage their holdings and crops. Analysed satellite imagery is a scalable solution to help growers assess crop health, identify diseases, weeds and pest damage, create variable rate nutrient/chemical application maps, and help accurately forecast yields. This will allow growers to use targeted agro-chemical applications with the aim of reducing blanket agrochemical input, cutting farm costs and improving yields. Furthermore, it will mitigate the negatives of agrochemical overuse and disease resistance build-up.
Users and their needs
Hummingbird's users are anyone in the Ag value chain needing or capable of using data to drive efficiency in their business:
FARMERS
LARGE AGRIBUSINESSES AND FARM MANAGEMENT COMPANIES
AGRONOMISTS
FARM MANAGEMENT SOFTWARE PROVIDERS
LAND USE REGULATORS AND ENVIRONMENTAL MONITORING AGENCIES
AGROCHEMICAL COMPANIES
INSURERS
BANKS
TRADERS
SUPPLY CHAIN LOGISTICS
Customer Needs
Crop Health Indicators - Satellite imagery used to monitor parameters such as biomass, NDVI and integrated weather data. The scale of land covered by satellite data greatly improves the analysis of large-scale trends in monitoring the impact of weather on crop performance over multiple seasons, and on farms which have not previously been monitored through UAV data collection.
Field Management - Satellite data used to provide observations on issues such as soil management zones and benchmarking performance of fields, grazing & rotational practices and sustainability metrics, all beneficial in the management of farmland.
Micro analysis – variable rate tools for seeding, chemical management and harvest
Macro analysis – Crop type classification, yield forecasting, frost/drought (abiotic pressures).
Service/ system concept
The system is a cloud-based web application which presents the farmer with meaningful, actionable data that it receives via the Hummingbird API. The system itself has been split into 4 distinct layers, or subsystems, that operate independently of each other with a clear data flow between layers.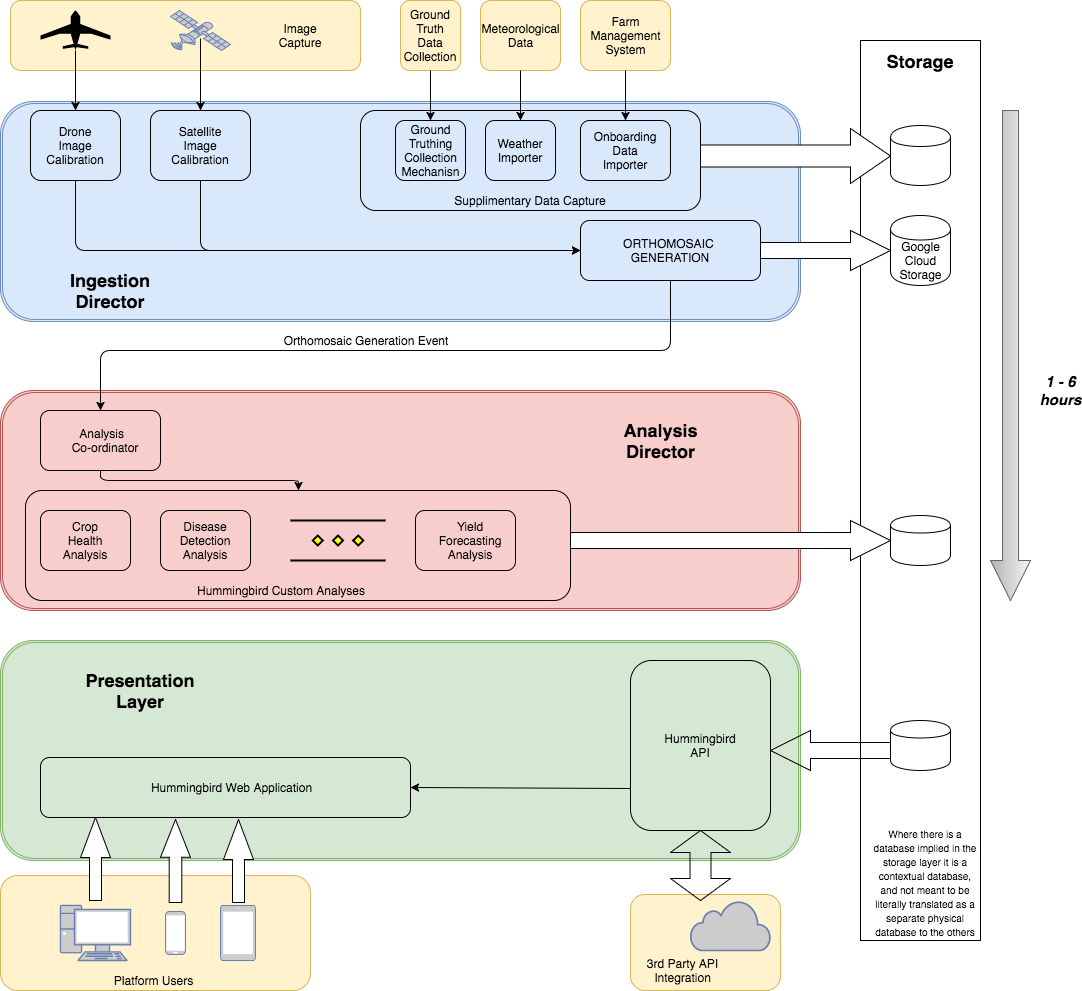 Space Added Value
The proposed project makes use of two Space Assets groups: Earth Observation and Satellite Navigation. By adding historical satellite imagery, in addition to real time data, to the platform Hummingbird is able to build an extensive time series of data onto which they can apply their proprietary machine learning techniques. The added dimension of satellite data as a deep, new layer of intelligence complements the platform by allowing them to:
Geo-reference UAV captured imagery during image acquisition
Avoid sensory issues and gather data in all weather (e.g. using SAR)
Increase the size of the machine learning training dataset for each specific, crop-related problem (thereby improving the overall diagnostic quality of the algorithms)
Perform atmospheric corrections (across satellite and UAV-mounted sensors)
Fuse UAV and satellite imagery into a high spatial and temporal resolution dataset
Current Status
In conclusion the Demonstration project was a remarkable success for Hummingbird Technologies. The development of the platform to fully integrate and ingest satellite data and display it automatically for our users with a unique, deep learning cloud cover algorithm masking any unusable images has drastically increased the scalability of our service and added enormous value to our offerings. Hummingbird has developed, from scratch, satellite only products for all major broad acre crops, such as cereals and oilseeds, that includes;
basic crop health, rate of change of crop health,
variable rate seed
VR fertilizer
VR growth regulator
herbicide
VR fungicide and
VR desiccation tools
The core team has grown from 15 to over 65 and we have operations in Ukraine, Russia, Brazil, Australia, Canada and North America.
Hummingbird has achieved and delivered on each of the 4 main rationales for the project and the 4 main project objectives.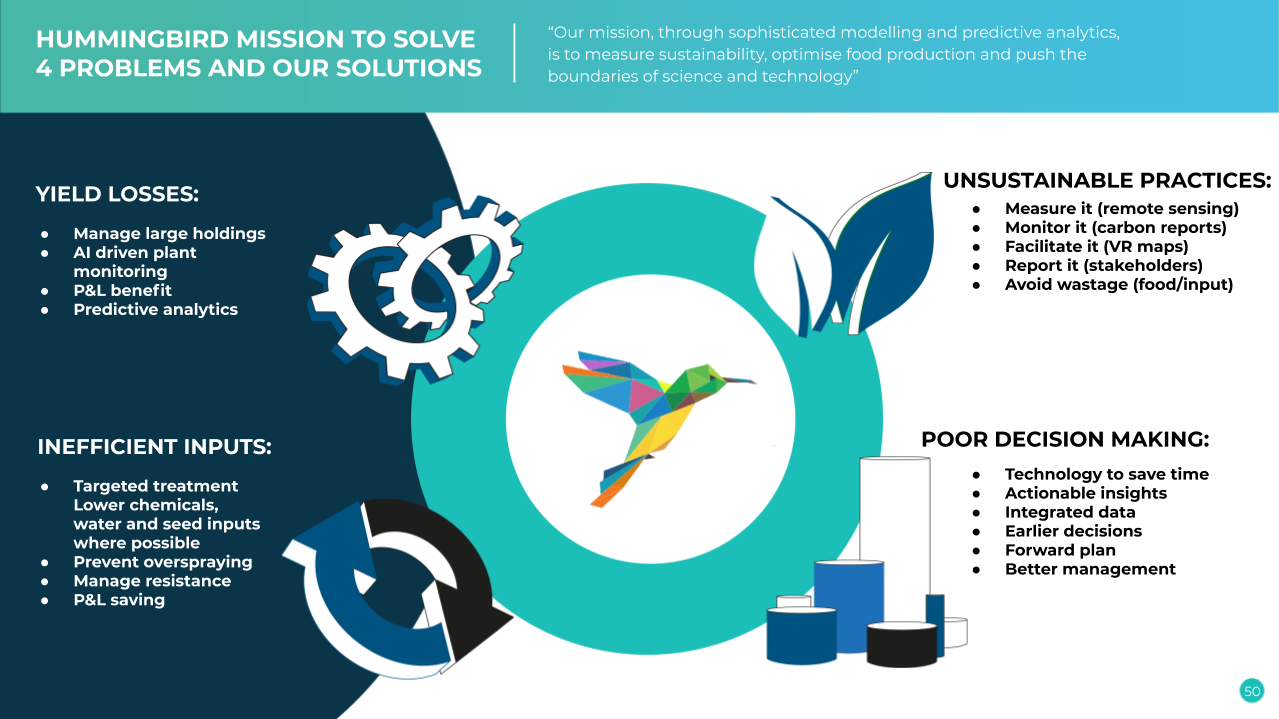 Prime Contractor(s)
Subcontractor(s)
Status Date
Updated: 17 April 2020
-
Created: 20 June 2018