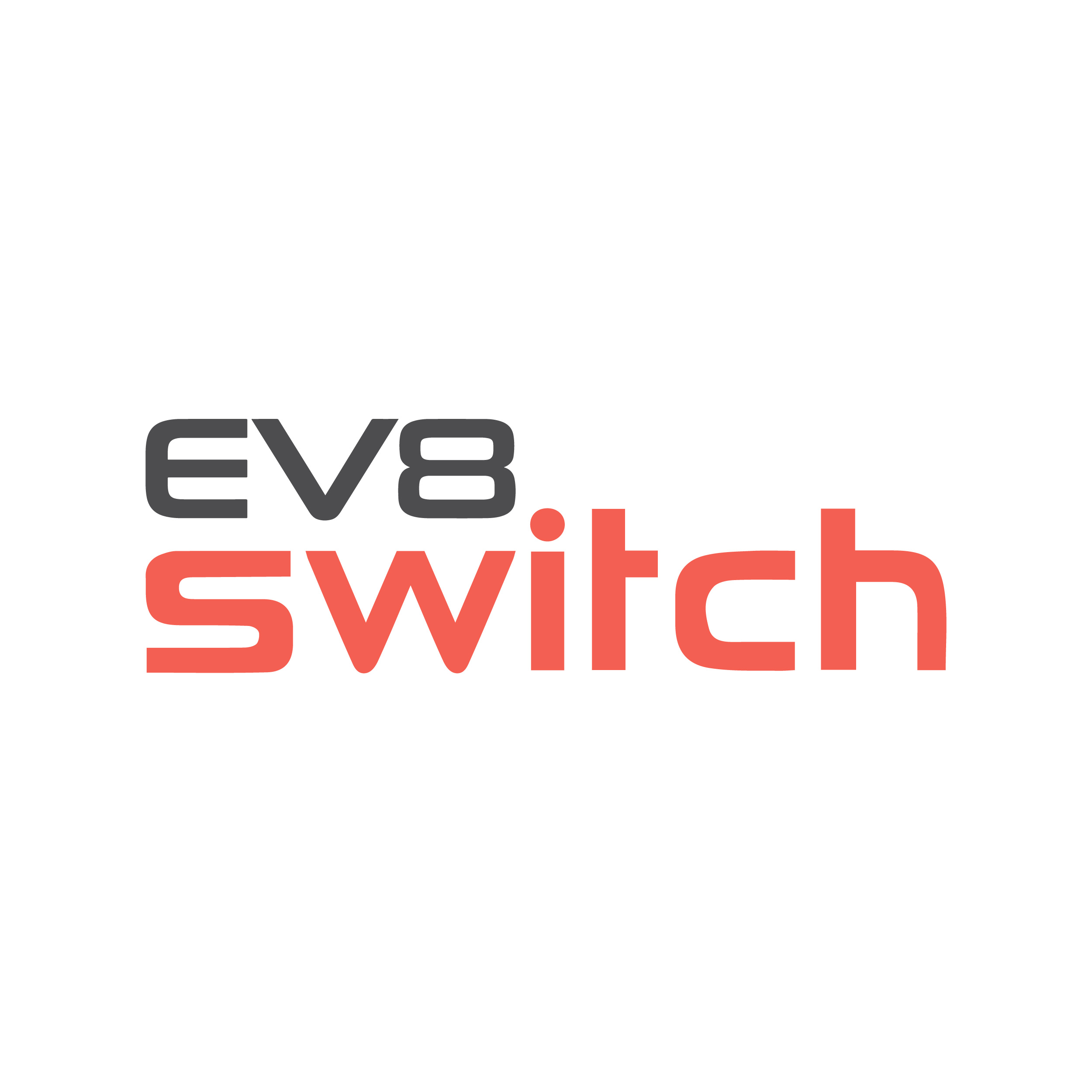 Objectives of the service
The objective of the Human Switch project is to:
Demonstrate clear economic value to the consumer for participating in EV energy management schemes; the economics of owning an electric vehicle will improve with vehicle-to-grid technology.
Establish an end-to-end service that enables a consumer to receive revenues (not just avoid costs) from adapting their charging and discharging behaviour.
Prove a highly secure and scalable service that can interface with a range of assets, systems and user groups across the market.
Secure 3 major industry partners who are keen to exploit the Human Switch approach in-order-to target their user groups.
Users and their needs
The Human Switch will enable vehicle users (VUs) to financially benefit from their vehicle, generating income from the EV charging value pool.
There are three main user categories for the Human Switch initiative:
Domestic vehicle user (DVU) – private car ownership.
Commercial vehicle user (CVU) – bus, van, car fleets owned at the company level.
Public vehicle user (PVU) – bus, van, car fleets owned at the municipal level.
Human Switch will also enable other service providers to access the EV storage value pool along with more robust VU consumer data, supporting enhanced customer offerings, opportunities for new service providers, improved load balancing and avoided infrastructure work.
There are three main customer categories that could potentially purchase discharged electricity or gain a strategic benefit from the Human Switch initiative:
Utilities – electricity providers in domestic locations.
Aggregators – parties who bundle changes in consumer's loads or distributed generation output for sale in organised markets and who do not simultaneously supply the customer with energy.
Other service providers – a variety of organisations across industries including automotive manufacturers, oil & gas companies, retailers, and car park owners that have relevant adjacent applications with the Human Switch initiative.
Target users will be based in the UK.
Service/ system concept
The intended solution comprises two services, the first of which stimulates the demand of the second. The solution helps customers to transition from combustion to electric vehicles, and then embed them into our energy system.
Human Switch – EV8 Switch – The Switch service, known as EV8 Switch, accelerates the uptake of V2G by providing a transition for owners of fossil fuel vehicle to electric vehicles. The service will build a detailed business case, both financial and environmental, for transitioning to electric based on the vehicle owner's driving behaviour.
Human Switch – Live Service - The service allows EV owners to participate in V2G market mechanisms whilst preserving the minimum level of transport utility from their vehicle. Human Switch will provide the end-to-end application from vehicle management and owner interface through to energy market integration that allows the trading of the stored energy.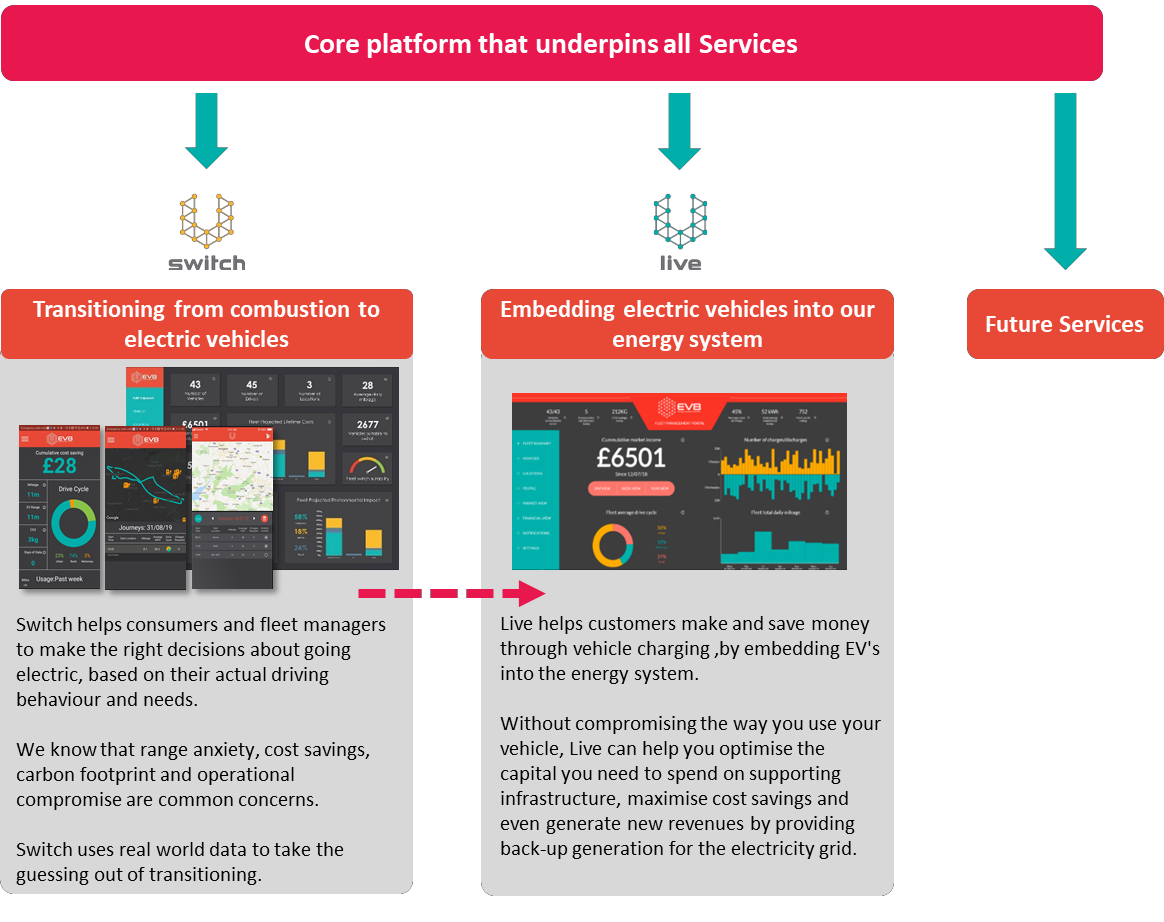 About EV8 Switch
EV8 Switch is the first service created to help consumers transition to electric vehicles. Free to download from the Apple App Store and the Android Play Store, EV8 Switch is designed to cut confusion around how an EV could work for the consumer's lifestyle and driving habits.
EV8 Switch helps petrol and diesel drivers go green with confidence by analysing 14 days' worth of real-world driving data providing independent, personalised insights. These include potential savings and the reduction in emissions which could be achieved.
More details on the EV8 Switch can be found here EV8 Switch App - Get Electric Ready (ev8-tech.com) and the app is available free to download from the App Store and Google Play.
Space Added Value
The following space assets will be used in the Human Switch Project:
GNSS: Location services – defining the proximity of users, their EV, traffic conditions and alternative transport options will play a key role in maximising the load under management, providing the best service to users and stakeholders and for establishing disconnection risk. GNSS data will be analysed with past behaviour patterns to determine the likely duration of available storage capacity.
Vehicle Positioning - The in-vehicle Global Positioning System will receive the low-power satellite signals and calculate positioning. It can then transmit that information to Human Switch either through a cellular network or a long-range system like Symphony Link.
Owner positioning - Understanding the location of the owner in relation to a vehicle is key to establishing patterns of behaviour and maximising load under management. The users cell phone will track location and also act as the interface for engagement with the service.
Traffic and Vehicle Charge Point Data - Through the use of GNSS vehicle positioning in traffic assessments, optimised route planning and opportunity cost assessments can be provided to users.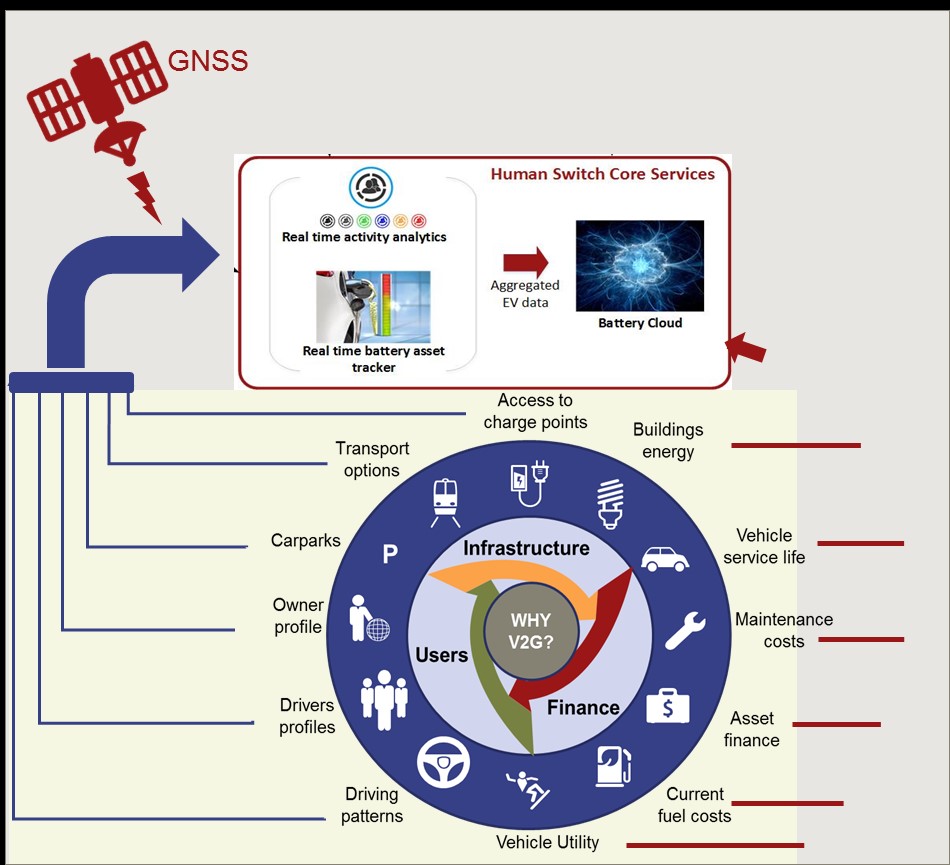 Current Status
The project was launched at an event in London where the branding of the commercial delivery vehicle, EV8 technologies, was unveiled.
Over 100 people attended from a broad cross section of industries.
Speakers from Honda, UKSA and Kearney explored the topic of energy and transport transition. An introductory video can be viewed at https://vimeo.com/272937725
ESA milestones have been successfully completed and the free mobile phone app EV8 Switch was successfully launched to the UK public on World EV Day (9th September 2021).
The launch announcement can be found here and a supporting UK Government Department of Transport can be found here.
Prime Contractor(s)
Subcontractor(s)


Status Date
Updated: 10 September 2020
-
Created: 07 January 2020