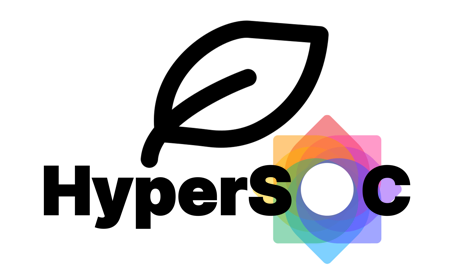 Objectives of the service

ScanWorld's stratification service allows user to make their own optimisation of the soil samples to be collected. On the left: a standard grid-based methodology. On the right, a strategy optimiser by the farmer to collect less samples based on the stratification.
HyperSOC aims to develop products to support the management of agricultural carbon farming projects throughout their long journey of carbon sequestration. HyperSOC's main focus is on pasture and bases its services on a frequent feedback loop between its remote sensing team and the end-users. Such a loop provides continuous insights to the end-user along with continuous enrichments of models with field data, and thus providing an enhancement of model performance.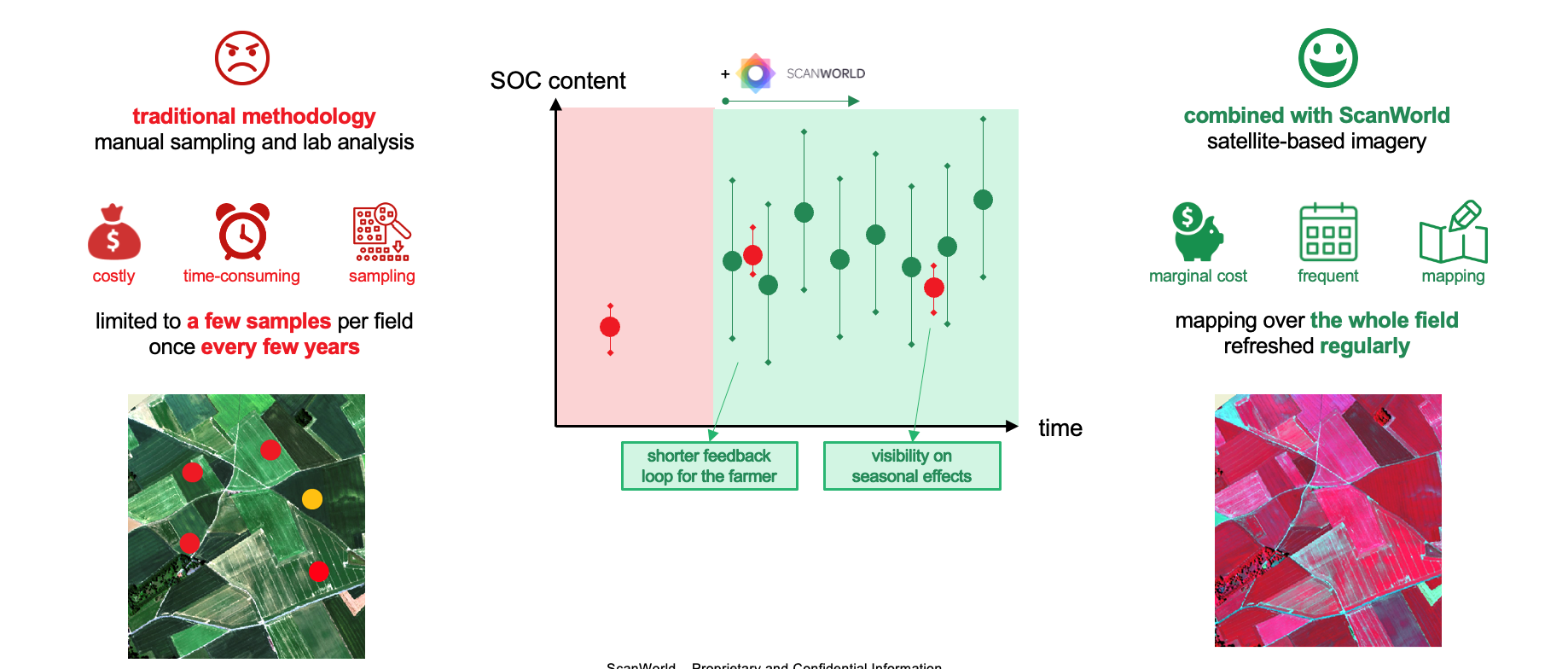 Compared to traditional Soil sampling techniques (left), an optimized and more frequent sampling (right) allows for cost savings and a better visibility on the progress of Carbon Farming projects.
Users and their needs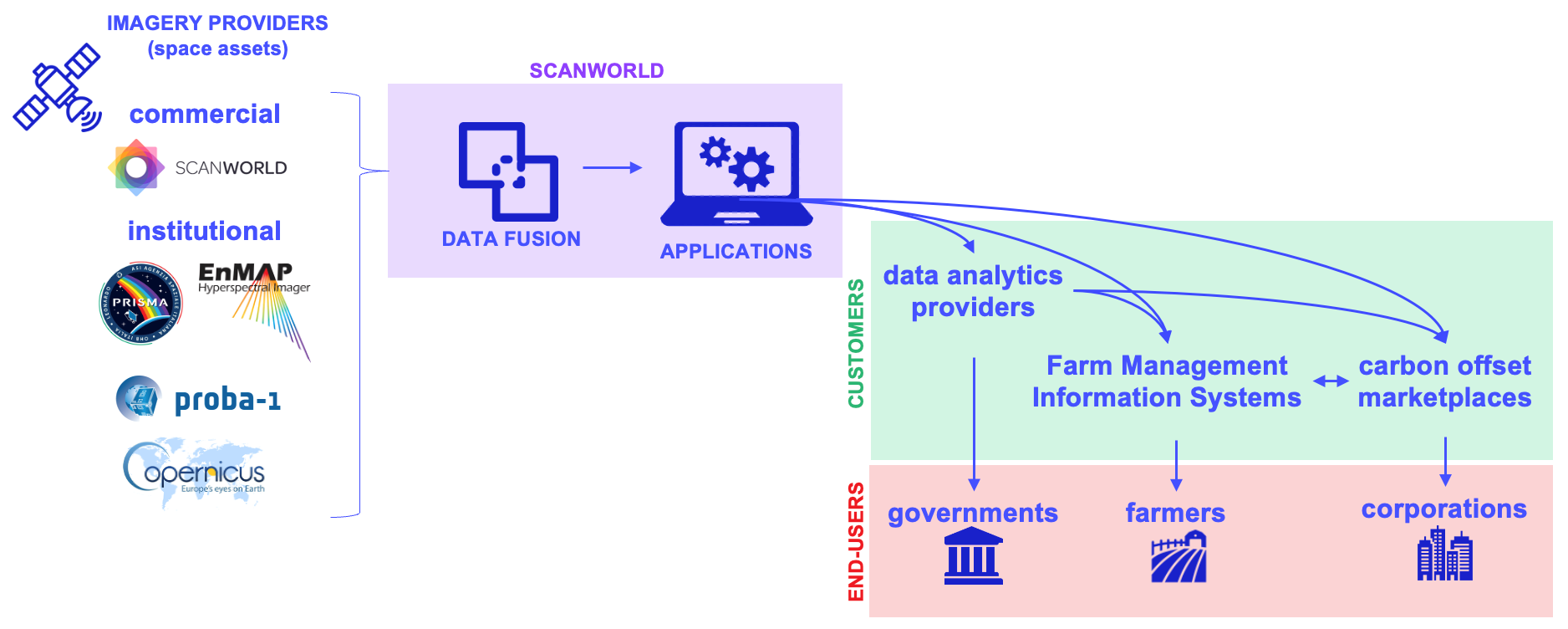 ScanWorld will make use of several data sources to provide specific services to their customers.
Service/ system concept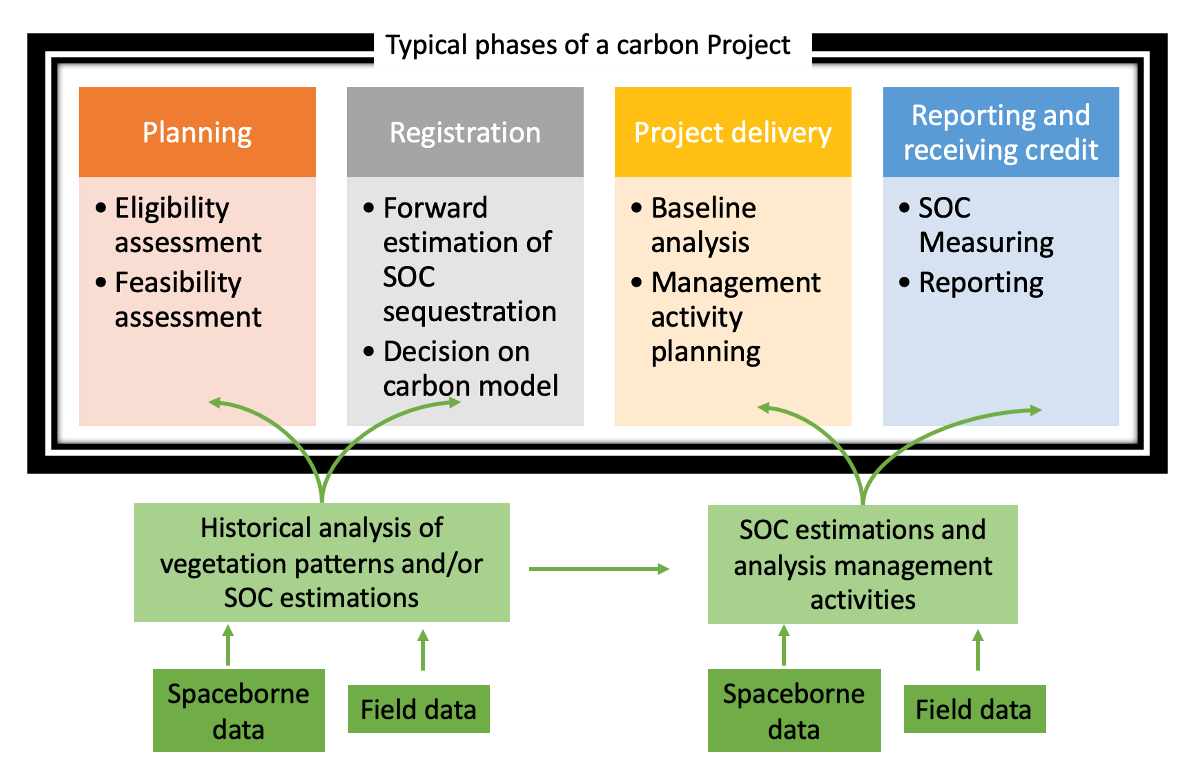 Space Added Value
Depending on the phase of the project and the end-user need, a collection of spaceborne data is used. For the historical assessments and estimations, archived datasets of Landsat 5 TM, Landsat 8 OLI, and Sentinel-2 MSI are used. For recent estimations of SOC and follow-up on the impacts of management activities, Sentinel-2 MSI along with available PRISMA hyperspectral data, and when available ScanWorld's hyperspectral data are used.
Current Status
HyperSOC is aiming to develop analytical solutions to better understand the distribution of soil organic carbon across parcels worldwide along with timely assessment of the impacts of management activities and climate on the SOC stock.
While agriculture has been a net carbon emitter in the last decades, Carbon Farming aims at encouraging practices that will make Agriculture a major atmospheric carbon capturer. This will also improve the soil quality, and a healthier soil improves its productivity, food quality, and reduces the need for inputs. The Carbon Credit economy will have a positive social impact on farmers worldwide, either large or small. As such, it addresses all three topics of relevance for this call: sustainability, fairness, and competitiveness.
The project has seen us collaborate with end-users to identify their needs and provide scientific and sustainable solutions that can support them. A major collaboration has been achieved with a Western Australia-based carbon farming company, CarbonSync (https://www.carbonsync.com.au/). In the scope of HyperSOC, ScanWorld and CarbonSync bring spaceborne data closer to actionable insights that can support stakeholders throughout the phases of a carbon project.
This Kick-start activity was finalised in October 2021, reaching as a conclusion that carbon farming, being reliant on SOC measurements that are currently too expensive, would highly benefit from customer-friendly tools to optimise the SOC measurements campaigns.
Prime Contractor(s)
Status Date
Updated: 22 October 2021
-
Created: 22 October 2021