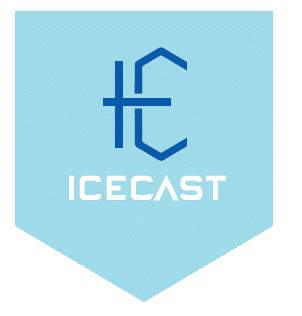 Objectives of the service
Planning of a safe and cost-efficient route and specially navigating in the ice conditions is a very important element in sea traffic. In ISABELIA feasibility study, co-founded by ESA and led by VTT in 2014, it was concluded that there is a need for more accurate situational awareness for vessels in ice conditions.
Navidium IoT platform is for maritime related services, created and maintained by Navidium Plc. Navidium Plc will enhance this service platform by creating a new module which brings the capabilities as ISABELIA project concluded. The name of the project is IceCast, and the name of the new module is IceTrails.
Objective of IceCast project is to help navigation planning in ice covered water areas. The service needs to be available for both land operations and vessels.
Ultimate objective can be divided into the following sub-objectives:
1) Create capabilities to fetch different types of data:
- AIS and SAT-AIS data from different data providers,
- automatic ice thickness map generated from SAR satellite images, and
- ice waypoints given by icebreakers.
2) Create capabilities to analyse AIS and SAT-AIS data
3) Generate numerical and visual information objects from the data
4) Create quick and easy to understand user interface.
Users and their needs
The customer users have been identified into the following segments glabally:
Vessel operators and shipping companies (Cargo, Passenger, Icebreakers)
Authorities (Customs, VTS centres, border guards)
Other logistics related companies (Logistic service providers)
Cargo owners
Port operators
The user segment and stakeholders participating to the project are:
Cargo Vessel Operators (captains, first officers and operation planners)
Port operator (operation planners)
Currently users have following challenges:
No information about the ice conditions of the route available
No information about the effect of the ice conditions to the speed of a vessel
No information on effects in navigating in ice conditions
No information on effects of ice conditions to the schedule of the vessel
Project's objective is to provide the following services to the users to overcome above mentioned challenges:
Trafficability of the ice trails from navigation point of view based on aggregated AIS data
ETA calculation to a user specified position (select vessel and destination position and optionally waypoints to destination)
Trafficability map based on Icebreaker issued way points
Automated ETA calculation for the vessel fleets and ports
Service/ system concept
IceTrails is an IT service that is intended for optimising maritime operations during winter; in the first phase in the Baltic Sea region. Technically the solution is visible for its users as a website, that presents information on the ice conditions in the Baltic Sea region, and estimated arrival times of vessels based on those conditions. The solution can be used as a decision-making aid when navigating through ice covered waters, but cannot and must not be used for navigation of a vessel directly.
IceTrails service aim to help users with:
providing information on the location of ice trails
proving information on the condition of the ice trails
calculating the estimated time of arrival
Technically the IceTrails application, which is running in a data centre in Finland, will gather the necessary information through various means from information providers and will run the proprietary algorithms on top of that data, yielding out the information mentioned above. This will all happen on the IceCast servers, there's no component that needs to be installed for the end users. The end users will be connecting to the system using their web browser.
Space Added Value
The IceTrails solution is technically based on the AIS system (Automated Information System) used in maritime operations. Each commercial vessel is mandated to broadcast its location, heading and speed via AIS and SAT-AIS, thus creating situational awareness of all the vessels at sea.
AIS is obviously as a system not possible without automatic information on the location and movement of the vessel. This information is made possible through GNSS, Global Navigation Satellite Systems. Satellites also have another role in the AIS system: AIS is technically transmitted as a VHF radio signal, but terrestrial antennae can only pick up the signal if the vessel is within radio coverage of them, meaning vessels far at sea will not be visible in terrestrial AIS. This is where satellite AIS (S-AIS) comes in, as dedicated satellites are able to pick up AIS signals from anywhere on the planet. So S-AIS is used to significantly expand the coverage of AIS tracking.
IceTrails also exposes information that has been produced by analysing satellite radar (SAR) images, to give a graphical representation on the ice thickness in the Baltic Sea region.
A further important enabler for the usage of IceTrails is satellite based Internet connectivity. For vessels far at sea, satellite based connectivity is the only viable option for connecting to the Internet.
Current Status
The project is now completed. The created IceTrails service is now in live environment serving existing and coming customers.
As a conclusion of the project, IceTrails service can be considered as a quick and meaningful improvement step in ice navigation. IceTrails will improve situational awareness by offering information about location of ice tracks, giving the information about the effect of track condition in the speed loss of a vessel and by providing more accurate ETA. All this, users can have with minor training need and with great service usability. Also, as IceTrails needs no implementation, it's really fast and easy to take into use.
Prime Contractor(s)
Subcontractor(s)
Status Date
Updated: 06 November 2018
-
Created: 05 December 2017