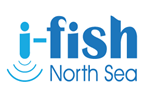 Objectives of the service
The project objectives are to engage with the fisheries user and stakeholder community to identify the shortcomings and challenges in current operational processes as well as specify an integrated solution and associated services that will enhance sustainability of fisheries resources.
More specifically, the project will undertake the following;
Identify and evaluate the economic and non-economic viability, critical success factors and risks pertaining to the implementation of the proposed solution as a sustainable service platform

Identify the most critical elements of the integrated solution and associated services, then specify and develop a proof-of-concept to validate the feasibility of these elements

If the economic, technical, and non-technical elements of implementing the solution are proven to be viable, the project will provide a roadmap towards implementation of a sustainable operational service.
The project will conclude with identification of users and other stakeholders keen to engage in development of an operational service in a follow-on phase as part of a demonstration project to enable market access and promotion of the solution.
Users and their needs
The target users will include the following (involved users between brackets):
Fishing authorities, compliance agencies and associated scientific research organizations (Marine Scotland);

Fishery organizations (

NESFO

, NFFO);

Fishermen (

Amity

); Vessel agents;

Fish markets;

Food processors (Young's/Findus),

Sea food restaurants and customers (Loch Fyne);
Service/ system concept
The I-Fish North Sea service concept will be based on a central message hub capable of fisheries information exchange with the various stakeholders (e.g. vessels, fishing authorities, scientists, fish markets, etc). The hub will include a database where the data will be held. Various desktop, web and mobile interfaces for access to context/location-aware fisheries services over wide area ship-to-shore telecommunication links will be provided as part of the solution. Core services will be provided by the project team, whereas the platform will be designed to provide additional third-party services. Examples of services are:
Support to maximise sales value,

Real time management of fleet and catches,

Virtual fish market (selling before landing),

Fish product traceability,

By-catch and endangered species avoidance,

Catch analysis support
Space Added Value
The space assets that will be used are:
Satellite communication: For sending and receiving relevant fisheries data in near-real-time to/from the central message hub as well as for off-shore communication.

Satellite navigation: For geo-localising vessels and their activities to enable location based fisheries services to stakeholders.
Current Status
The study kicked off in May 2012 and was concluded successfully with a Final Review in May 2013. A proposal for an ARTES 20 demonstration project has been submitted to the Agency.

The expected main benefits of the i-Fish system will be the capability to optimise the sea food value supply chain and reduce waste resulting from discard.

The main achievements of the study are:
• Successful demonstration of the technical viability of a seafood commercialisation platform via a Proof of Concept system that constitutes web-based on-board and onshore applications,
• Development of a business plan to demonstrate economic viability of the system,
• User and stakeholder engagement to ensure industry support towards development of the system into an operational service
Prime Contractor(s)
Subcontractor(s)
Status Date
Updated: 03 March 2014
-
Created: 15 February 2014