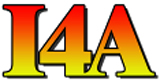 Objectives of the service
The ISIDE 4 Africa (I4A) project is an extension (spin-off) of the ISIDE project. While ISIDE mainly provides a satellite service platform for the distribution of digital multimedia contents (e.g. films and interactive live events) to European cinemas, I4A focuses on the provision of educational content and Internet access to African primary and professional high schools and to health and cultural centres. In a nutshell, I4A aims at providing a one-stop-solution for the collection, organization, delivery and use of digital educational contents based on the ISIDE platform/service.
The I4A pilot phase will in particular address six sites in Burkina Faso and in the Democratic Republic of Congo. Throughout the entire project duration (16 months), the I4A consortium will work in close cooperation with the local partners in order to identify additional sites and exploit at best the content fruition. At least 25 different contents will be provided, chosen and adapted to suit the French-speaking audience. Contents will be provided by UNESCO-CICT and the Piedmont Region.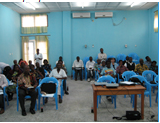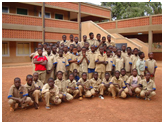 Current Status
The Final Review Milestone has been successfully achieved on 5th May 2011, pending the completion of some minor actions.
The 12 months allocated satellite capacity expired on 1st March 2011, but the local projection of educational content (more than 130 titles) delivered via satellite during the 12 months pilot will continue beyond the duration of the ESA project.
The final outcomes of the pilot questionnaires and of the system logs (e.g. the Pilot Operations Summary Report) confirm excellent utilisation figures. Since the start of the pilot activities in June 2010, more than 1.000 projections have taken place in the six pilot sites with the involvement of several thousands of students.
The Consortium, in close cooperation with the local African partners and other NGOs, is currently inspecting several options for the commercial sustainability of the service.
Prime Contractor(s)
Subcontractor(s)
Status Date
Updated: 30 March 2015
-
Created: 15 February 2014