Objectives of the service
The LOOP Service portfolio covers all needs from data collection to environmental intelligence ..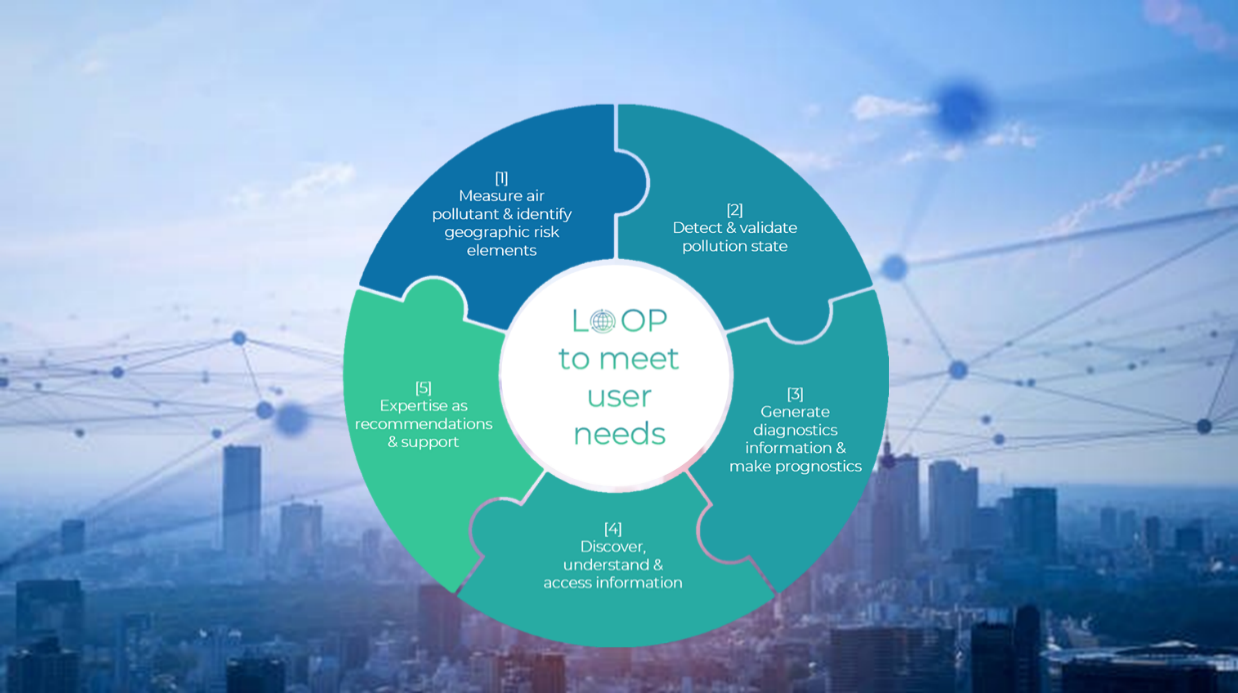 The LOOP service is combining micro-sensors measuring air quality data, and land cover / land use databases to assist authorities and private sectors to monitor air pollution and understand the impact of changes made on the soil use to manage the air pollution risk.
Users and their needs
The challenge of air quality is tackled by several stakeholders, starting from national authorities to regional and local entities as follow:
The national academic organization and research laboratory to provide guidelines for availability and quality of data.
The regions in charge of planning and response to demonstrate the effectiveness of plans
The academic regional organizations for improved air quality monitoring and control
The inter-communalities to manage the dynamics of the territory together with the air quality challenge.
The consultancies, environmental design offices, semi-public and private sectors and more, to monitor environmental impacts.
Service/ system concept
Because the need for service depends on user segments, considering their own priorities, capabilities and know how, LOOP operates from data acquisition to actionable information to environmental intelligence.

The acquisition addresses a whole set of multidisciplinary data:
Air quality microsensors measurement and official air quality data,
Emissions declarations and pollution regulations,
EO and air quality satellite data,
Exogenous territorial data.
The communication and presentation of data and information can be achieved via an API or an ergonomic platform for consultation, visualization and manipulation for better understanding and expert functionalities for advanced use.
Space Added Value
The LOOP solution benefits on the space added value as follows:
Satcom services. ARGOS/KINEIS for global connectivity of micro-sensors, to replace lack of performances of GSM network in white areas.
Navigation system. GNSS everywhere to get continuous and referenced timing and positioning of the microsensors network.
Earth Observations. High-resolution and very high-resolution satellite imagery (Sentinel-2, SPOT, Pleiades) is the right source for land use mapping and monitoring of changes on Land use/Land cover.
Atmospheric data. The triple role of Sentinel 5P, future MicroCarb, Copernicus atmosphere for calibration, completeness, and weighting of measurements
Meteorologic satellites. Because air is very volatile, and its movements are closely depending on meteorological conditions.
Current Status
We have ended the first phase of this feasibility study which was covering the identification of customer segments and the definition of the value proposition. The consortium is already providing standalone solutions and is now working on combined solutions of products and services.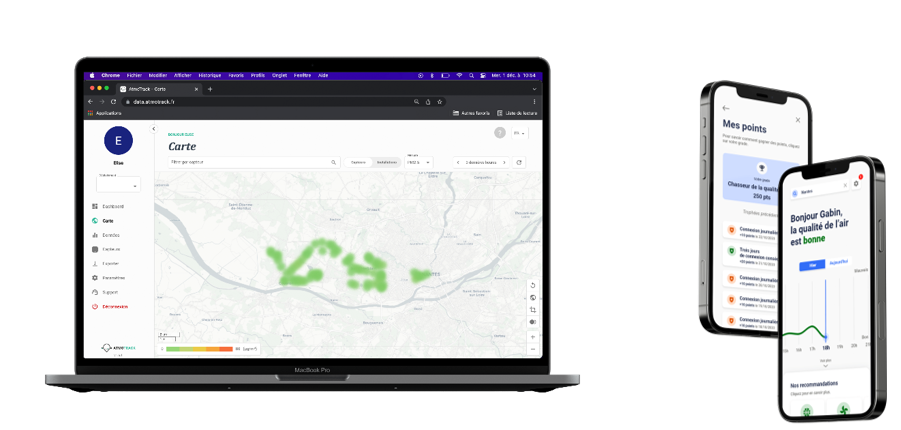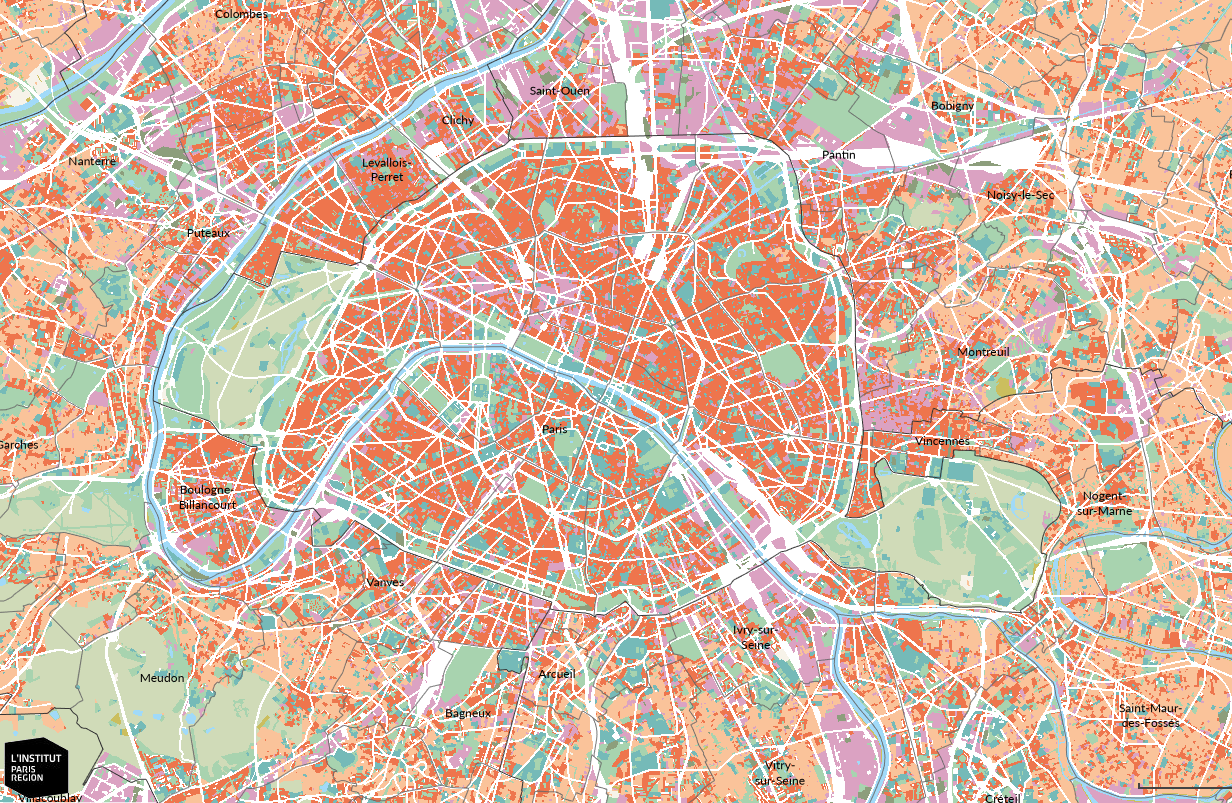 Prime Contractor(s)
Subcontractor(s)
Status Date
Updated: 14 February 2022
-
Created: 14 February 2022