Objectives of the service
Air pollution is a serious global problem because of its heavy human and health costs, and environmental impacts. 99% of the world's population is concerned. All cities, regardless of size, are affected by pollution and the dangers are amplified by climate change. Air quality is deteriorating considerably, the sources of pollutants and the impacts can be everywhere on the territories. How can LOOP help?
LOOP solution is an operational space-based tool for a diversity of users to provide a worldwide observatory of air quality, weather conditions, and environmental/regional insights for supporting implementation of air quality policies and decision making for land spatial management, to reach low environmental impact.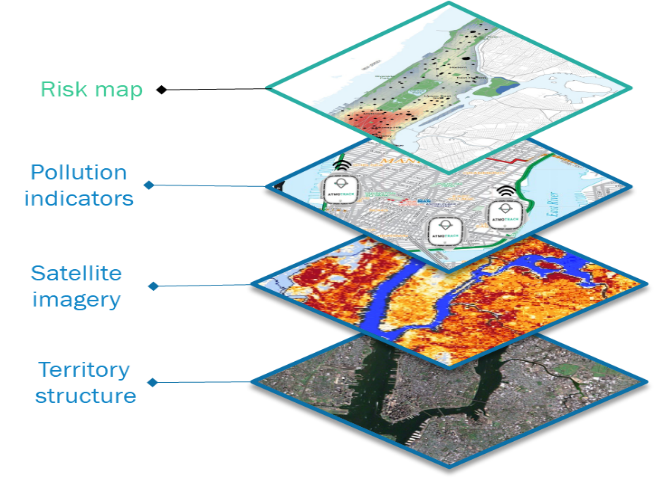 Image credit: CLS/AtmoTrack 2022
Users and their needs
LOOP solution has been fitted to meet the needs of local and regional authorities managing inter-communalities, urban agencies, environmental consultancies, and transport operators, that is:
(1) To monitor satisfactorily air quality at fine scale, weather conditions, and environmental/regional insights, for a clearer view of pollution patterns, and to provide expert supports
More data, regional and hyperlocal, affordable, reliable

Including environmental data and regional context

Unified access and historization of data
(2) To get rapid self-understanding expert diagnostics and prognostics to support decision making, and do not bother with the bunch of data
To support risk-based management (planning, response, and reporting),

To facilitate rapid first Health Impact Assessment to plan e in-depth studies, to analyse the impact of land use on air quality, or to demonstrate the effectiveness of actions over time.
Service/ system concept
The system architecture is a three tier-subsystems as illustrated below.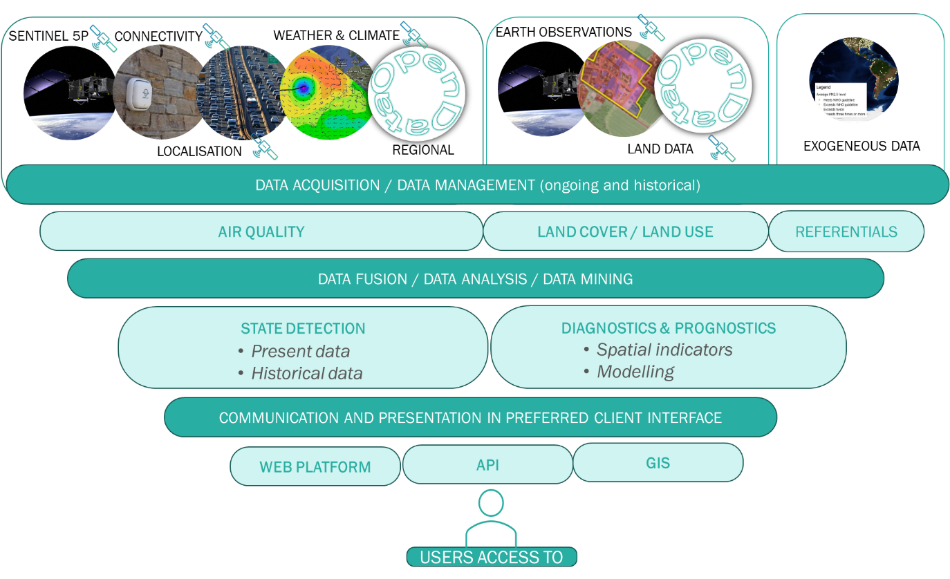 Image credit: CLS/AtmoTrack 2022
LOOP solution is promising, scalable and affordable thanks to the value of satellite data, open data, and artificial intelligence to merge and contextualize air quality data on the flow (short cycle) and over time (long cycle) for decision-making, enriched with the development of connected microsensors to reach fine mesh resolution everywhere on the territory.
LOOP solution is integrated to expand best practices to support air quality action plans and land spatial management to improve air quality, environmental health, to reach low environmental impact. It generates important benefices listed below:
Timewise to take ownership of the regional air quality challenge for decision making, to build and maintain capacity in time, to discover & understand the ins and outs of air quality over the territory, to support development plans…

Money-wise to better assess the regional situation to help focus in-depth health impact studies, or because the cost spend in service is less expensive than invest in several stations to cover the whole territory, metropoles, and country.

Effort-wise you do not need to be expert in data management and GIS technology to handle and analyse this multitude of data, the information is easy to read, and the tool will accompany you to be autonomous via a unique dashboard to catch up data insights (air pollution alerts, human exposure risks, statistics, and trends) and get retrospectives to establish roadmap and recommendations.

Knowledge sharing the service is benefiting of consolidated needs and solutions evolution from all customers and will enable to compare places and best practices.
Space Added Value
5 satellite segments are involved:
Atmospheric satellite systems, Sentinel-5 series and future MICROCARB missions, data made available by the Copernicus Atmospheric Monitoring Service, and historical data from precursors missions to monitor air quality over the region and background pollution from neighbouring regions.

GNSS Satellite navigation systems for precise positioning & time reference of micro stations or because traffic data are a first guess of traffic pollution

GSM network in urban context and ARGOS/KINEIS IOT connectivity elsewhere to collect data from stations everywhere and all the time, for any territory

Weather system from METEOSAT / METOP satellites to associate wind, temperature, humidity data to air quality information, and Copernicus climate service for projection

Satellite-based Earth Observations to contextualize air quality data for decision-making, free products made available by the Copernicus land service such as land cover and imperviousness, and more along needs
Current Status
The feasibility study has bypassed the difficulty to articulate lively data and urban planners, to place the solution between air quality monitoring organizations and experts, between standalone air pollution challenge or wider surveillance of risk. The two partners, CLS and ATMOTRACK have improved their current solutions and create first gateways between them to meet LOOP requirements. Segment leaders have validated the utility and benefice of using a solution such as LOOP for sustainable development of cities including management of environmental risks. It is worth to pursue the action, but a demonstration project is not appropriate for what should be next.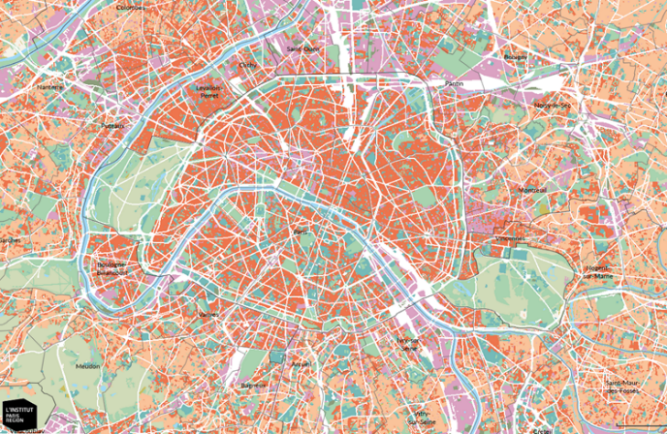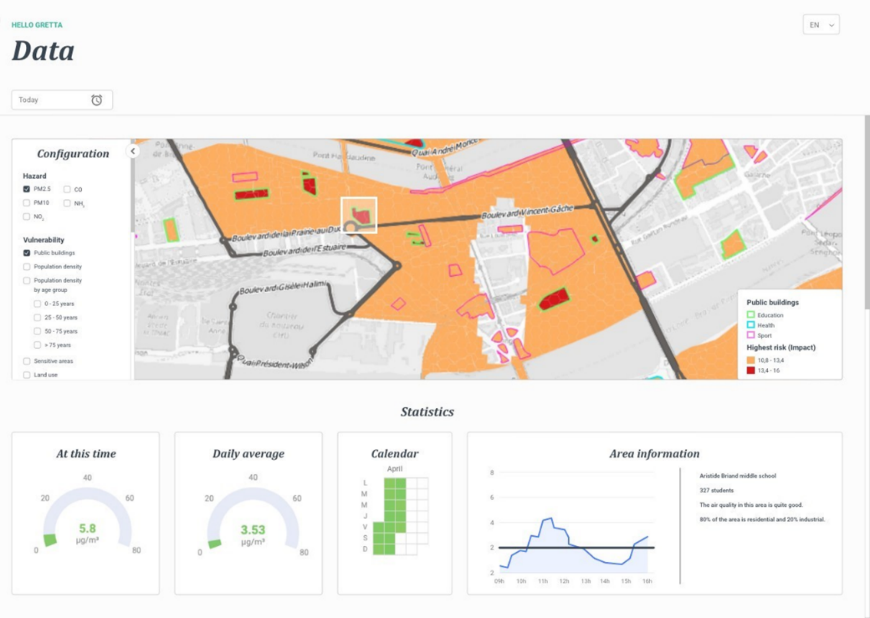 Prime Contractor(s)
Subcontractor(s)
Status Date
Updated: 17 November 2022
-
Created: 14 February 2022