Objectives of the service
The objective of the LUMEN project is to demonstrate in pre-operational conditions a near-real time service both for maritime surveillance and flood monitoring applications based on a flexible data collection by means of a light-weight medium sized RPA platform. A secondary goal is to demonstrate the safe insertion of RPAS in non-segregated airspace.
Satellite communication capabilities are used for data transfer and Beyond Radio Line Of Sight (BRLOS) Command and Control links. The service will be carried out in Belgium, providing airborne maritime surveillance and flood mapping services to the involved Belgian and Flemish administrations.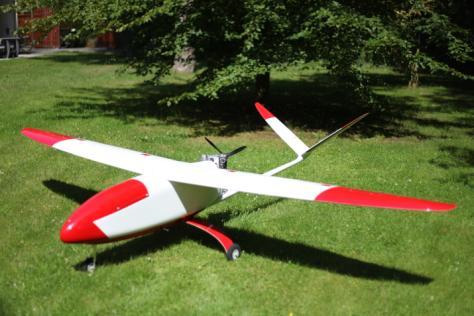 Users and their needs
The following end users involved in the LUMEN project are:
Service/ system concept
The LUMEN service concept is based on the utilization of a light-weight RPA platform acquiring data/information according to the expressed user needs. As a consequence, a flexible payload system is foreseen.
The data acquired by the RPA is then transmitted in near real-time from the RPA to the Ground Control Station (GCS). From the GCS, the data is either send directly via terrestrial means or over a satellite link to a service/processing centre.
After data processing (notably using satellite based EO data) the information/data is delivered to the end-user through an internet service.
Depending on the use case, the demonstrated concept is meant to be advantageous over current existing systems. The use of an RPA platform provides more flexibility, is more cost-effective, and implies less risk to involved people than operations with conventional airborne platforms. A potential other asset is the fast provisioning of data to the end-user by using satellite uplink and internet services.
Space Added Value
Three space assets will be exploited in the LUMEN project:
GNSS data:
allow RPA navigation and are mandatory for Beyond Line Of Sight operations.
are mandatory for geo-referencing of the payload data.
Broadband satellite communications:
allow transferring of payload data from the GCS to service provider processing centre in near-real time.
Inmarsat satellite communications will be tested for BRLOS C&C of the RPA
Use of satellite communication for voice communication between the Pilot in Control and ATC will be tested.
High resolution satellite based data will be used to improve the rapid geo-location of the images acquired with the RPAS system using common ground control points in the two set of images.
Current Status
The project has been kicked-off in September 2013.
The Baseline Design Review took place on 16 December 2013 and is currently under finalisation. The User requirements and system requirements have been consolidated. In the next few months the system architecture will be elaborated and negotiations for the demonstration flights with aviation authorities will start.
Prime Contractor(s)
Subcontractor(s)



Status Date
Updated: 07 March 2014
-
Created: 07 March 2014