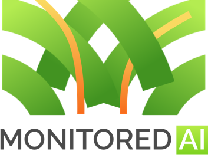 Objectives of the service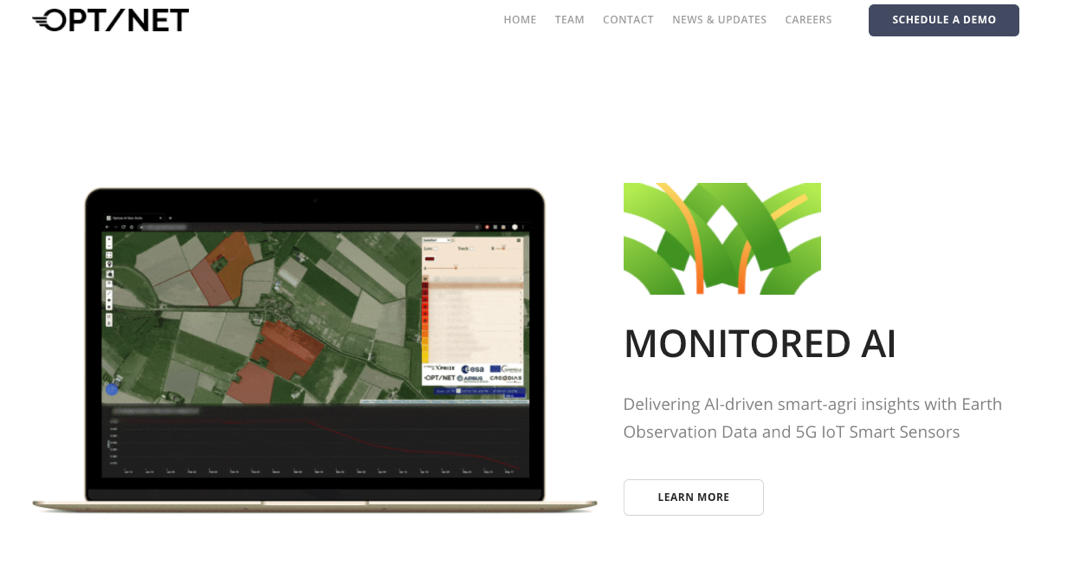 MONITORED (MultifunctiONal aI plaTform fOr eaRth obsErvation Data) AI provides a variety of services to help monitor arable farmlands quicker, smarter, and more effectively. We empower users by combining the analysis of massive amounts of rich geospatial data with in-situ sensor data, providing a holistic and insightful dashboard overview of their most prized assets.
The Feasibility Study has been performed within the scope of the ESA / 5Groningen initiative, aimed at identifying valuable services for the Groningen region (The Netherlands) leveraging on the combined use of satellite and 5G technologies.
Users and their needs
The targeted users are primarily farmers and Agri firms. Their needs, as represented by D. Gesink farm in Groningen during this project, are as follows:
(continuously) Monitor and record meteorological conditions in-situ
Regularly and frequently detect the moisture in the ground and water presence on the fields (several times per week)
periodically monitor the biomass growth (bi-weekly)
Estimate and determine the soil compaction effects (per season)
Estimate the crop yields and field fertility and produce the soil fertility maps (per season, per crop)
The other targeted user groups consist of local governments and EU institutions and NGOs, large Agri-firms and other entities interested in analysis of commodity markets and raw resources.
Service/ system concept
In the scope of this project OPT/NET integrated our award winning platforms, "TSAR AI" and "OptOSS AI" into one common platform – MONITORED AI - providing a variety of analytical services to farmers and agronomists for holistic monitoring and generation of actionable insights in the precision agriculture domain.

The MONITORED AI Field Biomass index estimation service can produce qualitative biomass index reports for each field, giving users an indication of how different fields with the same crop are performing or providing early clues for sowing, fertilization, irrigation, crop-treatments and harvesting decisions.
The MONITORED AI Crop Type Classification and Land Use service rapidly produces crop maps for very large areas. The primary target users of this service are local governments and EU institutions and NGOs, large Agri-firms and other entities interested in analysis of commodity markets and raw resources.
The 4G/5G connected assets have demonstrated the great potential for inclusion into complex fused Earth observations datasets and are expected to improve the calibration and local significance of the remote sensing products available from Copernicus assets to be used for generation of the envisioned services. Additionally, continuous high fidelity in-situ measurements will provide indispensable data during the creation of new AI algorithms and products and will become a valuable validation and verification method during the operational phase of the platform.
Space Added Value
Monitored AI uses the following space assets:
VHR visual imagery from various satellites platforms
Sentinel-2A/B
SuperView-1 (data provided by NSO Satelietportal)
SAR imagery from various satellite platforms
Sentinel-1A/B
Terra-SAR-X (data provided by Airbus DS specifically for this project)
PAZ (data provided by Airbus DS specifically for this project)
There are many Smart Agri solution providers on the market, who commonly utilise a purely optical imagery-based or combined optical-SAR (GRD) approach. They typically provide indexes such as the NDVI & the Green Area Index (GAI) (both of which heavily rely on optical & NIR imagery).
Unfortunately, the reliability and availability of high quality multispectral EoD products in optical bands is significantly degraded by the presence of clouds. Even relatively small cumulus clouds, which form overland during the day time in good weather conditions, pose a challenge for reliable quantitative calculation of popular vegetation and moisture indexes for fields of all sizes.

This is where we believe Satellite Radar Based Imagery can provide value, as it is mostly unobstructed by clouds & works day & night. It provides a "macro" view of the fields of interest & can be used to map biomass, soil humidity & soil-compaction with high spatial resolution.
Current Status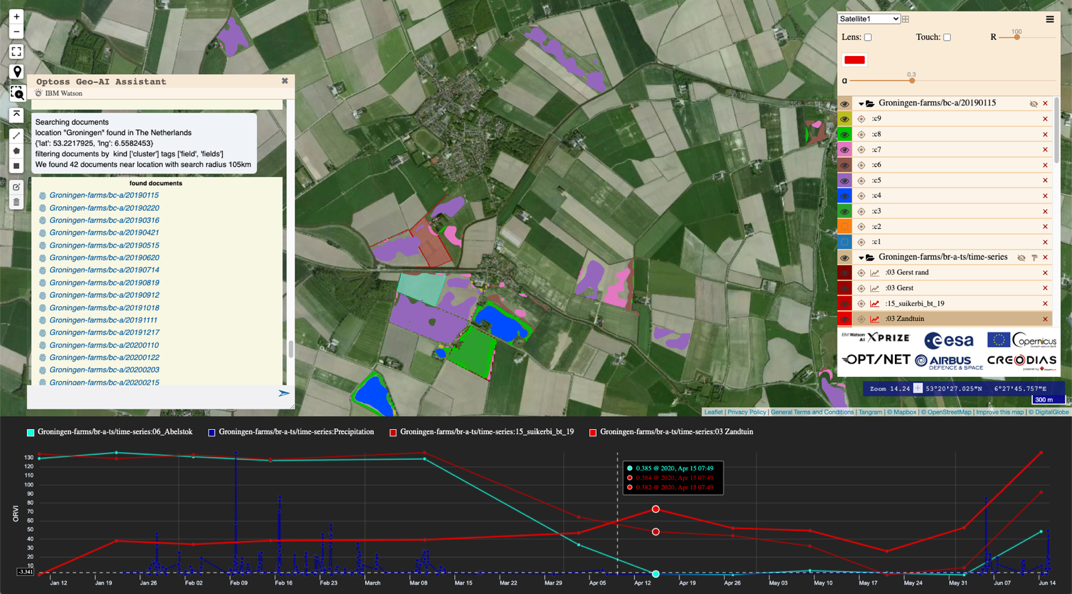 The Feasibility Study has been completed early September 2020.
MONITORED AI was trialed by D. Gesink's farm in Groningen. The feedback has been positive, confirming that MONITORED AI is a valuable service which allowed him to "save costs & hopefully improve production by better planning & timely interventions for farming activities."
The study has concluded that the proposed service has strong potential to provide quality products for farmers and generate a viable business for OPT/NET. The next steps for bringing this service to the market are under preparation at OPT/NET.
Prime Contractor(s)
Status Date
Updated: 10 September 2020
-
Created: 10 September 2020