Objectives of the service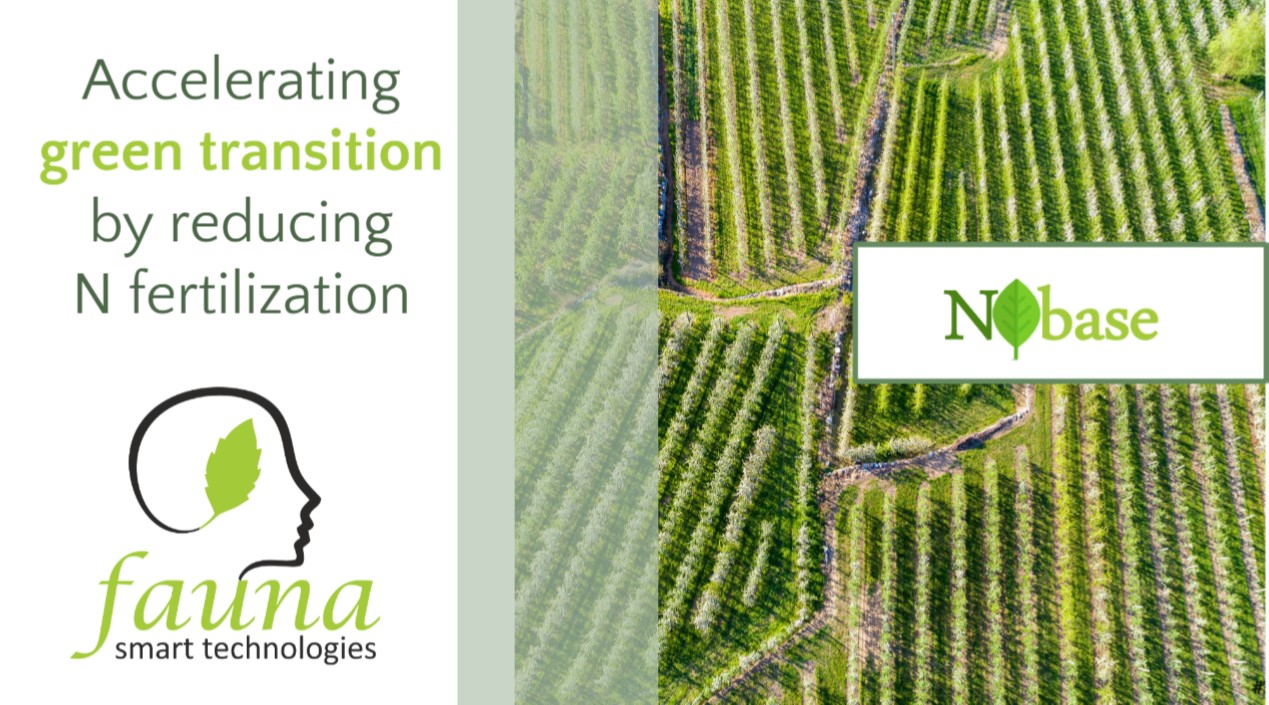 Fauna Smart Technologies addresses the pressing issues faced by horticultural farmers, particularly in apple orchards. These farmers struggle with the efficient management of nitrogen (N) fertilisers, as excess usage not only escalates operational costs but also harms the environment through soil degradation and water pollution.
Our solution leverages satellite data and advanced analytics to provide farmers with near-real-time insights into nitrogen levels in their fields. Our user-friendly platform delivers recommendations to optimise fertiliser use by providing field maps where action is needed. This reduces excessive spending on N fertilisers and minimises environmental impact.
We aim to help farmers transition towards greener, more sustainable practices while boosting their production efficiency.
Objectives are clear: simplify the farming process, guiding farmers via solutions, enhance yield quality and contribute to ecological well-being. By aligning our solution with farmers' needs, we're fostering a stronger and more sustainable future for horticulture.
Users and their needs
Beachhead market is Denmark which is why we started with the Danish customers:
Horticulture Farmers as our Primary Customers: our primary focus is on horticulture farmers who are at the core of our services. We provide them with N-base and other platform features to optimise nitrogen fertilisation in orchards. By offering targeted guidance on nitrogen-based product application, we assist farmers in improving efficiency, reducing pollution, and enhancing overall crop health.
Production Managers: responsible for optimising and overseeing production on medium and large fields (above 2 hectares) can greatly benefit from our solution. By utilising our platform, they can meet industry standards and encourage the adoption of new products and/or practices, resulting in better returns, including higher and greener yields.
Ag-advisors (Horticultural Advisors): we recognize the significant role played by agricultural advisors in guiding and advising farmers. Through collaboration with extension service providers, we aim to educate and train them on the benefits and utilisation of our digital solutions. Their expertise and endorsement are crucial in driving adoption among farmers.
(Bio)Fertilizer Producers: we establish partnerships with bio-fertilizer producers to ensure seamless integration and compatibility between their products and our digital platform. Collaborating with these industry stakeholders allows us to enhance the effectiveness of their offerings and promote sustainable practices.
Service/ system concept

The service delivers the following key capabilities:
Near-Real-Time Nitrogen (N) Monitoring: Farmers and Advisors gain access to near-real-time data on nitrogen levels in apple orchards. This data is derived from satellite imagery, sensors, and historical records.
Precision Recommendations: The system translates this data into actionable recommendations. Users receive guidance on the optimal application of N fertilisers, enabling more efficient and sustainable farming.
Cost Reduction: Users can make informed decisions to reduce N-fertiliser usage by up to 50%, resulting in significant cost savings by following the map and applying N only when and where is needed.
Environmental Impact Mitigation: The system supports the transition to greener farming practices, aligning with sustainability and compliance goals. Records from Field Book can be used for issuing certificates for bio or organic production.
Space Added Value
Initially, Sentinel-2 data were utilised to develop our methods until we gained access to SkySat data. The resolution offered by Sentinel-2 was insufficient for our study due to the experimental design, which excluded fertiliser application within a 2-metre radius around the farm. With our next experimental designs, we intend to establish a correlation between our field N measurements and satellite observations to create a detailed N mapping. Validation of other satellite data is planned in the future, in order to understand the value they could potentially provide for N mapping.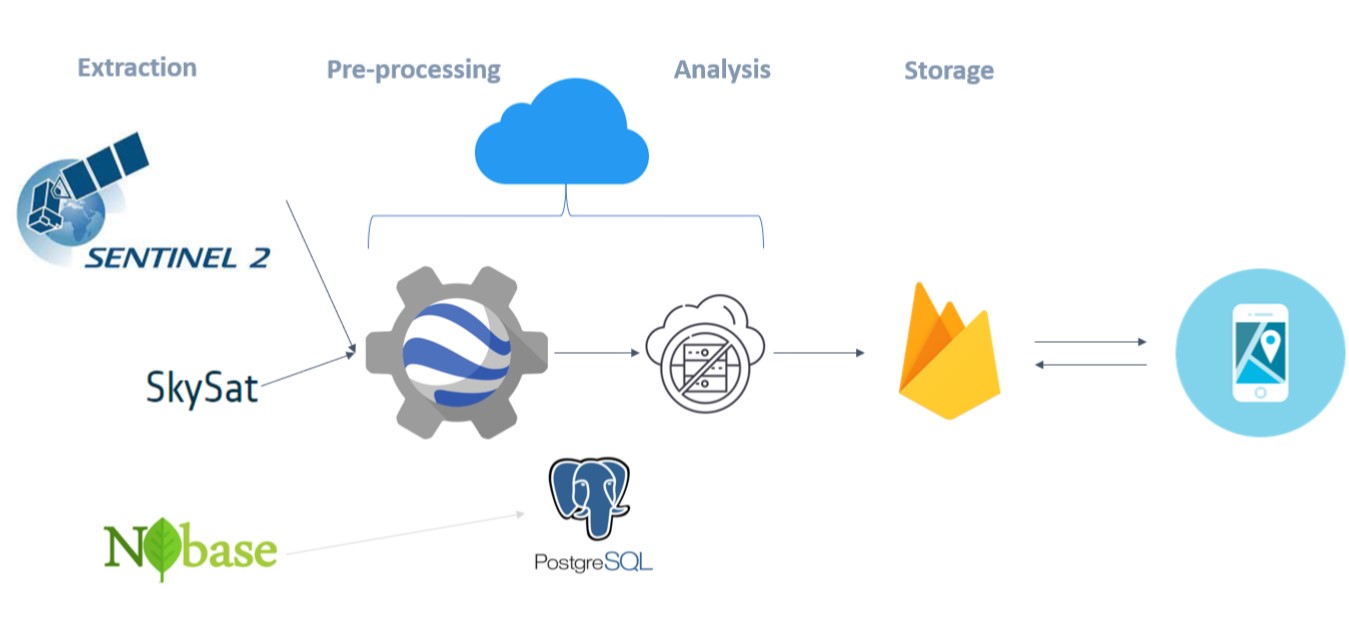 Current Status
The N Database project gave us advanced insights regarding EO resources that are suitable for further product development.
During this project we have engaged with apple growers and production managers from the Odense region to validate input data with connected outcomes, and also successfully held two workshops in Denmark. These workshops included participants representing 45 hectares of apple orchards, where we have received positive feedback for our concept of the near-real-time nitrogen monitoring and for the features that will be included in further product development such as precision
recommendations.
Currently, we are implementing the feedback received, placing our focus on refining algorithms and user interface. Next steps include testing more satellite imagery data to reach cost-benefit and thus, product-market-fit. Major project events expected in the future include the pilot demonstrations and engagement with Italian apple growers as we work to expand our reach to Northern Italy.
Prime Contractor(s)
Status Date
Updated: 30 October 2023
-
Created: 29 October 2023