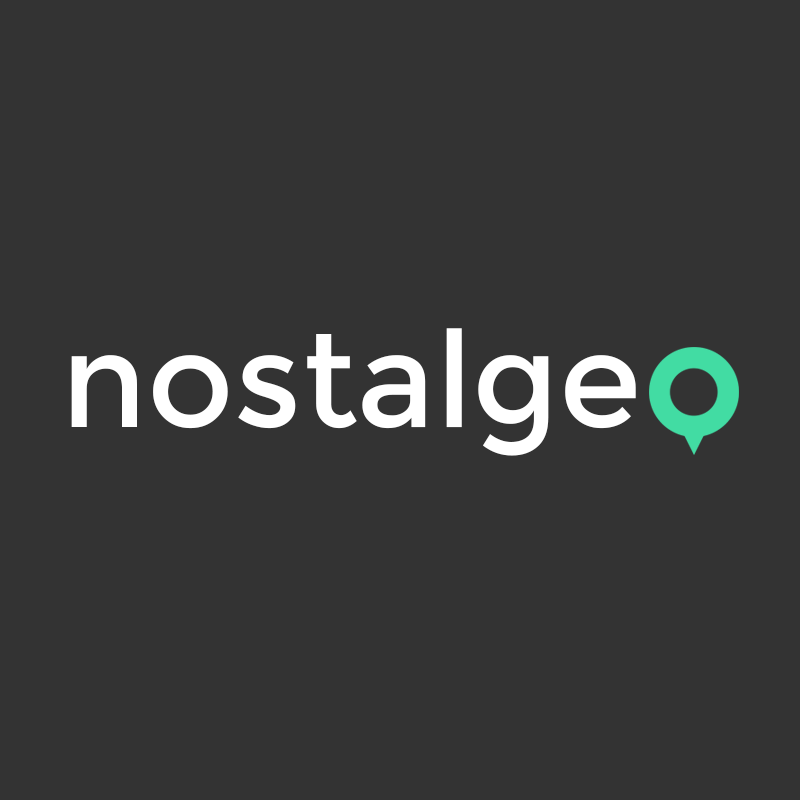 Objectives of the service
Nostalgeo is a location-based platform to preserve & experience the streetview of the past. It will contain 3 different components: an interactive map, a location-based Application Program Interface (API) service and a mobile Augmented Reality (AR) application. The value of nostalgeo lies in the value of its content. The content on nostalgeo is provided by individual collectors, external institutions, (open) data providers, cities and international organisations. Together they form the "nostalgeo community". Their drive to share data on nostalgeo is to (let others) add value to their data, to preserve, to manage their data online and to give a second live to their data by allowing other applications to reuse them.
Users and their needs
Nostalgeo's major target market is the outdoor touristic sector where it is valuable for both preserving as reliving cultural heritage. The ultimate users of nostalgeo are people, organisations, enterprises and authorities who are interested in the history of a village, town, city, country or landscape. The customers of nostalgeo are developers, organisations, enterprises and authorities that are looking for located historic data + metadata to integrate them in their own applications and events. Nostalgeo aims to provide these customers with an automated access to located historical outdoor (streetview) data, which can be easily integrated in any kind of application, and can be easily extended to new areas where nostalgeo data is available.
Global.
Service/ system concept
There is already a beta version of the nostalgeo application online (www.nostalgeo.com, also described further). With this feasibility study, nazka aims to
(i) Identify potential technical improvements to the current nostalgeo application to make it more attractive and user-friendly to add content
(ii) Assess the technical viability to apply EO technologies (spatial image rectification ("rubber sheeting") and automatic classification techniques) to the image matching process of historic images/photos on the (street)view of today
(iii) Investigate the possibilities to ensure the quality of the uploaded crowd-sourced data on nostalgeo
(iv) Assess the potential of a demonstrative AR mobile application which consumes the nostalgeo content through the nostalgeo API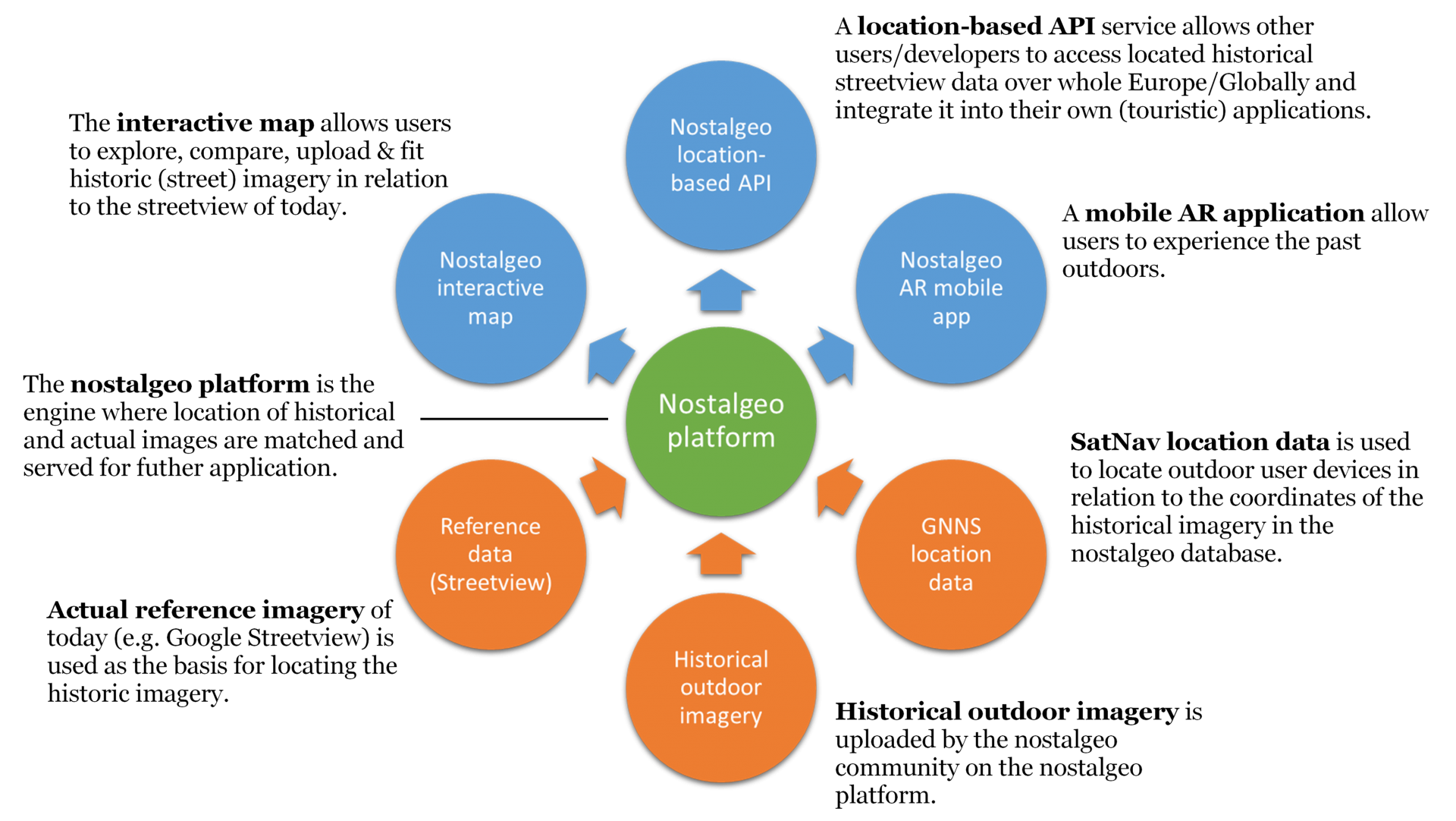 Space Added Value
Satellite Navigation is required to be able to access the data of nostalgeo outside. The data in nostalgeo will be covering highly populated areas like city centres, as well as more remote (natural) areas. The use of SatNav is therefore the only reliable location providing technique available. An example use case is the use of the nostalgeo API in a mobile Augmented Reality application. Future precise geolocation through Galileo will be a real asset for the use of nostalgeo outside.
In order to facilitate the image matching process between historic and recent outdoor imagery, techniques used for Earth Observation image rectification will be transferred to the nostalgeo application. Existing image mosaicking and warping techniques (e.g. GDALwarp) will be studied to assess their potential for nostalgeo.
Current Status
The Feasibility Study has been completed successfully. A follow up demonstration project is under consideration.
Prime Contractor(s)
Status Date
Updated: 05 March 2018
-
Created: 04 August 2017