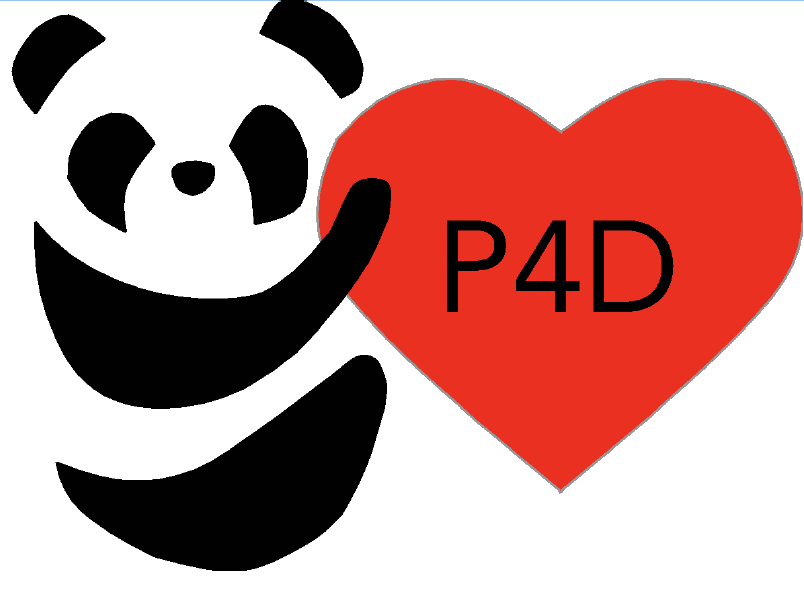 Objectives of the service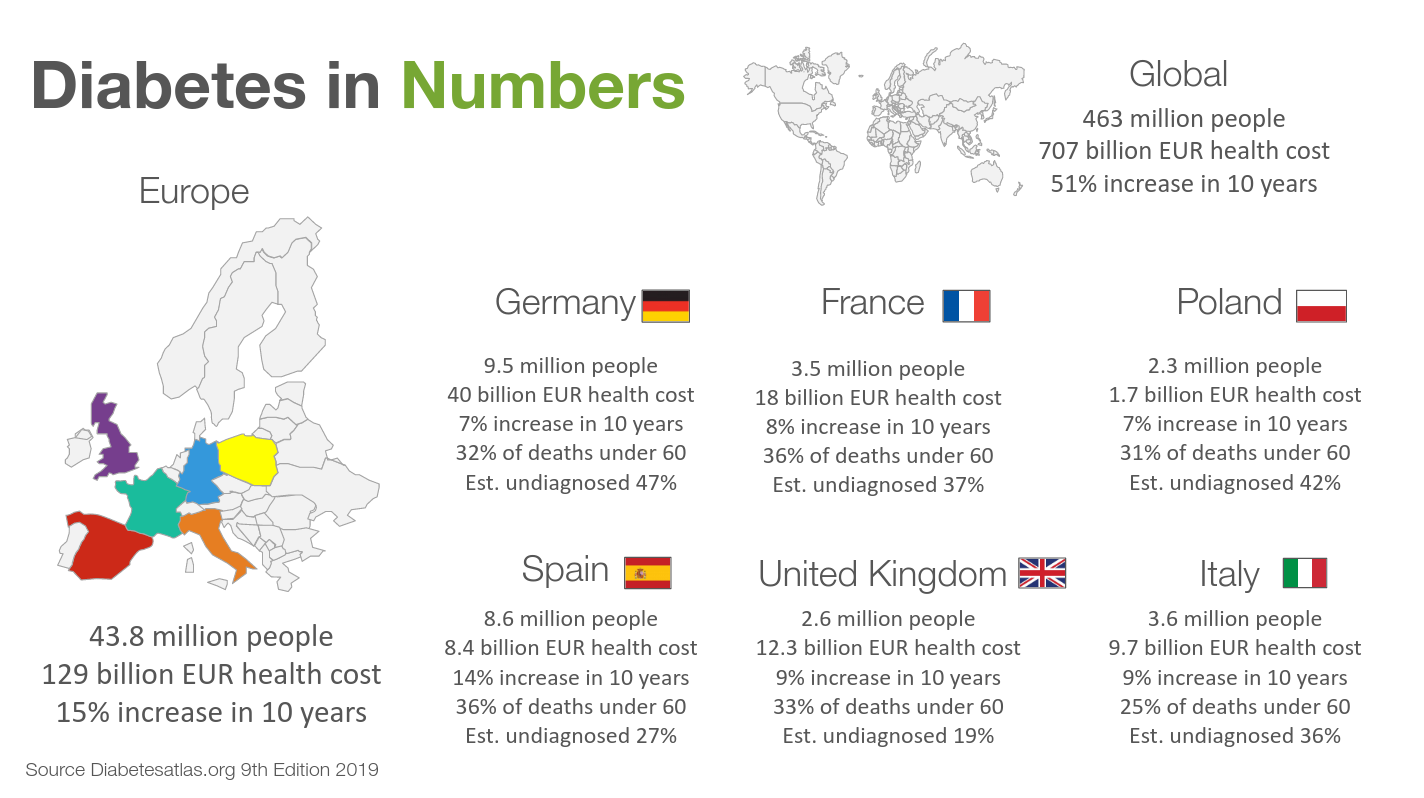 Worldwide 1 in 11 adults live with diabetes – 463 million people. A further 1.1 million children and adolescents are living with type 1 diabetes. This number is expected to be growing by 50% within the next decade. In Europe, there are 44 million patients with diabetes which accumulates 130 Billion EUR in health costs. In Germany, every 3rd death of a person under 60 is attributable to diabetes.
There is no cure and the only therapy available is diabetes management with the right medication and lifestyle. Diabetes management is a 24-hour marathon without a carefree time-out and mistakes are punished with hypoglycemia and secondary diseases.
Our mission is to reinvent diabetes management with an app that combines all relevant data for the patient and puts it into context. By analyzing this data, individual insights into the patients' lives can be gained and tailored recommendations and therapies can be derived.
Existing apps either focus on insulin dosage or on manual data acquisition and provision of information. There is a lack of individual and timely feedback that brings together and evaluates all of the user's data to identify foods, routines, and events that affect the daily course of the disease.
Users and their needs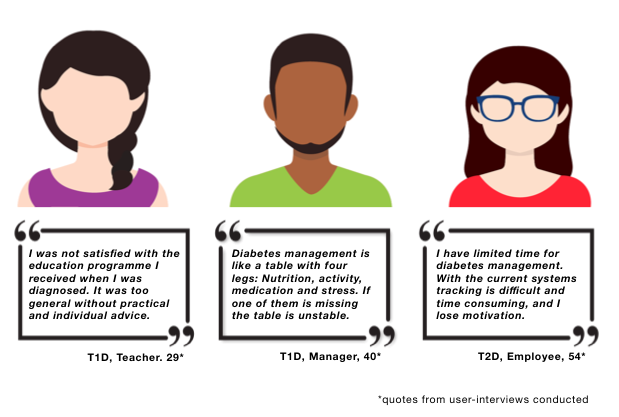 The main target users for this feasibility study have been diabetes patients (Type 1 and Type 2) in Germany. They would most benefit from an app that:
enables simple, fast and mostly automated tracking of data
includes and measures their general stress levels and diabetes distress in the app
has open interfaces with other diabetes systems
provides automated integration of smart devices for tracking and visualization
combines all relevant data (exercise, food, sleep, stress, glucose, medication and insulin) in one app
offers timely and contextual feedback (patient decision support system)
gives advice on nutrition and/or meal plans and food recommendations
offers reliable information and continuing education
includes an app for partner or parents with access to real-time data
motivates to stay on track with diabetes management
captures additional tracking features as injection-eating distance, fat-protein units, periods, alcohol consumption, sick days and hypo-feelings
has an appealing design, including a certain feel-good or smile factor in the app
let patients share their data with their health care professional
complies to high data sovereignty & protection standards
Service/ system concept
Based on the user needs, we have derived the main features of our service. The diabetes-management app can:
automatically detect and predict blood glucose levels
analyze activity, nutrition, sleep and stress
offer timely, individual and contextual feedback and education for more time in range (of normal blood glucose levels)
motivate and engage users through design and positive psychology
enable secure sharing of data with health-care professionals
Our application can be connected to third-party glucometers and fitness trackers & smartwatches. This can be done over APIs on the smartphone. The major part of calculations and data processing is conducted on secure servers in Europe to fulfill data security conditions from the EU and insurances.
On our server, we use a machine-learning algorithm and data models to provide advanced data insight to our customers. Some of these core features will be based on technology developed by ESA.
Space Added Value
We have used two patents developed by ESA: Novelty detection and DrMUST. Overall the main benefit of these algorithms compared to alternatives is that they are optimized to reduce false alarms. They are in a mature state and will shorten our time to market. In addition, we have used fractal size reduction (ESA) allowing us to reduce the data traffic between smartphone and server by up to 95%.
Novelty detection (ESA) is
working on mixed human health data
able to detect unusual patterns and events
a baseline and benchmark for our development
DrMUST (ESA) is:
offering two features: a unique correlator functionality and a time series pattern identifier
operationally tested, robust and highly usable
usable for arbitrary time series data and multivariate data sets
Novelty detection and DrMUST have proven to be great assets for our project. First, we have been able to identify unusual behaviour and detect similar patterns in blood sugar data. Secondly, we found connections to other health related data like stress indicators. The patents will enable core functionalities in our intended service.
Current Status
We have successfully finished out KickStart activity where we conducted user research with over 200 diabetes patients and health care providers. In addition, we presented our start-up at the International Conference on Advanced Technologies and Treatments for Diabetes (ATTD) in Madrid and evaluated the technical feasibility of the ESA patents towards medical health data. We are now planning to apply for an ESA demo project. For this, we are currently actively looking for investments of venture capital funds and business angels to co-fund this activity. Besides, we are reaching out to insurances for research grants and partnerships. We want to launch a test version of our service by the end of the year.
Prime Contractor(s)
Status Date
Updated: 04 September 2020
-
Created: 04 September 2020