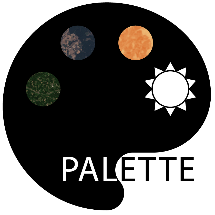 Objectives of the service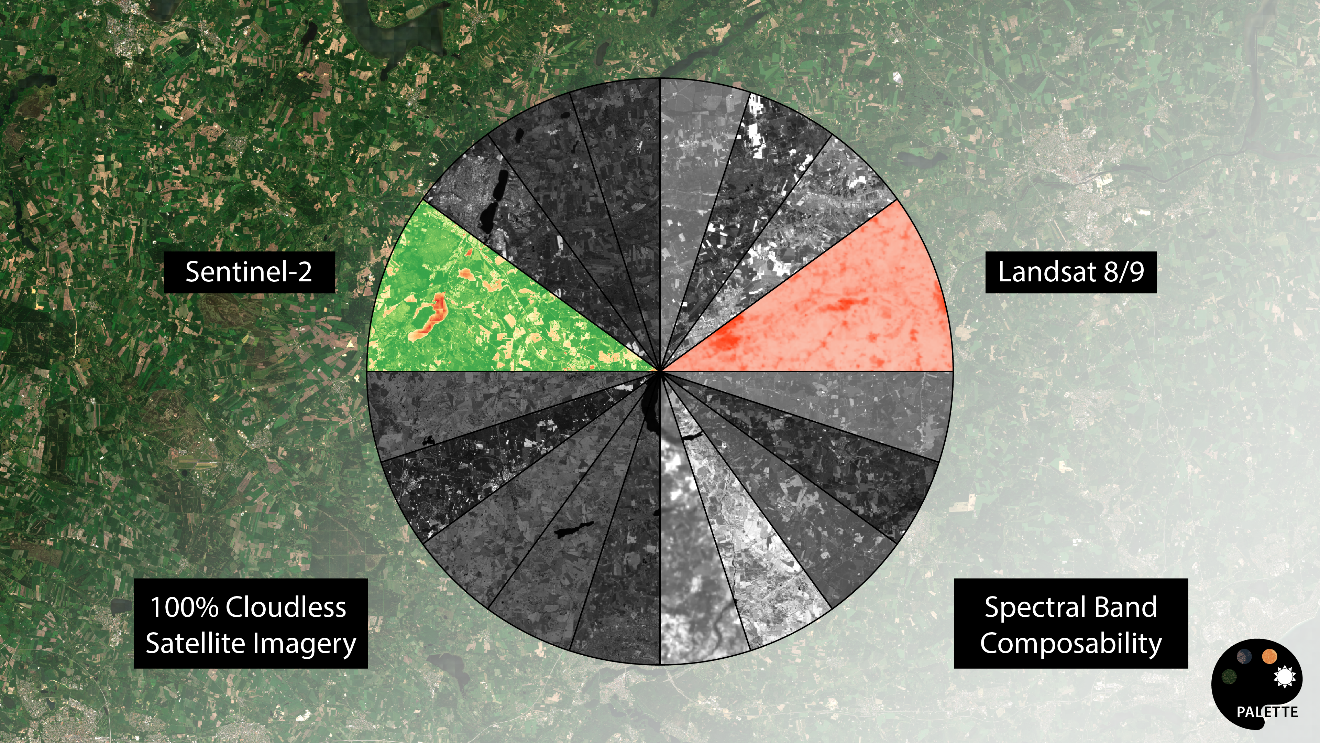 PALETTE aims to increase spectral data composability, leverage cloudless synthetic data, and improve data accessibility for various customer segments under the same roof. Users can select and combine the necessary spectral bands from multiple satellites for their applications and download the data in a format that is compatible with their tools and applications. The platform streamlines the data acquisition process by eliminating the need for cloud masks, downloading unnecessary data, cutting data to masks, and mosaicking tools. The key problems of the user are a lack of up-to-date imagery in their area of interest and/or difficulties getting access to continuous imagery in arbitrary sizes. The project can through data fusion with state-of-the-art deep learning processes, deliver cloudless analysis-ready data daily in most areas.
Users and their needs
The users involved in the project has been the Danish Environmental Protection Agency, Robotto and Seges, and particularly Rasmus Fenger-Nielsen from the Danish Environmental Protection Agency has helped us understand the user flow and its current limitations. The geographical coverage is initially target at European countries, meaning all earth observation users with areas of interest in Europe. However, the list of supported countries continues to grow to where there is demand and, thereby, the scope of customers continue to grow.
The derived user needs from interviews are:
Access to different spectral bands, particularly Sentinel-2 and Landsat thermal bands.

Limited custom script functionality.

The ability to download time-series data in bundles.

Access to simple indices and composites.

The ability to set custom spatial resolution when downloading tiles larger than Sentinel-2.

Improved area selection for custom cuts.
The project faces a challenge in meeting the high demand for various spectral bands from new satellites and other synthetic products. Developing these products can be costly and time-consuming, especially for very-high resolution satellites. As a result, the demand for synthetic products exceeds the project's ability to produce them.
Service/ system concept
PALETTE allows users to request spectral bands from multiple satellites as layers in the same GEOTIFF file and request it for an arbitrary tile size for every day of the year. This enables users to easily access time-series imagery, which is useful for applications that require up-to-date data. Users can access this cloudless data through the platform's API or graphical user interface (GUI).
PALETTE's high-level service architecture consists of several key components, including a data acquisition and processing system, a user interface and access system, and a data storage and management system. The data acquisition and processing system is responsible for acquiring satellite imagery from various sources and processing the raw data to remove clouds and other atmospheric effects. The user interface and access system provide users with access to the platform, either through a web-based interface or APIs for integration with other applications. The data storage and management system store the satellite imagery and manages access and permissions for different users and applications. The following diagram illustrates the data flow from satellites to cloudless spectral bands to the digital platform.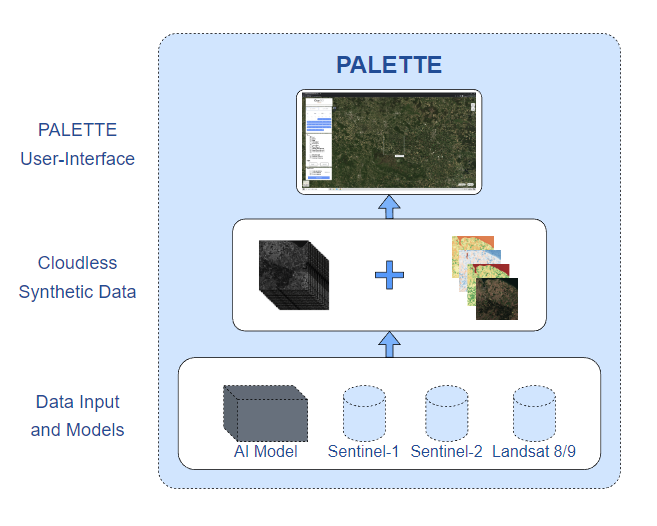 Space Added Value
PALETTE utilizes data from the Sentinel-1, Sentinel-2, and Landsat 8/9 satellite constellations to extract information and produce synthetic cloud-free versions. A total of 20 spectral bands are produced as part of this project, with a focus on ten Sentinel-2 spectral bands and two thermal bands from Landsat 8/9. By combining these space assets, the technology and platform can provide value that is not possible when using the satellites individually. This value can benefit the earth observation industry and other industries that need access to up-to-date imagery in a new way. While an alternative for users could be to use multiple satellites for each application, differences in resolution, orbit, and other factors make this approach infeasible. The project only uses freely available satellite data to deliver value.
Current Status
The project has received interest from three customer segments and has identified a demand for thermal data through digital interviews with users. This information was used to develop a prototype for technical feasibility and to map customer requirements, including creating visual mock-ups. The KickStart project resulted in a successful prototype for Landsat 8/9 that can produce 10 spectral bands including thermal bands. The project will continue to validate the new spectral bands with end-users to further test the technical feasibility and assess how the prototype's limitations impact end-users. The following image shows a synthetic Landsat product in true color from the new prototype (top row) and the original cloud-free Landsat true color image (bottom row). The synthetic image was produced without using the original image. The project has been completed.

Prime Contractor(s)
Status Date
Updated: 21 December 2022
-
Created: 21 December 2022