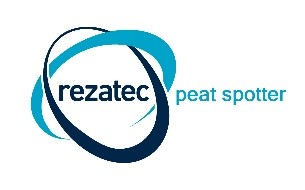 Objectives of the service
The Peat Spotter Feasibility Study (FS) was carried out over a period of 9 months from January to September 2014. During the FS we tested three main areas of service feasibility:
The technical feasibility of identifying the locations, depth and intactness of peat, primarily using satellite-derived Earth Observation (EO) data and supported by ground-based data, accurately geo-referenced using Global Navigation Satellite System (GNSS), for validation and calibration;
The commercial feasibility of building the Peat Spotter service;
The feasibility of building a service that is repeatable, scalable and can be deployed with minimal iterations required during its lifecycle.
Users and their needs
Peat Spotter has the following key user groups:
Commercial plantations built on land with high ecological value, seeking or being required to sell carbon credits as an asset for a proportion of their overall land areas;
Peatland conservation initiatives using financial instruments such as Payment for Ecosystem Services (PES) or Eco services bond structures;
Water utilities in the UK and other temperate countries, especially those with significant peatland areas within their catchments;
Consumer Goods companies undertaking Corporate Social Responsibility (CSR) initiatives;
The global land carbon credit trading voluntary marketplace.
Service/ system concept
Peat Spotter will provide user access to processed data through the Rezatec software platform. The platform has been designed to enable the scaling of ground data across ecosystems, biomes and other areas of interest.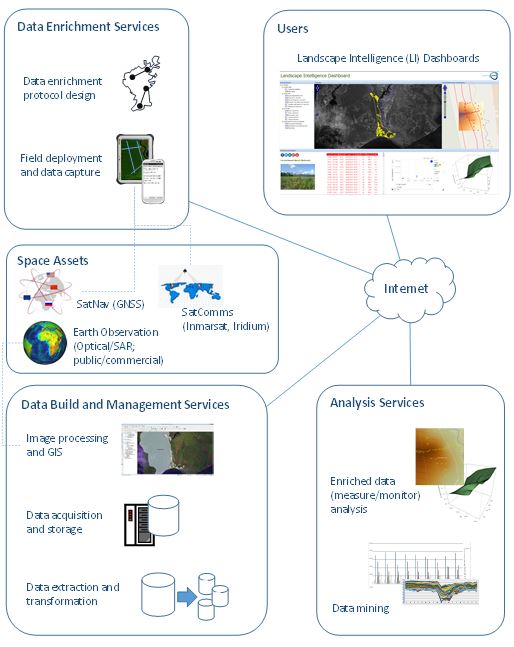 Space Added Value
Peat Spotter is deployed using the Rezatec platform and integrates the following three space assets:
Earth Observation (EO) data, to cost-effectively scale measurements of peat extent, depth and intactness over wide and potentially remote areas that are otherwise expensive to measure or inaccessible from the ground;
Global Navigation Satellite System (GNSS) devices for accurate geo-referencing of the ground data used for calibration of the EO-based signatures; and
Satellite Communications (Satcom), to collect and send ground data from remote locations for time-efficient centralised calibration of the EO-based signatures.
Current Status
At time of writing (October 2014), we have completed the FS and are entering the DP proposal stage. During the DP we will define, build, brand and market a suite of common tools and services that can be applied across a range of target markets, not just the tropical peat market. In addition, following our key discovery that the general requirement is more on integrated land use, of which peat is just one component, our focus will be expanded to include a broader landscape management tool that goes well beyond the original peat community. This extended capability comes under the new heading of M3i, a service that will offer a Map, Measure, and Monitor information portal designed to satisfy entire Landscape of Interest (LoI) information needs.
Prime Contractor(s)
Subcontractor(s)
Status Date
Updated: 07 July 2015
-
Created: 01 July 2014