Objectives of the service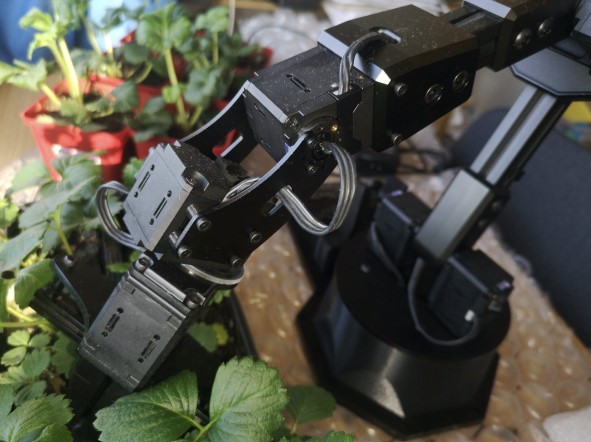 We want to manufacture a harvesting tractor for strawberries. All tasks on the field that still require human labor will be replaced.
Farmers have a strong need for such automation techniques, since they often are under competitive pressure caused by high wages in western European countries. This can go as far as them having to give up a generations old family business and tradition. No one should do hard physical field work anymore.
The time has come to make a change and most physical work will be replaced in the near future. It is important that European companies are also on the verge of this new technologies.
With the help of ESA we can make use of high accuracy SatNav GNSS-technology, specifically low-cost Galileo and GPS.
The farmer as a customer receives a solution in which a reliable, autonomous machine can completely replace the workforce in 24-hour operation. This should be easy to use leading to only one worker being needed in the field who does not need any additional education, but just a short training.
Users and their needs
Strawberry farmers need easy, fast, inexpensive, reliable, controllable and documentable execution of the field work and above all harvesting of the ripe fruits.
Main requirements are robustness and resilience following the tough conditions on the field e.g. uneven fields, dust and splashing water, ease-of-use, speed as changing weather and light conditions can interrupt the works which require the task to be done fast and accuracy and flexibility to adapt to different heights of planting and forms of cultivation.
All strawberry farmers around the globe are potential users.
Service/ system concept
The robot tractor has several robotic arms mounted to it that can recognize a ripe (red) strawberry and grab it by its stem thereby picking it. Then it needs to be gently put directly into the sales basket without the sensitive berry being squeezed or bumped. The user can control the tractor remotely that also let's him configure basic settings like minimum ripeness degree for picking.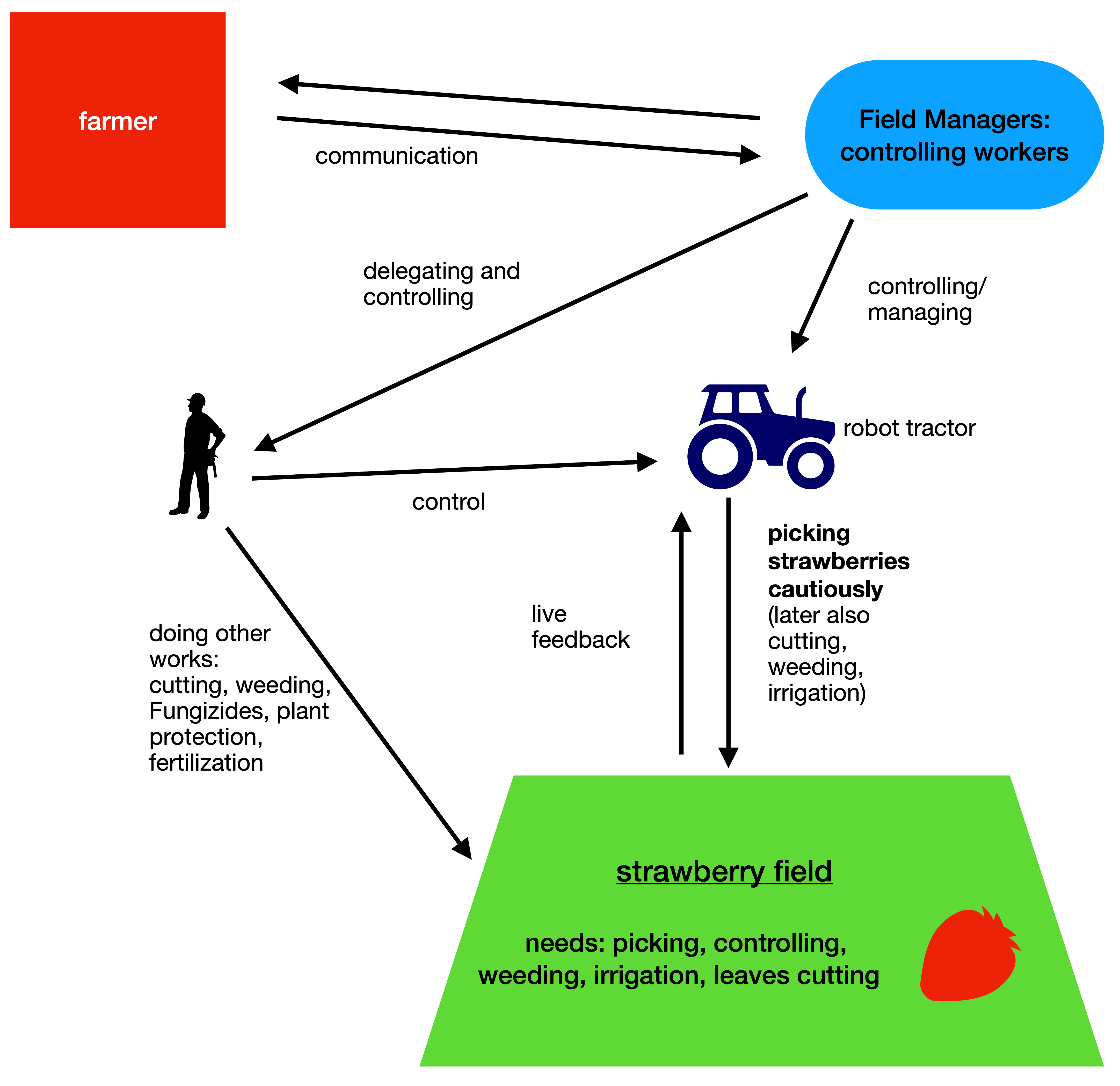 Space Added Value
Differential GNSS (SatNav) is used as a space asset to provide for a sub-meter accurate Geolocation signal and for the robot to navigate in the strawberry field. It is also crucial to geofence the perimeter of operations that the robot cannot leave while harvesting for safety purposes. Different GNSS implementations are being investigated.
Alternative Beacons could be utilized but are not as accurate and inconvenient since they need to be preinstalled on the field.
Current Status
The Final Review has been successfully completed in May 2022. The user requirements have been analysed and a preliminary architecture has been defined. The study has also made important progress for the Business Plan of PickyRobot. A pre-prototype is underway. We are searching for further funding opportunities to continue and the team will be extended to support the future steps.
Prime Contractor(s)
Status Date
Updated: 13 October 2022
-
Created: 16 August 2022