Objectives of the service
Poolspot is an operational tool for geostrategy/geomarketing service dedicated to swimming pool industry companies.
In this growing market with a high level of competition, the main pain-point of each actor is finding a way to reach new customers and estimating potential economic performance in specific geographic areas in order to optimize their establishment costs.
Today, the owners of swimming pool businesses use standard marketing solutions which consist in addressing a large public by TV advertising, billboard, or distributing flyers in every potential customer's mailboxes selected only by assumption to be swimming pool owners.
According to our customers (i.e. swimming pool business owners), these previous solutions are costly with an uncertain ROI.
In order to answer this problem, Pixstart proposes them a geostrategy and direct geomarketing service, fuelled by fresh data generated by Sentinel 2 products.
Users and their needs
The swimming pool market is fragmented, all actors (shops, brands, distributors) need to find new ways of acquiring customers. They need a simple and efficient tool to order a marketing campaign for new prospects based on a specific location. (around an address defined by the requestor).
The main user needs are :
Identify how many swimming pools are around an address or in specific geographical sector.
Order a marketing campaign on a selection of addresses.
Send campaign marketing materials for printing & expedition.
On-line payment.
The service is available in France, and progressively opened in new countries like US, Spain, Germany, ...
Service/ system concept
The Poolspot Application proposes 2 services :
A unique service to facilitate the swimming pool market visualization.
We help Swimming pool companies to analyze their existing market and its future potential through practical metrics.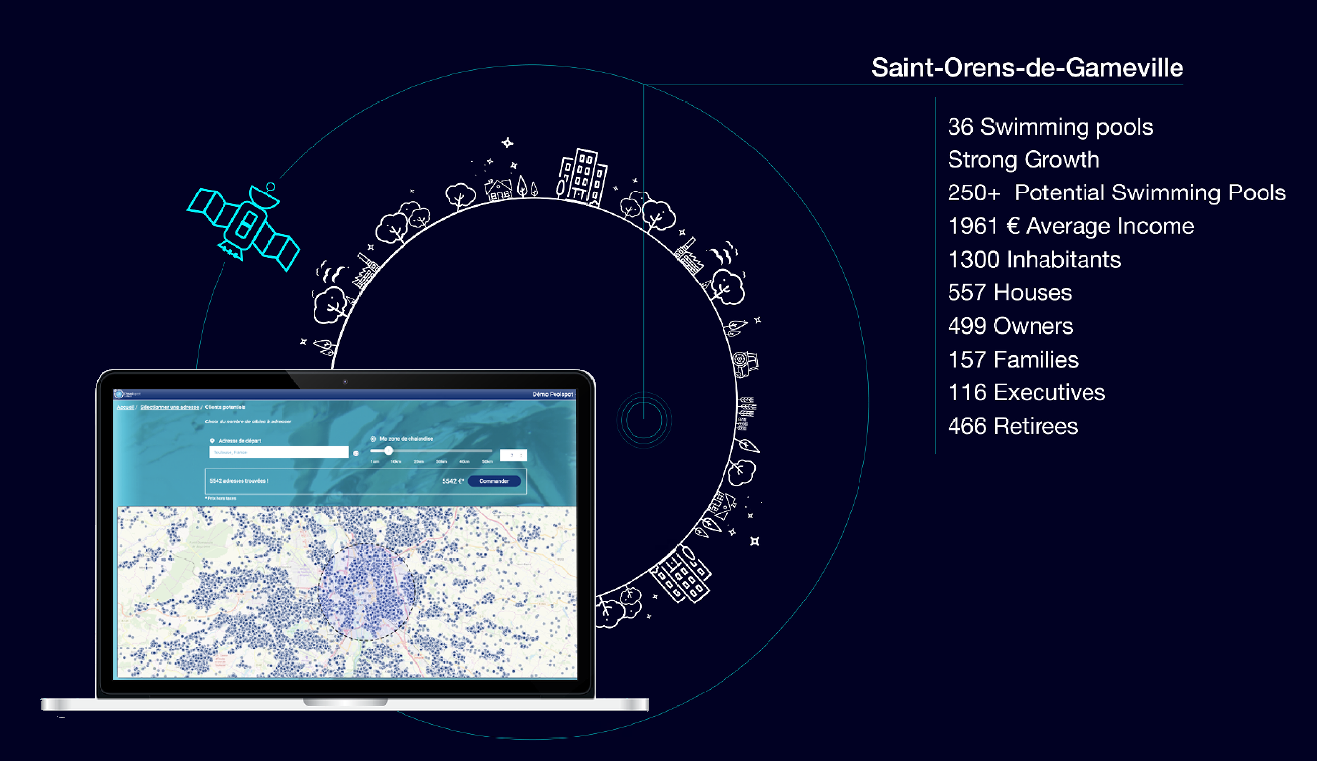 Boost the swimming pool companies sales with targeted communication.
Invite directly their potential customers.
Poolspot accompanies them for each campaign in order to maximize their ROI and the relation to their future customers.
Pixstart detects swimming pool on a very large scale thanks to our satellite recognition algorithms.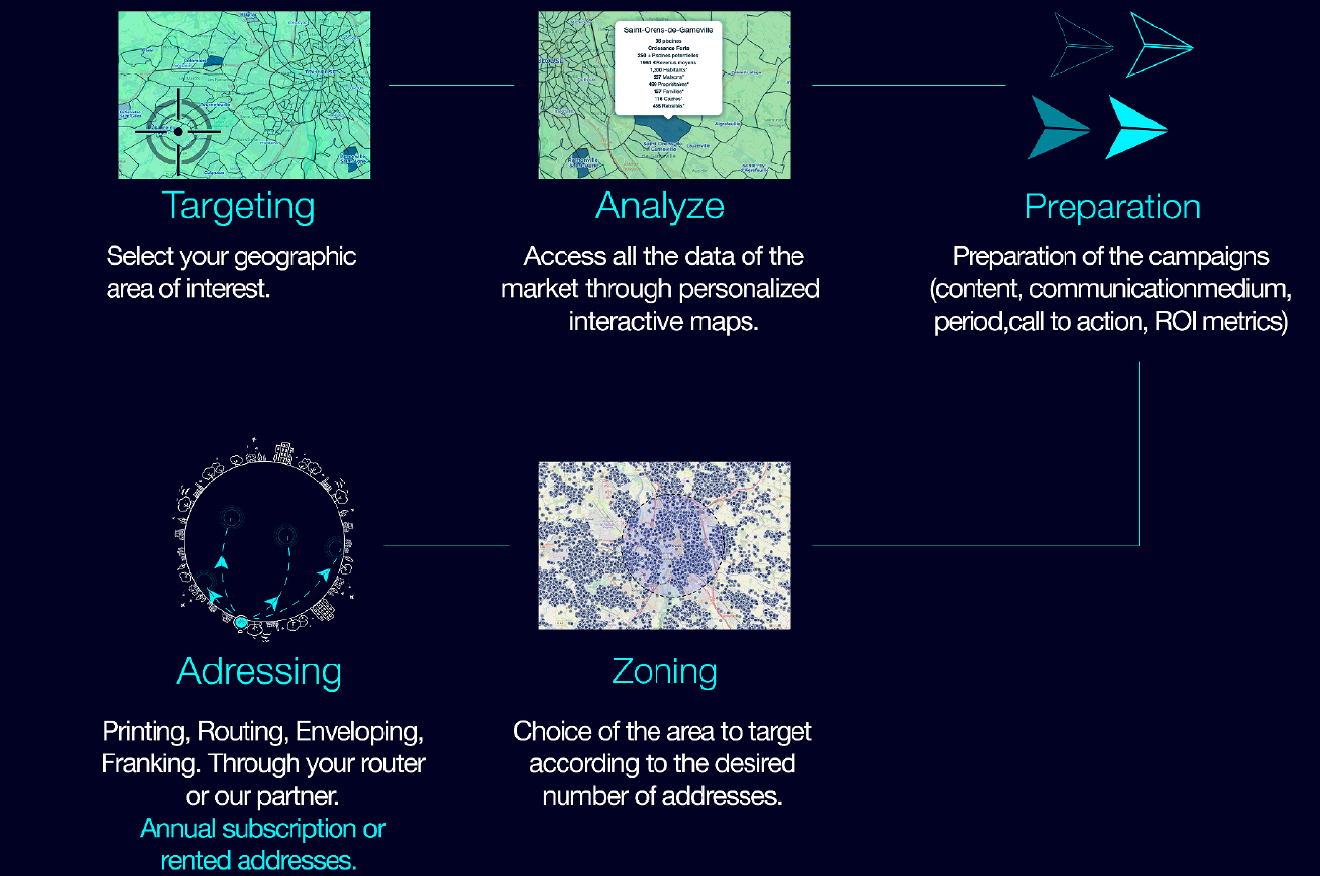 Space Added Value
The value of EO data from Copernicus coupled with an end-to-end geomarketing and geostrategic service is as promising as we expected:
Copernicus provides

up-to-date information thanks to high-frequency revisits,
reliable data non-reliant on human or legal declaration,
available all over the world at global or local scale whatever the local information system.

Pixstart expertise allows us to detect swimming pools with Copernicus data,
The Copernicus free access allows downstream companies like Pixstart to generate their own pricing model.
Previous Geomarketing services provided to swimming pool companies had a lack of quality.
Our solution is mainly based on Sentinel 2 detection pipelines proposing classification and detection of swimming pools at pixel level. (10m precision). Crossing with other geo-referenced datasets allows us to enrich and consolidate our detections.
Current Status
The Poolspot product is now an operational tool already sold and in negotiation with numerous customers.
Pixstart is now known by swimming pool companies and have started the business over Europe and US market.
To better understand the service see our video below:
Prime Contractor(s)
Status Date
Updated: 14 June 2019
-
Created: 15 May 2018