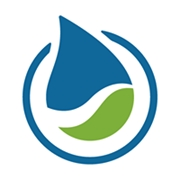 Objectives of the service
The detection and location of leaks in water pipe networks is a complex and time-consuming matter. Especially in the case of supply pipelines made of plastic (PVC / PE), which have very weak noise transmission, the leakage noises along the pipes are greatly weakened and cannot always be reliably perceived. This results in high water losses over long periods of time.
The T.O.M. system and services use flow analysis to allow leak detection, maintenance, testing and documentation of measurement results in one work step, independent of the pipeline material and without the time-consuming construction of a measuring pipeline. Water supply sections without water loss are clearly identified or, in the reverse case, identified as problem areas, which narrows down the areas to be searched for leaks. This saves considerable costs and enables the drinking water network to be significantly improved in a short period of time. The aim of the inspection of the pipe network is to discover all leaks and to reduce water losses below 10%.
Users and their needs
Large water suppliers with their own leak detection team
The main problem for water suppliers is to quickly localize damages in water pipes in order to reduce losses of elaborately treated water and the associated costs. Main cost factors are maintenance in the pipe network, working hours for leak detection, repair of damage caused by leaks, non-functioning fittings and damaged infrastructure, excavations to carry out all repairs.
Water supply companies want to save 30% of the time it takes to detect leaks and keep water losses in their supply networks below 10%. During the inspection of the pipelines, they want to receive and document information about their condition to help them create good and meaningful pipeline renovation and repair concepts.
Small water suppliers without experienced leak detection personnel
In addition to the challenges of the large water suppliers, small water suppliers often do not have their own experienced leak detection personnel. That is why they usually make use of reliable leak detection services with calculable costs.
Service companies for leak detection
Existing leak detection service providers are looking to expand their technical capabilities to reliably detect leaks and document the work they have done.
Service/ system concept
Leak Detection Measuring Case
For big water suppliers that perform the leak detection in-house or leak detection service providers, a measuring case is offered to determine the results of the current flow values. This includes an app to visualize the measurement results and a one-day training course at a price of 3760 €. Data usage costs of 29 € per month will incur.
Leak Detection Service
For small water suppliers without own staff or suppliers that would like to outsource the leak detection, Turn-off metering offers a professional leak detection service at a fixed price of approx. € 2 / inhabitant of the monitored supply area.
Basic Online Portal
Information about the problem areas, measurement results, materials and products of the pipe network is presented in a clear way at 13 € per month.
Premium Online Portal
For 35 € per month it is possible to compile the collected position data in order to create new planning documents.
Paper plan documents
Can be georeferenced and digitized upon request.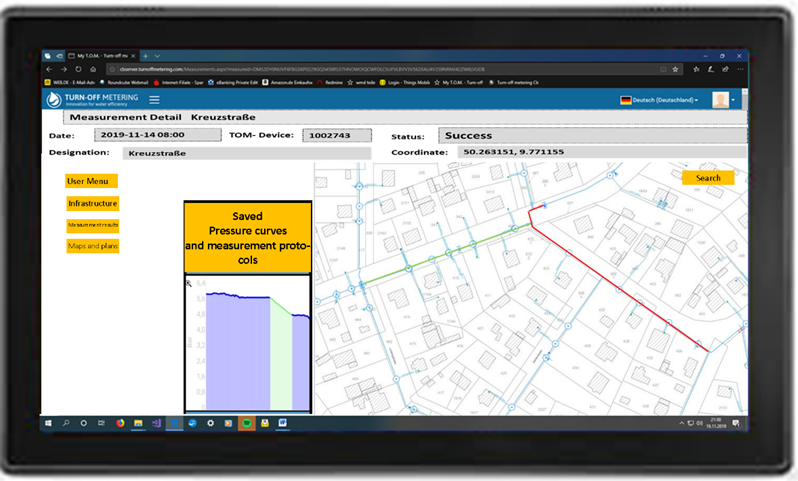 The following diagram shows an overview of the system architecture and data flow: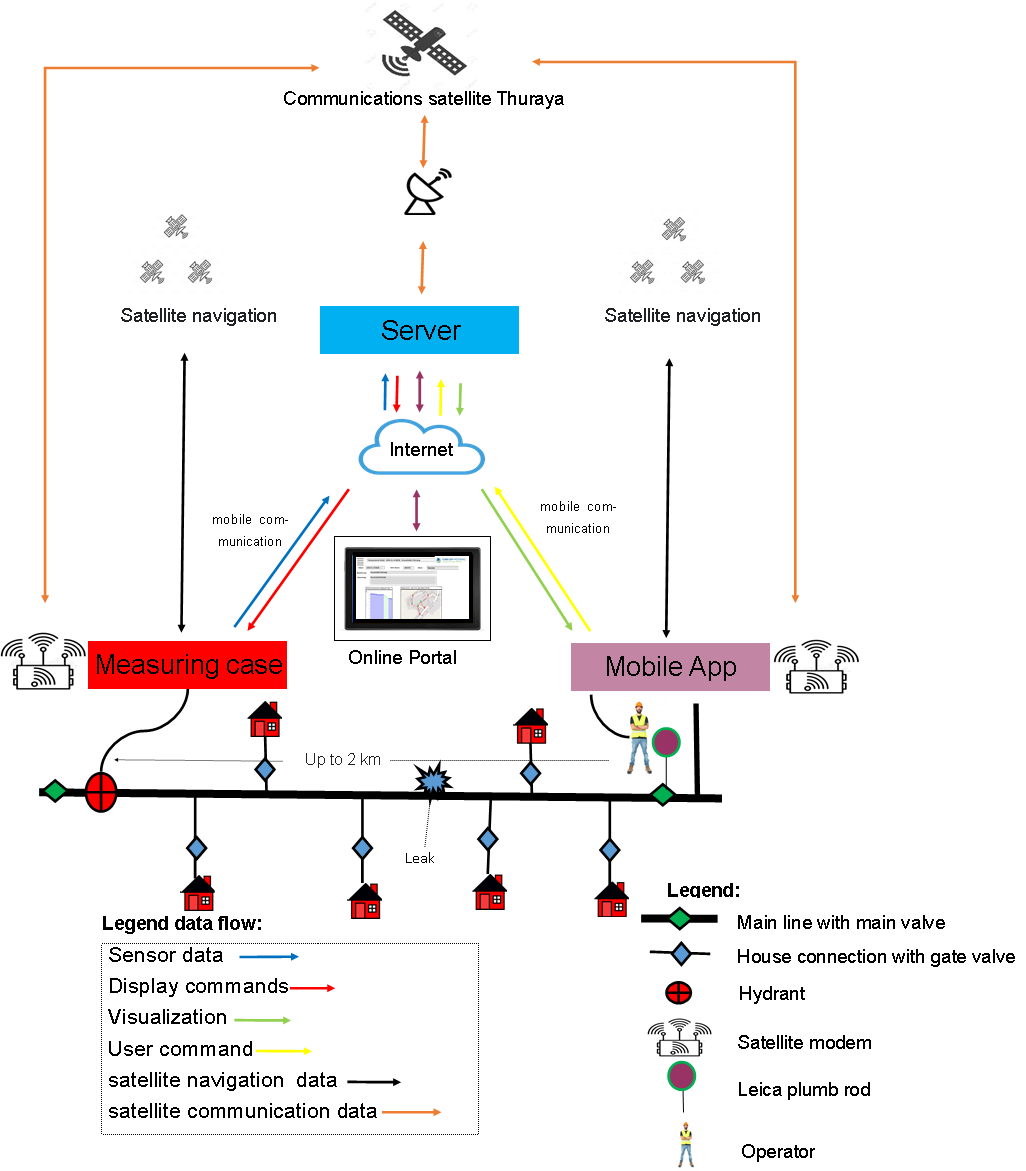 The measuring case and the smartphone both communicate with the T.O.M server to send and receive raw data, measurement results and position data of the pipe network.
Space Added Value
Satellite Navigation:
Turn-off metering's leak detection service uses the Hexagon Smart Net service and the Real Time Kinematic (RTK) method to collect the necessary position data with high precision.
With the "Leica Zeno GG04 Plus", a flexible smart antenna, spatial data are recorded and sent to the online portal with the data transmission of the T.O.M system.
Gate valves are installed at branches at a distance of approx. 25cm. To correctly determine the water supply section to be checked, a positioning accuracy of 8 cm is necessary to clearly identify the problem zone in the pipeline network.
Other important pipe network information, such as information on the dimension and material type, can be documented with the associated position data.
Satellite communication:
25% of our customers do not have a comprehensive connectivity via mobile communication in all areas of their network available, which is required to use the T.O.M. system.
The Thuraya 494 IP + satellite communication gives the T.O.M system an additional communication channel.
This system has an elevation angle of 38 degrees and works in rural areas with a 1 ½ storey construction. The data transmission runs smoothly and with a latency period of less than 12 seconds.
Current Status
Turn-off metering discussed the needs and requirements with potential customers at many workshops.
Based on the findings, an electro-hydraulic test system with calculation algorithms was developed. The device can be used everywhere due to the combination of mobile and satellite communication.
A proof of concept showed that the current states of the pipeline networks were correctly determined. The delivered measurement results were verified against the known values and showed a match.
At the same time, it could be demonstrated that it is possible to build a system that meets the technical and economic requirements.
Some water supply companies have already given assurances that they will use the range of services after entering the market and either want to or have ordered a T.O.M system.
On the basis of the specified amount of damage that our targeted customers have in their drinking water systems, the economic use of our T.O.M. system is given.
Prime Contractor(s)
Subcontractor(s)
Status Date
Updated: 13 July 2021
-
Created: 18 December 2019