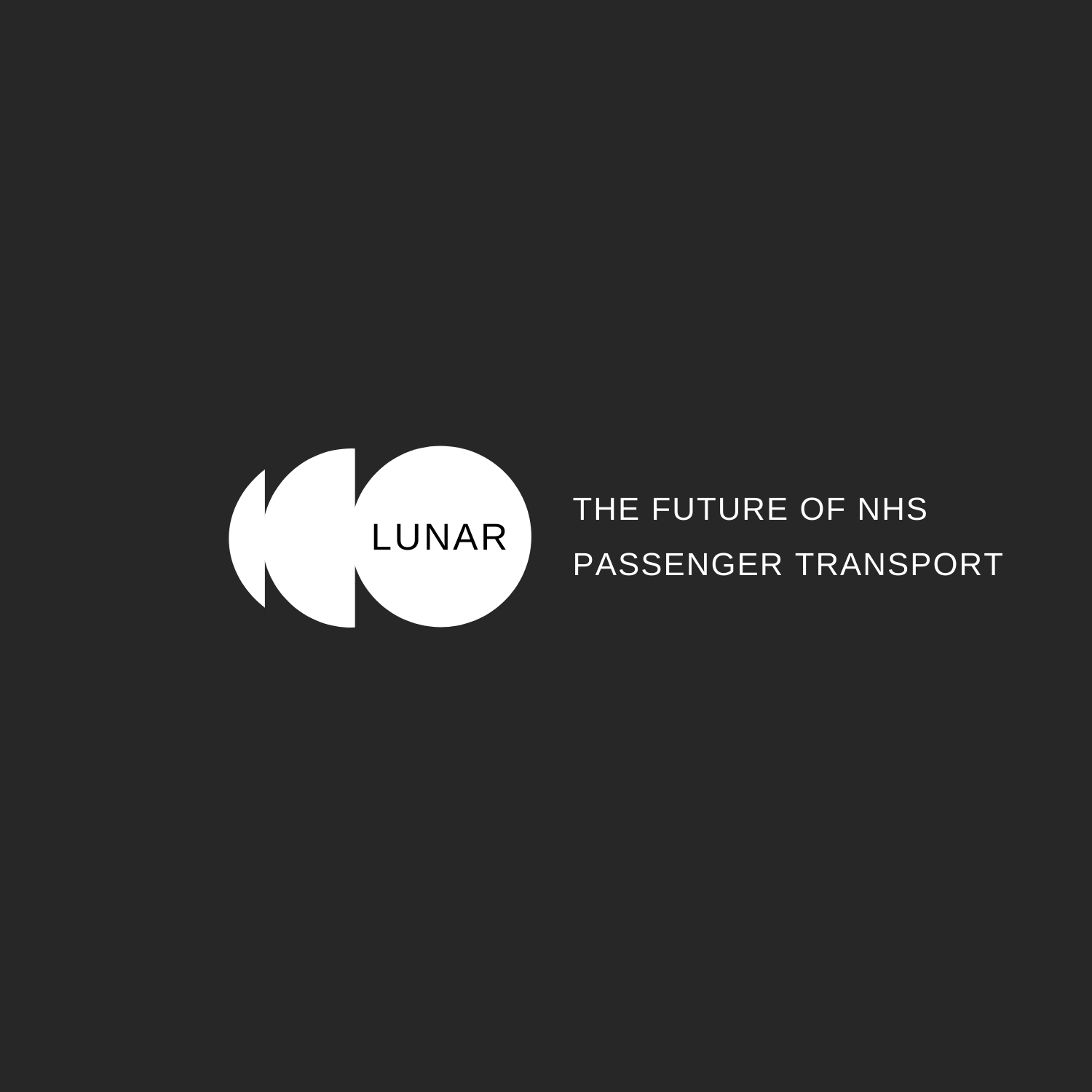 Objectives of the service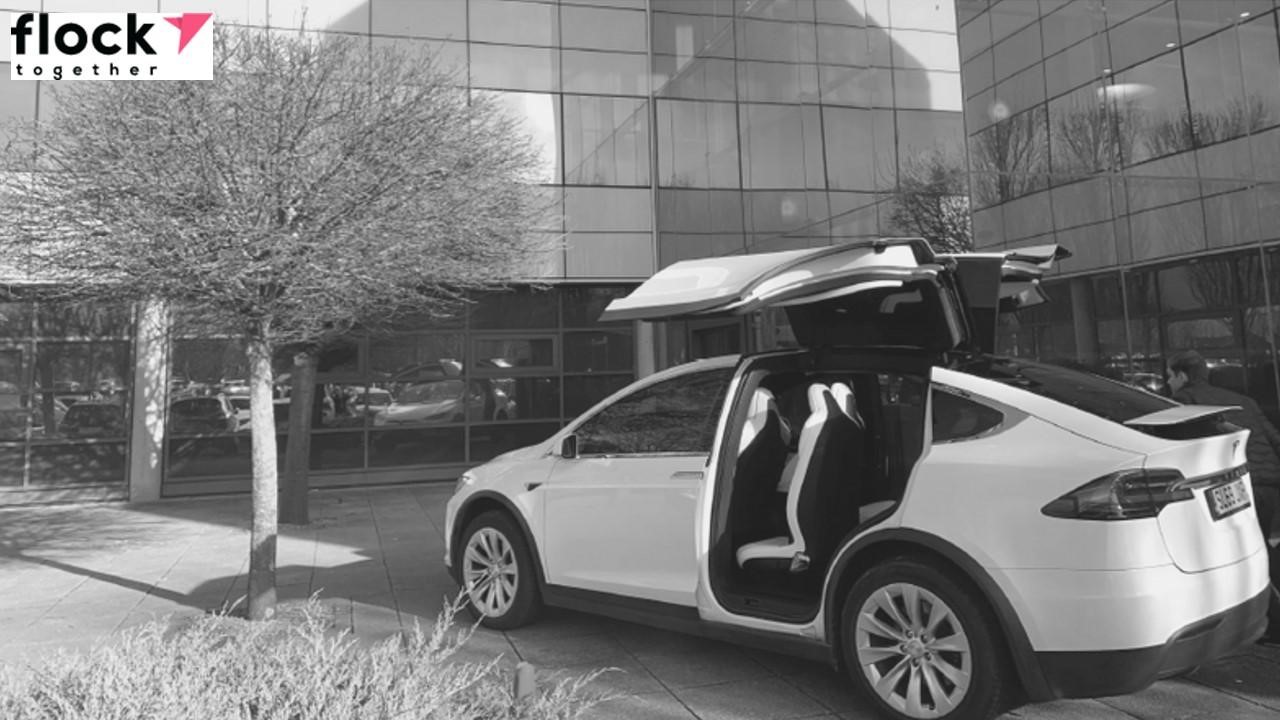 Objectives:
Help the NHS reduce transport emissions and meet their net zero targets

Improve access to the workplace for NHS staff

Save money for the NHS by consolidating services and making better use of fewer vehicles
We want to reduce transport related challenges for employees and patients at NHS Hospitals by providing a sustainable, optimised electric fleet solution that improves access and reduces cost.
Our technology platform ensures the use of each electric fleet vehicle deployed is maximised and benefits as many users as possible. This is done by enabling multiple sharing options including shared commutes, patient transfer and self-drive options. Our approach is fully automated and self-service using a bespoke configured mobile application available for employees and guests / patients.
Users and their needs
The key user segments targeted by our service in this project are National Health Service (NHS) employees and patients. The key customers are individual NHS Trusts across the UK.
NHS employee (commuting) problems
Limited car parking availability at many NHS sites

Limited access to public transport that coincides with shift times (day, night and during public holidays)
Patient problems
Limited car parking availability

Cost of parking at sites

Appointment no-shows and punctuality issues due to travel disruptions

Stress caused by current inflexible travel options - particularly when appointments overrun
NHS Trust problems
Car parks at full capacity

Tough sustainability targets

Better use of mobility budget

Inefficiency of patient home transfer services

Cost of grey fleet (a vehicle owned and driven by an employee for business purposes. NHS employees are reimbursed on a pence per mile basis)
The two key user needs across all the services are flexibility and reliability - the ability to deal with unexpected changes easily, without worry or stress that the user will be let down.
The biggest challenges for the project to meet these needs are:
Determining the optimal number of electric vehicle and driver assets to deploy in order to provide an attractive, flexible enough service to staff and patients whilst also utilising the NHS Trust mobility budgets better.

Stimulating behaviour change amongst NHS Employees and patients who are currently private car users
Service/ system concept
The Flock service ensures the use of each vehicle is maximised and benefits as many users as possible by enabling multiple sharing options in a novel and user-friendly approach. The service is powered by unique shared mobility functionality that enables each vehicle to be used dynamically in three ways:
A dynamic door-to-door commute service provides better access to hospitals for employees who are often working shifts at odd times of the day when public transport is limited or unavailable. Commuters just need to download the app and enter their commuting details to see commute rides that might work for them

As the managed commute service is only required at certain times of the day, we offer the same vehicles and drivers for convenient shared guest / patient services throughout the day. Patients will download the app, enter their appointment details and see rides that might work for them to and from the hospital.

The same fleet of vehicles will also be available for self-drive bookings by the hour for business or personal use by staff. This means that an NHS employee can access a fleet vehicle using a smartphone application and gain instant access if the vehicle is available. Keyless entry on the vehicles allows the vehicle to be accessed via the app and enables the NHS trusts to keep track of pool car utilisation and availability automatically.
The system works by feeding the requests from multiple users made in the passenger app (ride pickup point, destination, required arrival time etc) into a 'logistics module'. The logistics module then calculates the best way to use the available vehicles and drivers to provide as many rides as possible to the passengers. The driver app shows each driver where they have to go to pick up passengers along a calculated route optimised for maximum vehicle utilisation. Global navigation satellite systems (GNSS) allow the Flock system to accurately show the riders where their driver is in real time (via the Vehicle tracker component) and show the drivers where specifically a rider is in real time (via the passenger's mobile device). The GNSS also allows the Flock system to determine when a passenger is actually in the vehicle automatically so that users and drivers don't have to manually confirm they are in the vehicle.
When the electric vehicle is not being used or is not charging, staff, with predetermined permission, can book the vehicle via their Passenger app, if the Vehicle management service has determined it is available and then unlock the vehicle with their app using the Keyless entry hardware fitted to each vehicle.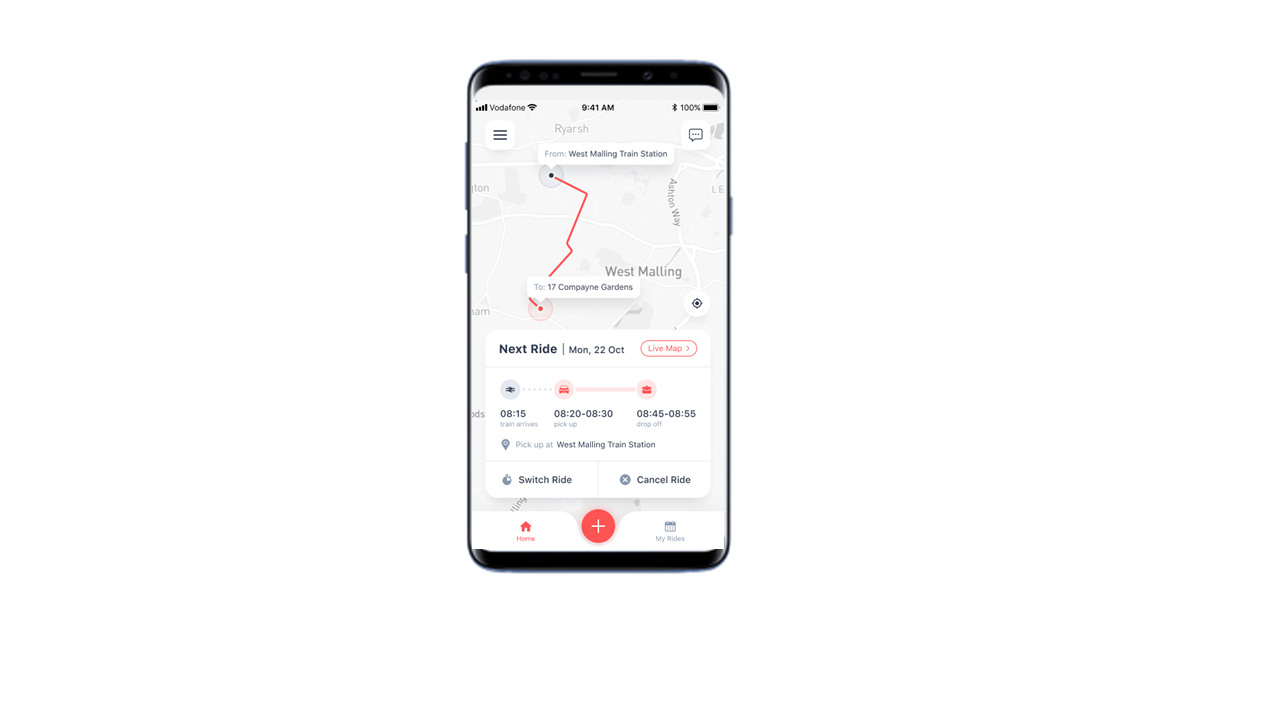 Space Added Value
Satellite Navigation technologies are used in this project so that we are able to achieve an understanding of the current location of vehicles and individuals and optimise our routing system as a result of accurate real-time location information and routing data.
We combine Global Navigation Satellite Systems (GNSS) with the European Geostationary Navigation Overlay Service (EGNOS) - Europe's regional satellite-based augmentation system (SBAS) - to enable a location accuracy for vehicles and riders between 0.5 and 3 metres. This level of accuracy enables us to achieve critical functional capabilities including: automatic passenger vehicle onboarding detection, public transport detection, parking utilisation, automatic arrival messaging and accurate real-time route navigation. Numerous other GNSS correction services are available, including Real-Time Kinematic (RTK), Atmosphere Correction (AC) and Precise Point Positioning (PPP). However, we have implemented SBAS due to the economic benefits and the characteristics of our real-time vehicle tracking use case.
Current Status
The first stage of the project has focused on information gathering and research. Extensive documentation on current transport facilities and providers has been analysed from NHS Newcastle and NHS Hampshire trusts. On-site observations of transport and parking facilities at NHS Hampshire at NHS Newcastle have been conducted alongside an online survey with NHS Hampshire staff to fill gaps identified from the desk research. Six in-depth stakeholder interviews have been conducted with NHS staff (3 from each NHS Trust in the project) and an environmental benchmark report has been prepared based on the current transport research conducted. All of this work is being collated into a concise requirements document and informs the initial system and service architecture to be taken forward in the project.
The next stage of the project sees the development of a prototype of the service user interfaces as well as development of a simulation for different models of service deployment at NHS Newcastle and NHS Hampshire to determine the potential impact of the service and its feasibility.
Prime Contractor(s)
Subcontractor(s)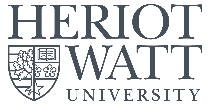 Status Date
Updated: 17 May 2022
-
Created: 17 May 2022