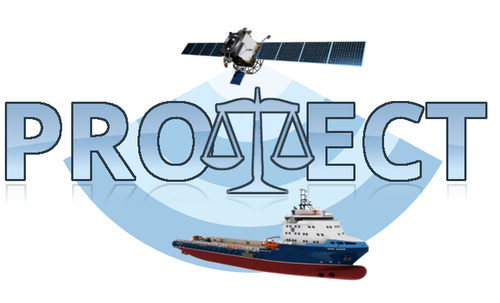 Objectives of the service
The project objectives were to engage with the maritime piracy user and stakeholder community to ascertain the challenges and shortcomings in current counter-piracy systems and operational processes to identify gaps and propose suitable services. One of the primary motivations for the project was to investigate how some of the counter-piracy and situational awareness capabilities (including secure information sharing) that are currently the preserve of the military can be brought into the civil domain.
More specifically, the project undertook the following;
Identified and evaluated the economic and non-economic viability, critical success factors and risks pertaining to the implementation of the proposed system as a sustainable service
Identified the most critical elements needed for improved situational awareness, then specified and developed a proof-of-concept to validate the feasibility of these elements
The project provided a roadmap towards implementation of sustainable operational services.
Users and their needs
The target users will include the following:
Maritime security organisations
International shipping organisations
Maritime safety
Marine insurers
Maritime advisory authorities
The crew aboard vessels, primarily masters, shore based personnel, as well as maritime counter-piracy authorities require the following capabilities for improved situational awareness:
The capability to identify suspect vessels e.g. distinguish fishing boats from pirate boats and skiffs or motherships
The capability to track and monitor pirate boats/vessels once identified
Long-range monitoring of vessels along a route i.e. the capability to monitor vessels further ahead along the planned route e.g. beyond the 20 nautical miles capability that is currently provided
Capability to access information on suspicious piracy related activity along scheduled routes
Capability to predict or identify threats in advance and receive appropriate prior notification
Capability to optimise vessel routing taking into account weather information, fuel efficiency and risk of piracy attack
Service/ system concept
The proposed system concept is focused on capability of innovative aggregation, processing, fusion and correlation of historic, encyclopaedic as well as real time intelligence information in any format and from varied sources into a single integrated piracy information data bank. Users can then set business rules and customise the output from the piracy information data bank to suit their specific needs e.g. the abnormal activities to be notified about, specific geographical locations to focus on, etc.
Additional services proposed during the study include the following:

1. Capability to detect suspicious vessels by exploiting ship borne radar collaboratively combined with vessel movement pattern analysis to identify suspect vessels.
A prototype was developed that demonstrated that it is possible to interface with on-board shipborne radar to collect information about objects in the vicinity of a vessel and transmit this information via Satcom. This information was fed to Thales's Pattern of Life algorithm to support identification of suspicious activities.

2. Capability to enable non-pirate vessels to be identified in High Risk Areas (HRA) exclusively via GPS and SATCOMs.
Satellite AIS information was collected using Luxspace's Gloabal AIS data service and was fed to Thales's Pattern of Life to support identification of non-pirate vessels. The on-board application also enabled the vessel's GPS coordinates to be sent via Satcom.

3. Capability to exploit the encyclopaedic piracy information data contained within the system for auxiliary services such as;
A smartphone or tablet device application that can be used to ensure compliance with BMP4.
A smartphone or tablet device application that can be used by authorised personnel to upload information in real time, including photos of suspicious activity into the system.
This feature was not considered as critical to demonstrate the feasibility of the PROTECT system.

4. Capability to re-route vessels taking into account likelihood of piracy incident, fuel cost, weather…
The feasibility study fed Stormgeo's routing solution with the high risk areas generated by the PROTECT system. Stormgeo's routing solution was able to suggest alternatives routes to avoid the high risk areas. The suggested routes also took into account fuel consumption and the scheduled arrival time.

5. Capability to utilise EO imagery to identify piracy vessels, skiffs and dhows will be accommodated during implementation of the proposed piracy information data bank.
The possibility to utilise EO imagery to identify piracy activities was analysed as part of the state-of-the-art activities. However, the economic ramifications on the cost of the system of incorporating this capability were not deemed to be sustainable.
Space Added Value
The space assets that have been used are:
Satellite communication: For sending and receiving applicable situational awareness data in near-real-time aggregated from various on-board and shore based sources/providers.
Satellite navigation and satellite AIS: For geo-localising vessels and activity patterns in support of distinguishing suspect vessels or boats.
Earth observation imagery: To support identification of pirate mother ships, skiffs and boats as well as on-land piracy activity.
Current Status
The final review meeting was held on the 29th of January 2015. The outcome of the roadmap and recommendations task was presented at the final review meeting as well as the finalised viability analysis.
A number of players and stakeholders in the maritime transport sector supported the study, these include Herning shipping, Gardline shipping, and South Asia and Africa Regional Port Stability Cooperative (SAARPSCO).
Having demonstrated both the technical and economic viability of the PROTECT concept, the consortium is ideally placed to undertake a follow-on phase to develop an operational/commercial service. However, due to lack of consensus within the consortium on service development and delivery, the demonstration phase is not being pursued in the immediate.
Prime Contractor(s)
Status Date
Updated: 28 September 2016
-
Created: 15 February 2014