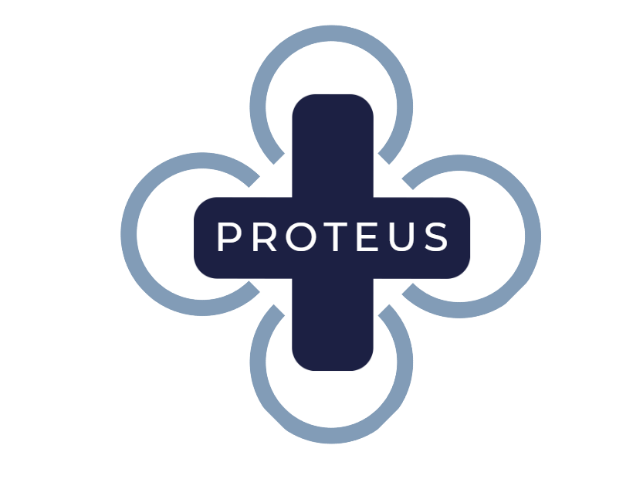 Objectives of the service
This drone delivery service builds upon the Skyports' SEDDCR project (funded through ESA's COVID-19 UK call), which demonstrated the benefits of delivery via drone, flying 14,000 kilometres beyond-visual-line-of-sight (BVLOS) over three months. During the pilot trials, the service saved an estimated 11,000 hours of pathology sample waiting time. It increased the quality of patient care of 1,000 residents by connecting four medical facilities with up to 20 flights per day.
The primary objective of the service within Proteus is to provide a permanent and scalable high-speed drone logistics network for the NHS highlands, building on what was proven in the pilot trials. The fundamental difference in the service is the ability to move away from predefined routes. The objectives of the service, therefore, are to allow a flexible operation not limited to just logistical use cases. This shall be used to iterate the best possible design of a hub and spoke network to yield maximum service availability. Furthermore, increasing the utilisation of the aircraft through different use cases (allowed by the flexibility of routes) can lead to decreasing operational costs.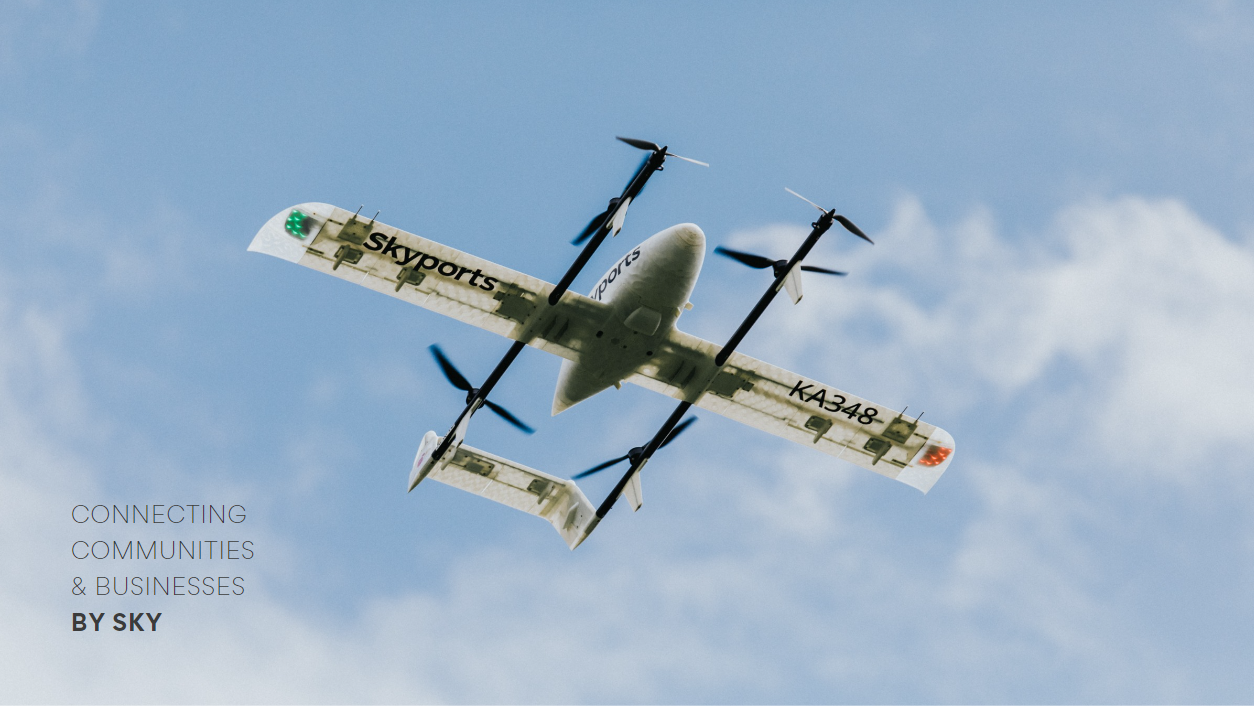 Users and their needs
Proteus serves NHS Scotland users across the Argyll & Bute region of Western Scotland. As part of the project, six medical facilities and their communities can benefit from medical drone deliveries, providing faster, on-demand processing of medical tests and pathology samples.
Specifically, it is the doctors, nurses and other medical professionals who need to rapidly move pathology samples, medicine and equipment between medical facilities. These users are looking for a fast, frequent and reliable solution which meets the following requirements:
Cargo maintained within the cold-chain environment (for specific items),

Clear audit trail of transportation responsibilities,

Operationally effective for the NHS (e.g. unloading the drone, receiving packages, and handoffs do not require excess resources to facilitate); and

Cost effective.
The drone network established under SEDDCR proved itself in the fight against COVID-19 and supported medical provisions and services for people in remote and hard-to-reach areas. Proteus is converting this temporary pandemic service into a permanent one by introducing a new Transponder-Mandatory-Zone (TMZ). The TMZ allows drones and manned aircraft to de-conflict and fly together. This airspace is designed to allow such a drone service to be a permanent daily service for the residents of Argyll and Bute. It forms a blueprint for the drone industry to scale-up commercial operations, facilitating an enhanced medical service to remote communities and their people.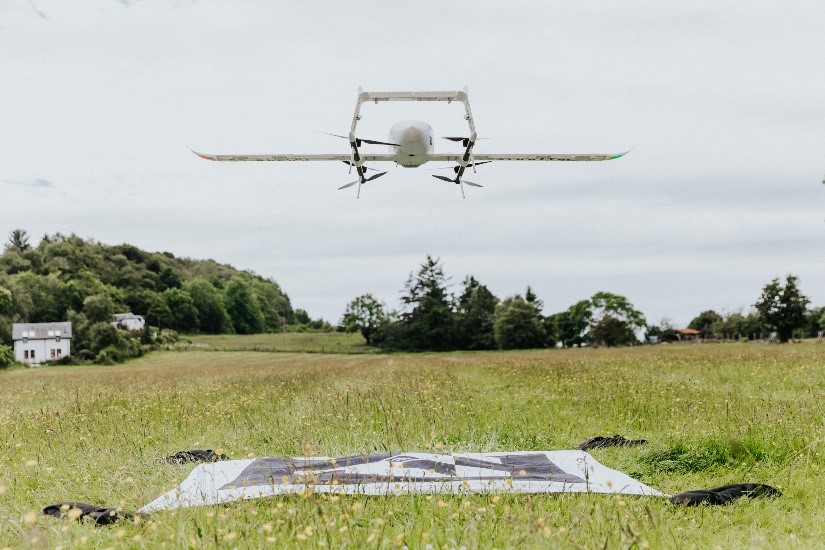 Service/ system concept
Skyports' long-term strategy is to connect communities to vital supplies by flying drones for its partners on a daily, recurring, sustainable, and commercial basis. The system concept that drives the Proteus service is critical to this vision. Skyports aims to design and demonstrate a framework for Uncrewed-Aircraft Systems (UAS) to operate Beyond Visual Line of Sight (BVLOS) of the remote pilot, in order to support a variety of uses cases, including, but not limited to, medical deliveries on behalf of the National Health Service (NHS), parcel delivery and Search and Rescue missions. The proposed solution relies on a unique airspace structure, a Transponder Mandatory Zone (TMZ), that requires all aircraft within it to be electronically conspicuous, facilitating detection and avoidance of other aircraft in the area. The hardware and software necessary to prove this concept will be developed as part of the project. Although the concept of using a TMZ to support BVLOS UA operations is not new, the systems designed within the project aim to provide a safety case that will be the first of its kind approved by the UK Civil Aviation Authority (CAA), while also supporting operations in areas under different aviation regulators, such as the European Union Aviation Safety Agency (EASA). The initial pilot project will involve Skyports operating their UAS fleet within a designated airspace area on the west coast of Scotland to deliver and collect medical supplies for NHS Highland.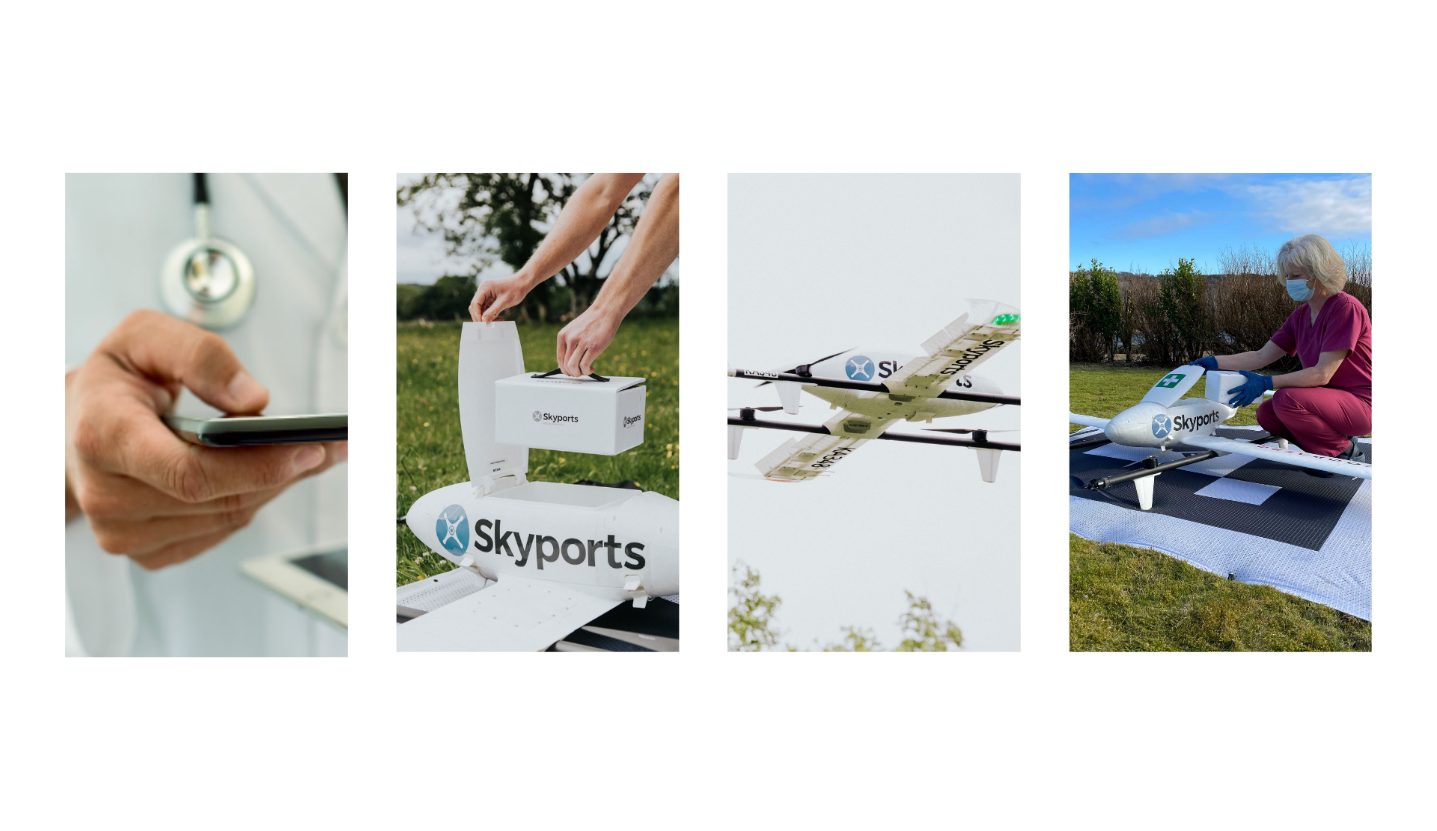 Space Added Value
PROTEUS relies on the following space assets:
Satellite Communication (SatCom): The drones fly automatically on pre-planned missions but are overseen by a trained remote pilot monitoring the drones. The drones are connected to the pilot through a communications link, which is comprised of both LTE (i.e. mobile phone networks) and SatCom links. While the signal strength of LTE can differ based on the drone's location and altitude, SatCom is always present and ensures that the drone pilots are always able to monitor the performance of the drone and take control if required. The SatCom link is therefore a critical safety redundancy component of the overarching drone delivery system.

Satellite Navigation: The drones fly pre-programmed routes passing through waypoints which are defined by GNSS coordinates and altitude levels. The drones have a Global Navigation Satellite System (GNSS) receiver, which utilises the GNSS constellations to determine its position.

Satellite-enabled Mission Planning: Mission planning is a critical task which involves studying the geography and terrain of the area being overflown to ensure that the operation is conducted safely and in compliance with UK aviation regulations. Up-to-date and accurate satellite imagery greatly enhances the mission planning process through understanding elevation levels, potential obstructions, ground risk profile and other important elements.
Current Status
Operational Status:
Simulator testing of the TMZ concept has been concluded where the historic crewed aircraft tracks have been replicated in a virtual environment. The drone conducted multiple missions to ensure it reacted appropriately to other traffic in the area.
The testing of the TMZ concept is to test the system in a controlled airspace environment at Predannack Airfield, Helston. These tests will take place in a permanent danger area which allows the system to be trialled in segregated airspace without the need to apply for a temporary danger area. During testing, the drone will conduct multiple missions to simulate the type of flying it will complete during its service in Scotland to gather data which will be presented in the regulatory submission, in turn demonstrating the drone behaves in a safe manner when in contact with simulated crewed traffic.
Regulatory Status:
Currently, TMZs within UK airspace are used to enhance the conspicuity of aircraft operating in busy airspace when the establishment of a more restrictive airspace class is not needed.
Essentially, they exist to improve the safety of a busy chunk of airspace without being too restrictive. Despite there being multiple TMZs in use, this is a new regulatory concept to the UK CAA for drones to act as conspicuous aircraft within a TMZ, therefore new air regulations, enforcement, and scrutiny is required to minimise risk, ensure safety and ensure of equal equity for all airspace users.
Currently, Skyports is preparing an Operating Safety Case in collaboration with the CAA Innovation Team to submit to the CAA RPAS and Airspace team.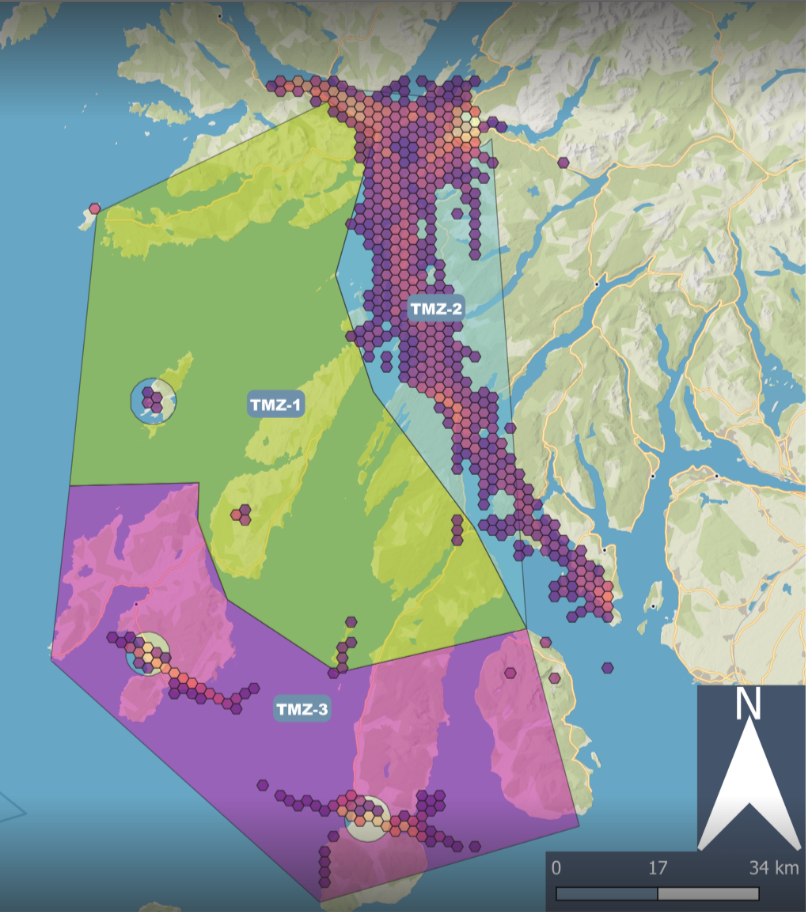 Figure 4 displays the TMZ as 3 sectors, TMZ-1, TMZ-2 and TMZ-3. This is to ensure if non-electronically conspicuous traffic requests to enter a TMZ, drone usage in that particular TMZ area can be stopped rather than the whole TMZ. The Hexagons in Figure 4 represent historical crewed aircraft traffic.
Aircraft Status:
Skyports have been sourcing and testing the latest generation of un-crewed aircraft to be used for the project. The new aircraft boasts an improvement in uptime, speed and range by incorporating a cutting-edge composite fuselage as well as upgraded propulsion and avionics systems.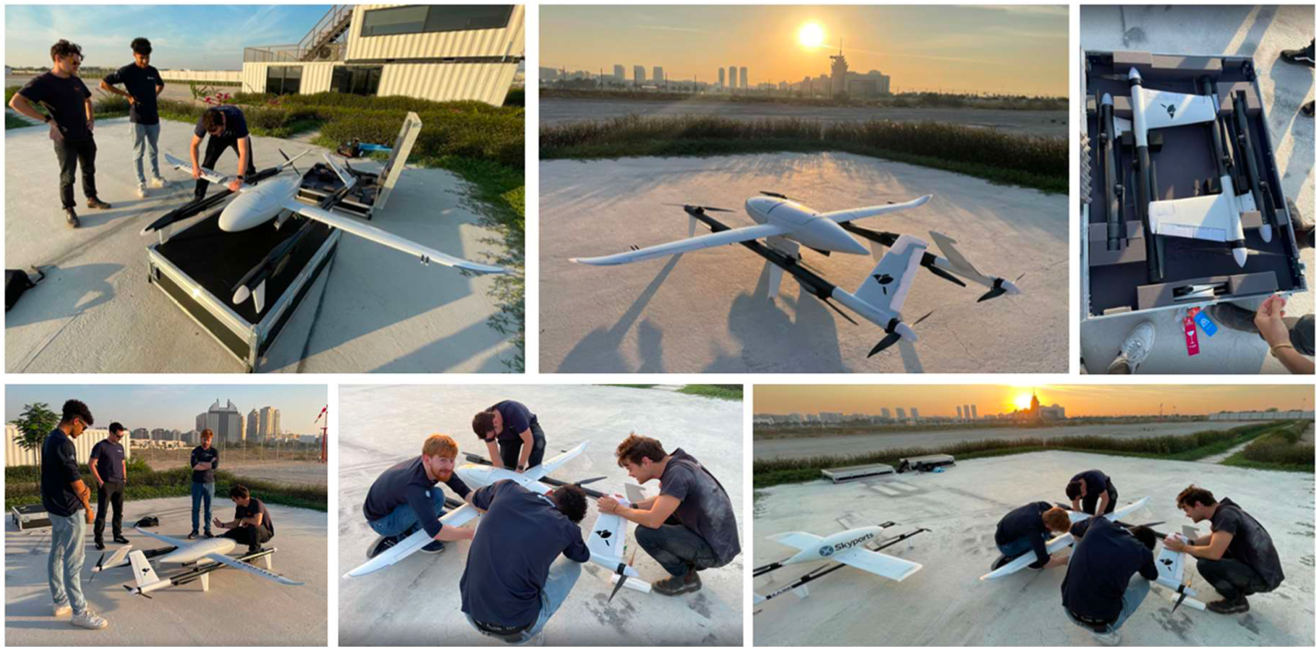 The project passed the Critical Design Review milestone in March 2023 and the next milestone is the Factory Acceptance Test, expected by June 2023.
Prime Contractor(s)
Status Date
Updated: 16 May 2023
-
Created: 16 May 2023