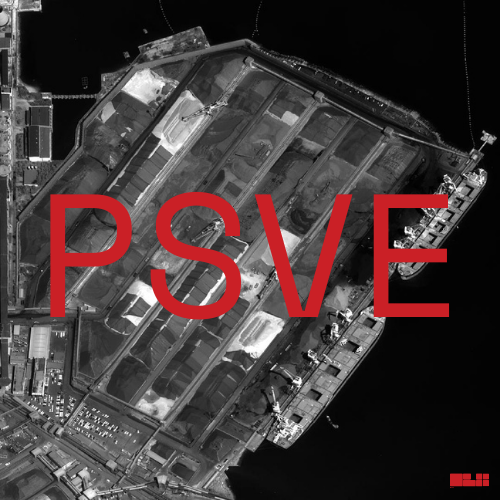 Objectives of the service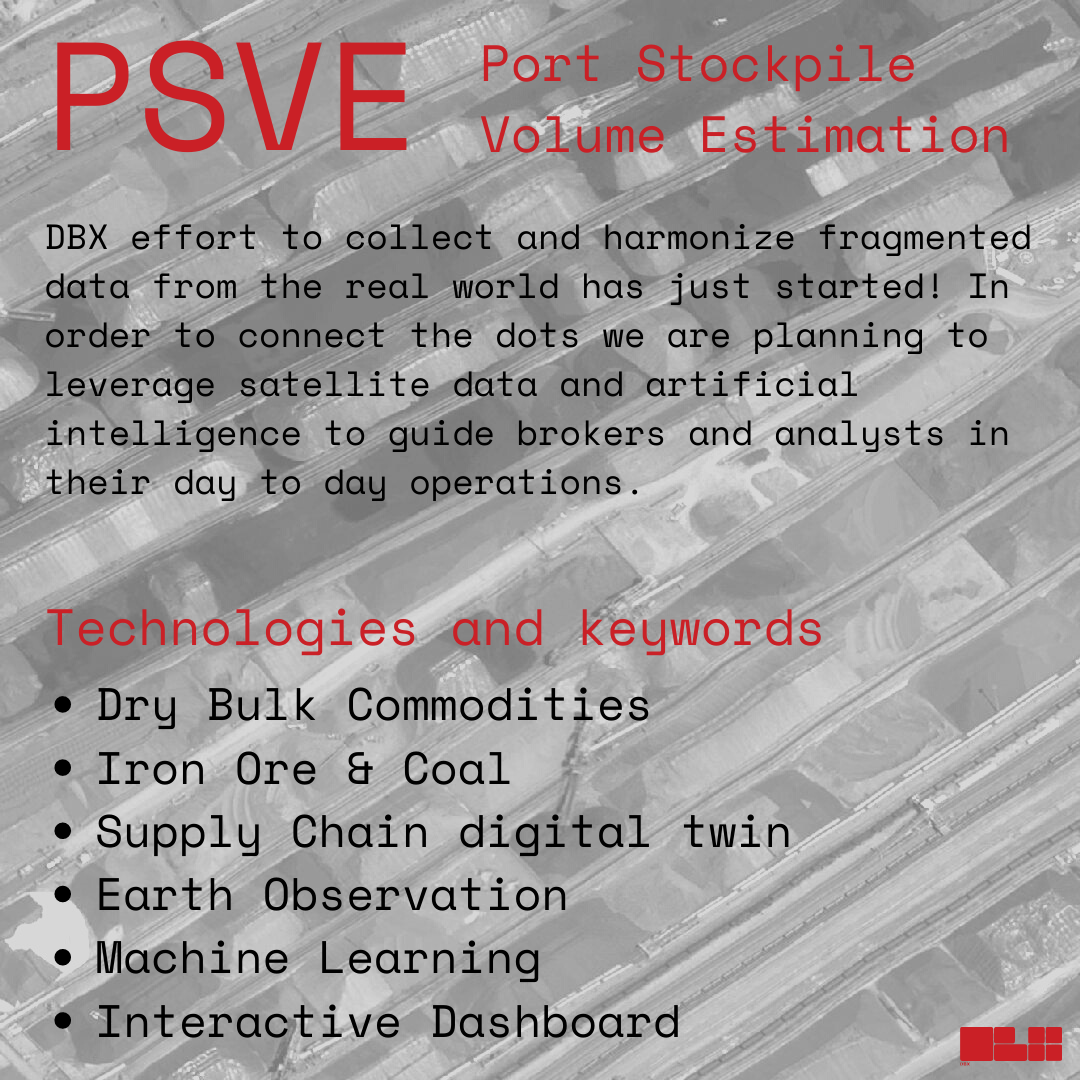 Overview of the PSVE module, as designed by DBX research. Basemap credits: Pleiades/CNES
The PSVE module aims at quantifying the volume of dry bulk commodities (e.g. iron ore, coal) held at large international commercial ports, critical for commodity trading; the collection of the stockpiles of a given commodity, hosted at a load/discharge/hybrid commercial port, is defined as 'inventory'. The intelligence about these inventories is a key factor for generating predictive estimations of commodities' price fluctuations. In order to shine a light on a notoriously opaque supply chain, and to facilitate commodity analysts and physical traders alike, DBX is generating an algorithmical, evidence-based workflow to monitor the geospatial patterns of the aforementioned inventories, based on the integration of optical multiband space-borne sensors (S-2 MSI and PlanetScope), in order to measure the area and estimate volume and mass of given inventories on a weekly basis.
Users and their needs
The users DBX is targeting:
Producers (mining companies);

End users (steel mills & power stations);

Physical merchants (trading houses);

Financial players (banks, hedge funds)
On a macroscopic level, we could summarise the user needs as:
Inventories of dry bulk commodities (i.e. iron ore, coal) higher frequency updates (potentially 3 times per week).

Global coverage of inventories and market intelligence. Provide insights into ports and steel mills/power plants/mines across the globe and not only China, where most of the market analysis focuses on.

Breakdown per individual asset, (e.g accurate figures for a given Load Port/Steel Mill), and per commodity type/brand (i.e. commodity sub-type: metallurgical coal vs. thermal coal; commodity brand: iron ore 'Pilbara fines' from Rio Tinto).

Evidence-based, unbiased data with robust correlation with market trends.
Service/ system concept
The PSVE module SaaS architecture has three layers from left to right:
Data Input layers

Satellite imagery data is collected and processed to detect the areas of commodity interest

National Statistics / Customs data / External data sources is collected and forms the ground truth and benchmarks for the PSVE outputs

Dry Vessels AIS data are collected and geotagged

Data processing + business logic layer

Raw data storage stores all raw & preprocessed data. These data will be the input for the fusion algorithms

Fusion algorithms combining available data and producing the final, refined dataset

Dashboards + periodical reports

Visualisation dashboards demonstrating the key & actionable insights

Space Added Value
DBX's vision is to deliver an independent, accurate, near real-time source of data for commodity markets, improving transparency & efficiency in the supply chain.
The key pillars to achieve DBX vision are:
Develop ML algorithms for satellite imagery classification (Sentinel-2 MSI, PlanetScope, VHR) to retrieve the presence/absence of stockpiles, volume estimation and weight conversion of the stockpile per port location.

Fusion with Shipping data (DBX Cargo Flows) to increase the overall accuracy of dry-bulk commodities' supply & demand context.
As such we are expecting to be able to offer to the commodity space a solution that:
Has global coverage, and reaches higher granularity in terms of update frequency and available, survey-based services.

Shines a light through the dynamic and unfortunately opaque, broader dry-bulk commodity supply chain context, and it is basically a plug-and-play tool for the sectors' professionals.
Current Status
The project started on the 13th of April; DBX clients and prospect beta users participated in a series of roundtables to assess the industry's pain points and to be interviewed by the team's product manager and trading analysts. DBX, at the time of writing, has already developed a pixel-based analysis module, capable of differentiating commodities' spectra based on different classification algorithms.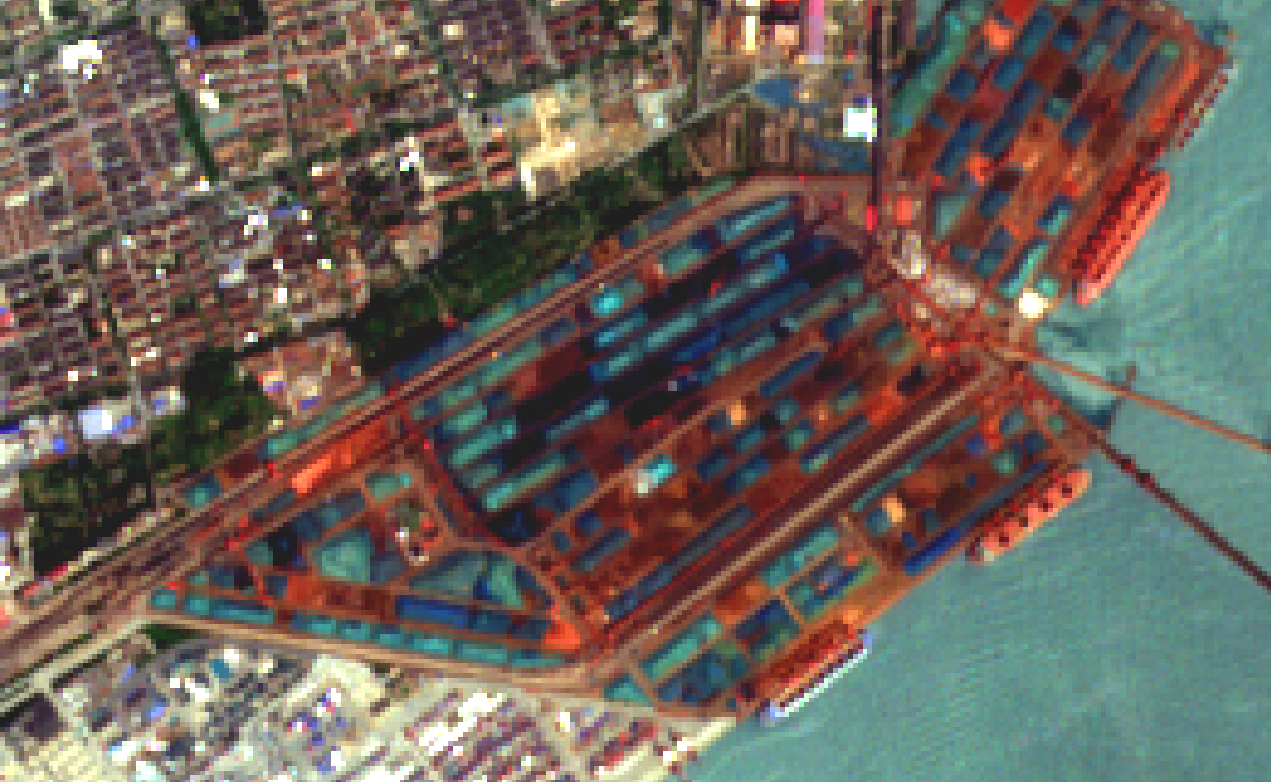 Prime Contractor(s)
Status Date
Updated: 30 June 2022
-
Created: 17 May 2022