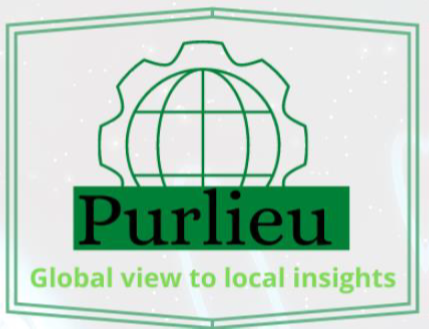 Objectives of the service
The Farmeye Purlieu system brings hedgerow surveys and monitoring into the 21st century. The system combines traditional well-established methodologies for surveying hedgerows with state-of-the-art precision GPS/GNSS, photogrammetric techniques and low-cost terrestrial lidar scanning (TLS).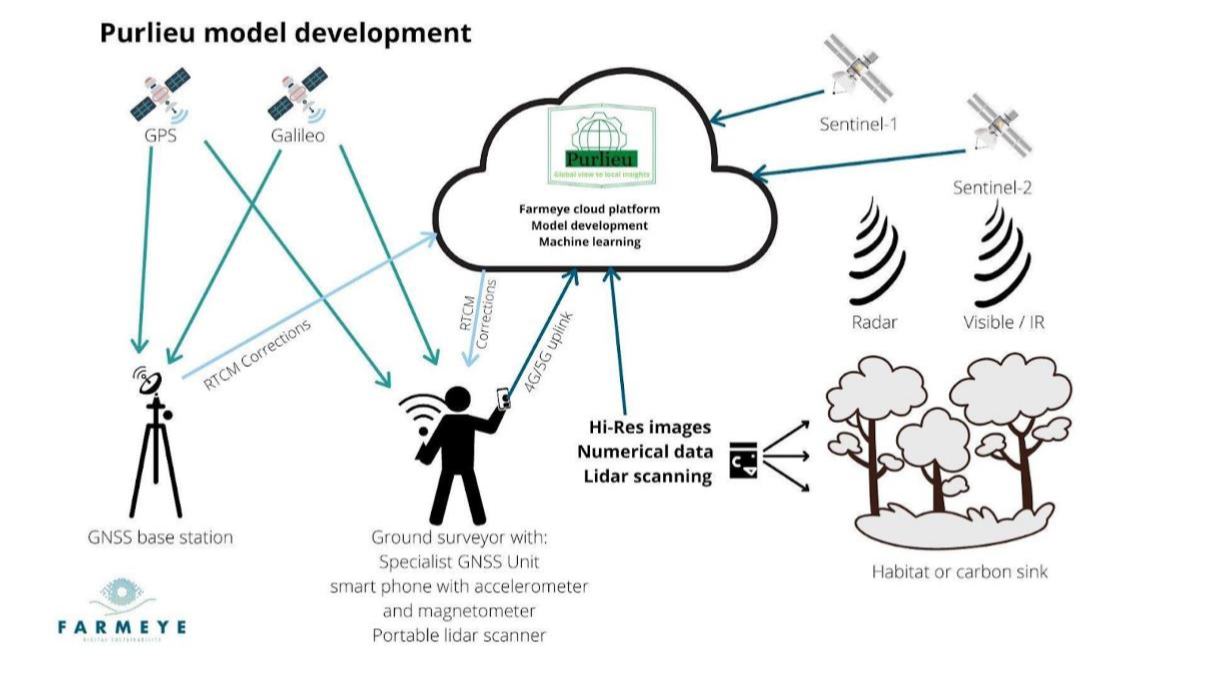 The measurement of environmental sustainability is in its relative infancy in agriculture. More and more, there is a greater need and urgency for reliable and robust, farm level sustainability measurements. The market for this is growing presently with governments placing more emphasis on climate action targets agreed at an international level. Farmers and the supply chain in general are facing pressure from policy makers to ensure their production systems are working toward carbon neutrality and to ultimately impact positively. The main need expressed by the supply chain is for methodologies to measure and report farm level impacts. These methods currently do not exist. Most methods are utilising generic data that does not truly reflect the unique variance between production systems. There is a growing requirement to capture and analyse data to provide farm specific environmental sustainability metrics. With Purlieu, Farmeye will be one of the first companies to bring this technology to market.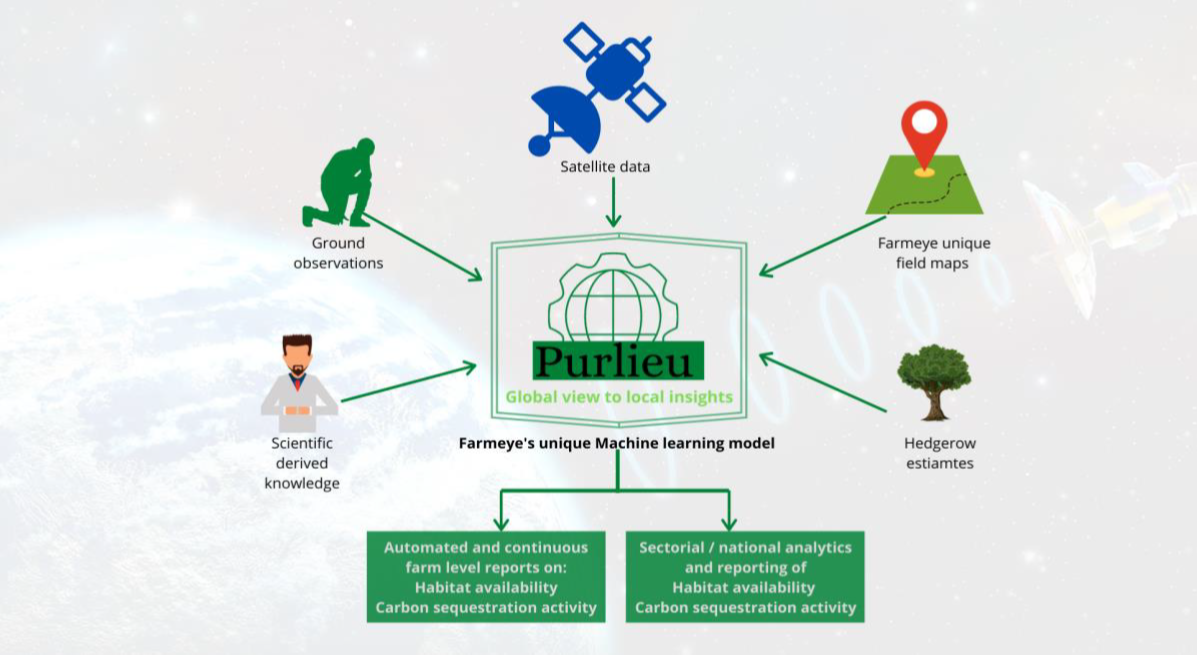 Users and their needs
The targeted user communities and those involved in Purlieu included:
Agri corporations

Farmers Groups

Government agencies and representatives

Farmers

Farm advisors
The needs of these users range from general interests to policy and potential forthcoming requirements in relation to on-farm carbon sequestration and biodiversity regulations.
The current challenge met by these actors in terms of farm level sustainability metrics can be summarised by the following:
Little is known about the entire farm level data sets around environmental data

Hedgerows have a known value for habitats and carbon sequestration, but measurementmethodologies are scarce

Current solutions are manual, paper-based, laborious and expensive
Users will require a digital, verifiable, map-based system to measure, monitor and manage farm level data relating to hedgerow carbon and biodiversity value.
Target countries initially include:
Ireland

UK

France

Benelux
Service/ system concept
The purpose of the Purlieu project is to map and measure farm hedgerows at selected farms and use that data as 'ground truth' to create a computer model which can be applied on a much wider scale using earth observation technologies. The outputs of the model will be reports for farmers, researchers and policy makers, alerts of anomalies (e.g. a cut hedgerow), and raw data (GIS files hedgerow carbon kg /m etc).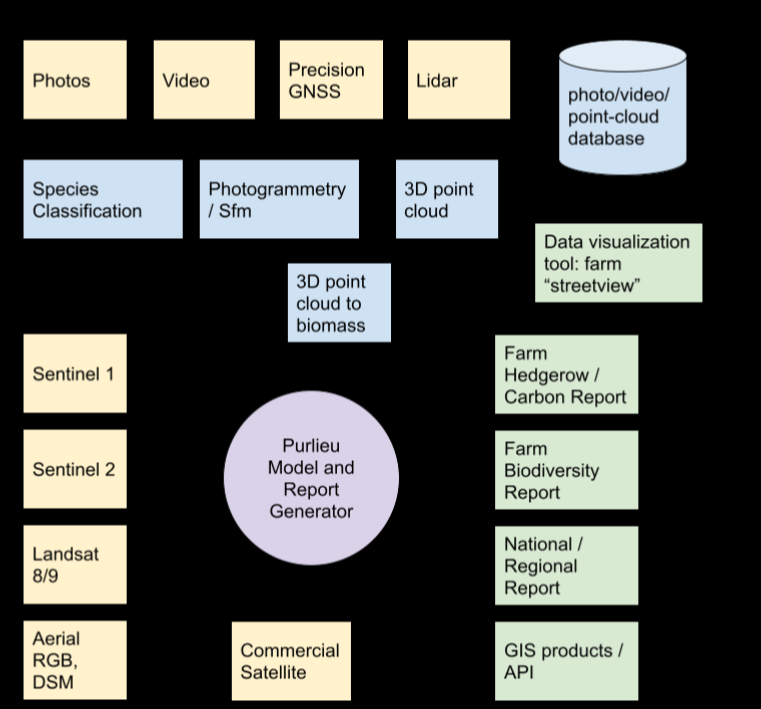 The surveyor's portable sensor platform will comprise; a precision GNSS unit, an IMU sensor, a small low power computer, and a lidar sensor. The surveyor's smartphone provides the camera sensor and communications with the internet.
Space Added Value
The Purlieu project utilises the latest generation of multi-constellation, multi-frequency GPS/GNSS receiver modules to bring low-cost centimetre level precision to hedgerow and habitat surveys. These new receivers draw on the vastly expanded European Galileo and Chinese BeiDou constellations to provide fast and reliable RTK fixes even under challenging conditions where the sky is occluded by trees.
A Real Time Kinematic (RTK) base station and rover unit was designed and prototyped that can equip a standard smartphone with cm level positioning, enabling hyper accurate geo-positioning of photographs and 3D reconstructions using photogrammetric techniques. The price point of both base station, rover and related hardware combined is well under €1000.
In addition to ground level surveys, the Purlieu project explores the application of the EU's Sentinel-1 and Sentinel-2 earth observation satellites to hedgerow monitoring. The Sentinel earth observation products have the advantage of frequent revisit time and no charge for the data. A software application was developed that automatically downloads and processes Sentinel-1 radar, and Sentinel-2 visual and near-IR products covering the island of Ireland and then examines the pixels covering the field boundaries and hedgerows mapped in Farmeye's database (currently over 10,000 farms). The resulting data with modern data analytics techniques is hoped to provide nationwide information about the health of hedgerows and the ability to detect the destruction or creation of new hedgerows.
Current Status
Purlieu successfully achieved the feasibility study objectives of the ESA kick-start phase.
Strengths, weaknesses, risks and opportunities were identified and quantified.
The main strength is the novel combination of EO tech with ground-truthing surveys. Purlieu's blended approach using low-cost hardware and intelligent software, enables a scalable, sustainable method of measuring and monitoring carbon and biodiversity in farm hedges.
Sentinel II data was found to be lacking in resolution strength to be effective. The alternative is the more costly - but more effective - tasked EO or aerial imagery.
The main opportunity is the potential for the prototyped ground-based lidar scanner to deliver low-cost 3d modelling of hedgerows at costs <20% of current methods.
Eleven key industry partners/potential customers across three European countries have engaged directly with the Purlieu Kick-Start phase to date.
A business plan has been prepared and costed showing a scalable business model becoming profitable within 7 years.
Prime Contractor(s)
Status Date
Updated: 28 April 2022
-
Created: 28 April 2022