Objectives of the service
Wide-area maritime operations, like Pollution Monitoring and Search & Rescue, are at the centre of today's geo-political environment. World-class challenges like the migrant crisis in Europe or devastating oil spills have put these operations at the centre of public opinion, and have raised the awareness for the need to create better, faster and more affordable means to support them. Performing these operations requires gathering massive amounts of data, from multiple types of sensors, over the target area, and analysing that data, in very short timeframes, to detect and identify multiple types of situations. This is obviously a huge challenge that is usually accomplished recurring to several different types of services and platforms, including satellites and manned planes, that gather data and send it to processing centres, that then run specialized algorithms and have data scientists to analyse the data and identify threat situations. Although these are all expensive and time-consuming processes, a great part of the effort is spent on the surveillance (i.e. data gathering) phase, especially because satellite data is not always available with the needed recurrence and using manned planes often involves high costs. RAPSODY aims at radically changing the way maritime pollution monitoring and search operations are performed, by creating and demonstrating the use of an advanced RPAS-centric system to support them.
In order to accomplish this, the RAPSODY team, led by TEKEVER, will:
Create a customized version of TEKEVER's AR5 Life Ray RPAS, that includes a specially prepared payload platform that is designed for carrying multiple types of sensors, fusing their data and processing it in real time on-board and on the ground using algorithms that are specific for each type of mission;
Optimize all data communications between the unmanned vehicle and the land-based processing and control centres, making the system cost effective, especially with regard to the usage of satellite communications for operations that occur beyond radio line of sight (which will be the typical condition for wide-area maritime scenarios);
Create detailed and realistic concepts of operation for effectively using the system in the context of maritime pollution detection and search & rescue operations, and therefore avoiding the typical case of investing in the creation of technology that is not applicable in real scenarios;
Design and execute operational demonstrations of the system in highly relevant scenarios. In order to consider the diverse nature of European maritime environments;
Additionally, the team will develop a business case focused on providing the system and its users with affordable and sustainable adoption scenarios. RAPSODY is an ambitious project, that aims at introducing a radical change in an area that is today a central concern for Europeans, and for the world in general.
Users and their needs
RAPSODY aims at supporting the European Maritime Safety Agency (EMSA) in providing services to the national/governmental administrations and bodies in charge of maritime safety operations, like Search and Rescue operations, and responding to maritime pollutions, e.g. in case of oil spill events.
EMSA provides technical assistance and support to the European Commission and Member States in the development and implementation of EU legislation on maritime safety, pollution by ships and maritime security. It has also been given operational tasks in the field of oil pollution response, vessel monitoring and long range identification and tracking of vessels. In participating in RAPSODY as an institutional service provider, EMSA brings a valuable and critical expertise as well as End-Users insight, which will be instrumental in the RAPSODY success and the future usage of RPAS in maritime safety operations.
EU maritime area is quite extensive and with an intensive maritime traffic. Coastal states end users aim for new, more effective and cost efficient solutions allowing maritime monitoring with widest coverage and prompt systems response to critical events. RAPSODY will provide a RPAS platform capability to monitor wide areas based on an advanced sensor platform, advanced on-board intelligence and data processing, capable to perform multiple and different CONOPS addressing the operational needs of the users.
RAPSODY responds to the following End-Users requirements:
Maritime Pollution Monitoring
Search & rescue

Detection of oil spills with low false positive/negative rates
Detection and identification of potential polluters, pollution markers and warnings.
Daytime and night-time operations
Deliver a environmental Situational awareness picture

Detection and identification of metallic objects at sea
Detection of not ordinary objects in the sea
Daytime and night-time operations
Reception of distress information and signals and prompt reaction to them.

Project supporting countries are: Portugal and United Kingdom.
Potential EU beneficiary countries: EU countries within EMSA mandate
Members of the End User Advisory Board:
Centre de Sécurité des Navires France
Autoridade Marítima Nacional, Portugal
BAFG Germany
Department of Transport UK
The Netherlands Coastguard, Netherlands
Malta transport, Malta
European Maritime Safety Agency
Service/ system concept
The Service proposed is based on the collection of maritime data with an array of sensors on-board of a RPA: LWIR (Long Wavelength InfraRed), EPIRB, AIS (Automatic Identification System) receiver, etc. Integration of SAR is planned in further release. Sensor data is processed and sent in real-time to the Operational Centre, via line of sight (LOS) or via satellite communication (SATCOM) services, where it is analysed and interpreted in order to deliver tailored information to the End-Users. The service includes data gathering with RPAS on-board sensors, data analysis and interpretation, real-time data transmission to End-Users and mission coordination with End-Users.
Based on a request for surveying and monitoring an area, the Operational Centre launches a RPAS equipped with multiple sensors. The RPAS will start covering a designated area and executes the planned Concept of Operations (CONOPS). The CONOPS is activated according to the type of operation, and can be modified in a timely fashion during the flight based on the evolution of the mission.
On-board processing allows the RPAS to automatically detect oil spills/vessels and, in order to manage the available communications data rates, to reduce the amount of data sent to the Operational Centre. The Operational Centre can always set up the sensors priorities. The RPAS sensor data transmitted is geo-referenced and further analysis is made at the Operational Centre that delivers the raw and processed data to EMSA, which fuses the data with available maritime information. The EMSA integrated maritime services then makes the mission data available to the End-Users, enabling End-Users to follow the operation.
Based on the observations End-users can also request specific flight and monitoring CONOPS in order to support best their operational needs.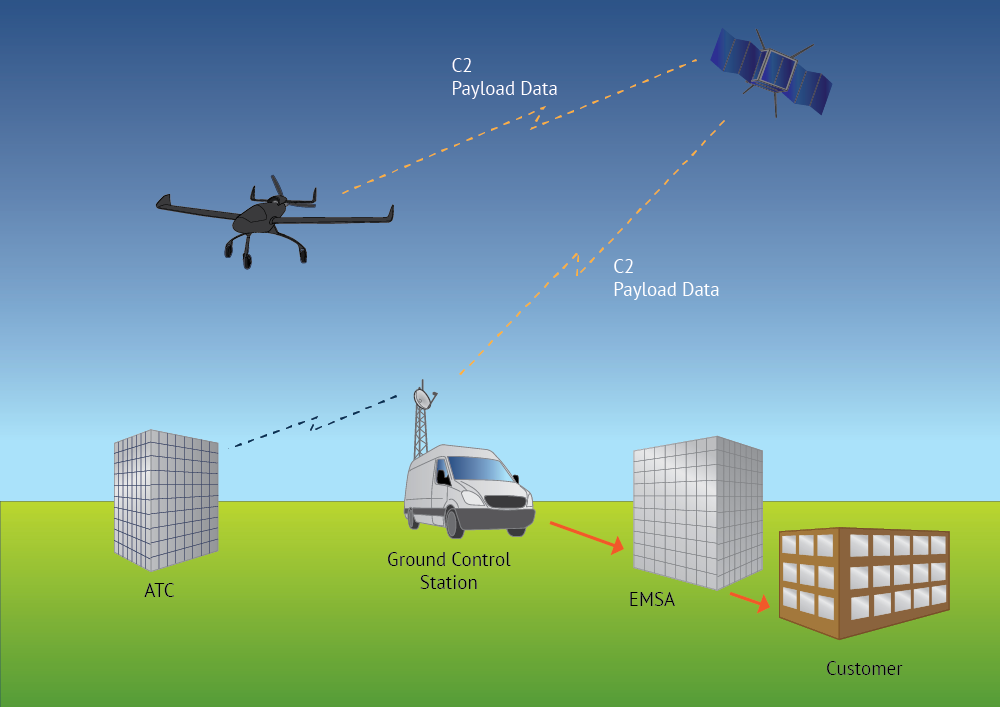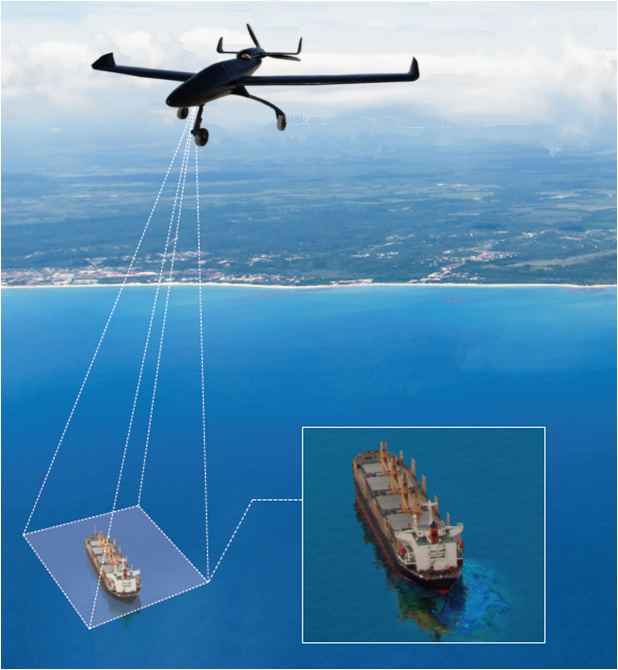 (Images credits: TEKEVER)
Space Added Value
RAPSODY explores the use of three different types of space assets. These are:
satellite GNSS (GPS) positioning for both RPAS positioning and geo-referencing of collected data (i.e. vessel or oil spill position);
satellite communication capability when in operation in Beyond Radio Line of Sight (BRLOS).
satellite imagery and satellite-AIS data will complement the airborne data products
In addition, RAPSODY is complemented with EMSA services that integrates satellite-AIS data and satellite earth observation information. The latter provides early warning alerts which are used to trigger RPAS operations.
Together, satellites and RPAS services increase efficiency and provide effectiveness of operations.
Current Status
The project started on the 1st December of 2014.
The first user advisory group meeting was held on the 18th January 2016.
The Baseline Design Review was held on the 18th March 2016
The Critical Design Review was held on the 25th November 2016
The first demonstration flights took place from the 17th July 2017 to the 19th July 2017 near Comporta in Portugal, using a single engine UAV with a L-Band primary satellite communications system for C2 (Command and Control) and GPS for navigation
A second demonstration flight took place on the 10th July 2018 near Peniche in Portugal, using a twin engine UAV with a KU-Band primary satellite communications system for C2 and GPS for navigation. Sensor payload – LWIR, EPIRB, EO Video, Longwave IR, Maritime RADAR, AIS.
During the course of the project Tekever as part of the REACT consortium have been contracted to supply RPAS services to EMSA.
Prime Contractor(s)
Subcontractor(s)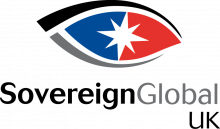 Status Date
Updated: 19 November 2018
-
Created: 10 October 2016