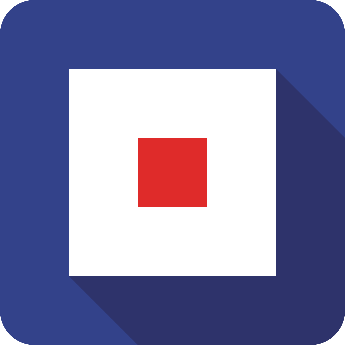 Objectives of the service
Currently, telemedicine focus is on diagnosis, remote consultation and medical advice. When practical action (treatment) needs to be taken, the patient usually still has to go to a medical facility, which takes time, effort, money and can be dangerous.
MedAssist.online (trade name of Maritime Medical Applications B.V. - MMA) believes that anyone-anywhere deserves the best medical care possible. Even when no doctor is physically present. MMA will introduce an affordable two-way- Augmented Reality service, which allows a medical professional to participate not just in the diagnosis, but also in the treatment on board or at a remote site By bringing the doctor -in particular his hands - 'visibly' but virtually on board, and at the same time the patient to the doctor, more critical medical interventions can be carried out on site, in a professional, safe and successful manner. This service will bring better, faster and safer medical care to remote communities and ships.
The pilot-demonstration service has the following objectives
Validate the user needs / requirements, service requirements in a real life setting with two launching customers
Validate the technical requirements against the systems architecture
Validate the commercial viability of the service in terms of value
proposition, revenue potential and cost.
Users and their needs
The two-way AR service will be targeted at individuals and organizations responsible for the provision of medical care, e.g. governmental bodies, local communities or private (shipping, offshore) companies and individuals. Globally this comprises:
Shipping (116.000 vessels)
Offshore Industry (9.000 facilities and vessels)
Fishing Industry (64.000 engine powered vessels > 24 M length)
Private Yachts (500.000 ships)
Remote areas (OECD 100 M , arctic areas > 150.000 people)
User needs as validated with end users are
The caretaker needs better guidance in taking measurements from the patient (Improved analysis, better intervention)
The caretaker needs increased confidence, having an expert "near" helps (More, better intervention, less travel)
The medical expert needs quality visual information to improve his diagnosis (enhances better diagnosis and treatment)
The medical expert needs quality auditory information to improve his diagnosis
The caretaker and the expert need a reliable service
The caretaker and the expert ideally require a self-correcting service in case of connection failure
The caretaker and the expert should require minimal technical knowledge to set up and run a session with the service
Image improvement is needed for the (central) image during low bandwidth
The service provides direct access for the medical expert to the patient
The service needs to meet GDPR and Medical Data requirements in the Netherlands
The scope of the service is global, starting with launching customers in the Netherlands
Service/ system concept
Our Augmented Reality technology merges two existing realities (one on a ship/remote site, one in the doctor's office) into one shared reality on mobile devices at both ends (patent pending for the technology). (Moving and static) images can be integrated, whilst sound is added to provide a superior interaction between (remote) doctor, (local) patient and caretaker.
The main components of the 2-Way-AR remote medical service:
A two-way Augmented Reality application to collaborate with a medical professional in case of an emergency.
Wifi and satcom infrastructure
Remote Consultation of medical professionals
In ReMedy DP, an end to end set up of software and hardware has been defined. Tests were performed to assess whether the end to end medical service can be delivered commercially, using two of our partners (Van oord and Stena Line) as launching parties.
The satcom and space asset components used are common in the maritime world, however combining them into an end- to end medical service, optimizing the linkages and integrating them with our inhouse developed two-way Augmented Reality app will provide a unique integrated end-to-end value proposition.
Space Added Value
These space assets and infrastructure components were used to validate user requirements and test technical requirements.

Current Status
Achievements
The following will be achieved during the ReMedy project
Assessment of Two-Way AR user needs and requirements for remote medical collaboration between caretaker and medical professional with two launching customers (Van Oord and Stena Line).
Delivery of the systems architecture for the use of Two-Way AR.
Delivery and validation of a business canvas and commercial value proposition, tested with potential customers. The commercial viability of the service has been established based on a strong business case.
Delivery of the end to end Medical Service
Delivery of Project documentation.
Work in progress
Extending the Medical Use case to Industrial applications.
Prime Contractor(s)
Subcontractor(s)
Status Date
Updated: 22 January 2021
-
Created: 06 May 2020