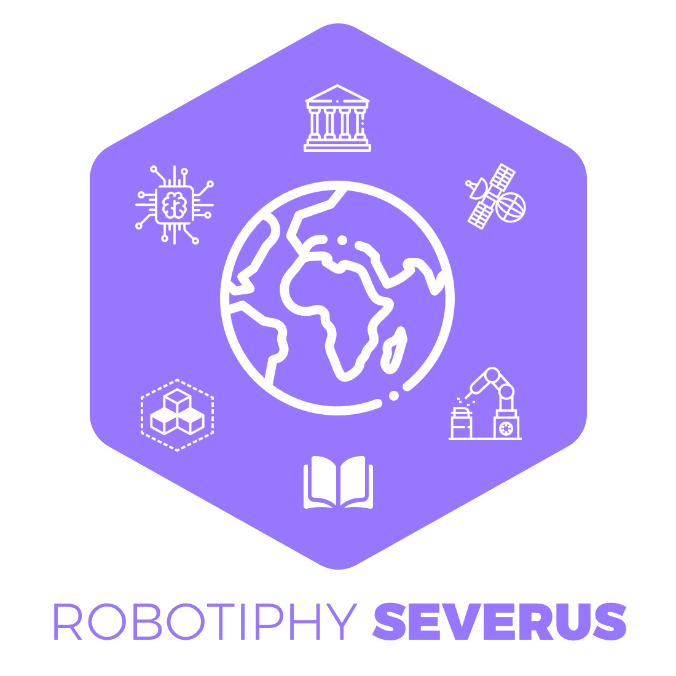 Objectives of the service
By 2034, 47% of all jobs will be automated and replaced by robots. This means that we must help the next generation to learn how to control these robots and learn how to code. Using Robotify tools, students have access to the latest and greatest robots without having to ever purchase real hardware. We can give students access to robots and environments that have never been accessible before through the browser. Under this activity, Robotify will extend its product offering by developing support for realistic immersive environments and programming scenarios incorporating Earth Observation, GNSS, and Satcom capabilities.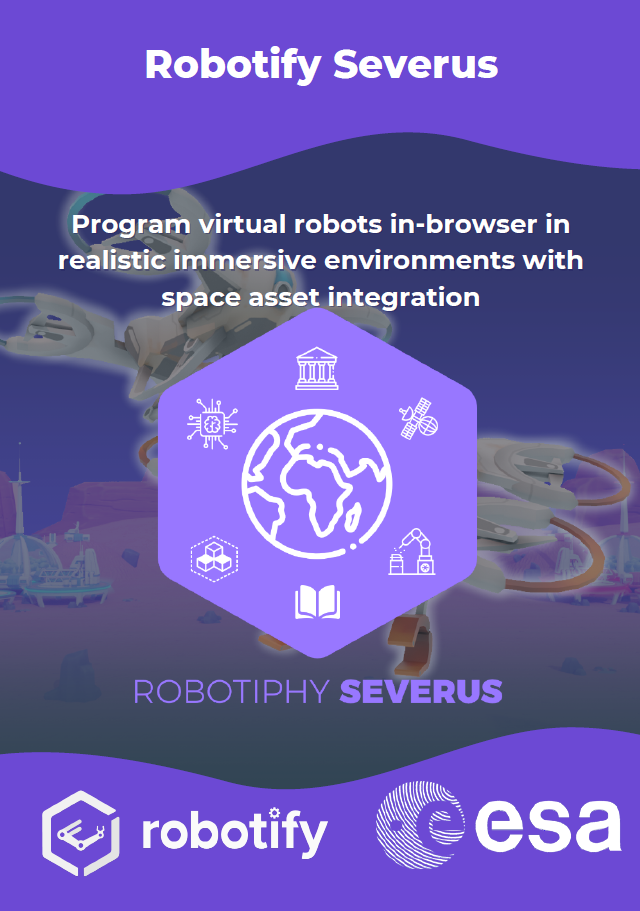 Users and their needs
Robotify's core users are robotics programmers/students upskilling and prototyping through "Digital Twin" technology. Programmers can program virtual robots in virtual environments and observe the resultant behaviours through high-fidelity 3D simulations. The technology is delivered in-browser removing the traditional need for expensive hardware and/or platform dependent software solutions, and ensuring that it is highly accessible. The addition of space assets enables users to experience more authentic digital twin environments, to model communications with devices in remote locations and create physically accurate models of real environments using EO data and Digital Elevation Maps.
Service/ system concept
The overall service concept is to support the virtual programming of robots and their simulation in virtual environments through high-fidelity "Digital Twin" technology.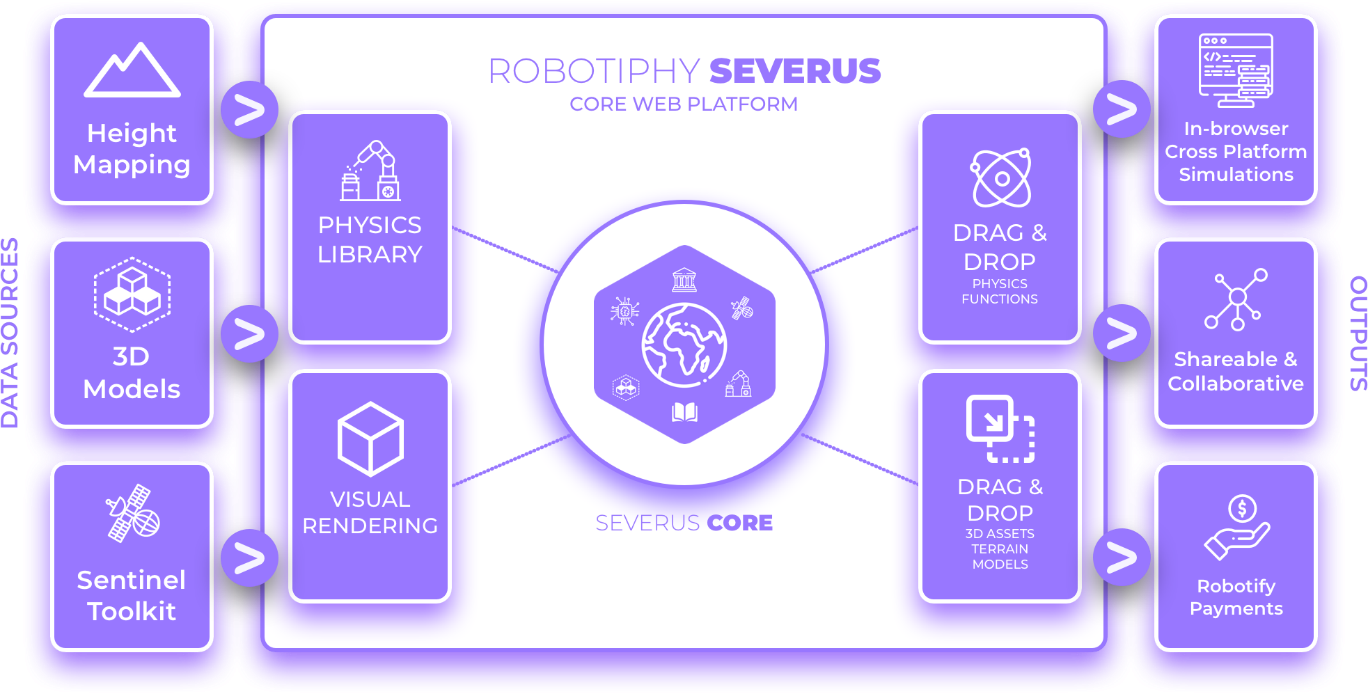 Space Added Value
Robotics applications increasingly rely on accurate positioning, environmental awareness, and reporting capabilities, e.g. autonomous vehicles, drones etc. The integration of space assets to our platform will ensure that we can support such applications, even in remote areas. Our platform will expose space assets in a user-friendly and highly accessible way, ready for integration in a way that is currently unavailable in the market place.
Current Status
Final Review successfully completed.
Under this activity, digital twins of terrains, robots and space asset interfaces were developed to allow programmers to programme and test real-world robotics applications involving satcom and GNSS capabilities virtually in-browser through Robotify's web-based platform. Software can be developed, trialled and debugged in-browser through realistic simulations of the robot behaviour. The digital twins and simulations were validated by comparing the simulation with real behaviour of the physical device running the same software.
Highlights:
Digital Twin of DJI Matrice 100 Drone
Digital Twin of the Rockblock Mk2 and Iridium Satcom services
Digital Twin of the DJI GNSS component
EO-derived digital twins of real-world terrains
In-browser virtual development environment with simulation capability
Prime Contractor(s)
Status Date
Updated: 14 December 2021
-
Created: 22 December 2020