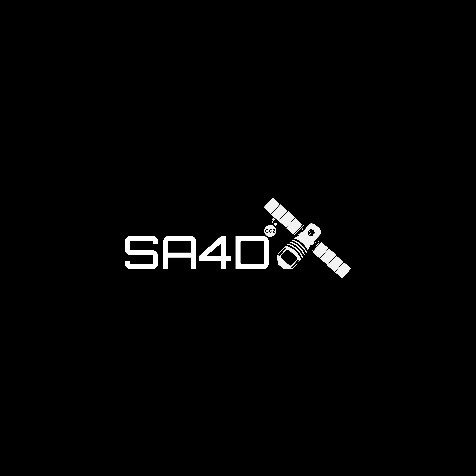 Objectives of the service
There is an unprecedented need to achieve sustainable, green, and inclusive economic growth to meet the challenge of decarbonising our economies. Various actors, including governments, companies, and other organisations, have started to adopt emission reduction targets to achieve this goal. Space technology can play a significant role in addressing the decarbonisation challenge facing society.
This enabling study will help to understand the opportunities for space systems upstream (enhanced/new mission concept), downstream (space-based products/services), and their integration with other emerging technologies such as AI, IoT, Digital Twins to support global decarbonisation efforts. The primary objectives of Digital Twins are twofold: Suggest strategies and actions to optimize carbon footprint and assess the value of space data to succeed in reducing carbon emissions.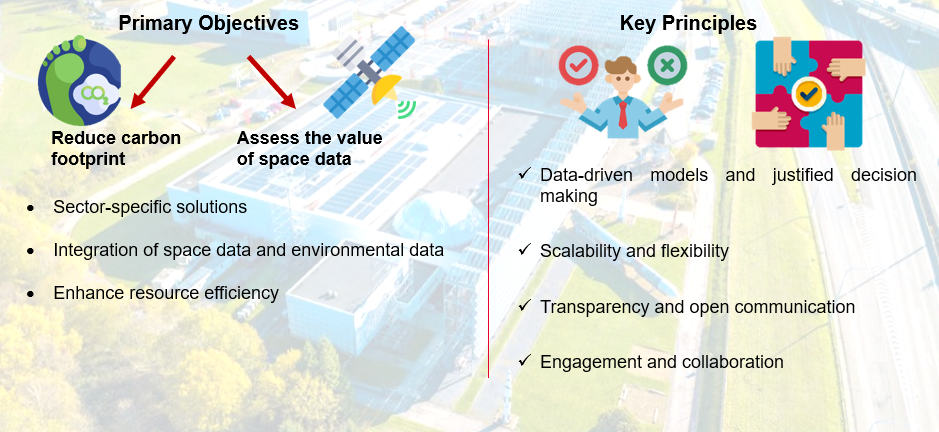 Users and their needs
The study aims to engage the main greenhouse gas generating sectors in terms of user groups and decarbonisation needs. It aims to identify the main investments planned in the sectors to support the green transition. The sectors of buildings' construction, agriculture, and food production will be analysed in detail.
Decarbonisation requirements in the agriculture and food production sector include:
Reducing greenhouse gas emissions from agriculture and livestock farming

Improving energy efficiency

Reducing food waste

Promoting sustainable agriculture

Improving water efficiency

Implement sustainable sourcing
Decarbonisation requirements in the building, energy and utilities sector include:
Improving the energy efficiency of buildings

Shifting to renewable energy sources

Upgrading grid infrastructure

Promoting sustainable behaviour

Implementing smart technologies for buildings

Promoting sustainable design

Investing in energy storage solutions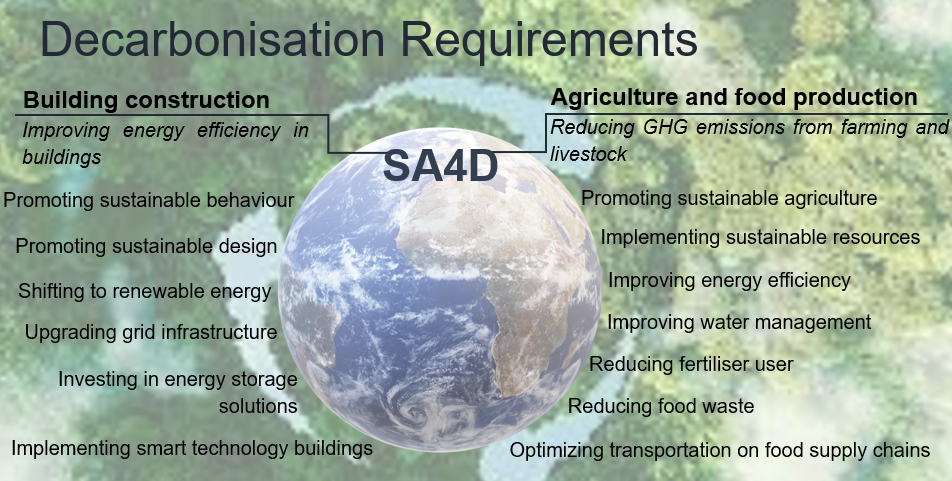 Service/ system concept
Based on the users 'needs and requirements we are proposing an integrated service, the Decarbonisation Twin Support. It consists of two distinct subservices; the Digital Twin for Agriculture, and the Digital Twin for Building Construction, which are connected to different value propositions.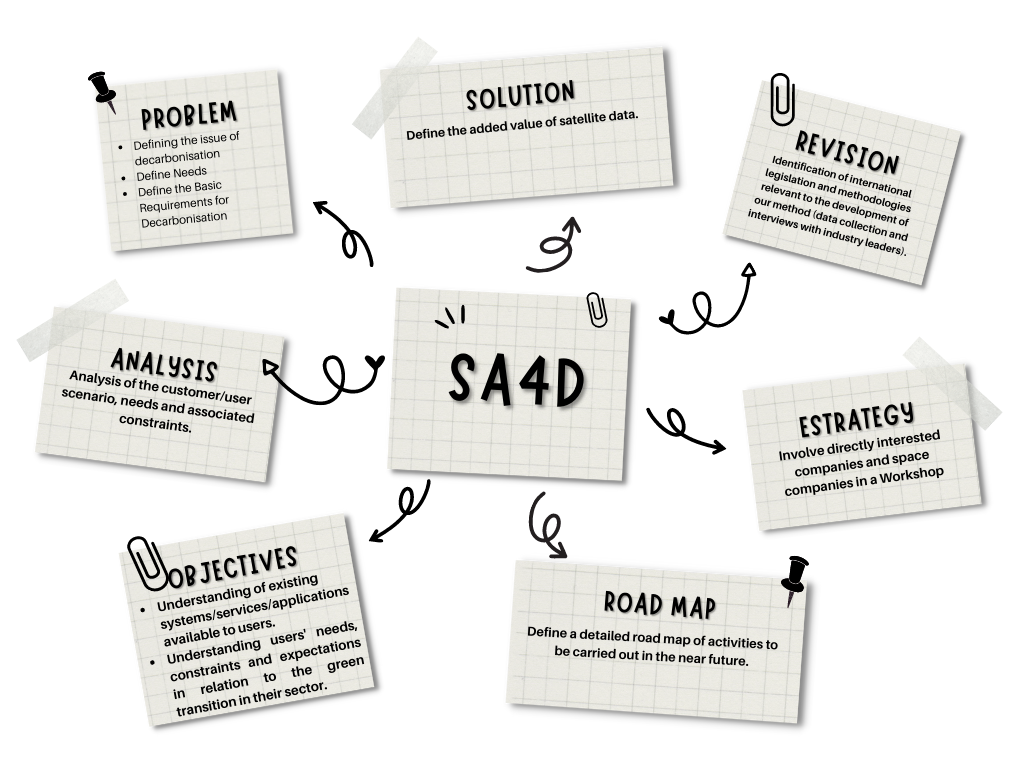 Decarbonisation Twin Support refers to the use of digital twin technology to enhance and optimize decarbonisation efforts related to specific economic sectors. DTS combines two digital twins, a simulation of a digital farm and a digital building, that represent the agriculture and building sector, respectively. It combines space data, such as satellite images, navigation and communication and other geospatial data, with environmental, weather, IoT and historical data to provide a detailed and dynamic simulation. There is a range of functionalities included, such as data collection, integration, modelling, processing, and results visualisation. The end users can access and analyse data related to carbon emissions, simulate scenarios, evaluate, and compare the potential impact of different measures and actions.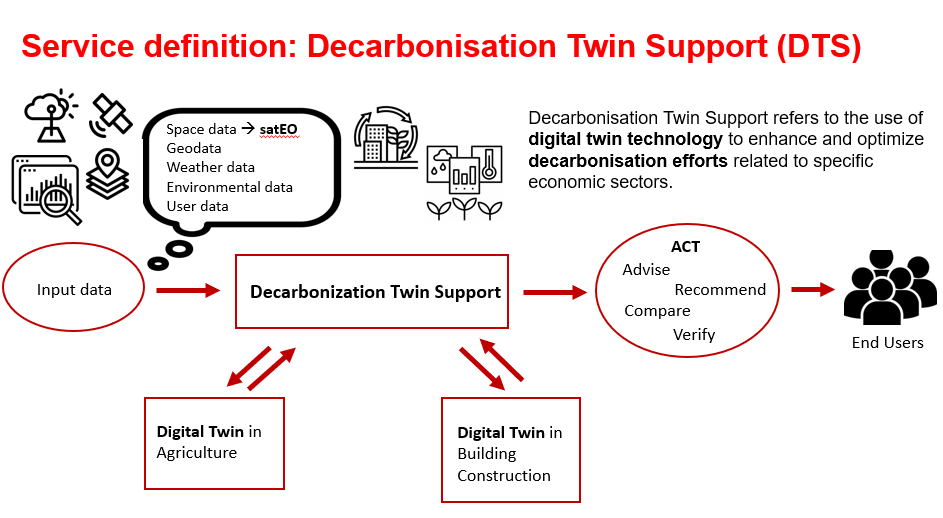 We aim to leverage advanced data analytics and data models to process the great variety of input data and combine them to create value-added information and solutions.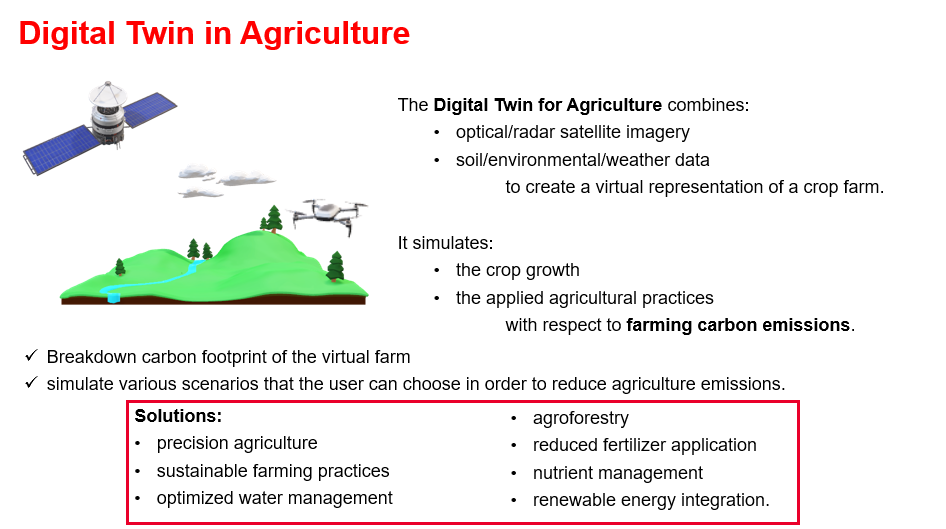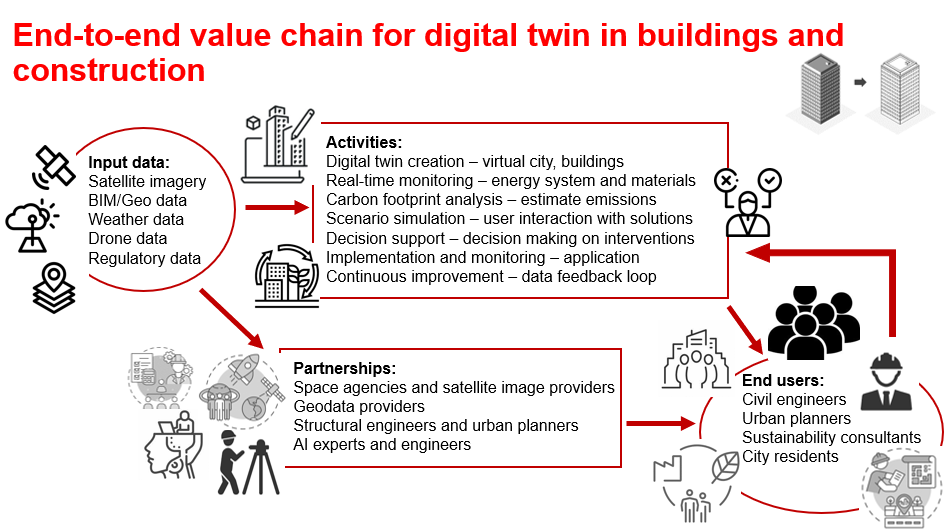 Space Added Value
The value added by satellite technology in decarbonisation efforts lies in its ability to provide crucial data and insights for informed decision-making. Satellites enable comprehensive monitoring of Earth's resources and environmental parameters, offering valuable information on carbon emissions, land use, and climate patterns. This data integration allows for the development of accurate models and simulations, facilitating the identification of sustainable practices and the evaluation of their impact. Satellite technology also enables remote monitoring and troubleshooting, reducing costs and enhancing efficiency. Ultimately, satellites contribute to the optimization of decarbonisation strategies by providing real-time data, supporting evidence-based policies, and promoting a more sustainable future.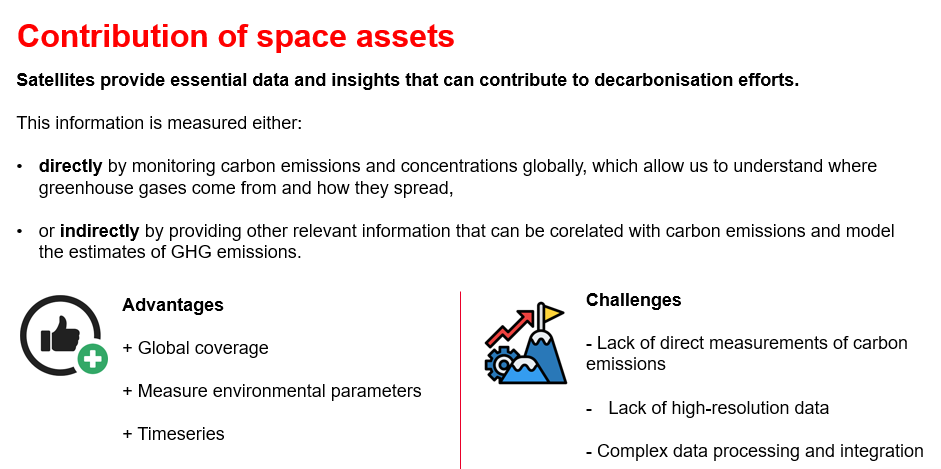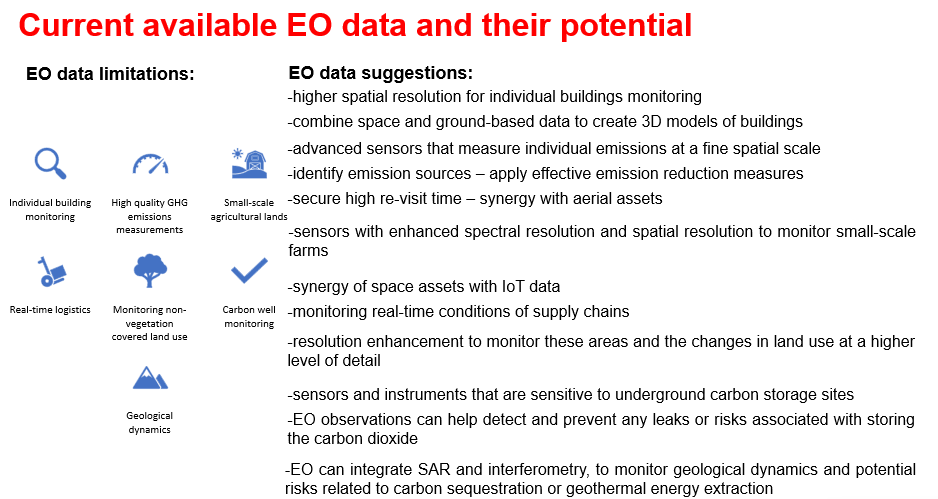 Current Status
The project represents a crucial milestone in the study of decarbonization monitoring, addressing urgent climate challenges in the contemporary world through an innovative approach that integrates space technologies and data analysis. The analysis of the Decarbonization Twin Support (DTS) service has allowed understanding how to use spatial data and other related data, assessing whether the specific needs of various key sectors could be met. Short-term goals of Digital Twin Solutions (DTS), such as precise emissions mapping, resource optimization, and stakeholder engagement, were explored, designed to achieve tangible results and demonstrate the immediate impact of decarbonization initiatives.
Through digital twins for agriculture and construction, the SA4D project offered a unique perspective by integrating spatial data, weather conditions, and environmental parameters to model agricultural operations and construction projects, facilitating informed decisions that are environmentally conscious.
A project roadmap was developed, establishing a short-term strategy focused on the practical implementation of existing technologies and a long-term strategy that promotes the adoption of advanced technologies and international collaboration. These strategies are supported by a continuous approach to public education and awareness to ensure active participation in carbon emission reduction efforts.
In conclusion, SA4D's integrated and progressive approach has demonstrated the fundamental importance of space technologies and data analysis in addressing decarbonization challenges, establishing an effective model to tackle these issues globally. By adopting this approach, we can aspire to a future where innovation and sustainability converge to preserve our planet for future generations.
Prime Contractor(s)
Status Date
Updated: 24 November 2023
-
Created: 28 February 2023