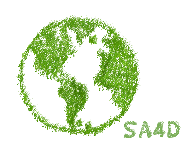 Objectives of the service
Scaling up greenhouse gas (GHG) abatement and decarbonisation efforts as part of the EU's 2050 Net Zero target represents a significant challenge to the energy and utilities and buildings sectors. Space-based solutions and real-time data can help entities in these sectors make more effective decisions on how to abate GHG emissions. However, the extent to which space-based solutions and data can support present and future decision-making is dependent on the availability of relevant space-based data as well as the development of new downstream applications, enabling technologies and pioneering concepts to generate data with more improved performance characteristics.
The objective of the project is to define a short-term and long-term action plan to promote the opportunities with which space-based solutions can support the green transition and decarbonisation efforts of the energy and utilities and buildings sectors.
The project will achieve this by:
Defining user requirements

Identifying opportunities for the space sector to address key user requirements

Defining space-based concepts to address these user gaps

Evaluating these concepts for technical and economic feasibility

Outlining implementation roadmaps to take the concepts to market
Users and their needs
Users are firms operating in the EU energy and utilities as well as building sectors looking for solutions to further reduce GHG emissions.
These firms need high quality and real-time data to optimise their GHG abatement strategy.
There are space-based solutions with the potential to meet these data needs.
The first challenge addressed by the project is to identify state-of-the-art current and planned space-based technologies with the potential to provide solutions to the identified data needs. The output of this assessment should identify three categories of solutions:
Space-based technologies that are currently able to produce the relevant data/intelligence

Solutions for which the raw data exists but are missing additional processing and analysis (e.g. model) to produce relevant intelligence

Solutions which are not yet in production but have the potential to produce relevant data
The second challenge addressed by the project is associated with assessing the value proposition of attempting to bring the third category of solutions to market from a technical and economic perspective.
This output of this assessment will help prioritise the outlining and implementation of actions plans to bring to market space-based concepts with real potential to meet the data needs required to improve the GHG abatement strategy of the energy & utilities and building sectors.
Service/ system concept
The final output of the project is a high-level European roadmap for the implementation of a set of proposed space-based concepts. These space-based concepts are identified as having the potential to supply key data that will help the energy & utilities and buildings sectors optimise their decisions regarding GHG abatement.
The full roadmap will define:
Technical roadmap - with key requirements needed to deliver each solution from concept to implementation

Commercial roadmap – with key activities, major activities, milestones, and plans needed to make each concept viable for use by end users

Implementation partners – with key partners needed to support the technical development and commercial sustainability of each concept, including potential suppliers, delivery partners, and distribution channels

Risks and mitigation – which highlight potential risks to both technical and commercial implementation of each concept, including areas of uncertainty and/or high-impact
The roadmap will provide valuable input to key stakeholders such as industry users and the ESA when making strategic decisions regarding resource allocation and planning (e.g. funding).
Space Added Value
The asset categories that are in scope of the assessment of current and planned space-based technologies against user needs, and potentially of the set of technical concepts and roadmaps for future implementation are:
SatCom

SatEO

SatNav
Current Status
The project is at its initial stage (week 2) – current activities include:
Complete the sector scope, with further framing of the 2 selected sectors decarbonisation / GHG activities, main current stakes and potential need for (space) data exploitation to feed the subsequent customer analysis

Draft the list of stakeholders to engage with for the interviews and survey

Draft the set of interview and survey questionnaires
Prime Contractor(s)
Subcontractor(s)
Status Date
Updated: 13 March 2023
-
Created: 12 March 2023