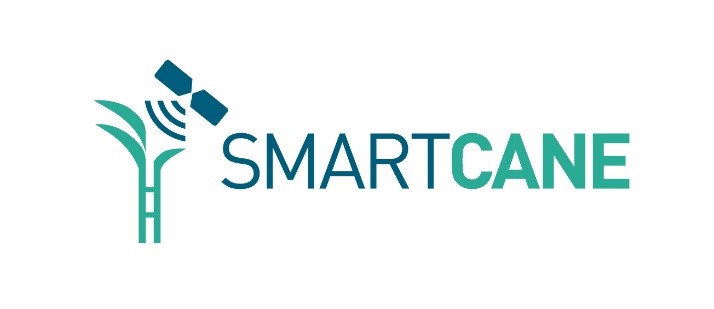 Objectives of the service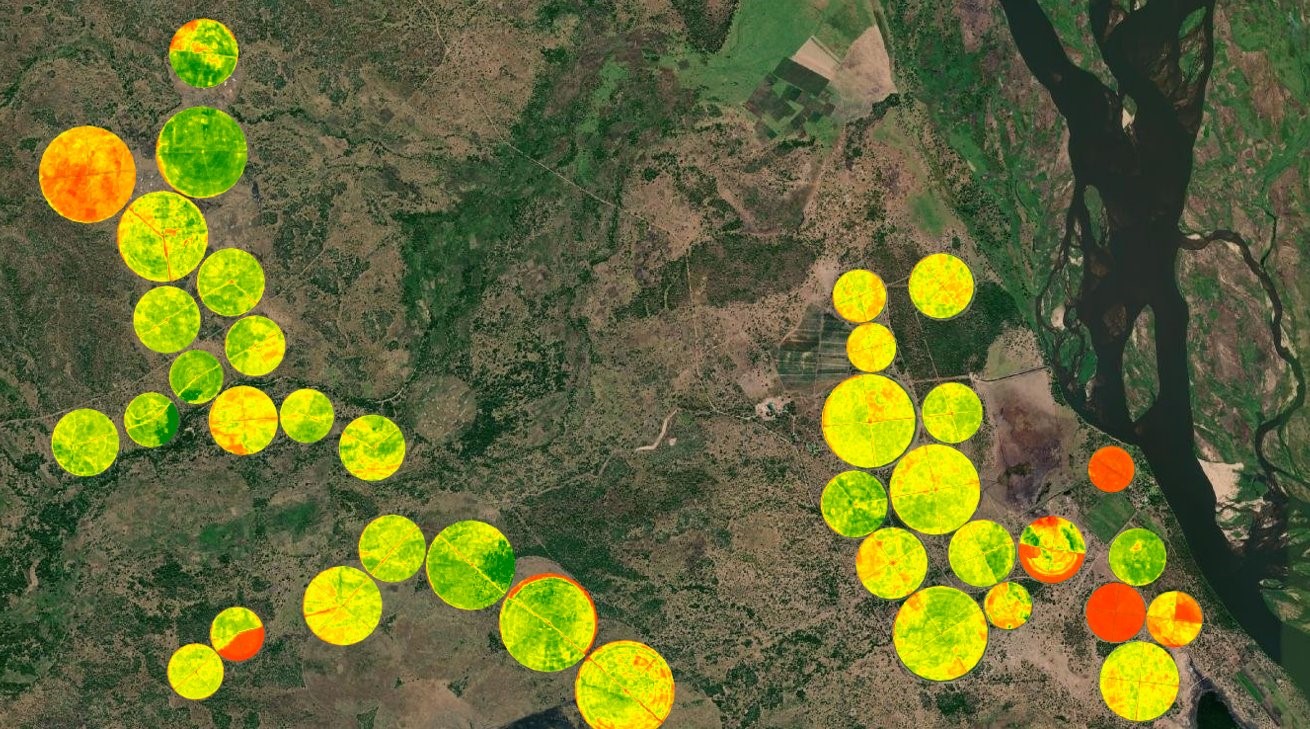 SmartCane is a game-changer for sugarcane production in Mozambique. The service aims to support both sugarcane estates and smallholder farmers in improving their yields and reducing waste of resources. Farmers face challenges in increasing productivity and income in sugarcane production as yields are often only 40% of their potential. Sugarcane estates, on the other hand, want to improve the management of all fields and know where to allocate their limited resources most effectively.
SmartCane offers a solution that provides relevant and timely information to farmers and estates, empowering them to make informed decisions. With the use of remote sensing and advanced technology, SmartCane provides farmers with SMS messages offering multi-purpose advice on crop management, boosting their productivity and crop yield. For estates, the service provides weekly overview maps (in a phone-friendly pdf format) that show growth and heterogeneity, allowing them to monitor and predict growth and prioritize actions for different areas per field.
SmartCane stands out from other services as it provides complex information in an accessible and straightforward manner, keeping sustainable agriculture in mind. The service helps the clients prioritize their actions and give everyone in the field access to field status information. SmartCane operates with push messages and e-mail reports and uses satellite and ground-truthing data collected by the service, eliminating the need for manual data entry.
SmartCane has already proven successful with a kick-start project in Chemba, where near real-time advice led to decisions such as earlier weeding, more targeted monitoring, and narrower placement of sprinklers.
Users and their needs
SmartCane targets two main customer segments in the sugarcane industry: farmers who are part of outgrower cooperatives and estates that produce cane and own a mill for processing cane. The service is focused on helping outgrower or contract farming schemes that operate on 2000 hectares or more.
Farmers are a key component of the target audience and are characterized by a mix of subsistence farming and commercial activities. These smallholder farmers often have limited access to agronomic knowledge and support, making it difficult to increase production and improve their livelihoods. SmartCane aims to bridge this gap by delivering digital extension services and RS-generated information, translated and phrased in a way that is easily accessible for farmers.
Estate owners, on the other hand, are characterized by large-scale sugarcane production backed by investments, often for export. These estates generally own a cane crushing mill and land for production but also purchase cane from surrounding farmers. The service aims to support estate field technicians in their production management efforts.
SmartCane is also committed to being gender-responsive, recognizing the important contributions of women in the agricultural labour force and designing our products and services to reduce barriers to access to resources across genders.
Service/ system concept
SmartCane is an innovative solution that combines cutting-edge remote sensing technology and hybrid digital-physical extension services to improve the livelihoods of smallholder farmers and commercial sugarcane producing organizations. Developed by Resilience BV and serviced in Mozambique by our local office, the service is designed to be accessible and user-friendly.
With SmartCane, farmers receive the latest agricultural practices and remote sensing-based crop stress identification directly to their mobile phone through SMS. The service provides real-time information and advice to farmers, allowing them to make informed decisions and improve their crop yields. Commercial sugarcane organizations, on the other hand, receive reports on estate-wide crop stress identification and growth through automated RS maps sent to their email. These reports allow them to monitor their fields and estimate yields, ensuring that their production stays on track.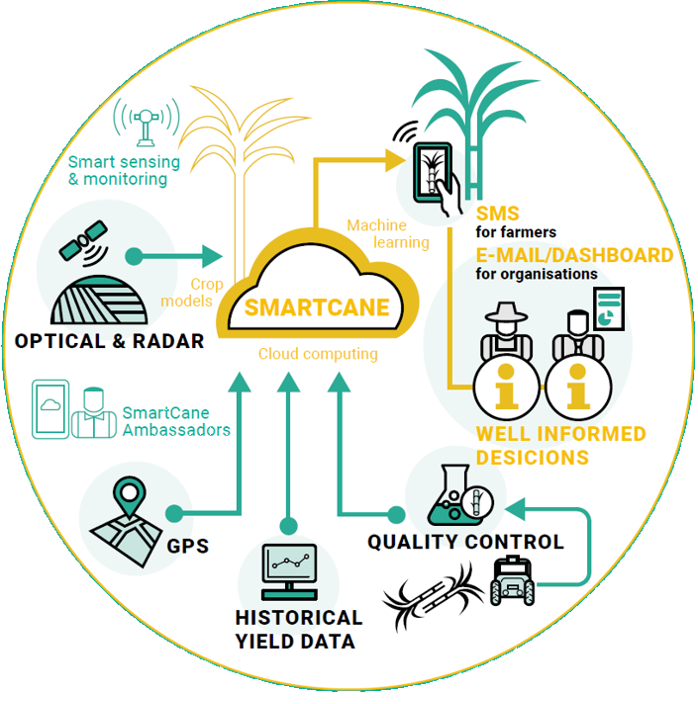 Space Added Value
SmartCane is a remote sensing and G.I.S. based agriculture management tool that uses space assets to provide valuable information to farmers and commercial sugarcane producing organizations. The system uses satellite data from Sentinel 1 and 2, which offer higher resolution (20 & 10-meter resolution) compared to other platforms like Landsat or MODIS, and Planet (3- and 0.5-meter resolution) to monitor crop stress, weeding, drought, and growth of sugarcane. In addition, it uses G.P.S. on mobile devices to delineate fields, collect reference data, and train machine learning models. The analysed data is translated into a heterogeneity index, cane growth monitoring, weeding index, yield prediction, and field anomaly classification. The system provides farmers with relevant agricultural practices and alerts via SMS and commercial sugarcane companies with estate-wide crop stress identification, weeding alerts, irrigation support, and growth monitoring, allowing them to monitor and manage their fields more effectively. The combination of high-resolution data and G.I.S. expertise provides a more precise and efficient solution compared to current methods.
Current Status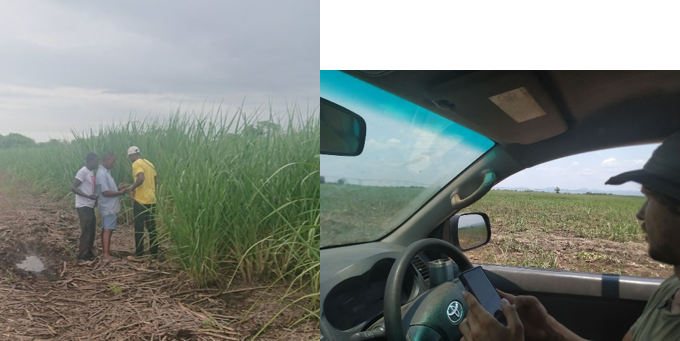 SmartCane is a product aimed at revolutionizing the sugarcane industry with the use of remote sensing and GIS technologies. The project has successfully completed its kick-start phase and has been advised to continue with a demonstration project. The outcome of the kick-start was a working prototype that has already attracted paying customers, including estates and cooperative outgrowers. Over the next two years, the project will focus on expanding its serviced area and servicing more clients, with a primary focus on Mozambique. Additionally, the project will focus on improving its service delivery and information feedback loops. The goal is to provide the latest agricultural practices, crop stress identification, and growth monitoring directly to farmers and commercial sugarcane producing companies, allowing them to monitor their fields and estimate yields more accurately.
Prime Contractor(s)
Status Date
Updated: 28 June 2023
-
Created: 28 June 2023