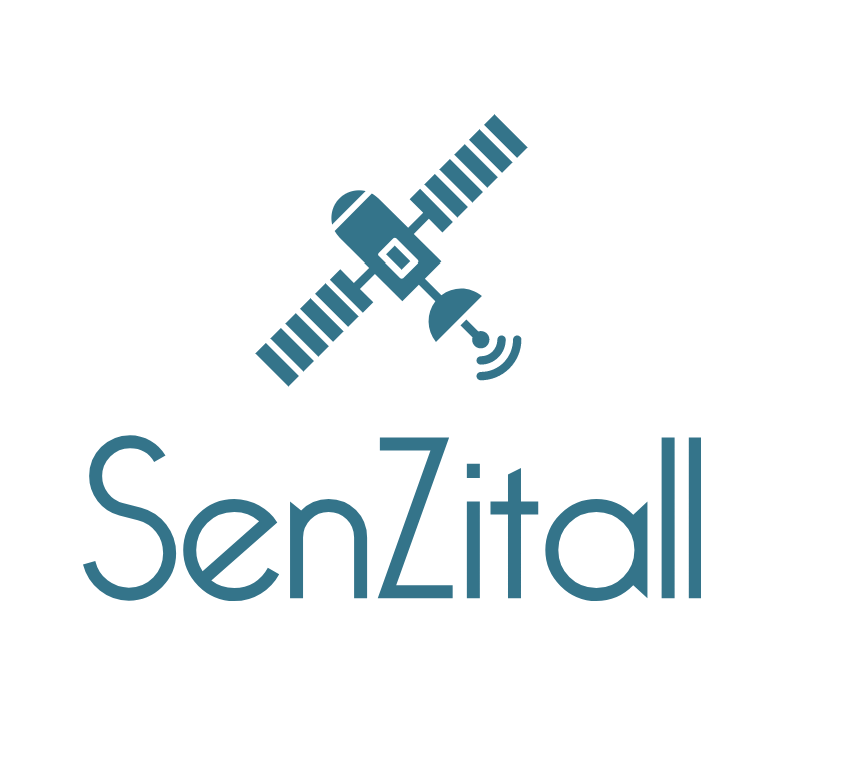 Objectives of the service
Performing sensor networks are becoming essential for a plethora of scientific and civilian applications. They provide ground truthing for remote sensing products and vital input for spatial prediction models. Such models are now more commonly used and completely integrated in our society with new applications developed on a regular basis. One of those new application areas is Integrated Pest Management (IPM). Population dynamics forecasting models could provide great added value to combat pests in a sustainable way by proactively controlling them before they become a problem at specific locations. This requires precise and near real-time meteorological data, which sensor networks can provide.
Although networks are already widely used in many urban and sub-urban settings, and this number will only increase given the rise of "Internet of Things" (IoT) and the "Smart City" concept, most existing WSN systems rely on the availability of a power grid and WiFi or a cellular communication network, which are widely available in and around cities. Pest management, on the other hand, requires surveillance in remote areas where a local network and power supply are not present. Satellite communication (SATCOM) could provide a solution to the current limitations insuring no data loss and a continual stream that feeds into the pest population dynamics and disease models.
Users and their needs
The targeted user groups for SenZitall are: the horticulture sector, the olive industry, the hospitality sector and research.
The idea for this project came from one of our user which could not identify a sufficiently flexible WSN that could routinely collect and share environmental data in remote places for driving insect population models. While looking into the problem other users surfaced who also weren't satisfied with the sensor networks currently at their disposal. Based on preliminary discussions with our users, the user needs can be summarised in three main needs:
Reliable wireless data offload: is an important factor for collecting data in NRT. The reliance on terrestrial networks for this is problematic in non-urban settings. A dual uplink system based on satellite communication technology would drastically improve the quality and reliability of the concept.
Georeferenced data is essential for the use in pest and disease modelling for establishing the link with other location related features obtained locally or through remote sensing.
Long Life Battery and low power operation is important for flexibility and complete coverage of the desired study area. It provides the ability to quickly adapt the network towards urgent problems.
User countries: Belgium, Turkey, South Africa
Service/ system concept
The technology chain to create this architecture is based on some proven technologies and technologies that will be developed and evaluated as part of this project.
The system architecture of SENZITALL consists of two major subsystems. The first part of the system contains the AVIA-GIS application-servers which are typically part of the computing infrastructure of AVIA-GIS. Those application servers make use of Earth Observation Satellites and satellite communication or terrestrial communication for remote data-collection. End user applications have a seamless access to our Platform trough a web-interface.
The second part of the system architecture consists of a wireless sensor network which is typically located at the customers premises. That system contains a smart gateway with multiple functionalities: (1) data sink for the sensor network and data buffering, (2) uplink towards the Avia-GIS servers and (3) two-way control link for remote configuration that supports multiple communication protocols. The Satellite Data Infrastructure consisting of the communication satellites and the ground stations for internet connectivity.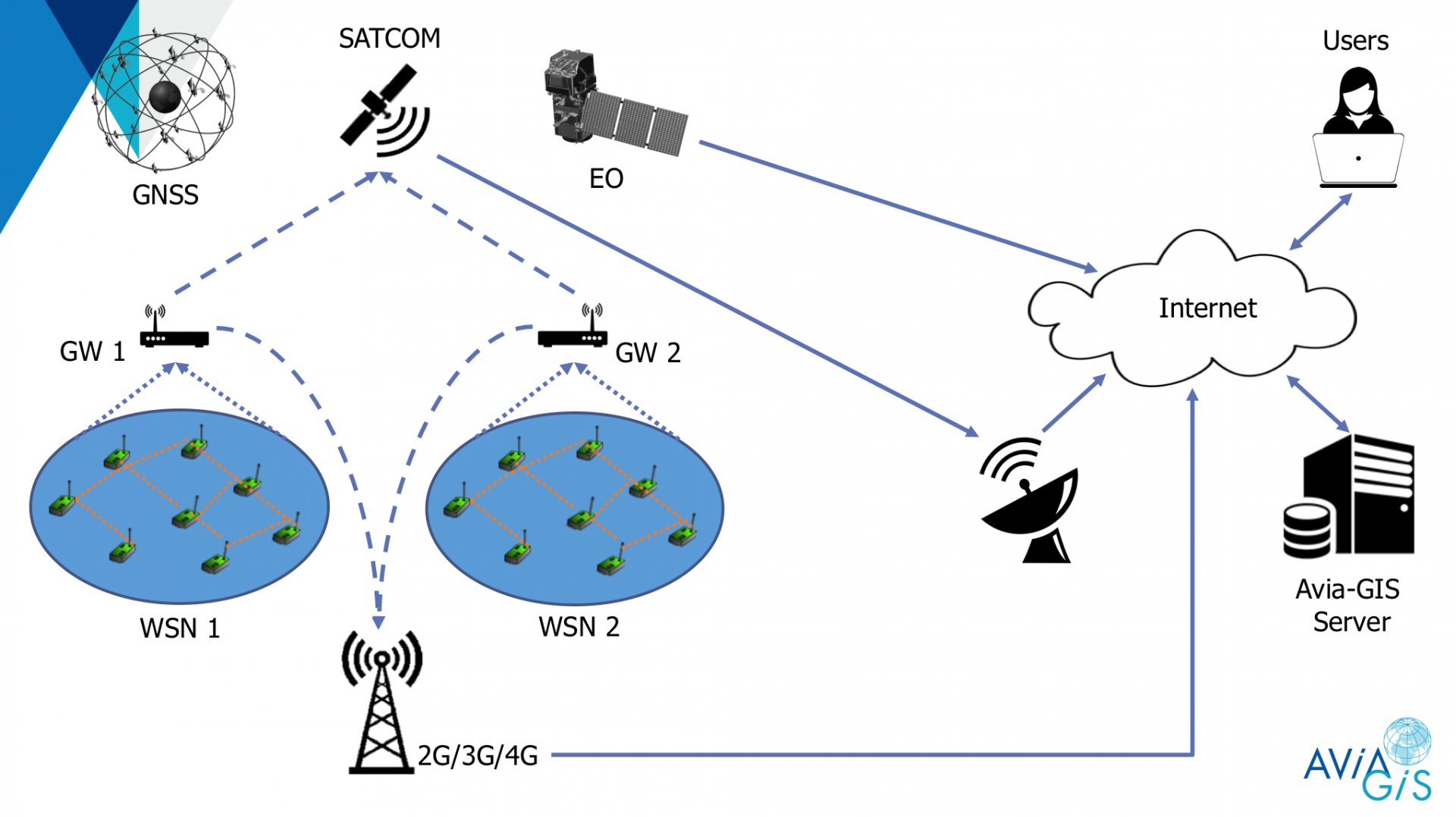 Space Added Value
While sensor networks are widely used in many urban and sub-urban setting, fully independent system deployed in remote areas that provide near real-time (NRT), 24/7, cost efficient environmental monitoring constitute a demand present in the market segments represented by the SENZITALL customers.
SATCOM: will be used as a second communication link ensuring reliable, uninterrupted data transfer and redundancy for the SenZitall application. The dual-uplink is a crucial part of the system which will provide safe, cost-effective and secure communication even in areas where existing connections are overloaded, destroyed or not present. SATCOM will provide trustable transfer of payload environmental data to the remote server in NRT regardless of the spatial position of the WSN.
GNSS: will allow for flexible node positioning with the desired accuracy levels. GNSS is necessary for providing geo-referenced metadata which will be coupled with the WSN sensor and EO data at different levels.
EO: compliments the data collected by the WSN. It can help us determine climatic zones in a region, provide additional data which the WSN can't collect and provide initial data for spatial position of WSN nodes.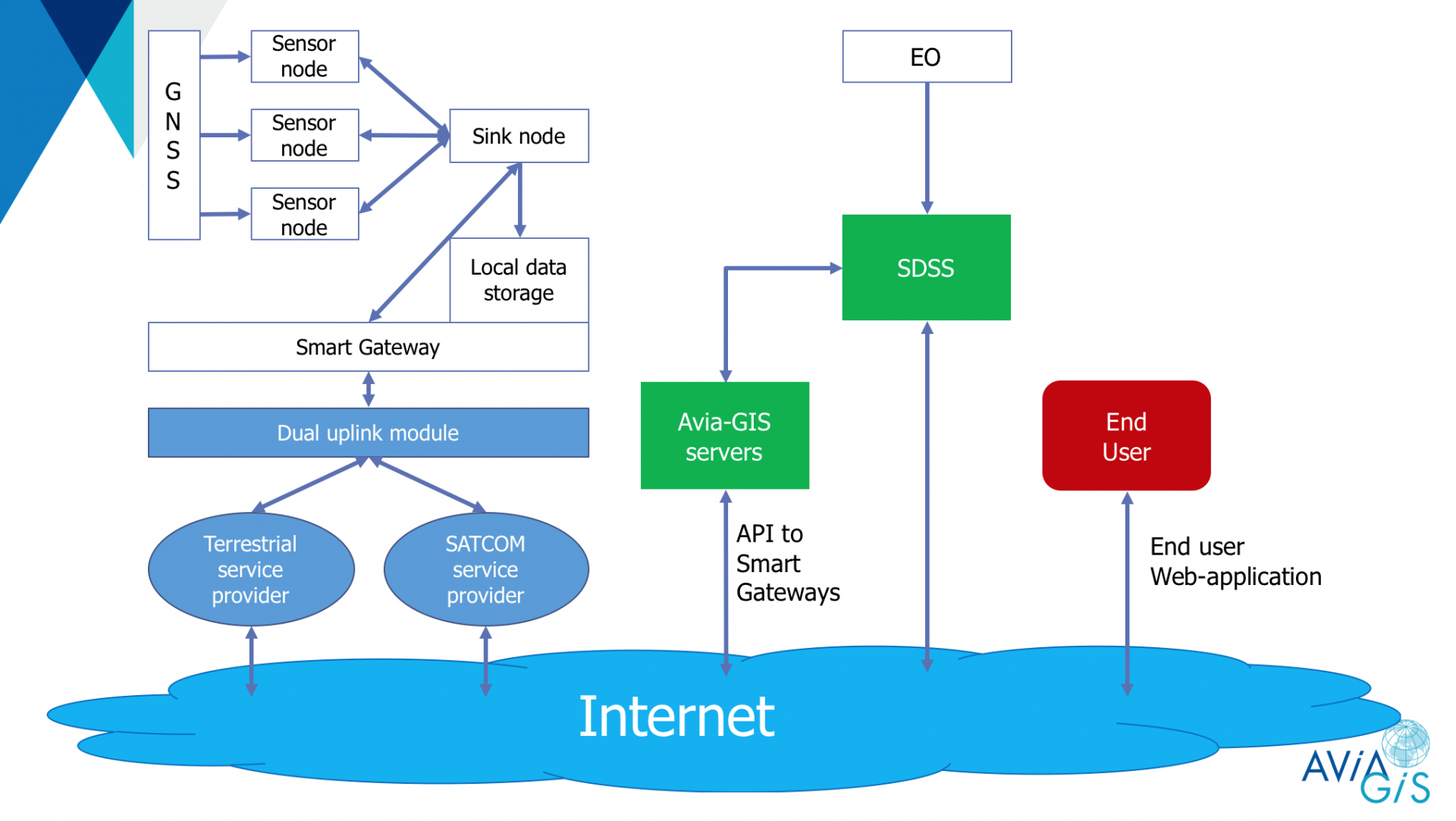 Current Status
The SenZitall feasibility study was executed from January 2018 until December 2018. The 2nd User Workshop covering the outcomes of the Proof of Concept was held in Zoersel on 9 October 2018. The Final Review was held at ESTEC on 13 December 2018.
The feasibility study has drawn up a roadmap for a sustainable Wireless Sensor Network and Spatial Decision Support System (SDSS) integrating three space assets to support Integrated Pest Management and plant protection in Horticulture and Hospitality.
A Proof of Concept test in a horticultural test site of pcfruit in Sint-Truiden (Belgium) was run between September and November 2018. The objective was to verify the hardware prototype and the communication with the SDSS server. The Wireless Sensor Network consisted of two measurement spots - one located in the field and one located inside a greenhouse – as well as of a Smart-gateway operating in a mesh topology, integrating LoRa, RF (866 MHz), 3G cellular and Iridium satellite communication. The Proof of Concept was successful and has created new insights regarding working sensor network topologies for the horticultural applications.
The viability analysis conducted in the study indicated that the SenZitall service is economically viable. Pricing strategy has been defined which is considered acceptable by the target community.
It is intended to proceed to a demonstration project involving the feasibility users as well as new users.
Prime Contractor(s)
Subcontractor(s)
Status Date
Updated: 15 June 2018
-
Created: 15 June 2018