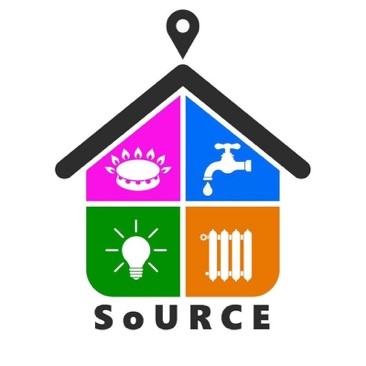 Objectives of the service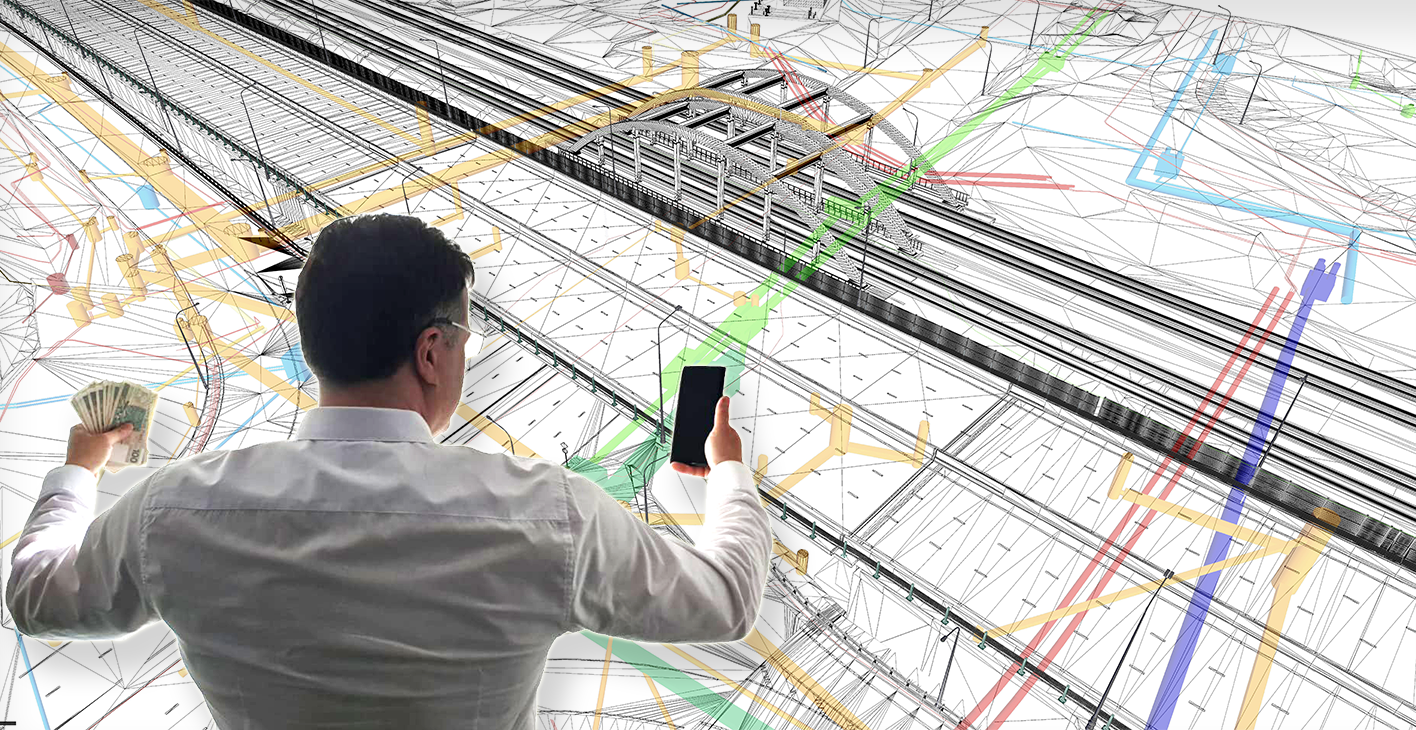 Image credit: I-NET.PL, Project :SoURCE
Service of Utility Risk/Cost Evaluation (SoURCE) - the concept of the service is to fulfill growing demand for instant / user friendly / up-to-date / accurate information concerning utility infrastructures with a mobile application integrating EGNSS, Earth Observation, Augmented Reality, Computer Vision technologies.
The combined components of the mentioned technologies in the service enable simplification of gathering and proper interpretation of dispersed information about utility infrastructures in real time at current location of the user.
The main functionalities of the service regarding users' needs/problems involve:
Cost assessment of utility connection for particular investments based on potential way of utility connection.
utility damage risk estimation in construction processes based on geospatial damage buffer zone (prepared on the basis of vector dataset of infrastructure and presented in AR technology).
Users and their needs
The main targeted customer groups of this service are citizens, investors and property experts. The first segment (citizens) is formed by people involved in asset management process especially for private investments on unbuilt property (plot). The second segment is formed by investors on real estate businesses: they can be people, entities (construction companies), or institutions (e.g. local government units) involved in different building investment projects. The third segment includes property experts which are usually involved during the process of real estate investment (building/construction) by one of the other two customer segments; they can be valuers, real estate managers, real estate brokerages, developers.
All the customers come across problems with gathering property data that is delivered by public authorities. Comprehensibility of the information seem also to be troublesome. In order to fulfill the needs of the customers, the main concept of the service contains:
visualization of utilities infrastructure and property boundaries in Augmented Reality Technology;
approximate cost estimation of utility connection for particular investments;
provision of utility risk damage areas in Augmented Reality Technology;
extended property description - property features collection (e.g. shape of the plot, area) with the use of Satellite-based EO image.
Service/ system concept
A high-level block diagram of the system / service showing the key attributes, key building blocks and the main interfaces is provided in Figure below.
The geolocation will be used for real time navigation and positioning support on mobile device used directly by the end-users. SoURCE system shall provide online, real time services using modern IT and EGNSS technologies. Users will obtain a mobile application that will support their investment decisions with connection to their needs
Space Added Value
The following space assets are subject for integration into this solution:
Satellite Navigation: it's needed to provide precise positioning information (1 m accuracy) on the related locations of mobile app users and various utilities infrastructure such as water, gas, electricity in order to determine risk of damages in the construction process, as well as to determine the potential trajectory and cost to connect new buildings with existing infrastructure.
Earth Observation: Satellite images from Sentinel-2 will be used to collect property features such as plot shape, surrounding infrastructure and environment.
Current Status
The study started in February 2020. User problems and needs were collected with on-line questionnaire/phone questionnaire/direct contact. All respondents (166) were divided into 3 groups: citizens, investors, property experts. The indicated problems drove to particular solutions in the SoURCE mobile application and the way of delivering the required information: augmented reality, 2D images, text. Simultaneously the utility connection trajectory rules have been formulated on the basis of case study examples (Picture 1). The rules included:
technical aspects (e.g. the distance between particular utilities, the depth of their underground location, the angle of their location etc.),
legal aspects (e.g. avoiding interferences in property ownership rights),
optimization of utility connection route (e.g. shortest distance, least inconvenience).
On the basis of the aforementioned principles the initial trials of trajectory connection elaboration were performed (Picture 2).
| | |
| --- | --- |
| | |
| Picture1: Utility existence identification | Picture2: Utility connection trajectory elaboration |
Other tasks already performed are the identification of technical risks in the adoption of mobile application functionalities, and the definition of success criteria and selling points. The proof of concept was developed in Stawiguda – one of municipalities surrounding the city of Olsztyn. In the PoC the most important critical (risky) points were analysed and validated in the following structure:
user engagement (customer commitments in demo SoURCE project, particular functionalities importance of SoURCE, social media user's frequency),
technical assumptions (verification of elaborated trajectory, utility connection cost, accuracy and stability of location components) (Picture 3, Picture 4),
commercial viability (the cost of data acquisition, serviceable obtainable market, user acceptance of the price).
| | |
| --- | --- |
| | |
| Picture3: Infrastructure display in AR mode – with visible settings buttons | Picture4: Utility connection trajectory elaboration – without visible settings buttons |
Prime Contractor(s)
Subcontractor(s)
Status Date
Updated: 02 February 2021
-
Created: 19 June 2020