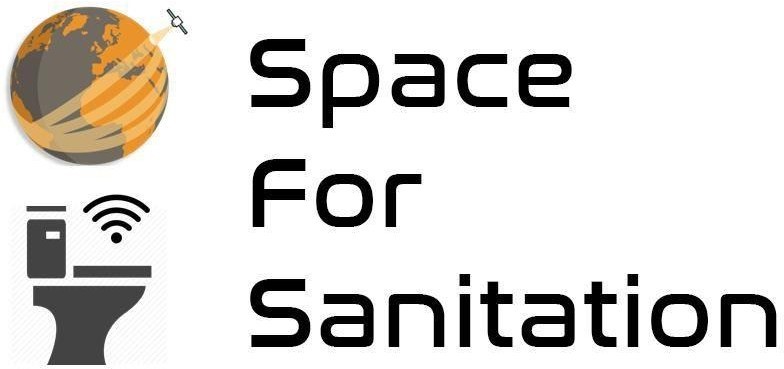 Objectives of the service
The proposed solution will link Combined Heat and Power (CHP) Fecal Sludge Treatment Plant and terrestrial sensors with Satcom services and augment the derived data with Earth Observation data and GNSS positional data to ultimately provide indications of disease.
Users and their needs
The study focus is on metropolitan Pune and an urban site in South Africa as a geographic area where the possibilities of a smart sanitation and the circular sanitation economies can be demonstrated. The concept revolves around delivering improved sanitation treatment to zones of the cities where adequate treatment coverage is now unavailable. While Pune is a large developed commercial centre for advanced technology employment, it also has an estimated 40% of the population living in poor housing settings in low-income (slum) areas. Basic services in these slum areas is often not available or inconsistently provided, particularly access to sanitation and proper waste management.
Service/ system concept
The proposed solution arising from this study will provide the following information to the User.
Predictive smart health monitoring in public and community sanitation to allow for rapid response to disease outbreaks;
Real-time environmental monitoring of water quality to assist in the detection of contamination caused by poor sanitation and the disposal of faecal sludge in water courses;
Monitoring suspect water courses and bodies during flood conditions to indicate potential contaminated water dispersal;
Location tracking of private sector sanitation operators for more efficient operation and management of faecal sludge recovery from septic tanks and cesspools;
Geo-spatial planning to support improved location and connectivity of sanitation services and the location of toilet facilities;
Advanced decentralised faecal sludge treatment generating electricity and producing carbon by-products.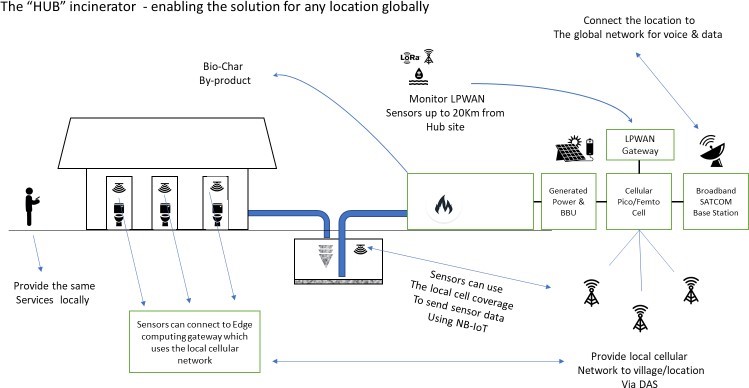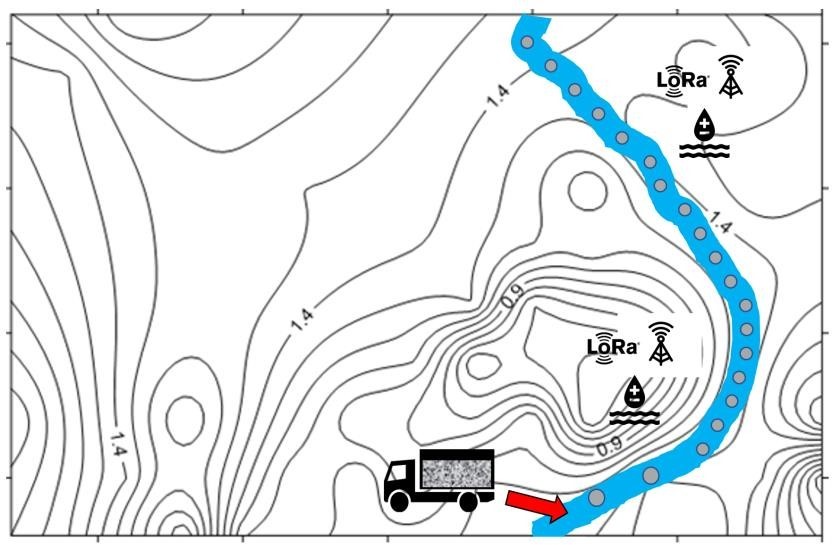 Space Added Value
The services targeted in the study require:
in-situ (sewage/soil/ water) sensors communication to data repositories; targeted areas can benefit from networks enabled by Satellite Communications (SatCom) or hybrid terrestrial-SatCom solutions.
environmental and socio-economic data from Satellite Earth Observation (SatEO) imagery as inputs to diseases early warning models
Satellite Navigation (SatNav) to geo-reference collected in-situ sensors' data in order to support geospatial processing.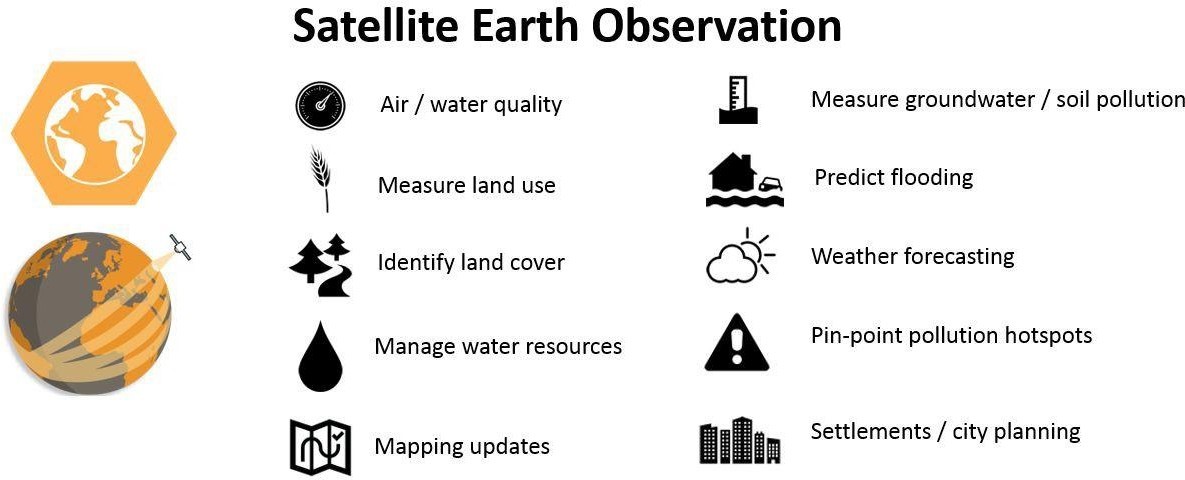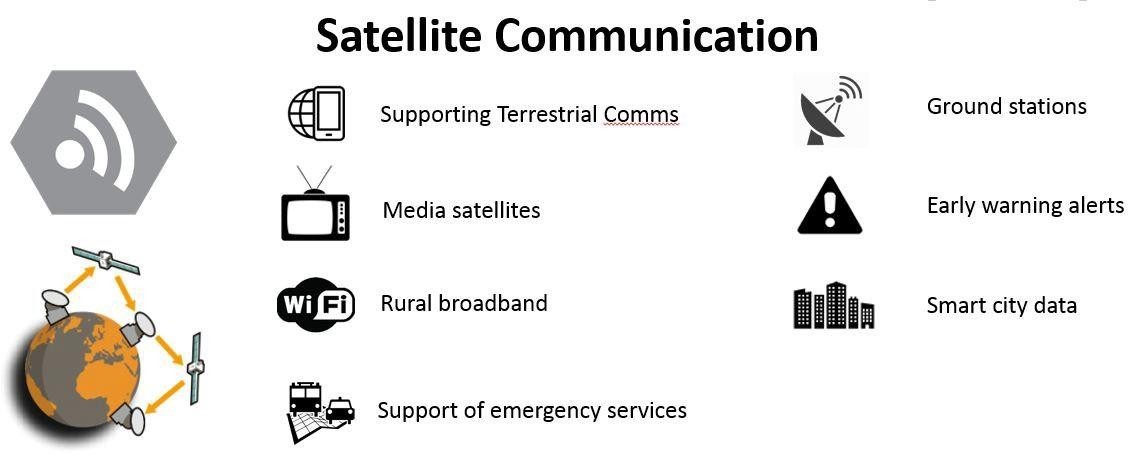 Current Status
The Feasibility Study has been completed providing good evidence of viability of the proposed services.
The scope of work was extended with a contract change notice (CCN1) to facilitate the inclusion of smart sensors developed by IBM to augment the predictive health data sets. This work was undertaken and the CCN1 was completed on October 2020. The CCN1 proved that a sensor could be implemented that, with user interaction, could be used to classify and identify instances of Diarrhoea.
The demonstration project started in November 2020.
Prime Contractor(s)
Status Date
Updated: 18 December 2020
-
Created: 28 January 2020