Objectives of the service
In 2017 there were an estimated 2.53 million English households in fuel poverty, representing approximately 11% of all English households – an increase of 6% since 2014. The situation in other parts of the UK is even worse – the 2017 Scottish House Condition Survey reports that 24.9%of Scottish households are living in fuel poverty.
To tackle fuel poverty, each major energy supplier is obligated to deliver a certain amount of lifetime bill savings to customers through the installation of various energy efficiency measures. However, to achieve the aim of reducing fuel poverty nationwide, the costs of delivering this obligation should not contribute to the increase of energy prices. Obligated energy suppliers need to deliver the obligation as cost effectively as possible – in such way as not to make fuel poverty worse by ensuring that the cost of energy to residents remains competitive and affordable.
ThermCERT provides an opportunity to reduce the complexity and time required to identify ECO eligible customers.
The ThermCERT service allows E.ON to understand the demographics of any UK city in their various aspects: from relative local anthropogenic heat "signature" to social vulnerability and quality of the built structures. The service aims to provide local area insights, describing the local authority areas at the same granularity all over the Great Britain.
Users and their needs
The product was developed for E.ON to deliver their Energy Company Obligation through assisting with identification of vulnerable communities, saving time and resource.
The ThermCERT system combines satellite derived and pre-existing statistical data sets into a single point of access. This allows E.ON users to analyse and narrow down the areas that are suffering from the fuel poverty, making them eligible for energy efficiency improvement measures. The product includes unique data sets that have been created combining heat loss data from satellites with publicly available data to provide accurate and up to date energy efficiency metrics for communities across the UK.
Local authorities are a second potential market for ThermCERT services. Local authorities play a role in the delivering Energy Company Obligation by defining the local eligibility criteria for energy supply companies. Currently, there is a lack of resources to analyse the masses of pre-existing data on local communities. Up to date contextual knowledge is crucial to address the problems strategically and improve quality of life for local communities. Astrosat and E.ON Energy Solutions have entered in contractual relations to design, develop and pilot the ThermCERT services within frames of a demonstration project, supported by the ESA Business Applications programme.
The primary country for the service application is United Kingdom.
Service/ system concept
Centralised data access is one of the principal gains for the customer. Special attention has been paid to design of an intuitive system interface for data analysis, making ThermCERT a system of choice.
The information is interrogable and updatable so that the user can maintain a level of situational awareness that enables smart decision making (choosing areas with vulnerable residents living in buildings with low levels of energy efficiency).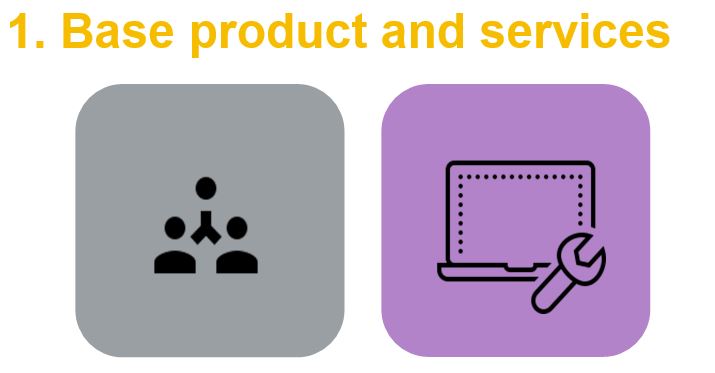 Publicly available geographic information visualised in a simple and effective analysis tool. Unique satellite derived data products cross correlate and support local data to identify areas of fuel poverty.
Data is aggregated in a digital, interactive map layers at local community level.
Easily interrogable data layers that are categorised in four domains: customer's data, Housing data, Local community data, and Astrosat's satellite derived data products.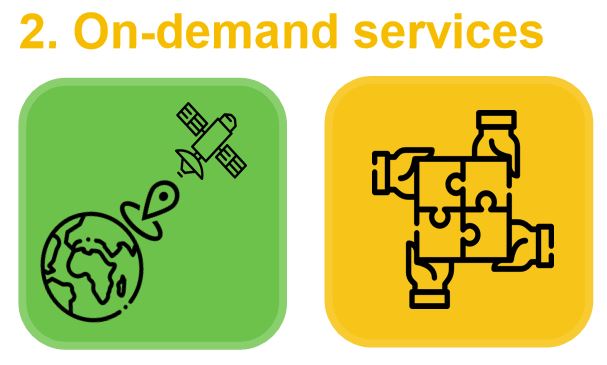 Bespoke data acquisition for your areas of interest from a variety of sources to meet your expectations.
Design the ways user interacts with their own data in the digital map product.
Data ingestion services in a variety of types and variety of sources whenever you need it.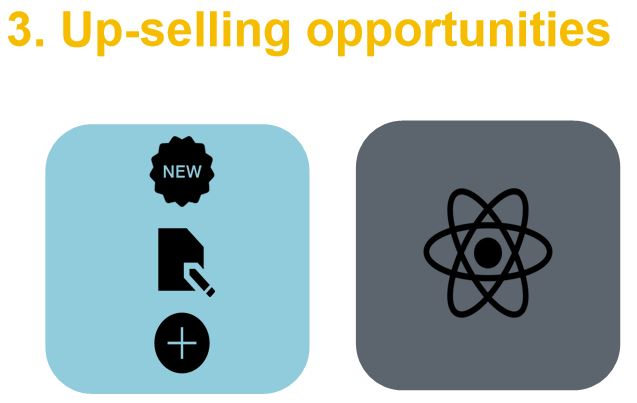 Is the current baseline product missing some function? We will design and develop the function with you!
Bespoke problem solution research, development.
R&D of new add-on intelligence products not yet available in the market.
The user is able to gather community level knowledge and interact with data derived from multiple sources: satellites, census, government and E.ONs own data (Figure 1).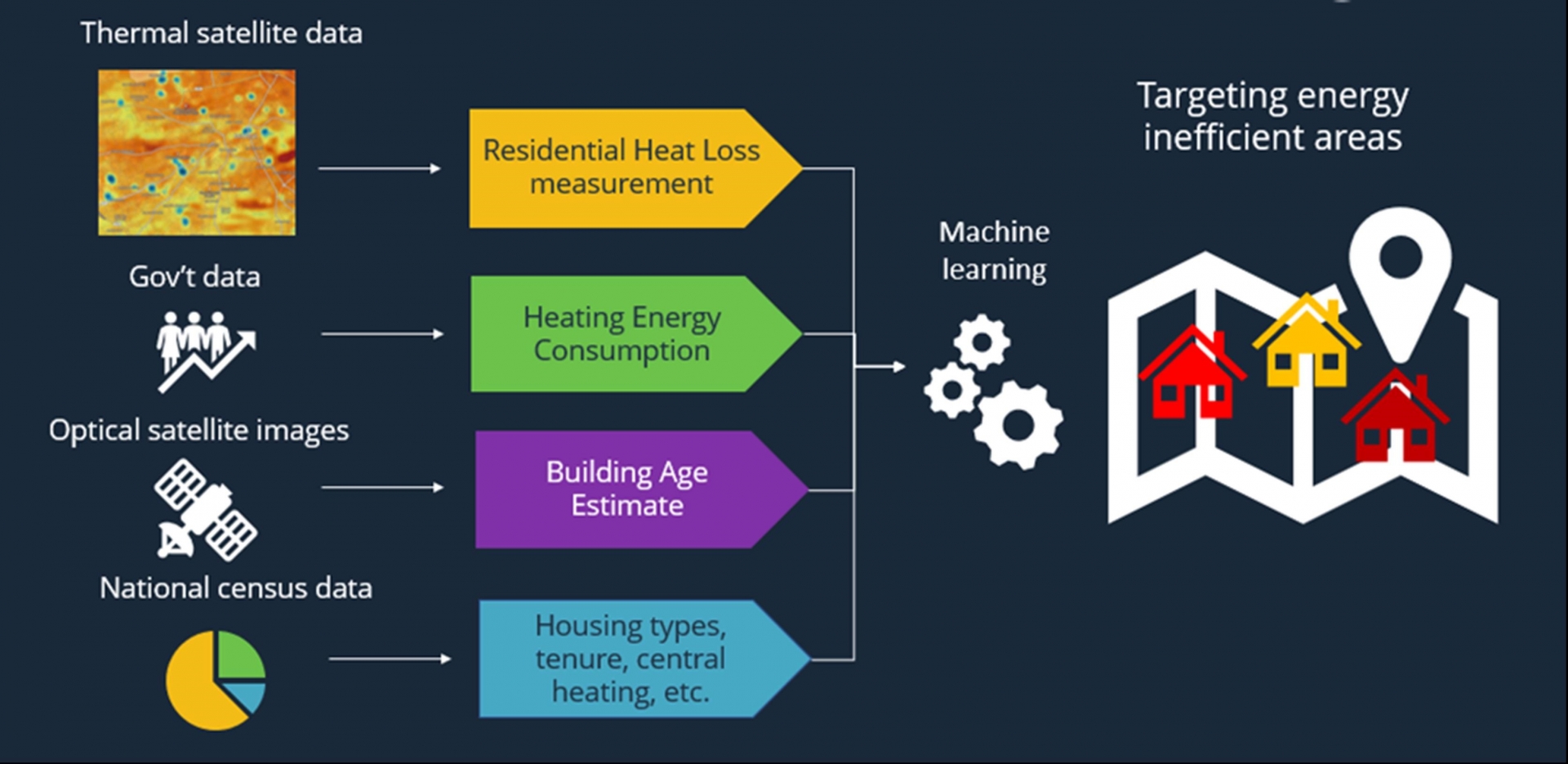 Figure 1 ThermCERT data product architecture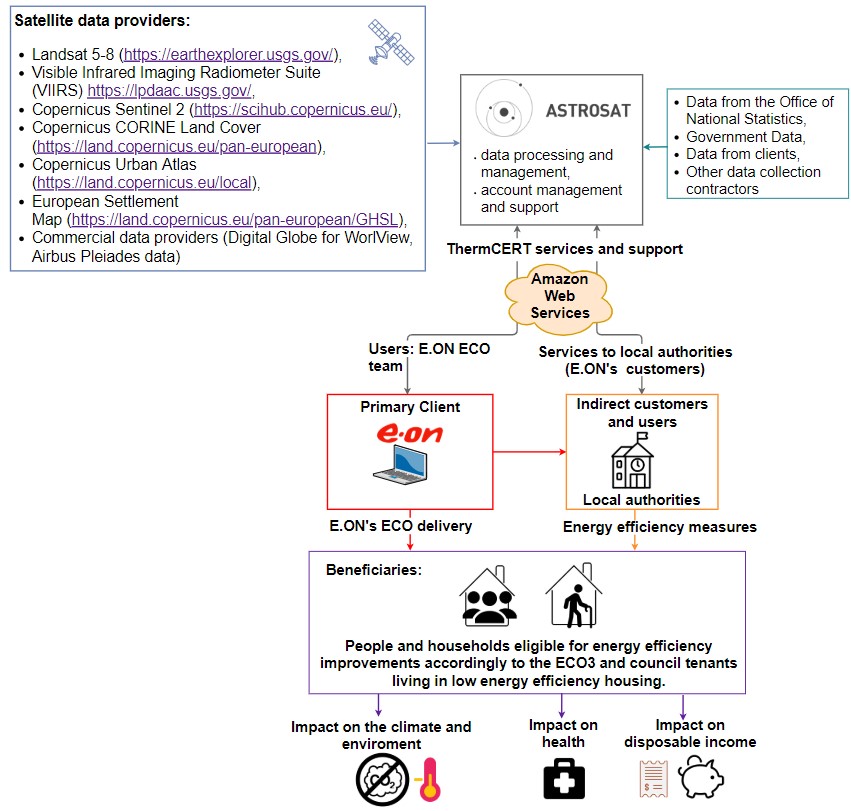 Figure 2 ThermCERT service Value Chain
The service allows E.ON to plan and manage outreach activities, targeted to help vulnerable communities (Figure 2).
Space Added Value
Earth Observation: Acquisition of multispectral thermal infrared satellite Earth observation (EO) images are required for ThermCERT to function. The EO data is used to enhance timeliness of the existing census and government published datasets as well as to generate unique datasets not available anywhere else. These data are then the key for building reliable local area insights. The employed EO satellites for ThermCERT's data products are: NASA Landsat 4, 5, 7 and 8, Copernicus CORINE Land Cover and Urban Atlas products, European Settlement Map 2016, and the Visible Infrared Imaging Radiometer Suite (VIIRS) day/night band night-time lights product.
Current Status
Whilst the project results need to undergo E.ON's ECO business processes to process the leads to consolidate findings about the ThermCERT impact on lead generation quality and outputs, the current findings are following:
Indication that more appropriate areas are targeted for the service offering (increase in lead conversion to surveys);
ThermCERT is a helpful tool for quick and illustrative insight gathering for proposals. The tool has been extensively used for this purpose during the pilot, driving company's proposal output and productivity of creating them.
Ongoing discovery of the wider market expectations with actions for product improvement and next development steps.
The conclusive results are expected by second quarter of 2020. Astrosat will work on the product adaption and development to meet the expectations of stakeholders in the wider market.

Prime Contractor(s)
Status Date
Updated: 12 December 2019
-
Created: 24 September 2018