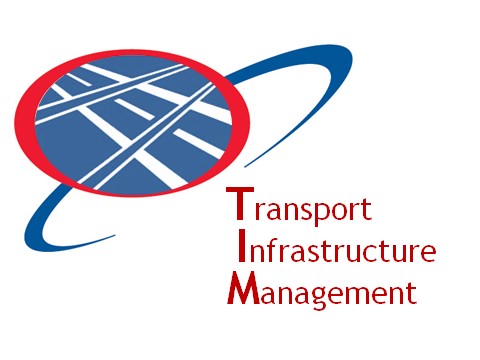 Objectives of the service
The aim of this study is to assess the technical feasibility and the commercial viability of potential integrated solutions based on sensor data to support maintenance of hard assets such as structures and adjacent land.
The current objectives include:
demonstrating capabilities of satellite technologies to the transport infrastructure owners and operators
engaging with the users and stakeholders to start a creative dialogue and explore business cases for potential services by focusing on existing challenges
providing a detailed service description by working together with the user design teams during this feasibility study
considering an adaptive platform for a seamless cost-effective data communication and management suitable for future commercial service based on integrated ground and satellite data sources
establishing the multi-disciplinary supply chain capable of delivering this type of data based service.
Users and their needs
The target users are owners and operators of large transport infrastructure assets such as roads and bridges with responsibility for cost effective, reliable monitoring and maintenance. They belong to public and commercial organisations that cover wide spectrum from Department of Transport and local authorities to specific service and maintenance providers.
The main user is Connect Plus M25 Ltd, commonly known as "Connect Plus". They are responsible for the operation and maintenance of the M25 and all motorways and major truck roads leading into London.
Connect Plus is ideally placed to explore different types of services due to variety of assets they manage A 30 years contract gives them an opportunity to explore longer term options and pioneer ground breaking solutions. Being a consortium of four main EU construction companies they can also provide a gateway to support scaling of the successful services.
Service/ system concept
The service will cover the area of Greater London bounded by the M25 orbital motorway, including the roads, adjacent land, earthworks and structures. It will deliver a long term continuous monitoring of ground and structural surface displacement (movement) in 2D and 3D.
The data will be collected, archived and retained for 25 years.
This database will be updated frequently at regular intervals.
The service will provide information about deformation or movement in a form of maps or selected datasets to be used within the users' existing reporting software or using customised software.
Description of the envisaged TIM service is two-fold:
A "permanent service": built upon satellite InSAR data and a limited network of continuous GNSS stations across Greater London, together with the other monitoring data available from ground sensors; and
An "application service": strategic deployment of GNSS, displacement sensors, tilt meters and potentially bespoke satellite InSAR to address monitoring requirements of a specific site within Greater London.
Permanent Service
Permanent service will consist of
Level 1: Raw data – sensors data at locations as collected.
Level 2: Harmonised map of ground motion
Level 2*: Harmonised map with information on quality of data
Application service
Level 3: This is bespoke service where a location frequency of update and storage time are specified by the user.
Space Added Value
The large scale and difficulty of access to transport networks and other distributed asset infrastructure present unique challenges. Local monitoring gives a limited advantage to the global network. Satellite technologies can provide a much needed improvement.
The service will play to the strengths of the measurement technologies. The characteristics of satellite InSAR that are considered key to this project are: wide-area, high density, remote, precise, non-real time. Although monthly and per-acquisition InSAR processing is potentially feasible the tangible value of this is only possible to demonstrate during full scale, medium term trials. GNSS and other ground sensors are far better suited to fulfilling high-frequency monitoring and rapid/near-real time delivery of contemporary measurement data.
The permanent service will be built upon satellite InSAR and a network of continuous GNSS stations across Greater London. The information will be enhanced by integrating a growing database of local ground data obtained during monitoring of individual buildings.
This service will take advantage of a new family of missions called Sentinels being developed by ESA. Each Sentinel mission is based on a constellation of two satellites to fulfil revisit and coverage requirements, providing robust continuous datasets. The continuity of missions has never been available before but will make this service technically feasible. Bespoke satellite InSAR will be used where applicable and commercially justifiable.
Current Status
The feasibility study has been completed with the final review on 27 March 2015.

The main outcomes of the TIM feasibility study are:
- Development of a method to select the best available data sources for deformation / movement of transport infrastructures;
- Engagement with the transport operators acting in the geographical area of Greater London bounded by the M25 motorway which is one of the busiest transport infrastructure areas;
- Definition of the service value chain (with actors, partnership and roles) for implementing the TIM service for the whole Greater London area.

An IAP Demonstration Project is under discussion and is planned to start in 2016
Prime Contractor(s)
Subcontractor(s)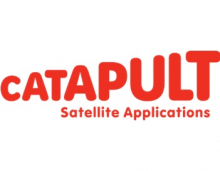 Status Date
Updated: 16 June 2015
-
Created: 14 April 2014