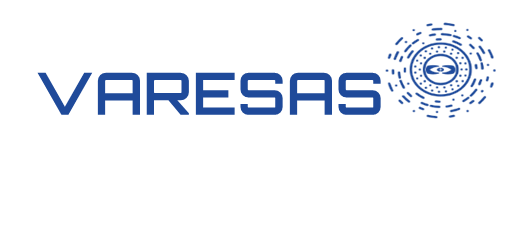 Objectives of the service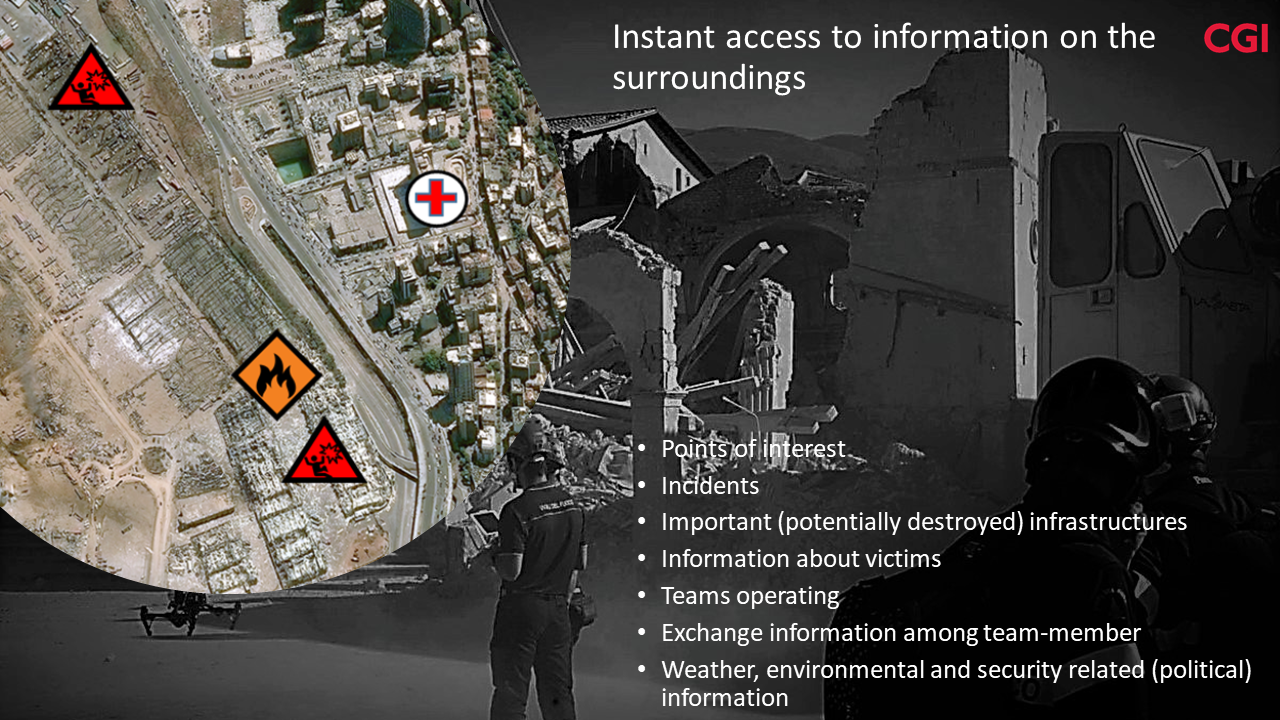 VARESAS is a solution that aids disaster relief and supports during crisis by combining and analyzing various data sources and information services with new Artificial Intelligence, Machine Learning and Augmented Reality technologies. Especially for time critical coordination activities, e.g. in the context of disasters or major accidents, VARESAS generates up-to-date situational awareness information and is designed to support rescue teams and decision making actions using satellite or drone data, spatial information and 3D terrain models, environmental data and the automated integration of several information services. The solution will enable faster reaction and more effective organization of emergency forces and offers significant increases in efficiency and speed during an operation.
Users and their needs
The users for VARESAS are distributed among different sectors. As the primary use case for this solution is "disaster relief", search and rescue teams, governments, federal authorities (police or emergency services) or even operator of large scale facilities are targeted as main users in the context of emergency response.
In many cases, it is a time critical task to collect important information related to a search and rescue mission. Many search and rescue units do not have an integrated system where information relevant to the operation are analyzed automatically and provided in an easy to interpret way. VARESAS supports to assess the situation on the local level and integrates tools for impact estimation and simulation. In detail, the application provides:
Fast overview to prioritize rescue activities

Exchange of updatable situational awareness information

Automated analysis of important infrastructures

Sharing information about victims

Fast interaction between team members

Weather, environmental and security related (political) information
The developments are supported with involvements by a worldwide acting non-profit aid organization, focusing on search and rescue activities.
Service/ system concept
The architecture is based on a set of interactive superordinate blocks. Relevant data can be blended into an already existing dataset, or a dynamic source is added to actively import certain information into a dataset. Specific algorithms will be developed and used to automatically enrich data sources, to identify graphical elements such as streets or buildings or to enrich uploaded data with automated analysis of important infrastructures.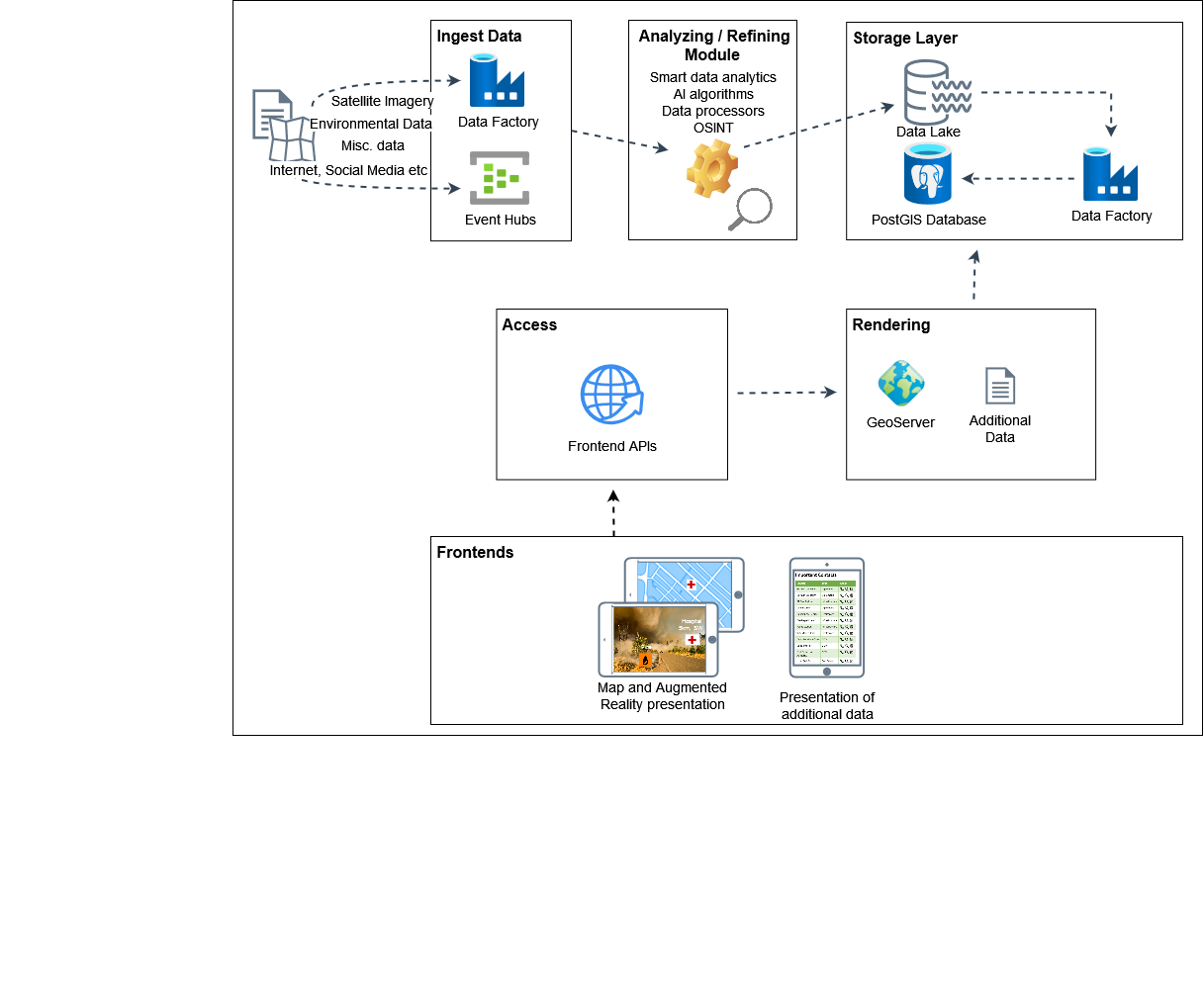 A mobile device will be used as a tool for first responders that allows members of an operations team to access the relevant information. The mobile device provides the visualization of the analyzed data as well occurrences reported during an emergency operation. A GNSS supported AR module will be developed and provides the team with a situational and holistic understanding of the operation. Furthermore users can interact with the objects displayed in the AR view or operators can also use augmented reality markers to share relevant information, which is then accessible to all other entities involved in the operations.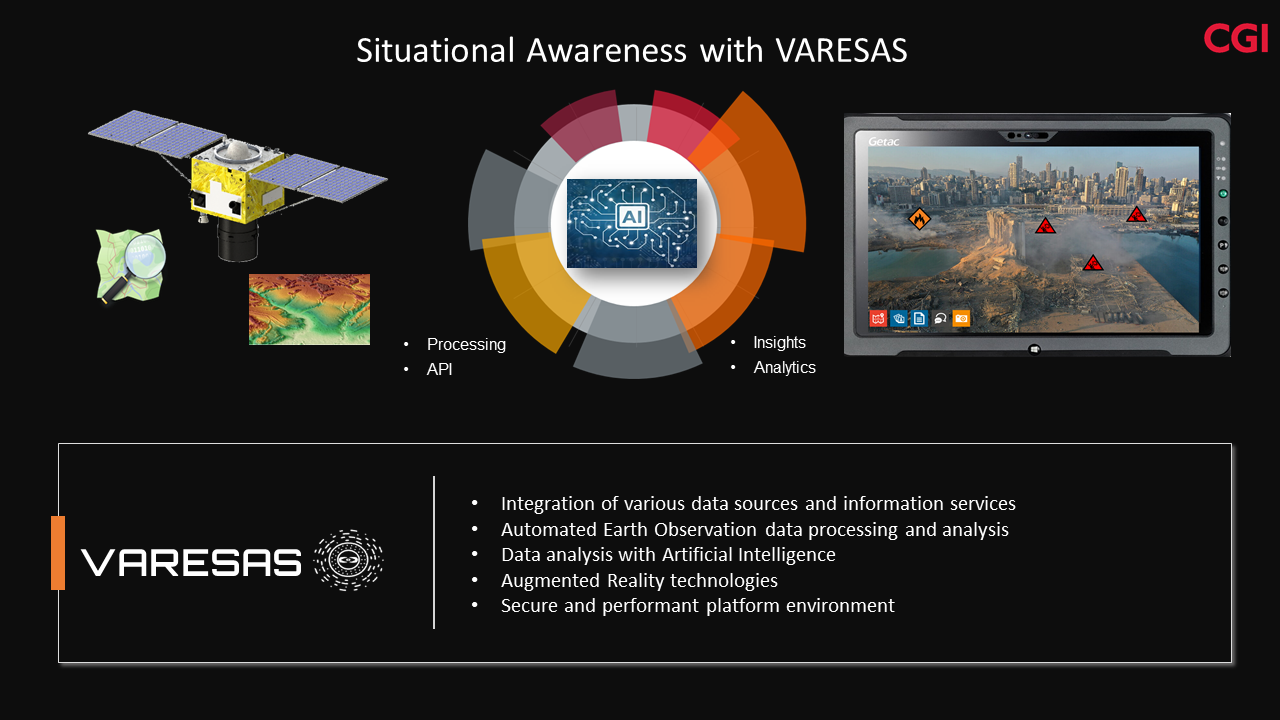 Space Added Value
A large number of Earth Observation satellites collects valuable data worldwide, and almost every point on earth can be observed on a regular basis. In the design of VARESAS, Earth Observation data will be used more diversely and are combined with new AR technologies.
In the event of an emergency, satellite imagery can provide important information about the situation on the ground. With the help of optical VHR an HR satellites, it is possible to obtain which buildings or important infrastructures have been destroyed, which roads and traffic routes are still intact or which areas may be affected by floods or landslides. After a disaster, they are often the only sources that can quickly provide an up-to-date overview of a specific area.
GNSS systems will also be used to obtain exact position determinations in the field. Besides Galileo and GPS signals, the mobile end user device can also receive GLONASS and BeiDou.
Current Status
The developments started in January 2022. The project is supported by a worldwide acting search and rescue organization which supports the developments in consulting, testing and service implementation activities. Focus of the first quarter is to setup the cloud infrastructure. Main focus following will be the development of the specific analytical tools as well the mobile apps including the AR module. The release and testing of the pilot is scheduled for November 2022.
Prime Contractor(s)
Status Date
Updated: 16 June 2022
-
Created: 16 June 2022